This post may contain affiliate links. Full disclosure policy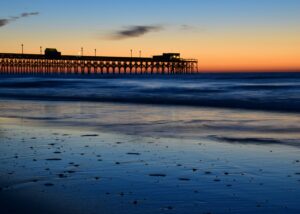 As is the case for so many avid readers, the Lowcountry of South Carolina captured my heart and imagination long before I had a chance to see it in person or decided to set a novel there.
One of the many beautiful things about reading is that it lets us become armchair travelers, taking in the scenery and sights of the cities and towns we've never set foot on physically but have journeyed to mentally through the pages of books.
A Favorite Genre, Lowcountry Authors
Sometimes, those vivid mental journeys spark a desire to climb into a train, plane, or automobile and see that magical place for yourself. That's what happened to me. Reading wonderful books by my favorite Lowcountry authors made me want to see Charleston, Folly Beach, and other low country locales for myself.
I was not disappointed! Like so many other visitors to the Lowcountry, I fell in love! So much so, that I decided to set The Restoration of Celia Fairchild there.
And so, in homage to the many wonderful writers who introduced me to this magical place, I thought I'd share a list of some of my favorite Lowcountry Books and authors.
Please note the word some in the above sentence. I've read so many wonderful Lowcountry books over the year that there is simply not space here to mention them all. And the list continues to grow!
Pat Conroy – A Well-Known Lowcountry Author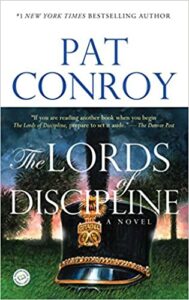 Pat Conroy's books are love letters to the Lowcountry. However, as is so often the case in real life, love can be complicated, and fraught with contradictions. The contradictions and intense humanity of Pat Conroy's compelling stories would have been enough to draw me in, but his luscious, lyrical writing was phenomenal, perhaps unparalleled.
Pick up any book in the Pat Conroy canon – Prince of Tides, South of Broad, The Great Santini, or his memoir, The Water Is Wide – you really can't go wrong. But one that I especially enjoyed that you might have missed is The Lords of Discipline, a riveting read about four young men who are cadets at The Citadel.
Dorothea Benton Frank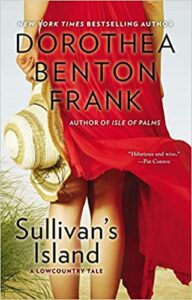 One of the biggest thrills of my life was having the divine Dorothea Benton Frank read and recommend one of my books, and subsequently getting to meet her. I was a complete, fan-girl wreck and she was as gracious as can be.
Why was I such a mess? Because I'd read and loved so many of her fabulous Lowcountry novels, books that featured lush landscapes, and strong, vividly characterized women that I could relate to. As with Pat Conroy, you really can't go wrong when picking up a Dorothea Benton Frank novel. But if this is your first time reading her, start with Sullivan's Island, the first title in her Lowcountry Tales series. When you finish, you'll have twelve more wonderful reads to look forward to.
Cassandra King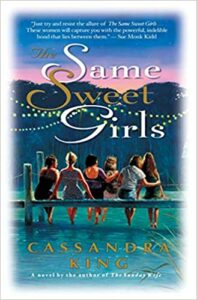 Cassandra King is another author I was lucky enough to meet when we were both at a conference for readers. I picked up her book, The Same Sweet Girls, the story of six college girlfriends, strong women all, who have been gettin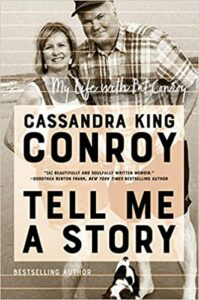 together for reunions for thirty years, and was hooked.
The Same Sweet Girls is set in Alabama, so technically it's not a Lowcountry novel. But I consider Cassandra King a Lowcountry author. She was married to Pat Conroy for almost two decades and wrote a beautiful memoir of their life together, Tell Me A Story: My Life with Pat Conroy.
Karen White
My introduction to Karen White's work came about three years ago when I was visiting Charleston and doing research for The Restoration of Celia Fairchild. I was browsing in a bookstore and spotted The House on Tradd Street. Since Tradd Street is my very favorite street in Charleston (if I ever win the lottery, there's a carriage house with my name on it there) so I decided to give the book a try.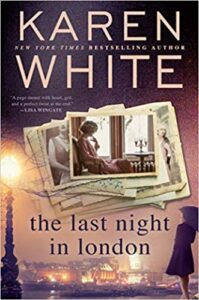 I'm so glad I did because not only did I get to enjoy a terrific mystery set in one of my favorite places, I found a new series and a new author to love! Just goes to show you; sometimes you can pick a book by the cover.
Though Karen and I have never met in person, we'll be getting together virtually on March 16th, when she joins me in conversation at a Celia Fairchild tour event, sponsored by FoxTale Books. I'm really looking forward to it! And to Karen's April 20th release, The Last Night In London!
Mary Kay Andrews, Queen of Beach Read and Lowcountry Authors
Mary Kay Andrews is another one of those authors with whom you simply can't go wrong. She's known as Queen of the Beach Reads and there's a reason for that. Every book she writes a sheer delight!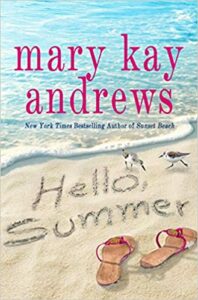 Mary Kay's books are populated with fascinatingly quirky characters you want to know more about, and smart, strong female protagonists who are sometimes flawed but always relatable, characters you can't help but root for.
It would be impossible to pick just one MKA title as my favorite, so I'm going to recommend her latest release, Hello, Summer!, which I absolutely adored. The relationship between Conley and her sister is realistic, and the mystery that ensues when Conley witnesses an accident that kills a local congressman will keep you turning the pages.
Patti Callahan Henry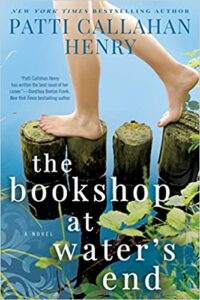 Like so many others, it's possible that you were first introduced to Patti Callahan Henry when you read her fabulous and meticulously researched work of historical fiction, Becoming Mrs. Lewis, about Joy Davidman, the wife of C.S. Lewis. It was a deservedly big hit, one I just loved!
But Patti has been writing terrific books for a very long time, many of them set in the Lowcountry, including The Bookshop at Water's End, the story rich with mystery, magic, and secrets to be revealed, as Bonny Blakenship returns to the scenes of her childhood in search of peace, reconciliation, and answers.
Mary Alice Monroe
Not long ago, a very sweet reader who probably fell victim to that annoying autofill feature on so many email programs wrote a lovely note saying that she had read and adored all of my Turtle Books and thanked me so much for writing them.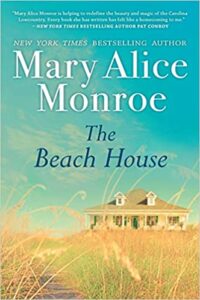 It didn't take me long to realize that she'd meant for her note to go to Mary Alice Monroe, whose wonderful "Beach House" series of books, set in the Lowcountry and centered around Caretta Rutledge, who becomes a "turtle lady".
If you like family sagas, this is the perfect series for you. Not only will you be drawn in by the setting and relationships between the characters, you'll learn a lot about turtles and how to protect their environment! If you haven't tried this series yet, I recommend you start with book one, The Beach House.
My Favorite LowcountryAuthors – Who are Yours?
It's been such fun to share some of my favorite Lowcountry books and authors with you. Hopefully, my suggestions will inspire you to try to pick up some new books that will become your new favorites!