This post may contain affiliate links. Full disclosure policy
It's a new year and the start of a new decade. So it's no wonder people have been writing post after post about what they were doing ten years ago and what they're looking forward to in the next decade.
Me? I am VERY excited about a writing project I'm undertaking in 2020, something completely new for me but with roots stemming from my early days as a writer. But before I tell you about that, I want to look back on how it started.
A Story that Starts More than a Decade Ago – with World War 2 Fiction
2010 was an exciting year for me. I wrote a book, released a book, saw a son married, and had a first grandchild born. But one of the biggest turning points of my adult life came about, not ten years ago, but fifteen. In 2005, after years of working to this moment, I was counting the weeks and days until the publication of my very first novel, a work of World War 2 historical fiction titled, Fields of Gold.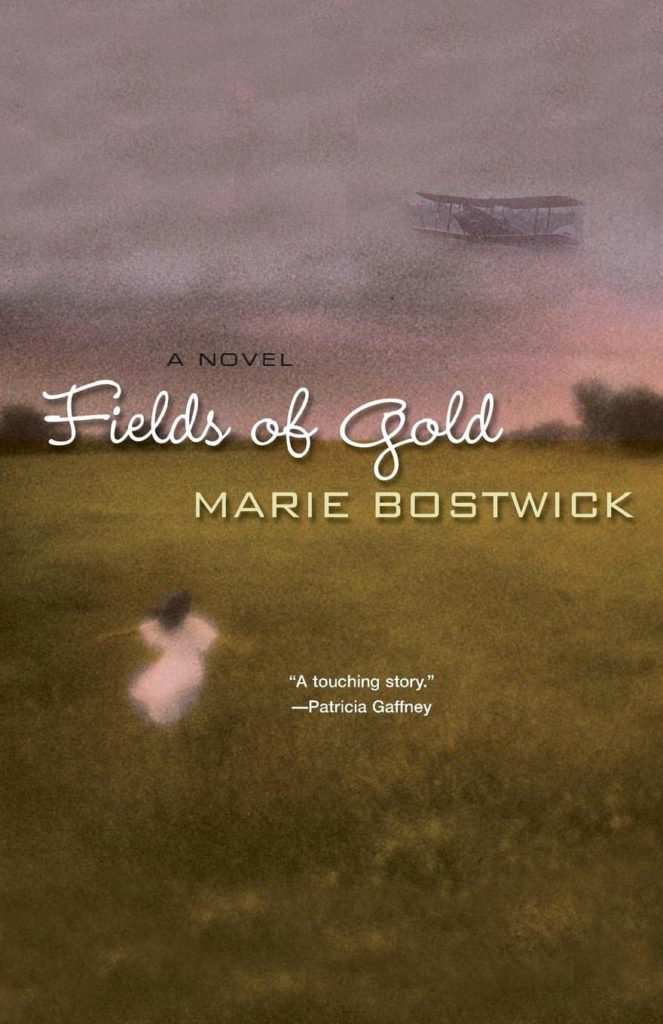 Right now, a whole bunch of people who are sure they've read everything I ever wrote are scratching their heads and saying, "Really? I didn't know Marie wrote a book called Fields of Gold? And I had no idea she wrote historical fiction."
If you're one of those people, don't feel bad. Turns out a lot of people didn't know about that book. Or my two other World War 2 historical novels that followed in 2006 and 2007, River's Edge and On Wings of the Morning.
That's kind of a shame because, if I do say so myself, they were pretty good books. I wasn't the only one who thought so.
My historical novels garnered some very nice reviews, wonderful recommendations from bestselling authors, award nominations, and even some wins from said nominations. Fields of Gold was even a finalist for the prestigious Oklahoma Book Award. Not bad for a debut author who didn't even hail from Oklahoma!
Finding Out What "Sticks"
However, awards and accolades notwithstanding, hardly anybody bought my books. In retrospect, I can pinpoint a few reasons for that.
First off, nobody had ever heard of me.
Every now and again, probably a couple of times a year, a debut author makes a big splash and sells lots and lots of books. Not to take anything away from anyone else's work, but when a debut novel is a huge success, it's often true that the publishing house has thrown a ton of support behind the book. But most debut novelists have the same experience I did – being one of a gazillion noodles that publishers throw up against the wall, hoping a couple might stick.
I was incredibly grateful to be published at all. I still am. But it became clear early on that the job of publicizing my book was mostly going to be on my shoulders. In 2005, I had no marketing budget and no idea what I was doing.
What Makes a Cover?
Another problem was the covers. They weren't very good.
Of course, I didn't know that at the time. When the first batch of covers for Fields of Gold arrived at my house, I was so happy I bawled for half an hour. It was such a thrill to see my name on that cover! I just didn't notice that the artwork wasn't going to turn any heads. It was pretty but subtle, too subtle. Imagine a table filled with books in a bookstore, the one that gets picked up is the one that stands out from the others. Especially if you're a debut author whom no one has ever heard of, that is the cover you need. This cover was not that.
The artwork for River's Edge was much better. I liked it a lot and still do. The colors were lovely and the image of the woman is very evocative. Turns out that a lot of people who designed covers felt the same way. In fact, that evocative woman was used on the cover of SEVEN different books. And those are just the ones I know of! It was so strange that somebody actually wrote a magazine article about it. (Hey, at least I got some publicity.)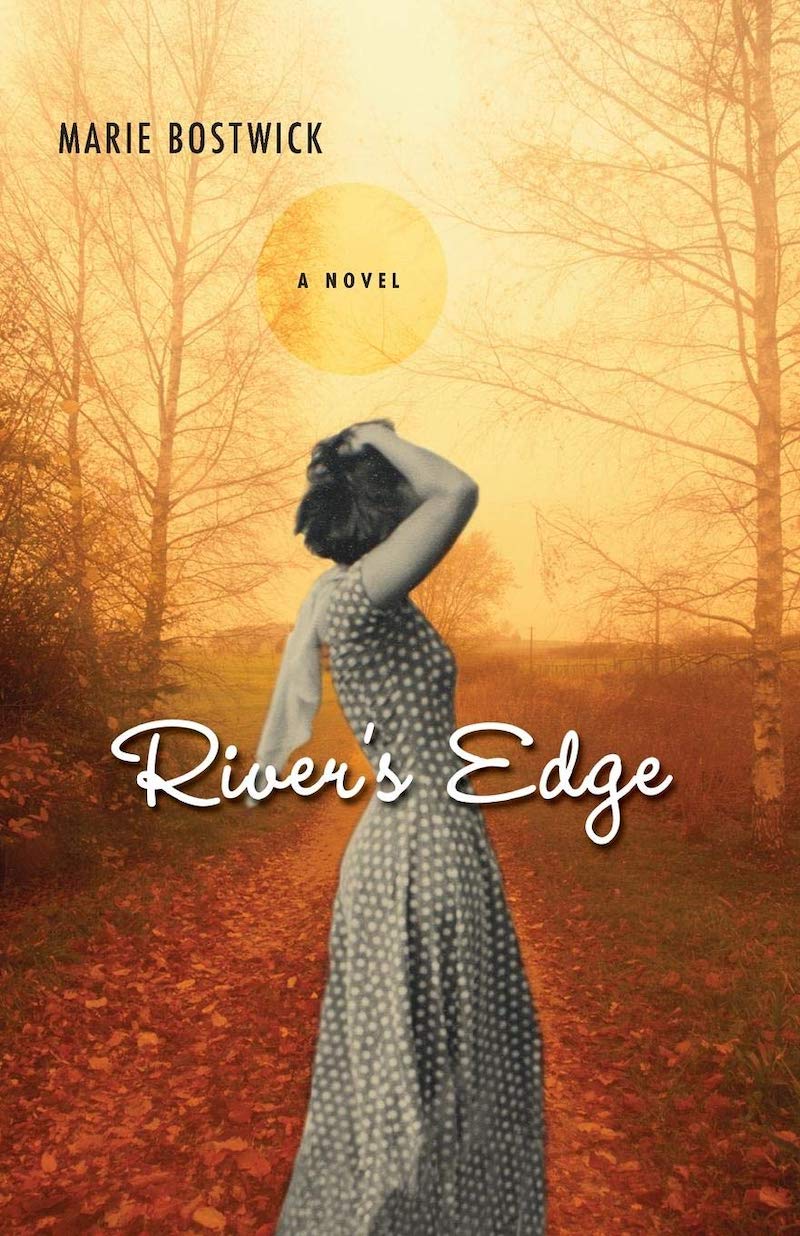 Let's talk about my third novel.
A Tale of Two Covers
A good cover should pique the interest of potential readers, giving hints about what they'll find inside. On Wings of the Morning is about two pilots during World War 2. Morgan Glennon is a young man from Oklahoma who, though he doesn't realize it, was born with aviation in his blood. Georgia Carter, a poor girl from the "cracker" part of Florida, serves her country and fulfills her childhood dreams by joining the WASP – the Women's Airforce Service Pilots. It's a story filled with adventure and romance that gives a fascinating glimpse into the lives of the brave and patriotic women who helped win the war.
I was a little more experienced by then and had very definite ideas about what I wanted for the cover of that book. I showed up at my editor's office with images I hoped would serve as inspiration.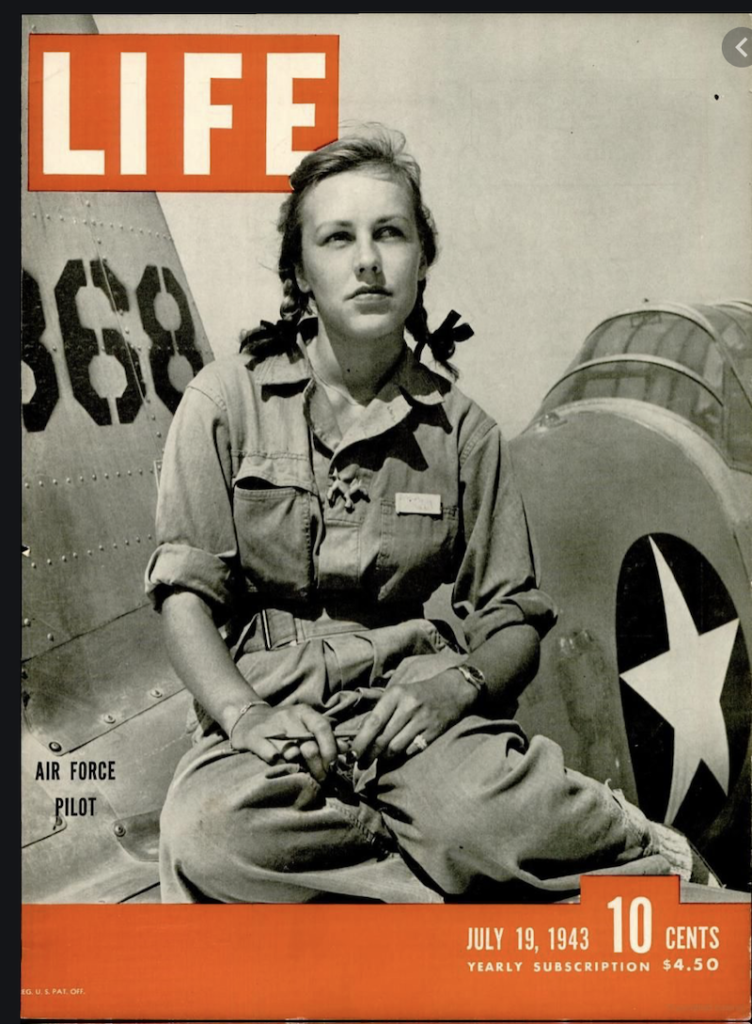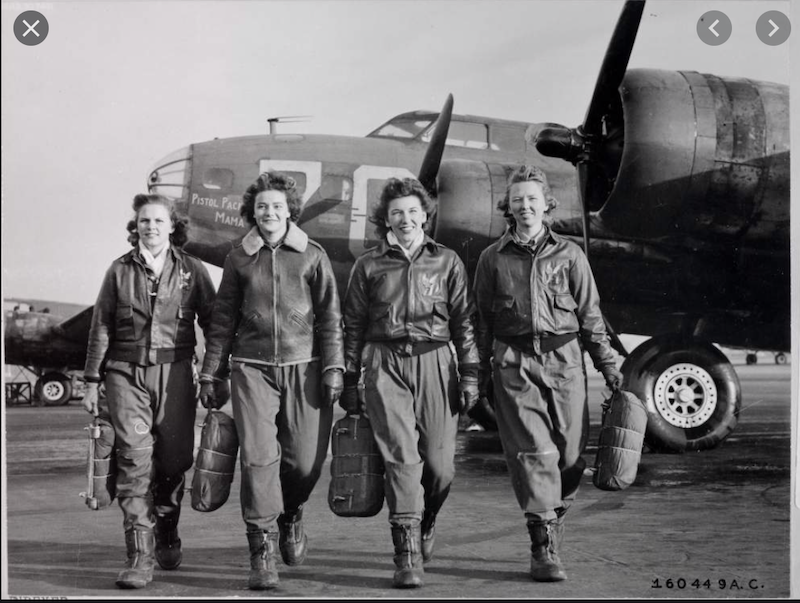 What I wanted was a cover that said, "Story of a brave, bold female pilot inside!"
What I got was this…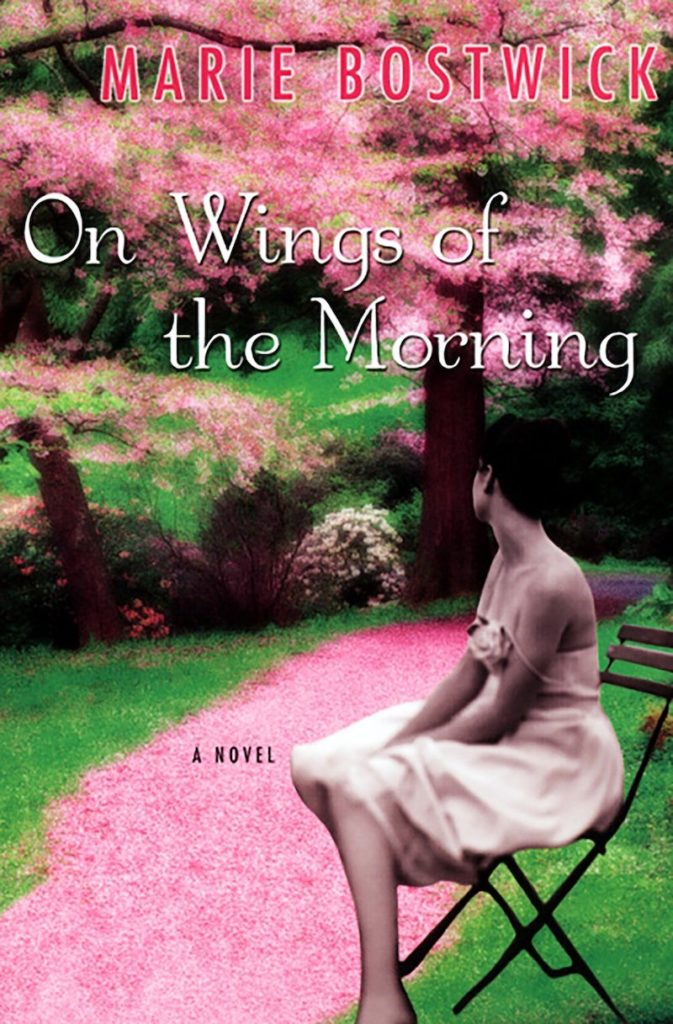 Not an aviator in sight. Even the era was wrong! The dress and the hairdo are straight out of the 1950s. Pink covers sell in women's fiction, they told me. They were right, I guess. On Wings of the Morning sold a little better than my others. But not a lot better.
But I believe the biggest reason my World War 2 fiction novels didn't find an audience simply comes down to timing. Reader demand for different genres and topics goes in cycles. One year, they can't print adult coloring books fast enough, the next year they're piled in the 70% off bin.
World War 2 women's fiction just wasn't that popular when I was writing it. Then Kristin Hannah released The Nightingale in 2017 and World War 2 fiction novels with strong female heroines started flying off the shelves. Which is fantastic because not only did I love writing books set in that era, I love reading them too. That never changes for me.
That's why I am so excited about my new writing project.
A New Kind Of "Block of the Month" Program
A few months back, Deb Luttrell, the owner of Stitchin' Heaven, called me up. Stitchin' Heaven runs more "Block of the Month" quilting programs than just about anybody. Each month, subscribers are sent fabric to complete one block of a particular quilt. At the end of the program – usually a year – they have enough blocks to complete the entire quilt.
These programs are a lot of fun and very popular with quilters, but Deb had an idea that was absolutely genius! To create a block of the month that was based on a story! Every month, along with fabric for the block, subscribers would receive a chapter of an original novella that went along with the quilt.
(See what I mean? Genius!)
Now, I have to be honest, though I thought this was a brilliant idea, I wasn't sure I had the time to take on a new writing project. But when Deb said she wanted to bring in my dear friend, Deb Tucker, to design the quilt and pattern, use original fabric designed by Jason Yenter, and said that I could write any story I wanted, set in any time period I desired – I was in!
Yes, Fierce Friends, I am going back to my writing roots. And I am thrilled!
Introducing Letters to PJ
Letters To PJ, my companion story to the Journeys Block of the Month program, is a page-turning tale of love, loss, and new beginnings for PJ Lloyd, an adventurous young woman who defies her family and risks her future to make a difference after the attack that plunged America into the Second World War.
If you're a quilter, I hope you'll consider joining in the adventure by subscribing to the Journeys Block of the Month program. The program won't kick off until this upcoming September, but if you register by March 1st of 2020 and actually participate in the program you'll get your choice of one of the Studio 180 rulers used in the program for free. Also, if you enter the code MYFAVBOM at checkout, Stitchin' Heaven will reduce the registration fee from $25 to just $1. Pretty good deal, yes? You can get more information by clicking here.
Diving into this new decade, I'm looking forward to so much that will be new for me – a new publisher, a new novel coming out in 2021, and now a new novella that will be shared and experienced in totally unique way.
Though we're only weeks into it, I have a feeling that the 2020s are going to be a very good decade!