This post may contain affiliate links. Full disclosure policy
THIS POST MAY CONTAIN REFERRAL LINKS. IF YOU CLICK THROUGH AND TAKE ACTION, I MAY BE COMPENSATED, AT NO ADDITIONAL COST TO YOU.
Valentine's Day is all about celebrating those you love – whether it be your spouse, your girlfriends, your family, or yourself. Regardless of who you're showering with love this year, the dinner you celebrate with should be indulgent and rich, right? (I know, I know, I'm usually saying that we should eat healthy but Valentine's Day is a special holiday that deserves special treatment).
Instead of making reservations at a crowded restaurant, why not set up an intimate dining experience in your own home, complete with candlelight and the timeless music of Frank Sinatra? Skip out on the busyness that comes with a restaurant's atmosphere, say no to a pricey prix fixe that doesn't live up to the hype, and ditch the waiter who interrupts your conversation every 10 minutes.
The best news is, you don't need to miss out on great food just because you're staying in. We've collected some of the most romantic meals for you and yours. Don't be shocked if people can't believe it's a home cooked dinner and start digging around to try and find take-out containers.
Let's not stop the celebration with a delicious dinner. Pour yourself a nice glass of wine, eat some dessert (guilt-free), and pop in a favorite rom-com.
Creamy pasta, seared mushrooms, and delicious engagement chicken. You can't go wrong with this dish!
Pairs well with: A full bodied white wine like a Chardonnay and Notting Hill (I don't think you can ever go wrong with Hugh Grant and Julia Roberts.)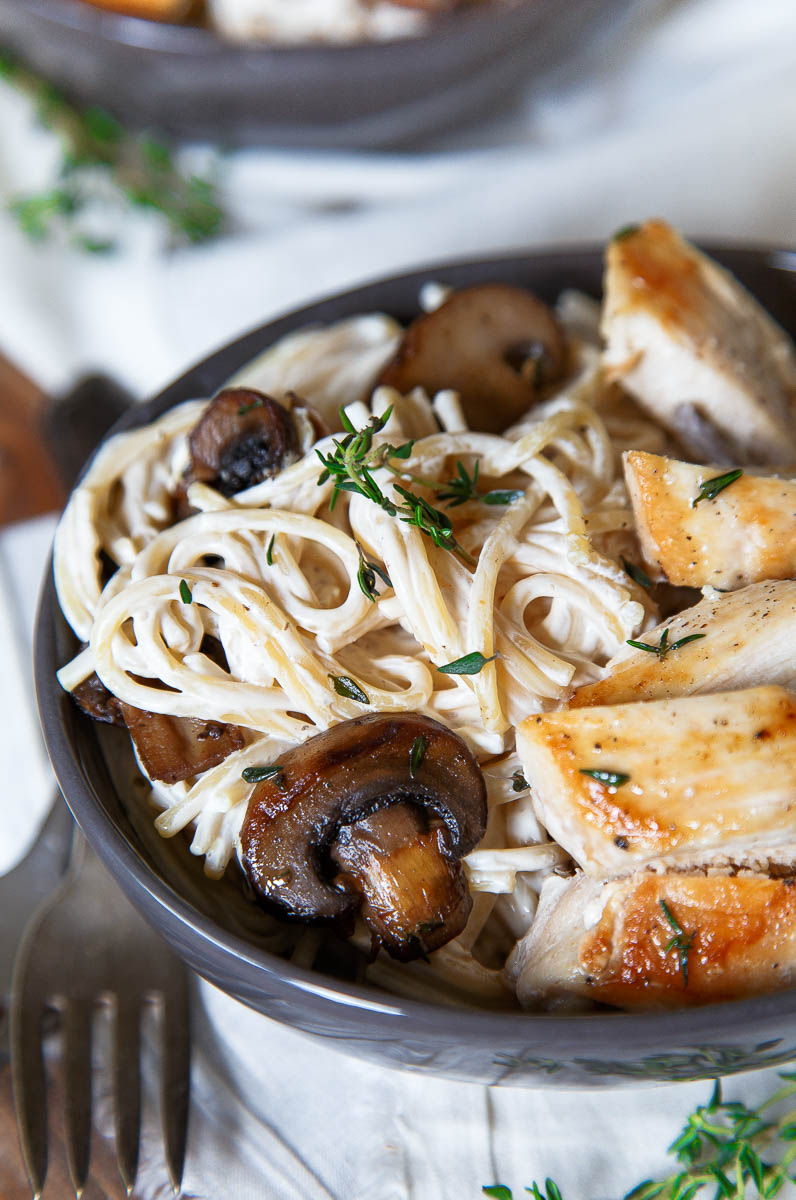 Image Credit: Dinner for Two
Your loved ones will never guess how easily and quickly you whipped up this mouthwatering salmon dinner. You can place it on the bed of white rice, or with a nice salad or bed of asparagus instead.
Pour yourself a glass of Pinot Gris or Pinot Noir and watch Meg Ryan and Tom Hanks fall in love in Sleepless in Seattle.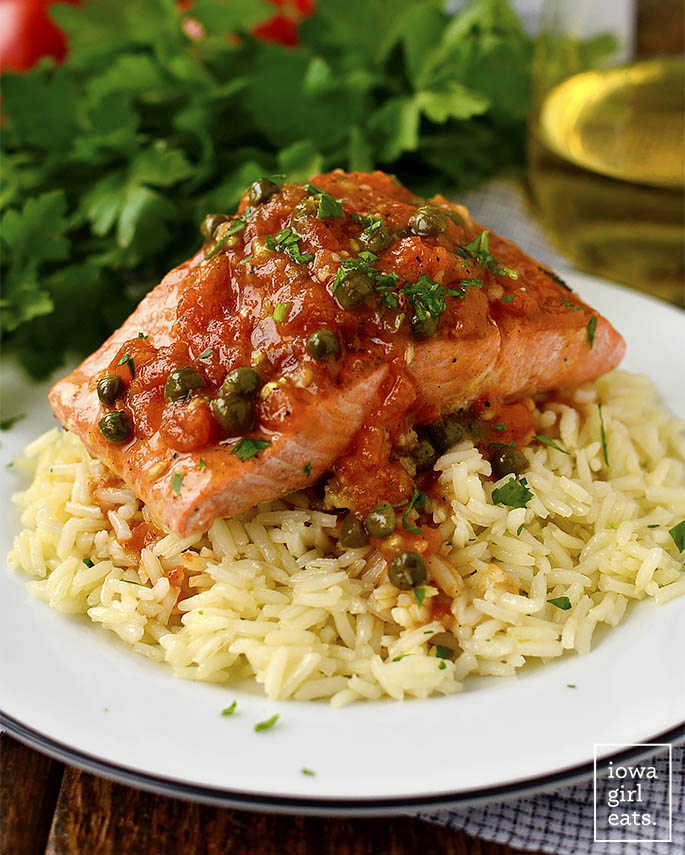 Image Credit: Iowa Girl Eats 
This dish is not only beautiful, but it's delicious and healthy as well. It's the full package for a romantic dinner for two.
It will go nicely with a Chardonnay or a Red Zinfandel, as well as the classic story of Mr. Darcy and Elizabeth Bennet in Pride and Prejudice.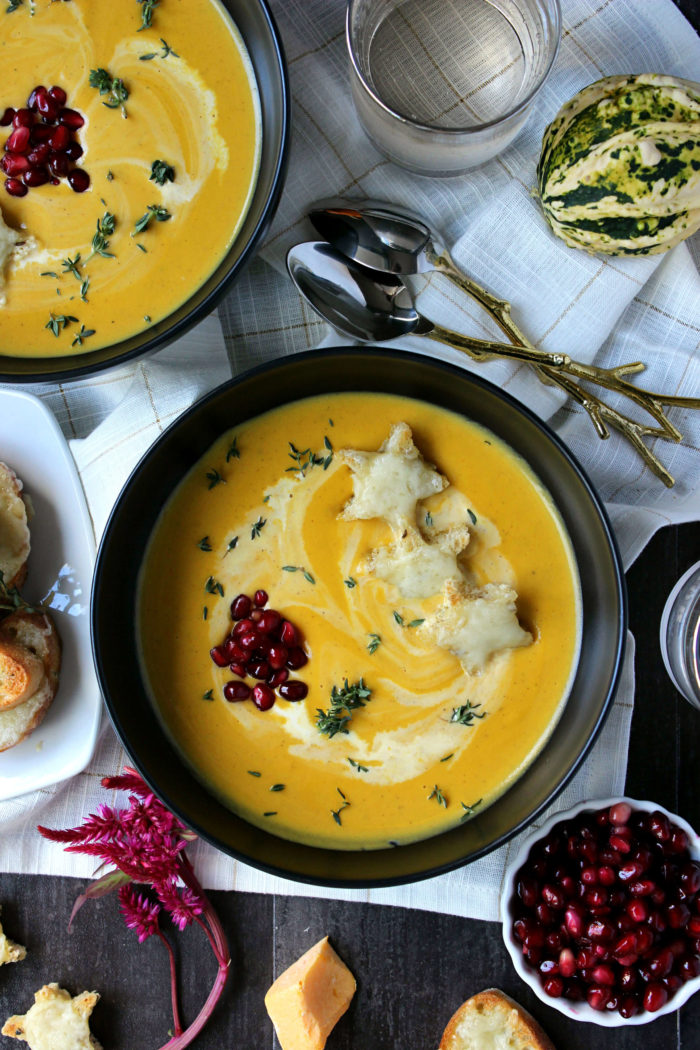 Image Credit: Wry Toast Eats 
This dinner is unique and tastes amazing. And isn't there something a little extra romantic about it being a French recipe?
Enjoy with a Chardonnay while you watch and listen to Ryan Gosling and Emma Stone serenade you while falling in love in the modern musical La La Land.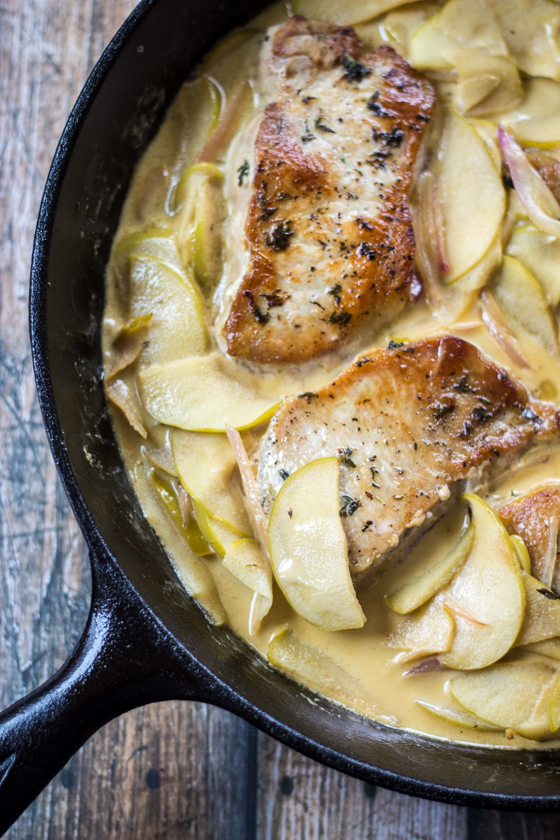 Image Credit: Wanderlust Kitchen 
Serving a steak with a caramelized crust and basted in butter is sure to make your date fall in love with you all over again. As an added bonus, it's pretty easy to make!
This meal is perfect with a nice glass of Bordeaux and the company of  Billy Crystal and Meg Ryan as they go from friends to soulmates in When Harry Met Sally.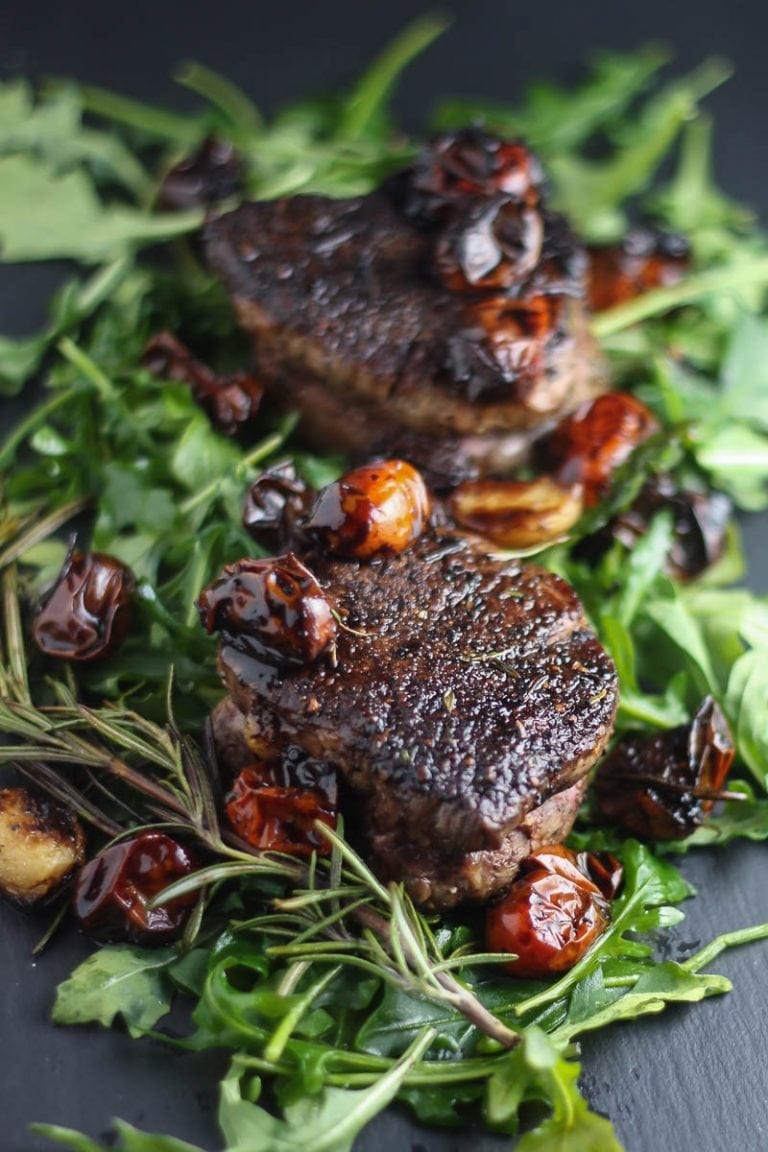 Image Credit: What Should I Make For Dinner 
Ok, you've had a delicious dinner, some amazing wine, and uninterrupted quality time with your significant other. Now let's end the romantic dinner with some heavenly dessert! And it can even be healthy!
This mousse is just the right amount of sweet, it's healthy, and it's almost too pretty!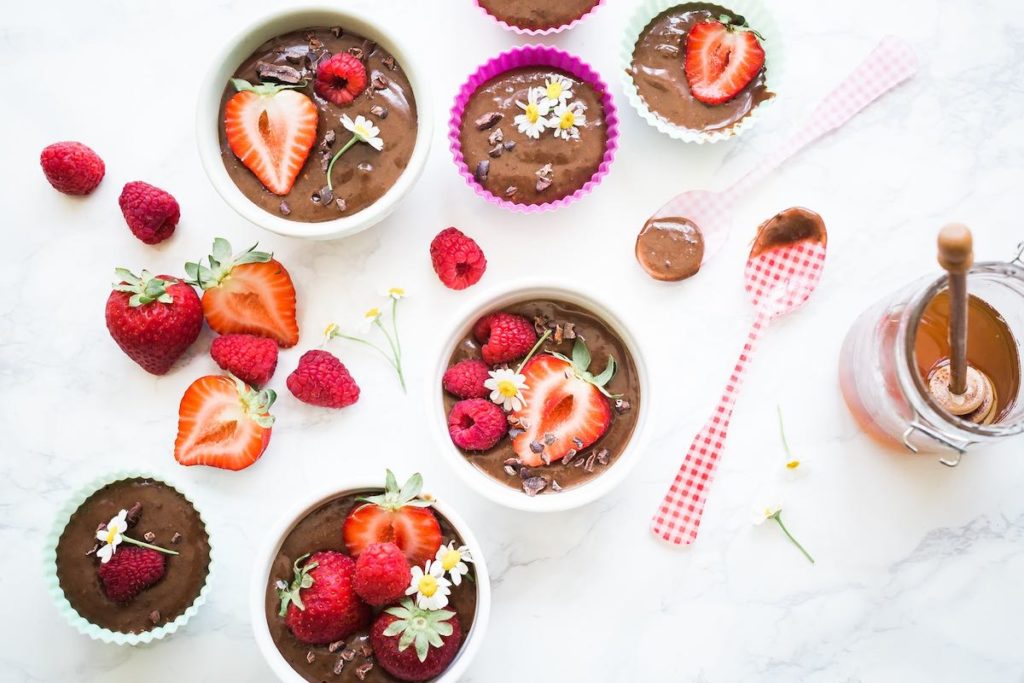 I'm never a fan of skipping a dessert on a special occasion, especially when there's chocolate involved. Check out our other Valentine's Day desserts here for more heart healthy ideas.
Let us know what dinner you decide to make for your special night in! Happy Valentine's Day meal planning!