This post may contain affiliate links. Full disclosure policy
This post may contain referral links. If you click through and take action, I may be compensated, at no additional cost to you.
My favorite part of Valentine's Day, apart from the company, is the sweets that accompany the holiday. While my sugar high is usually short-lived and guilt-laden, I still take time each year to make something really special to end our Valentine's Day dinner. And at our age, why not make it heart-healthy too?
A special dessert doesn't have to derail your diet. Here's a few of my favorite heart-healthy Valentine's Day desserts that are the perfect way to say I love you.
Because, really, what is more romantic than taking care of your loved ones with their long-term health in mind?
Plus, the individual serving presentation of each of these recipes makes them extra delightful!
Healthier Chocolate Mousse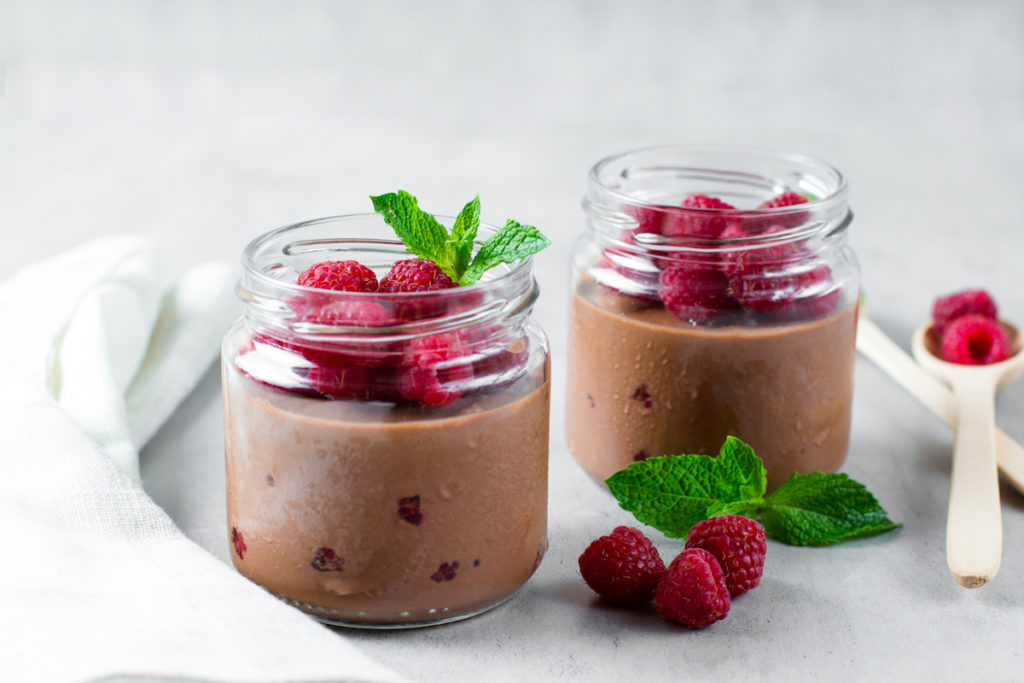 Ingredients
1 cup plain yogurt (I like thick and creamy regular yogurt over tangy Greek yogurt for this recipe)
1/4 cup semi-sweet chocolate chips, melted together with a tablespoon of milk
1 tablespoon good quality unsweetened cocoa powder
2 tablespoons confectioner's sugar or your preferred sweetener
1 teaspoon pure vanilla extract
pinch of sea salt
Instructions
Whip all ingredients in a blender or food processor until smooth. Pour into individual ramekins or mason jars and refrigerator for four hours. Garnish with berries and serve.
Serves two.
Pomegranate Parfaits with Honey and Mint
Ingredients
1 cup non-fat greek yogurt
2 TBS honey
1 cup pomegranate arils
1 cup low-fat store bought granola (I use this one with oats and toasted coconut)
Chopped mint, optional
Instructions
Stir honey into yogurt. Start with two individual serving dishes, then let the layering begin. My personal preference is layering 1/4 cup yogurt, 1/4 cup pomegranate arils, 1/4 cup granola until I reach the top. You can go rogue on the assembly, I won't tell anyone. I do recommend ending with the pomegranate and mint on top because, you know, its pretty.
Pillow Talk Pavlovas

Ingredients
Package of store-bought meringue nests like these
Fat-free whipped cream
Berries of your choice
Instructions
To assemble, start with one meringue nest person, cover with a swirl of whipped cream, and top with berries of your choice. Sprinkle with chopped pistachios or mint for extra flair.