This post may contain affiliate links. Full disclosure policy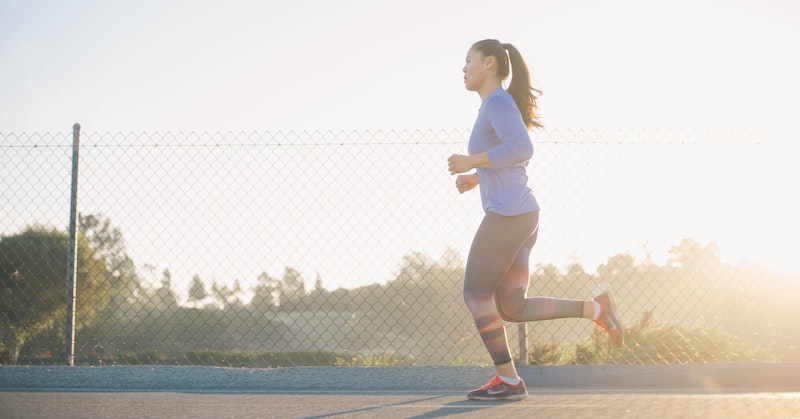 If you've been hanging out with me for any length of time, you know I care about staying physically fit. It's not like I'm a total gym rat but I've learned that staying active and keeping fit is absolutely worth the effort.
The benefits of physical fitness are myriad, especially as we age. Study after study has proven that regular physical activity extends life, reduces stress, fights disease, and helps us stay mentally sharp and maintain a healthy weight. If you'd like more detail then check out this article on the CDC website. But the bottom line is this: physical activity helps us feel better, look better, and live longer.
The Fitness App that's Getting Me to my Goal
I'm a person who likes to work toward a goal. That's why I made decided to train for my first sprint triathlon, three years ago. I spent about ten months training for the race. It wasn't easy and my finishing time was the farthest thing from impressive but I did finish. Last summer, I completed another sprint triathlon and in a much better time.
This summer, I decided to change things up and train to run a 10K, which is 6.2 miles. I only had to run 5K for my triathlons, so doubling the run felt pretty daunting when I started. I knew I'd need some help but didn't want to hire a trainer or coach. After searching, I found a free fitness app with a very doable three-run per week training program that promised to take me from couch potato to 10K in fourteen weeks.
Things started out easy and built up gradually, which was just what I needed. In fact, my first workout was only 20 minutes long. It started with 5 minutes of walking, followed by 60 seconds of jogging alternating with 90 seconds of walking, ending with another 5 minutes of walking. Yes, in that first workout, I jogged for all of four minutes. Yesterday, I jogged over four miles.
If things go according to plan, I will run my first 10K in about three weeks.
A Goal for Every Person, A Fitness App for Every Goal
Maybe you don't want to run a 10K. Maybe you don't want to run at all. Maybe you're more interested in biking ten miles, or walking one, or a basic at-home gym workout, or yoga. That's okay.
Whatever your current level of fitness, whatever kind of workout you're interested in, whatever fitness goal you have in mind, chances are good that there's a free fitness app that will help you get there.
But before I tell you about some of those free fitness apps, let's talk about the meaning of "free". We've all heard the phrase, "there's no such thing as a free lunch." It applies to fitness apps too.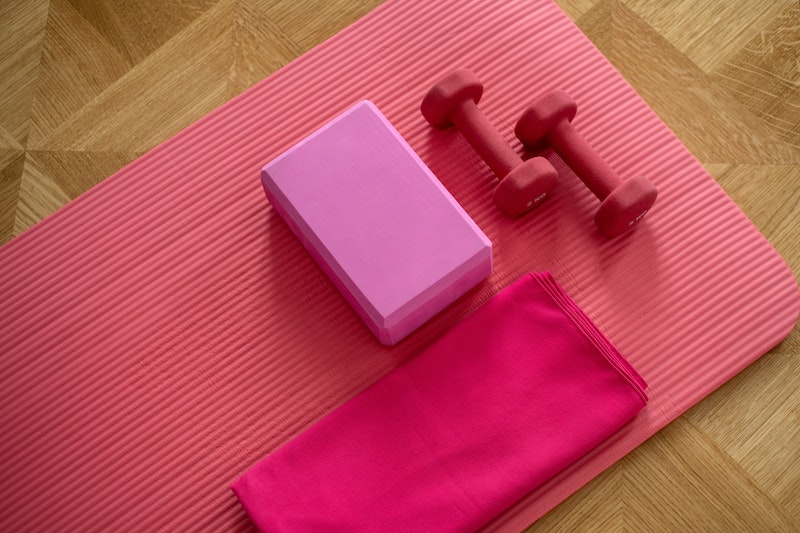 What does 'Free' Mean?
Some "free" apps are really only free trials – maybe for week or month. After that, you'll have to pay to continue the program. Sometimes, this can be a great deal because it lets "you try before you buy", so you can decide if the app is worth paying for. Sometimes they are. I've paid for a few different fitness apps in the past.
Other "free" apps really are free in the sense that you don't have to pay money to use them. However, you might require you to listen to a few ads during your workout. (They'll probably also urge you to upgrade to a premium paid app that's ad-free.) App developers are in business and, one way or another, businesses have to make money. Listening to a few ads seems like a fair exchange for a free fitness program to me. But if ads make you crazy, you might be better off upgrading to an ad-free fitness app.
Now that we've defined terms, let's go to the apps! (Note: all the apps I'm listing are available for both Apple and Android devices.)
Free Running Apps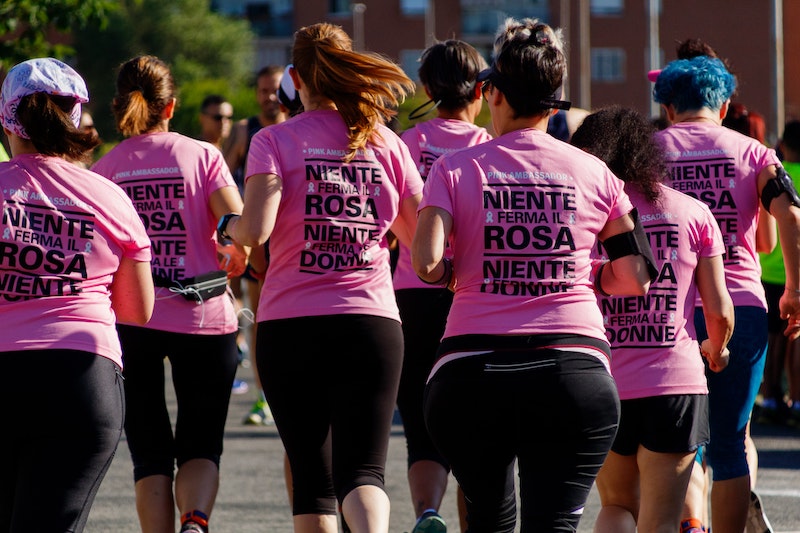 I've been using their 10K Trainer by C25K and I really like it. The workouts are very doable, even for a beginning runner, and build up gradually. The free version tracks my time and route and includes a little inspirational quote at the start of every workout. Zen Labs also has training apps for 5K, half-marathon, and full marathon training.
Free Walking Apps
Walking App – Walking for Weight Loss (Leap Fitness Group)
Includes interval walking programs for weight loss or heart health, provides 3 different difficulty levels, and workouts for outdoor walking or treadmills.
Step Tracker – Pedometer Free & Calorie Tracker (Leap Fitness Group)
A good basic walking app for those who want to keep it simple. It will count your steps, map your route, and count your calories. You can also set a target for daily step goals.
Free Cycling Apps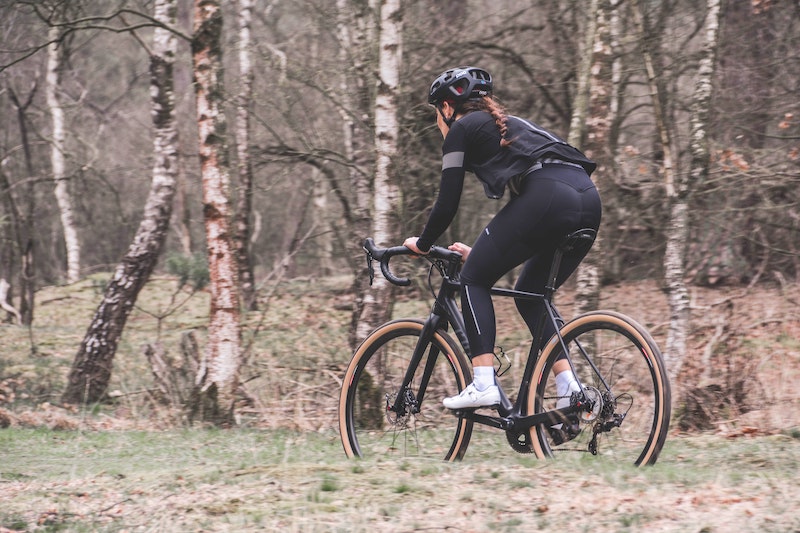 Map My Ride – MapMyFitness.com
This cycling app includes everything you'd expect – training programs, route tracking, and coaching but it also has a community aspect that's pretty cool. You can share your workouts on social media, join challenges, and find athlete friends to help to keep you motivated.
MapMyFitness.com is one of the largest digital fitness companies. Besides cycling, they offer training programs for running, walking, and hiking. I've used all of them from time to time and really found them helpful.
Free Gym Workout Apps
When it comes to gym workouts, there are so many apps to choose from! The right app for you will really depend on your goals. Do you want to focus on aerobic fitness? Strength training? Or just be able to do a lot of sit-ups. (Or maybe just 10.) You might need to do a little sleuthing at the Apple Store or Google Play to find the perfect one for you.
Since most of my readers are women, I am recommending the Women Workout at Home – Female Fitness app from Leap Fitness. It has a lot of different workouts, from spot training that will focus on trouble areas like belly, butt, or arms, to all over body workouts. It also includes videos, so you'll know you're doing the exercises correctly. But my favorite thing about this app is that you'd don't need any special equipment to use it.
Free Yoga Apps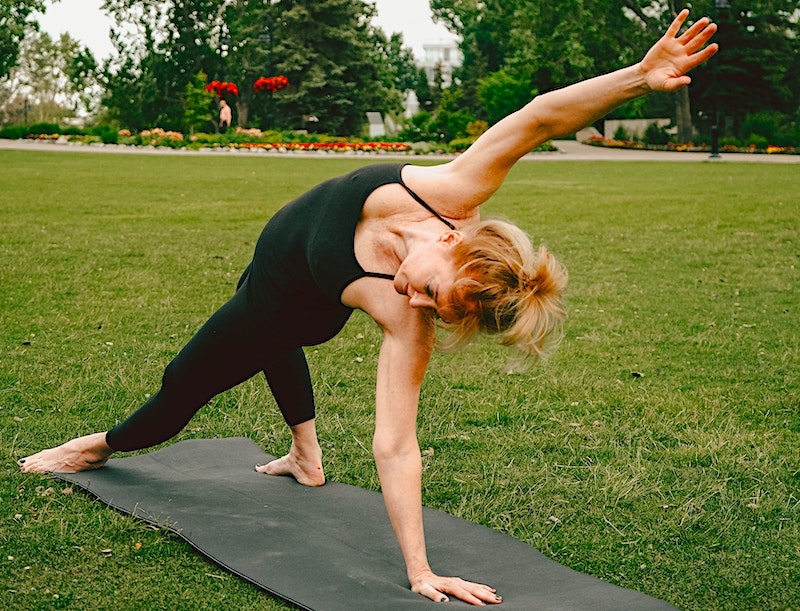 Yoga for Beginners – Yoga Buddhi Co
If you've been wanting to give yoga a try, this is a perfect fitness app for you. It includes a series of beginner classes in three different yoga practices – Restorative, Vinyasa, and Hatha. It also includes soothing music to accompany your practice and allows you to choose from 6 different English-speaking teachers (so you can find a voice you like) as well as teachers in 9 other languages.
Yoga Down Dog – Yoga Buddhi Co.
More advanced yogis will like this app. It includes the same features as above but even more practices (Yin, Ashtanga, Chair, and Sun Salutation) and 60,000 different configurations, so you'll never get bored with your workout.
Yoga Buddhi Co also offers highly rated free fitness apps, including HIIT (High Intensity Interval Training), Prenatal Yoga, Barre Ballet, and a 7 Minute Workout.
Fitness is for Everyone!
When it comes to Free Fitness Apps, there are an almost limitless number of options out there. Perhaps you saw something you want to try today. Perhaps you're interested in a different sport, activity, or workout. If you didn't see something on my list that sparked your interest, just do a search for your favorite activity on Google Play or the Apple Store.
Whether your fitness interest centers on planks, Pilates, or powerlifting, I can almost guarantee you that there's an app for that. And it's free!