This post may contain affiliate links. Full disclosure policy
There's not going to be a lot of glamour to this, but there are a lot of savings!
Today (and into tomorrow) which is July 15th is Amazon Prime Day. If you're new to that, it means a whole lot of really great deal on Amazon for Prime members. I'll be covering the deals during the whole thing and updating this as best I can when new items are added and items sell out. Below, you'll see things loosely broken out into a few categories. Please know that I'm listing prices but I cannot guarantee it will be the same price by the time you click the link. Shop for yourself or shop for everyone else (I have gotten some early Christmas shopping done in years prior!)
First thing to know: you have to be an Amazon Prime member to get these deals. Not a Prime Member? You can sign up for a FREE trial right here and join Amazon Prime!
Ok, so now you're a Prime member, let's get to checking out the deals. Happy shopping Monday!
Quilting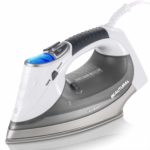 Beauteral steam iron w/LCD and ceramic plate for even heating – $39.99 – This looks like a good option if you're in need of a new iron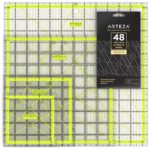 Acrylic quilters rulers / set of 4 – $19.95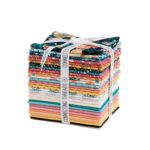 Connecting Threads Print Collection / Cascade meadow (5″ squares, 10″ squares, 2.5″ strips and fat quarters) – all 20% off – You know you can always use more fabric!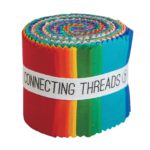 Connecting Threads – this link will take you to a page of all solids for sale. Some bundles rainbow / some ombre one color / some all white – about anything you need, all 20% off – And you know we need solid fabrics, they are the ones we need but never manage to buy at the fabric store!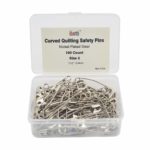 Size 2, curved safety pins for quilting /100 count – $7.99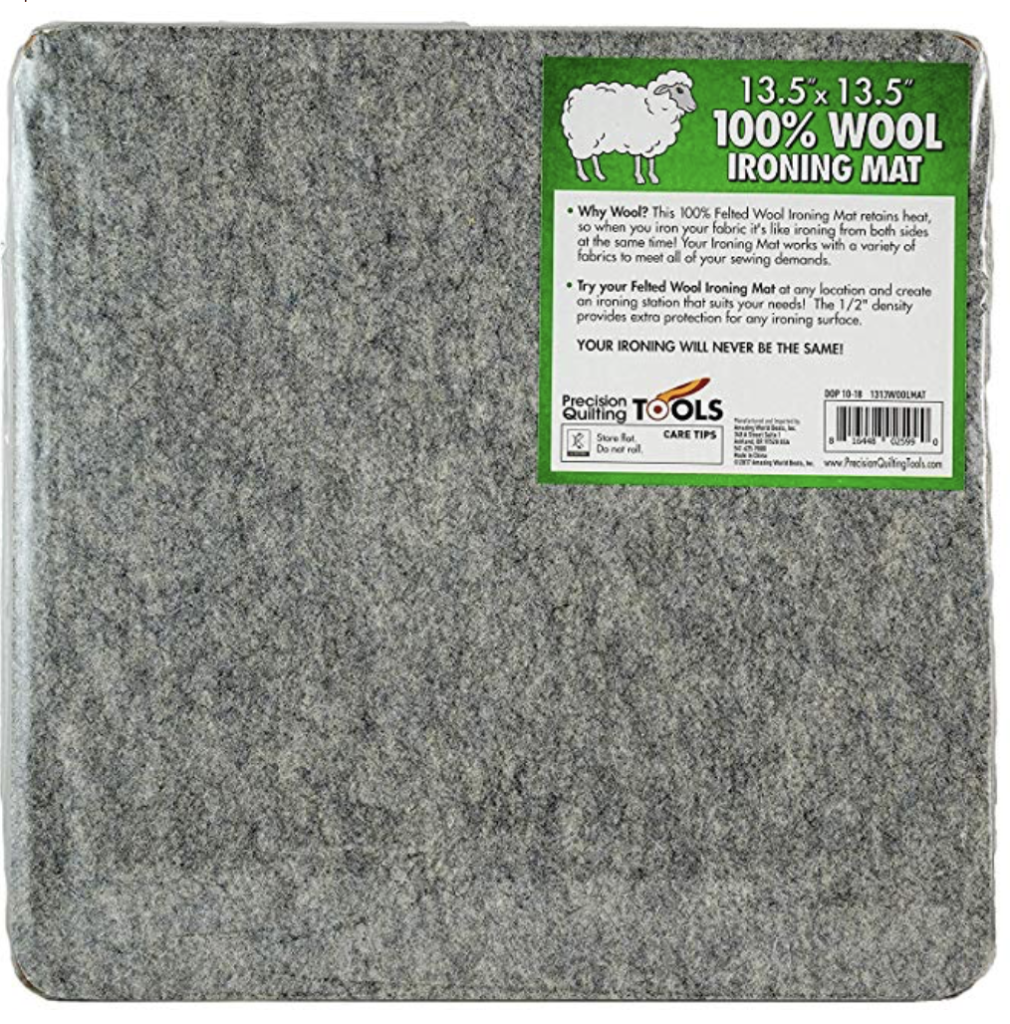 New Zealand 100% Wool Ironing Mat – $27.99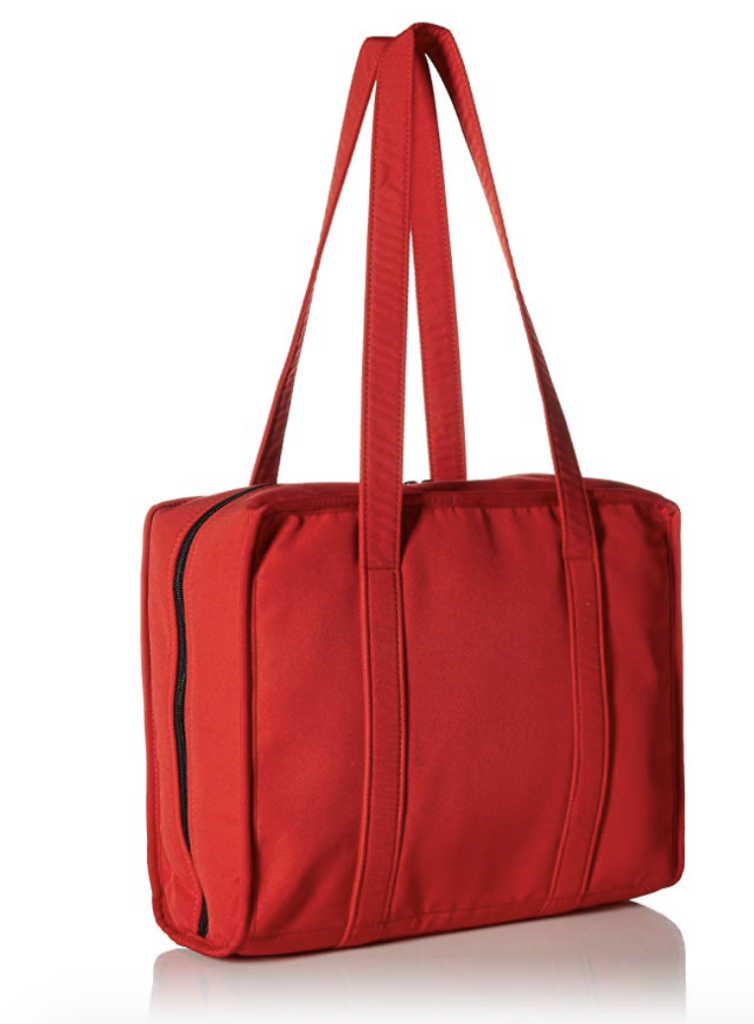 Quilting Organizer Tote – $44.99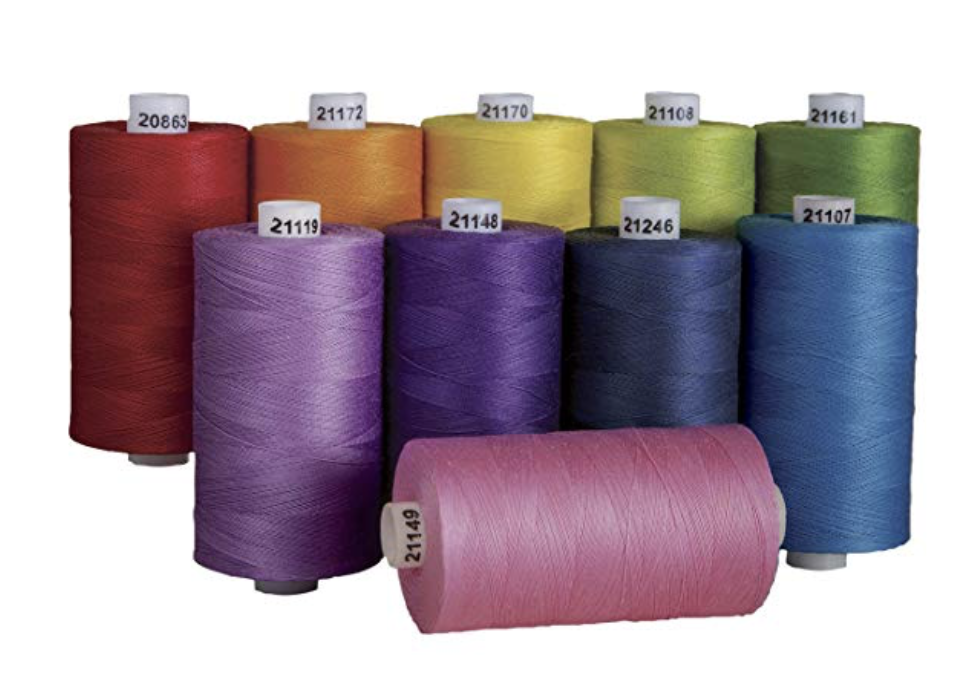 Connecting Threads 100% Cotton Thread Set – $27.92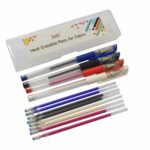 Heat erase pens for fabric / 4 pens, 8 refills – $8.79 – Ugh, you can never find one when you need them, right? Buy more, so these gems are always within reach!
Crafting / Do-It-Yourself / Etc.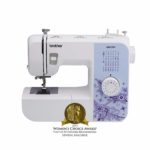 Brother sewing machine / 27 stitches / buttonholer – $59.99 – This is a GREAT deal on a great little sewing machine. It's lightweight and perfect to take to class, or an ideal machine to give as a gift to a child or grandchild as a first sewing machine.
24 bottles of 'puff paint' – $20.99 – You can never have too much puff paint! — Deep discount over, but item still available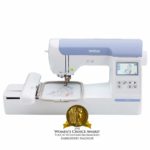 Brother Embroidery machine w/color LCD display – $559.99 – deep discount over, but item still available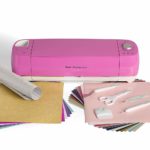 Cricut Explore Air 2 – $289.99 – Deep discount over, but product still available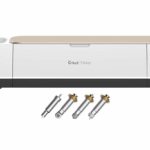 Cricut Maker – $359.99  – This is a great deal on the workhouse of the Cricut family. – SOLD OUT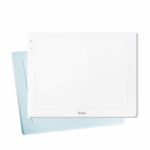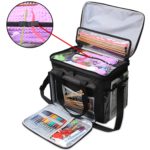 Knitting / yarn organizing tote – $47.99 – Pay attention on this one – you have to click to apply the 20% off coupon to get it to this price in your cart Will not show this price until (coupon click) + (in cart)

Set of 20 watercolor brush markers – $12.74 SOLD OUT

Lion Brand Yarns – Wool-Ease, Acai color – $10.55
Home Goods / Home Decor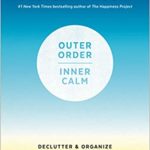 Outer Order, Inner Calm by Gretchen Rubin – $10.59 – It might not seem like this is for your home, but it is. Better than Marie Kondo, filled with practical, actually achievable tips to clear the clutter in your life (and in turn, clear the clutter in your mind.) — Deep discount over but item still available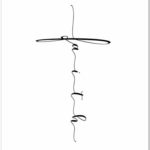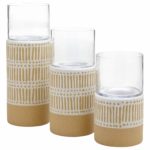 Set of 3 decorative candle bases – $21.11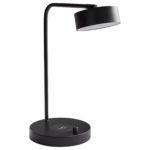 Task lamp with built in wireless charging – $99.99 – deep discount over, but still available

iRobot Roomba Robot Vacuum – $229.99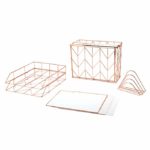 Office desk organization set, rose gold – $34.04  – deep discount over, still available
For the Cook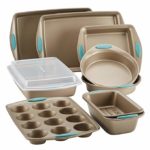 10 piece Rachel Ray baking set – $59.99 –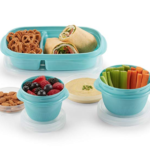 15 piece Rubbermaid heavy duty storage for meal prep – $15.88 – trying to eat healthier? Easy step one: take your lunch to work from home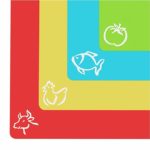 Flexible colored cutting boards – different colors for different foods – $6.99 – (must click $2.00 off coupon!)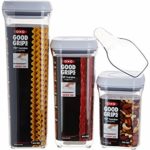 OXO POP Storage Containers – $42.95 – These are some of the best food storage containers around! — Deep discount over, but item still available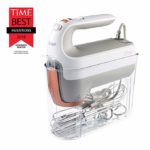 Oster hand mixer – $99.99 – A sturdy, powerful mixer for when you can skip getting the stand mixer out of the pantry! — Deep discount over, but item still available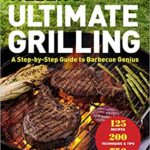 Ultimate Grilling Cookbook – $16.97 – Summer is the perfect time to perfect this art! — Deep discount over, but item still available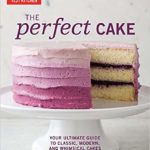 The Perfect Cake cookbook – $25.64 – Deep discount over, but item still available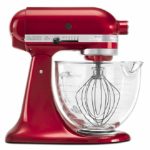 KitchenAid Artisan w/glass bowl – $239.99 – The best stand mixer there is. Period. (deal ended, still available but $429.99 now) SOLD OUT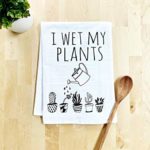 Funny dishtowel – $12.00 – Deep discount over, item still available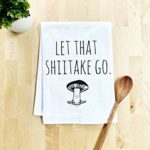 And another dishtowel – $12.00– Deep discount over, item still available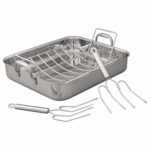 Stone & Beam Stainless Steel Roasting Pan/2 Forks – $18.16 – Planning to cook for Thanksgiving or Christmas this year? You need a roasting pan! — Deep discount over, item still available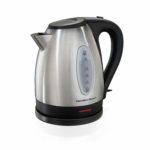 Hamilton Beach Electric Kettle – $25.49– deep discount over, item still available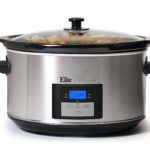 6 quart programmable slow cooker – $39.99 – Instant Pot intimidating to you? You can't go wrong with a classic slow cooker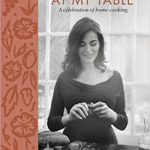 Nigella Lawson's At My Table – $19.36 – deep discount over, still available
Instant Pot Cookbook – $14.95– Deep discount over, item still available
Beauty / Fashion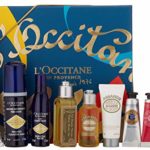 L'Occitane full sized hand cream + travel sizes – $37.99 – These products are great, and already travel sized! This is practically what I'm giving away this month but if you're like me and you never win anything, guarantee that you get to try these by purchasing for yourself!
Eddie Bauer Womens's CirrusLite Down Jacket – $49.45 – There is also a lot of other Eddie Bauer gear on steep sale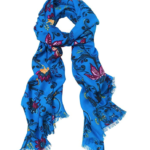 Chico's Botanical Beauty Oblong Scarf – $17.99 – Loving this scarf from Chicos! A great look with jeans and a simple white top. And a big savings!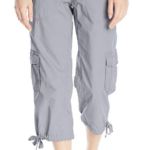 Calvin Klein woven cargo crop pants – $39.99 – These look like as cool an option for "pants" in the summertime as you can have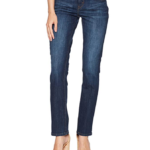 Levis' jeans – this style $27.99, basically all I can find are on sale – I keep seeing people online say that Levi's are making a comeback and are a better pricepoint than others (can we talk about why jeans seem to constantly get more expensive?!) Anyway – this is an even BETTER pricepoint right now if you're interested in returning to an updated classic!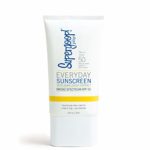 Supergoop face SPF 50 sunscreen – $13.99 – I have a friend who swears by this sunscreen and foundation. This will probably inspire me to try it. SOLD OUT

Supergood serum – $29.40 – Looks like my friend's swear-by brand has a serum too. If you were interested in the sunscreen but missed it you might want to try this
Travel / Camping / Etc.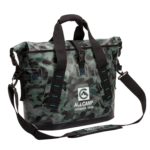 Portable cooler bag, 25L w/5 ice packs – $69.99 – and it has a shoulder strap. You always want a shoulder strap! — Deep discount over, item still available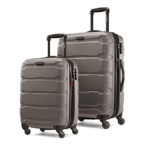 Set of 2 Samsonite Omni hardside suitcases – $129.99– SOLD OUT
Marpac Rohm portable white noise machine – $13.99 – (Note, this price will show at checkout, not on the item page. On item page it will reference 30% off in your cart.) This is the queen of sound machines. Traveling with a white noise machine is super helpful when trying to fall asleep somewhere other than home.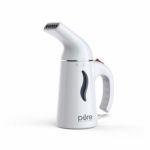 Handheld, travel steamer – $24.99 – If you don't already have a travel steamer, get one immediately. They are so helpful. It went through three before I found one I really loved, and this is the one! — Deep discount over, item still available
Health / triathlon / workout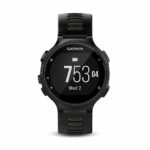 Garmin Forerunner – $279.99 (This is a STEAL – I use this for triathlon training and purchased one earlier this year for $400. Eek!) SOLD OUT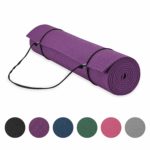 Gaiam Essentials yoga mat – $14.99
Everything Else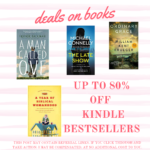 About 40-50 Kindle bestsellers are up to 80% off today!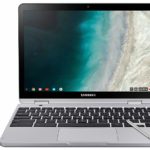 Samsung Chromebook – $399.99 – This Chromebook is a REALLY good deal!  Great gift for a kid who's heading off to college or anyone who needs a basic computer for Internet and word-processing (I'll send you instructs for how to make your internet homepage mariebostwick.com!)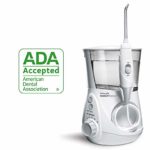 Waterpik Water Flosser – $39.93 – (I got one of these at Costco a couple of weeks ago in the $50 something range and was pleased at the time.)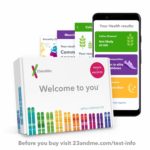 23andMe DNA testing kit – $99.99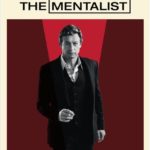 The Mentalist Complete Set – $79.99 – (You know how much I love Simon Baker!) Simon is no longer for sale and has returned to his regular price of $139.99. Personally, I think far less than Simon Baker is worth.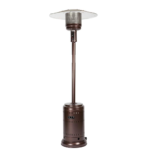 Fire Sense Patio Heater – $129.99 – SOLD OUT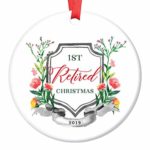 Retirement Christmas Ornament – $18.95– deep discount over, still available
THIS POST MAY CONTAIN REFERRAL LINKS. IF YOU CLICK THROUGH AND TAKE ACTION, I MAY BE COMPENSATED, AT NO ADDITIONAL COST TO YOU.