This post may contain affiliate links. Full disclosure policy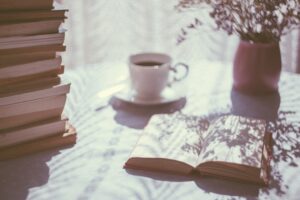 The last few days, there's been warm breezes and plenty of sunshine – and it looks like it's here to stay. Hooray! That's what inspired to me put together a 2021 Spring Reading List, comprised of novels I've already read and enjoyed as well as some soon to be released books I can't wait to dive into.
There's something here for everyone – historical fiction and non-fiction, page-turning beach reads, and family sagas.
So, read on to get a peek into my own spring 2021 reading list! I hope you'll find at least one or two books to enjoy reading while soaking up some of these long-missed rays.
2021 Spring Reading List: Historical Fiction & Inspired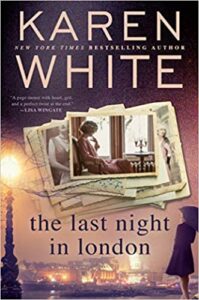 London, 1939. Beautiful and ambitious Eva Harlow and her American best friend, Precious Dubose, are trying to make their way as fashion models. When Eva falls in love with Graham St. John, an aristocrat and Royal Air Force pilot, she can't believe her luck—she's getting everything she ever wanted. Then the Blitz devastates her world, and Eva finds herself slipping into a web of intrigue, spies, and secrets. As Eva struggles to protect her friendship with Precious and everything she holds dear, all it takes is one unwary moment to change their lives forever…
London, 2019. American journalist Maddie Warner, whose life has been marked by the tragic loss of her mother, travels to London to interview Precious about her life in pre-WWII London. Maddie has been careful to close herself off to others, but in Precious, she recognizes someone whose grief rivals her own—but unlike Maddie, Precious hasn't allowed it to crush her. Maddie finds herself drawn to both Precious and to Colin, her enigmatic surrogate nephew. As Maddie gets closer to her, she begins to unravel Precious's haunting past—a story of friendship, betrayal, and the unremembered acts of kindness and of love.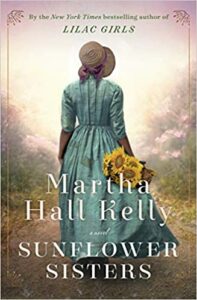 Georgeanna "Georgey" Woolsey isn't meant for the world of lavish parties and the demure attitudes of women of her stature. So when war ignites the nation, Georgey follows her passion for nursing during a time when doctors considered women on the battlefront a bother. In proving them wrong, she and her sister Eliza venture from New York to Washington, D.C., to Gettysburg and witness the unparalleled horrors of slavery as they become involved in the war effort.
In the South, Jemma is enslaved on the Peeler Plantation in Maryland, where she lives with her mother and father. Her sister, Patience, is enslaved on the plantation next door, and both live in fear of LeBaron, an abusive overseer who tracks their every move. When Jemma is sold by the cruel plantation mistress Anne-May at the same time the Union army comes through, she sees a chance to finally escape—but only by abandoning the family she loves.
Anne-May is left behind to run Peeler Plantation when her husband joins the Union army and her cherished brother enlists with the Confederates. In charge of the household, she uses the opportunity to follow her own ambitions and is drawn into a secret Southern network of spies, finally exposing herself to the fate she deserves.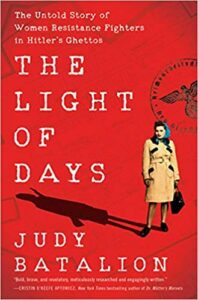 Witnesses to the brutal murder of their families and neighbors and the violent destruction of their communities, a cadre of Jewish women in Poland―some still in their teens―helped transform the Jewish youth groups into resistance cells to fight the Nazis. With courage, guile, and nerves of steel, these "ghetto girls" paid off Gestapo guards, hid revolvers in loaves of bread and jars of marmalade, and helped build systems of underground bunkers. They flirted with German soldiers, bribed them with wine, whiskey, and home cooking, used their Aryan looks to seduce them, and shot and killed them. They bombed German train lines and blew up a town's water supply. They also nursed the sick and taught children.
Yet the exploits of these courageous resistance fighters have remained virtually unknown.
The Light of Days at last tells the true story of these incredible women whose courageous yet little-known feats have been eclipsed by time. Judy Batalion―the granddaughter of Polish Holocaust survivors―takes us back to 1939 and introduces us to Renia Kukielka, a weapons smuggler, and messenger who risked death traveling across occupied Poland on foot and by train. Joining Renia are other women who served as couriers, armed fighters, intelligence agents, and saboteurs, all who put their lives in mortal danger to carry out their missions. Batalion follows these women through the savage destruction of the ghettos, arrest, and internment in Gestapo prisons and concentration camps, and for a lucky few―like Renia, who orchestrated her own audacious escape from a brutal Nazi jail―into the late 20th century and beyond.
2021 Spring Reading List: Warmer Lands & Beaches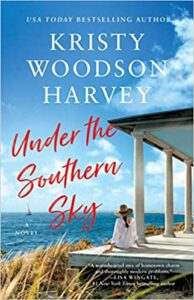 Recently separated Amelia Buxton, a dedicated journalist, never expected that uncovering the biggest story of her career would become deeply personal. But when she discovers that a cluster of embryos belonging to her childhood friend Parker and his late wife Greer have been deemed "abandoned," she's put in the unenviable position of telling Parker—and dredging up old wounds in the process.
Parker has been unable to move forward since the loss of his beloved wife three years ago. He has all but forgotten about the frozen embryos, but once Amelia reveals her discovery, he knows that if he ever wants to get a part of Greer back, he'll need to accept his fate as a single father and find a surrogate.
Each dealing with their own private griefs, Parker and Amelia slowly begin to find solace in one another as they navigate an uncertain future against the backdrop of the pristine waters of their childhood home, Cape Carolina. The journey of self-discovery leads them to an unforgettable and life-changing lesson: Family—the one you're born into and the one you choose—is always closer than you think.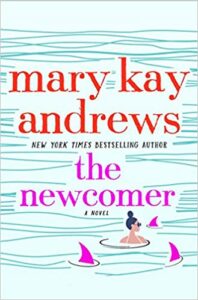 After she discovers her sister Tanya dead on the floor of her fashionable New York City townhouse, Letty Carnahan is certain she knows who did it: Tanya's ex; sleazy real estate entrepreneur Evan Wingfield. Even in the grip of grief and panic, Letty heeds her late sister's warnings: "If anything bad happens to me―it's Evan. Promise me you'll take Maya and run. Promise me."
So Letty grabs her sister's Mercedes and hits the road with her wailing four-year-old niece Maya. Letty is determined to outrun Evan and the law, but run to where? Tanya, a woman with a past shrouded in secrets, left behind a "go-bag" of cash and a big honking diamond ring―but only one clue: a faded magazine story about a sleepy mom-and-pop motel in a Florida beach town with the improbable name of Treasure Island. She sheds her old life and checks into an uncertain future at The Murmuring Surf Motel.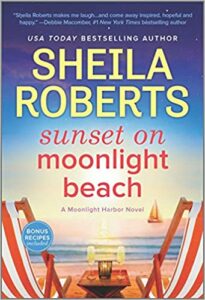 In the newest novel of Robert's Moonlight Harbor series. Jenna Jones has been standing on the shore of the Sea of Love for too long. Even with two good men interested in her, she's been afraid to wade in. According to her best friend, Courtney, she should. The water's fine. Life is great! Practically perfect, if you don't count Courtney's problems with her cranky ex-boss. Maybe Courtney's right. It's time to dive in.
When tragedy strikes, everything changes and Jenna's more confused than ever. But this fresh heartache might help her figure out at last who she can turn to when times get tough.
Full of warmth and humor, Sunset on Moonlight Beach proves that every ending can be the beginning of a beautiful new story.
2021 Spring Reading List: Exciting New Finds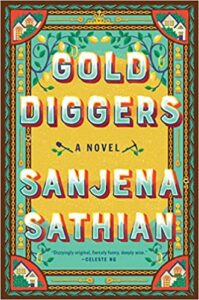 A magical realist coming-of-age story, Gold Diggers skewers the model minority myth to tell a hilarious and moving story about immigrant identity, community, and the underside of ambition.
A floundering second-generation teenager growing up in the Bush-era Atlanta suburbs, Neil Narayan is funny and smart but struggles to bear the weight of expectations of his family and their Asian American enclave. He tries to want their version of success, but mostly, Neil just wants his neighbor across the cul-de-sac, Anita Dayal.
When he discovers that Anita is the beneficiary of an ancient, alchemical potion made from stolen gold—a "lemonade" that harnesses the ambition of the gold's original owner—Neil sees his chance to get ahead. But events spiral into a tragedy that rips their community apart. Years later in the Bay Area, Neil still bristles against his community's expectations—and finds he might need one more hit of that lemonade, no matter the cost.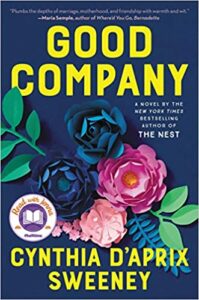 Flora Mancini has been happily married for more than twenty years. But everything she thought she knew about herself, her marriage, and her relationship with her best friend, Margot, is upended when she stumbles upon an envelope containing her husband's wedding ring—the one he claimed he lost one summer when their daughter, Ruby, was five.
Flora and Julian struggled for years, scraping together just enough acting work to raise Ruby in Manhattan and keep Julian's small theater company—Good Company—afloat. A move to Los Angeles brought their first real career successes, a chance to breathe easier, and a reunion with Margot, now a bona fide television star. But has their new life been built on lies? What happened that summer all those years ago? And what happens now?
With Cynthia D'Aprix Sweeney's signature tenderness, humor, and insight, Good Company tells a big-hearted story of the lifelong relationships that both wound and heal us.
What Made Your List?
I'm very excited about each of these new spring reads, and I hope you are too.
Each of these provides great reprieves from the stressors of life, filled with mind-provoking stories. And there's nothing like new stories to welcome in a new season.
Read on, friends!