This post may contain affiliate links. Full disclosure policy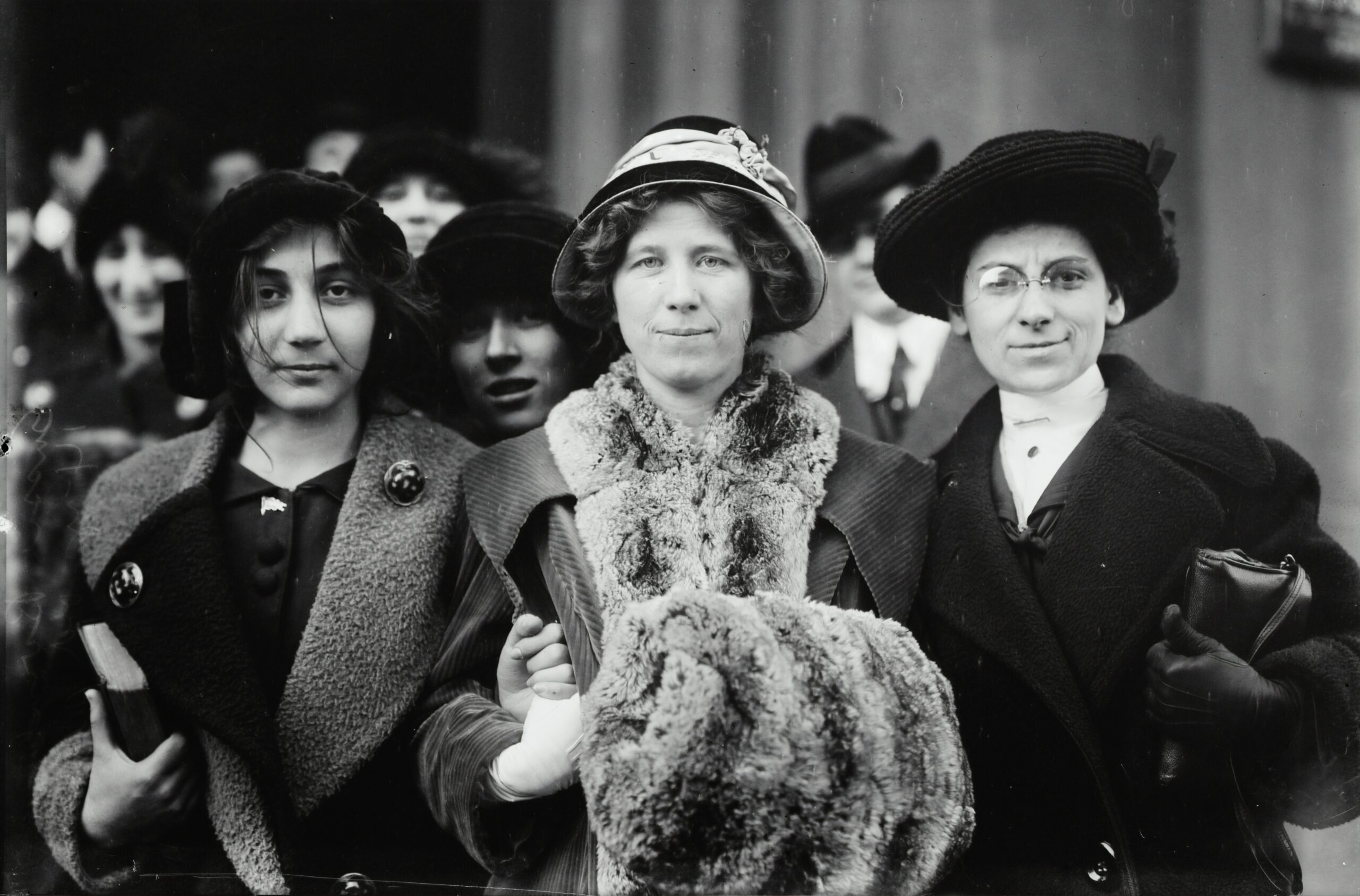 March is Women's History Month! And I can't think of a better way to celebrate than by cracking open a novel based on real women who did remarkable things or lived through extraordinary times. So why not create a Women's History Month Reading List?
Scroll down for my suggestions for your Women's History Month reading list!
Women's History Month Reading List – Available Now!
Elise Hooper is one talented writer and her latest book, about the nurses known as the "Angels of Bataan" is an inspiring, page-turning tale of heroism and dedication in the most horrific of circumstances.
Inspired by the extraordinary true stories of World War II's American Army nurses famously known as the Angels of Bataan and the unsung contributions of Filipinas of the resistance, this novel transports us to a remarkable era of hope, bravery, perseverance, and ultimately—victory.
The Philippines, 1941: Tess Abbott, an American Army nurse, has fled the hardships of the Great Depression at home for the glamour and adventure of Manila, one of the most desirable postings in the world. But everything changes when the Japanese Imperial Army invades with lightning speed and devastating results. Tess and her band of nurses serve on the front lines until they are captured as prisoners of war and held behind the high stone walls of Manila's Santo Tomas Internment Camp.
When the Japanese occupation of her beloved homeland commences, Flor Dalisay, a Filipina university student, will be drawn into the underground network of resistance, discovering within herself reserves of courage, resilience, and leadership she never knew she possessed.
As the war continues, Tess and Flor face danger, deprivation, and terror, leading them into a web of danger as they unexpectedly work together to save lives and win their freedom.
Kate Quin's newest, which will be released near the end of March, is timely. This novel, about Mila Pavlichenko, a studious woman from Ukraine who was one of the most well-known snipers of the Second World War, has a reserved spot on my nightstand.
In 1937 in the snowbound city of Kiev (now known as Kyiv), wry and bookish history student Mila Pavlichenko organizes her life around her library job and her young son—but Hitler's invasion of Ukraine and Russia sends her on a different path. Given a rifle and sent to join the fight, Mila must forge herself from studious girl to deadly sniper—a lethal hunter of Nazis known as Lady Death. When news of her three hundredth kill makes her a national heroine, Mila finds herself torn from the bloody battlefields of the eastern front and sent to America on a goodwill tour.
Still reeling from war wounds and devastated by loss, Mila finds herself isolated and lonely in the glittering world of Washington, DC—until an unexpected friendship with First Lady Eleanor Roosevelt and an even more unexpected connection with a silent fellow sniper offer the possibility of happiness. But when an old enemy from Mila's past joins forces with a deadly new foe lurking in the shadows, Lady Death finds herself battling her own demons and enemy bullets in the deadliest duel of her life.
Based on a true story, The Diamond Eye is a haunting novel of heroism born of desperation, of a mother who became a soldier, of a woman who found her place in the world and changed the course of history forever.
This is a riveting read about a woman scientist who changed the world but whom we hear very little about. A tag line from the book says why: "She changed the world with her discovery. Three men took the credit." I can't think of a more appropriate book for any Women's History Month reading list.
Rosalind Franklin has always been an outsider―brilliant, but different. Whether working at the laboratory she adored in Paris or toiling at a university in London, she feels closest to the science, those unchanging laws of physics and chemistry that guide her experiments. When she is assigned to work on DNA, she believes she can unearth its secrets.
Rosalind knows if she just takes one more X-ray picture―one more after thousands―she can unlock the building blocks of life. Never again will she have to listen to her colleagues complain about her, especially Maurice Wilkins who'd rather conspire about genetics with James Watson and Francis Crick than work alongside her.
Then it finally happens―the double helix structure of DNA reveals itself to her with perfect clarity. But what unfolds next, Rosalind could have never predicted.
I really enjoyed the book about Grand Duchess Olga Romanov, the eldest of daughter of the last Tsar of Russia. Of course, I knew from the start that a terrible fate awaited Olga and her family, but I was interested to learn more about Olga, who deserved to be more than a footnote in a tragic story, as well as the history and political upheavals that ended the Romanov dynasty. This is a good addition to any Women's History Month reading list.
Grand Duchess Olga Romanov comes of age amid a shifting tide for the great dynasties of Europe. But even as unrest simmers in the capital, Olga is content to live within the confines of the sheltered life her parents have built for her and her three sisters: hiding from the world on account of their mother's ill health, their brother Alexei's secret affliction, and rising controversy over Father Grigori Rasputin, the priest on whom the tsarina has come to rely. Olga's only escape from the seclusion of Alexander Palace comes from the grand tea parties her aunt hosts amid the shadow court of Saint Petersburg—a world of opulent ballrooms, scandalous flirtation, and whispered conversation.
But as war approaches, the palaces of Russia are transformed. Olga and her sisters trade their gowns for nursing habits, assisting in surgeries and tending to the wounded bodies and minds of Russia's military officers. As troubling rumors about her parents trickle in from the front, Olga dares to hope that a budding romance might survive whatever the future may hold. But when tensions run high and supplies run low, the controversy over Rasputin grows into fiery protest, and calls for revolution threaten to end three hundred years of Romanov rule.
At turns glittering and harrowing, The Last Grand Duchess is a story about dynasty, duty, and love, but above all, it's the story of a family who would choose devotion to each other over everything—including their lives.
Before reading this novel, my general impression of Marjorie Merriweather Post was that she was a wealthy, glamorous woman, who traveled in the highest social circles. And all that is true. But there is a lot more to know about this interesting, intrepid, adventurous, and very determined woman!
Mrs. Post, the President and First Lady are here to see you. . . . So begins another average evening for Marjorie Merriweather Post. Presidents have come and gone, but she has hosted them all. Growing up in the modest farmlands of Battle Creek, Michigan, Marjorie was inspired by a few simple rules: always think for yourself, never take success for granted, and work hard—even when deemed American royalty, even while covered in imperial diamonds. Marjorie had an insatiable drive to live and love and to give more than she got. From crawling through Moscow warehouses to rescue the Tsar's treasures to outrunning the Nazis in London, from serving the homeless of the Great Depression to entertaining Roosevelts, Kennedys, and Hollywood's biggest stars, Marjorie Merriweather Post lived an epic life few could imagine.

Marjorie's journey began gluing cereal boxes in her father's barn as a young girl. No one could have predicted that C. W. Post's Cereal Company would grow into the General Foods empire and reshape the American way of life, with Marjorie as its heiress and leading lady. Not content to stay in her prescribed roles of high-society wife, mother, and hostess, Marjorie dared to demand more, making history in the process. Before turning thirty she amassed millions, becoming the wealthiest woman in the United States. But it was her life-force, advocacy, passion, and adventurous spirit that led to her stunning legacy.

And yet Marjorie's story, though full of beauty and grandeur, set in the palatial homes she built such as Mar-a-Lago, was equally marked by challenge and tumult. A wife four times over, Marjorie sought her happily-ever-after with the blue-blooded party boy who could not outrun his demons, the charismatic financier whose charm turned to betrayal, the international diplomat with a dark side, and the bon vivant whose shocking secrets would shake Marjorie and all of society. Marjorie did everything on a grand scale, especially when it came to love.
If you enjoy short stories, you couldn't find a better book to place on your Women's History Month reading list than this collection of stories inspired by the events of a single day in 1915, during a women's suffrage march in New York. Each story, written by a collection of bestselling authors, is like one snapshot in the album. Taken together, they give you a better understanding of what it took to give American women the vote.
Stories from Suffragette City is a collection of short stories from the leading voices in historical fiction that all take place on a single day: the day one million women marched for the right to vote in New York City in 1915. A day filled with a million different stories, and a million different voices longing to be heard. Taken together, these stories from writers at the top of their bestselling game become a chorus, stitching together a portrait of a country looking for a fight, and echo into a resounding force strong enough to break even the most stubborn of glass ceilings.
With stories from:
Lisa Wingate
M. J. Rose
Steve Berry
Paula McLain
Katherine J. Chen
Christina Baker Kline
Jamie Ford
Dolen Perkins-Valdez
Megan Chance
Alyson Richman
Chris Bohjalian
and Fiona Davis
Women's History Month Reading List – Available this Spring
The next three titles won't actually be released until after March, so these don't technically qualify as books to read during Women's History Month. But they're all books of historical fiction with female protagonist which I am very much looking forward to reading.
If you preorder them now, you'll have inspiring books about fascinating women to read all spring!
The Lost Book of Eleanor Dare by Kimberley Brock. (April 12, 2022)
What happened to the Lost Colony of Roanoke remains a mystery, but the women who descended from Eleanor Dare have long known that the truth lies in what she left behind: a message carved onto a large stone and the contents of her treasured commonplace book. Brought from England on Eleanor's fateful voyage to the New World, her book was passed down through the fifteen generations of daughters who followed as they came of age. Thirteen-year-old Alice had been next in line to receive it, but her mother's tragic death fractured the unbroken legacy and the Dare Stone and the shadowy history recorded in the book faded into memory. Or so Alice hoped.
In the waning days of World War II, Alice is a young widow and a mother herself when she is unexpectedly presented with her birthright: the deed to Evertell, her abandoned family home and the history she thought forgotten. Determined to sell the property and step into a future free of the past, Alice returns to Savannah with her own thirteen-year-old daughter, Penn, in tow. But when Penn's curiosity over the lineage she never knew begins to unveil secrets from beneath every stone and bone and shell of the old house and Eleanor's book is finally found, Alice is forced to reckon with the sacrifices made for love and the realities of their true inheritance as daughters of Eleanor Dare.
In this sweeping tale from award-winning author Kimberly Brock, the answers to a real-life mystery may be found in the pages of a story that was always waiting to be written.
Germany, 1939

As the war begins, Hanna Rombauer, a young German woman, is sent to live with her aunt and uncle after her mother's death. Thrown into a life of luxury she never expected, Hanna soon finds herself unwillingly matched with an SS officer.
The independence that her mother lovingly fostered in her is considered highly inappropriate as the future wife of an up-and-coming officer and she is sent to a "bride school." There, in a posh villa on the outskirts of town, Hanna is taught how to be a "proper" German wife. The lessons of hatred, prejudice, and misogyny disturb her and she finds herself desperate to escape.
For Mathilde Altman, a German Jewish woman, the war has brought more devastation than she ever thought possible. Torn from her work, her family, and her new husband, she fights to keep her unborn baby safe. But when the unthinkable happens, Tilde realizes she must hide. The risk of discovery grows greater with each passing day, but she has no other options.
When Hanna discovers that Tilde is hiding near the school, she knows she must help her however she can. For Tilde, fear wars with desperation. The women must take extraordinary risks to save the lives of mother and baby. Will they both be able to escape with their lives and if they do, what kind of future can they possibly hope for?
In 1908, young Dorothy Tuckerman chafes under the bland, beige traditions of her socialite circles. Only the aristocracy's annual summer trips to The Greenbrier resort in West Virginia spark her imagination. In this naturally beautiful place, an unexpected romance with an Italian racecar driver gives Dorothy a taste of the passion and adventure she wants. But her family intervenes, sentencing Dorothy to the life she hopes to escape.
Thirty-eight years later, as World War II draws to a close, Dorothy has done everything a woman in the early twentieth century should not: she has divorced her husband—scandalous—and established America's first interior design firm—shocking. Now, Dorothy returns to The Greenbrier with the assignment to restore it to something even greater than its original glory. With her beloved company's future hanging in the balance and brimming with daring, unconventional ideas, Dorothy has one more chance to give her dreams wings or succumb to her what society tells her is her inescapable fate.
Based on the true story of famed designer Dorothy Draper, The Grand Design is a moving tale of one woman's quest to transform the walls that hold her captive.