This post may contain affiliate links. Full disclosure policy
THIS POST MAY CONTAIN REFERRAL LINKS. IF YOU CLICK THROUGH AND TAKE ACTION, I MAY BE COMPENSATED, AT NO ADDITIONAL COST TO YOU.
A note from Marie:
During the three years I served on the board of the Quilt Alliance, I met many remarkable and gifted people. Many have become cherished friends. Among them was board president Meg Cox, a talented journalist, author, and quilter. She's also an expert in the rituals that enhance and celebrate the passages of life—the joyous as well as the sorrowful.  
In response to reader requests on the subject, I asked Meg to share her two-year journey as a widow and what she has learned about grief and healing. She has done so with wisdom, transparency, and enormous generosity. 
My Widowhood by Meg Cox
I decided to remove my wedding band on my 65th birthday. It has been on my left hand for nearly 26 years, except for the very few times I was knocked out for minor surgeries.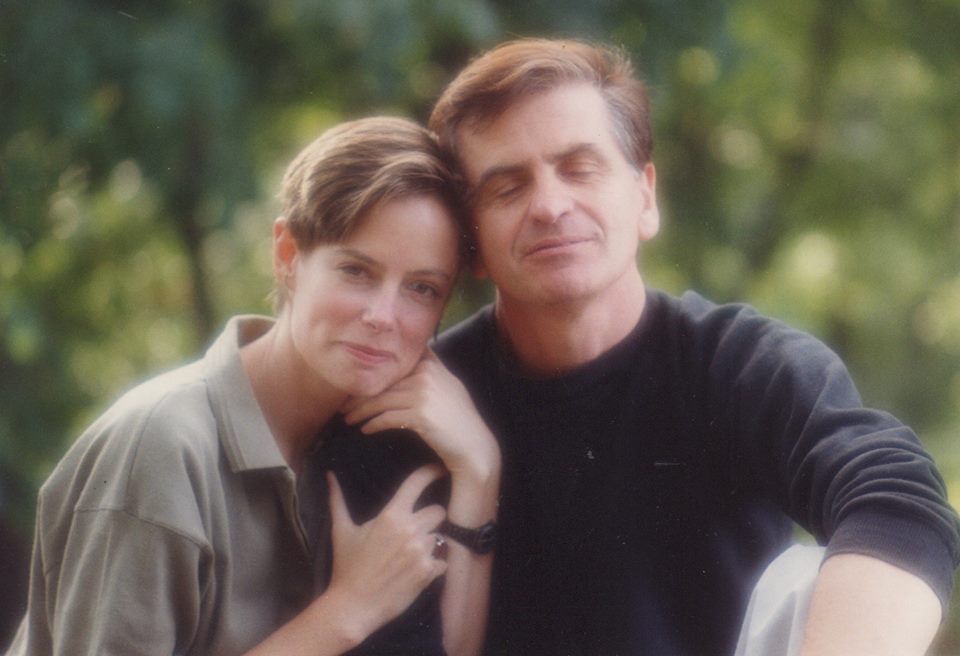 But last month's birthday felt like a transitional milestone, with me on the cusp of new life adventures. It seemed like time to let go and open up.  My husband Dick died about two and a half years ago and my love for him has only grown. The first two years after his death were intense with grief and difficulty. I comforted our college-age son, sold our big house, moved to a new one and sorted out estate matters. The move was both wrenching and cathartic, as I dove through hundreds of boxes and belongings, deciding what to toss and what to keep.  Finding boxes where my husband had kept every single birthday and Valentines card I ever gave him was a love rush, for sure.
Take Time to Let it Sink in
In many ways, widowhood has been like a graduate course in mindfulness. The very best advice I got was right after my husband died. My friend said: "Don't let people artificially shorten your grief and don't let yourself be distracted even though your to-do list will explode. This is a sacred time and you need to allow yourself to feel it fully. Don't push the grief or the memories away."
Spend Time with Your Thoughts (and Write Them Down)
So I started meditating in the mornings. I sat with whatever feelings came. I asked myself every day: what is an absolute priority today? And I let everything else slide. I'll never forget the purity of those early days when I couldn't stand to look at a newspaper or turn on the radio or TV. Any new information that came into my brain would push out the intensity of those last days and hours and I couldn't live like that.
Keeping a journal helped me map the dimensions of my emerging new reality, making it easier to stay clear-headed and in-the-moment.  I moved forward mixing old and new: I love that I still sleep in the sturdy sleigh bed my husband and I picked out 30 years ago. But hanging over it is a framed artwork that had been exiled to the attic all these years –because it wasn't Dick's taste.  My new independence has brought unexpected joys, including the freedom to travel again. I challenge myself to try new things: I've taken up kayaking and aerial yoga. I recently returned from 3 weeks in India and will travel next to Mexico.
Adjusting to a New Life (and Sometimes a New You)
As my widow friend Penny Barnes wrote recently: "The journey through grief changes at some point from one of focusing on the loss to one of self-discovery. Who am I now?"
My new life was full but something was missing. There had been so many emergencies to handle and so many loose ends to untangle that there was no psychic space for notions of new romance.  The very idea of being with another man, when it rose up uninvited from time to time, was just plain scary. Don't go there! I wasn't in any hurry to remove my ring because it felt like so much more than a memento of a long and emotionally rewarding marriage. It felt like a safety shield, a beeping sign that said to the men of the world: don't even think of bothering this woman. Or so I hoped. (Although I would also sometimes think: gone are the days when stray men would hit on me just walking around New York City or riding the subway. Who's going to want this old mess?)
But in recent months, something shifted. I realized how much I missed being held and loved and appreciated. I remembered how invigorating it can be to have a romantic partner open whole new worlds, in and out of bed. And I thought: wouldn't it feel good to share my new house with another person, even just on weekends?
Finding Comfort in Community
The deep wisdom of other widows—not all of them women—has been one of the unexpected grace notes of this journey. And I certainly wasn't expecting to find sisterhood online. But then I discovered a secret Facebook group called Hot Young Widows. It was started by two widows in their 30s but widows of any age are welcome. (I figure no one will consider a 65-year-old woman young, but hot is in the eyes of the beholder, and that couldn't happen until I felt desire again.) Indeed, this was the safe space where I could go to share my ups and downs and ask many questions like: "When did you take off your wedding ring?" The wide variety of answers showed me that there are no rules, this is no game, and what's right is only what my own heart dictates.
Find Your Ritual for Grief and Healing
Being me, someone who researches and writes about ritual and tradition in my work, I wanted to do the deed with a bit of ceremony. Part of that was putting a temporary tattoo near my collarbone. It read: Choose Love Now.
That ring did not want to come off my finger. It required a lot of soap and cream and tugging. Weeks later, there is still a thin indented line at the bottom of my ring finger.  But as I removed the ring, I spoke aloud to Dick. I thanked him for all the bliss he brought me, and the way he opened me up to deep commitment.  If he could respond in words now, I know he would tell me to go forward—and look for more bliss.
Embracing the Next Chapter
So I took the leap and signed up on three different online dating platforms, trying to truthfully describe what I'm like and who I'm looking for. Just having to answer those questions was a valuable exercise, by the way. I'm in the learning-curve stage where I'm having to look up unfamiliar terms like "Sapiosexual" (someone who is sexually attracted to smart people. Um, yes.)
There has been some culture shock about the ratio of con men and liars to actual prospects. Some men are honest that they want a non-manogamous relationship. Bye-bye! Other men try to hide that they're married. Many are all come-on and no follow-through.
Partly because I'm picky, I haven't yet had an actual date. But I'm finding thoughtful, articulate men and it's only a matter of time.  Let the new chapter begin.
About the Author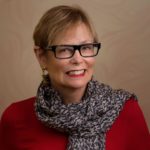 Meg Cox is a nationally known journalist, author and popular speaker who has written multiple books on ritual and celebration including The Book of New Family Traditions. Find out more at her website, and read a blog she wrote six months after her husband's death about leaning on ritual during grief.