This post may contain affiliate links. Full disclosure policy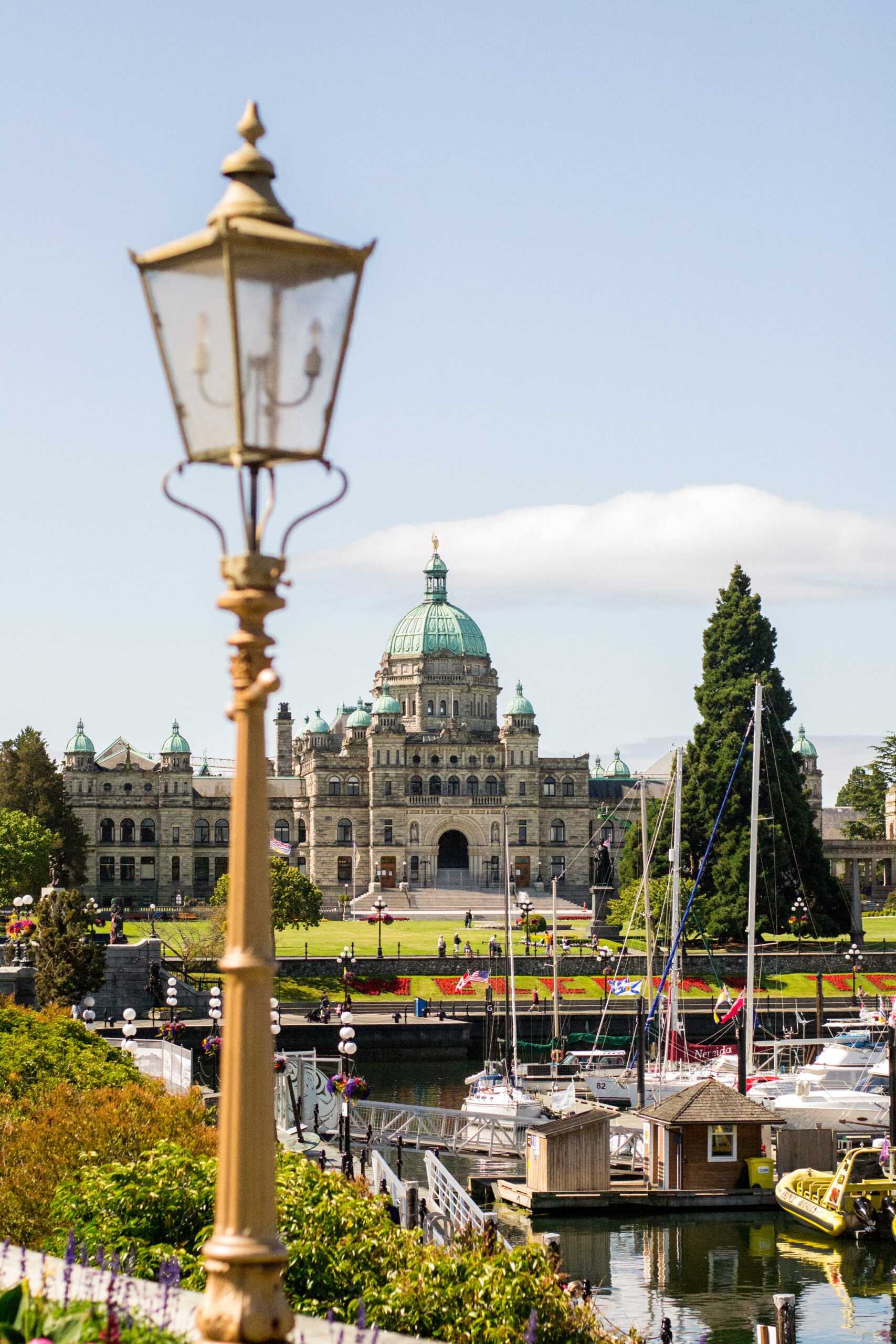 Planning to visit Victoria but not sure you want deal with the hassle bringing a car? Not to worry! British Columbia's second largest city offers plenty to see and do without climbing behind the wheel. Read on for my ideas on what to do in Victoria, BC without a car!
Victoria, BC – Walkable, Modern City with Old World Charm
There's so much to love about Victoria, BC!
With its mix of modern and historic architecture, gorgeous gardens, vibrant restaurant scene, and glorious water views almost everywhere you look, this charming city is the ideal place for a weekend getaway or as a first stop on an extensive tour of Canada.
And besides all that, Victoria is extremely walkable. With something new to see around every corner, I'd argue that the best way to experience Victoria is on foot.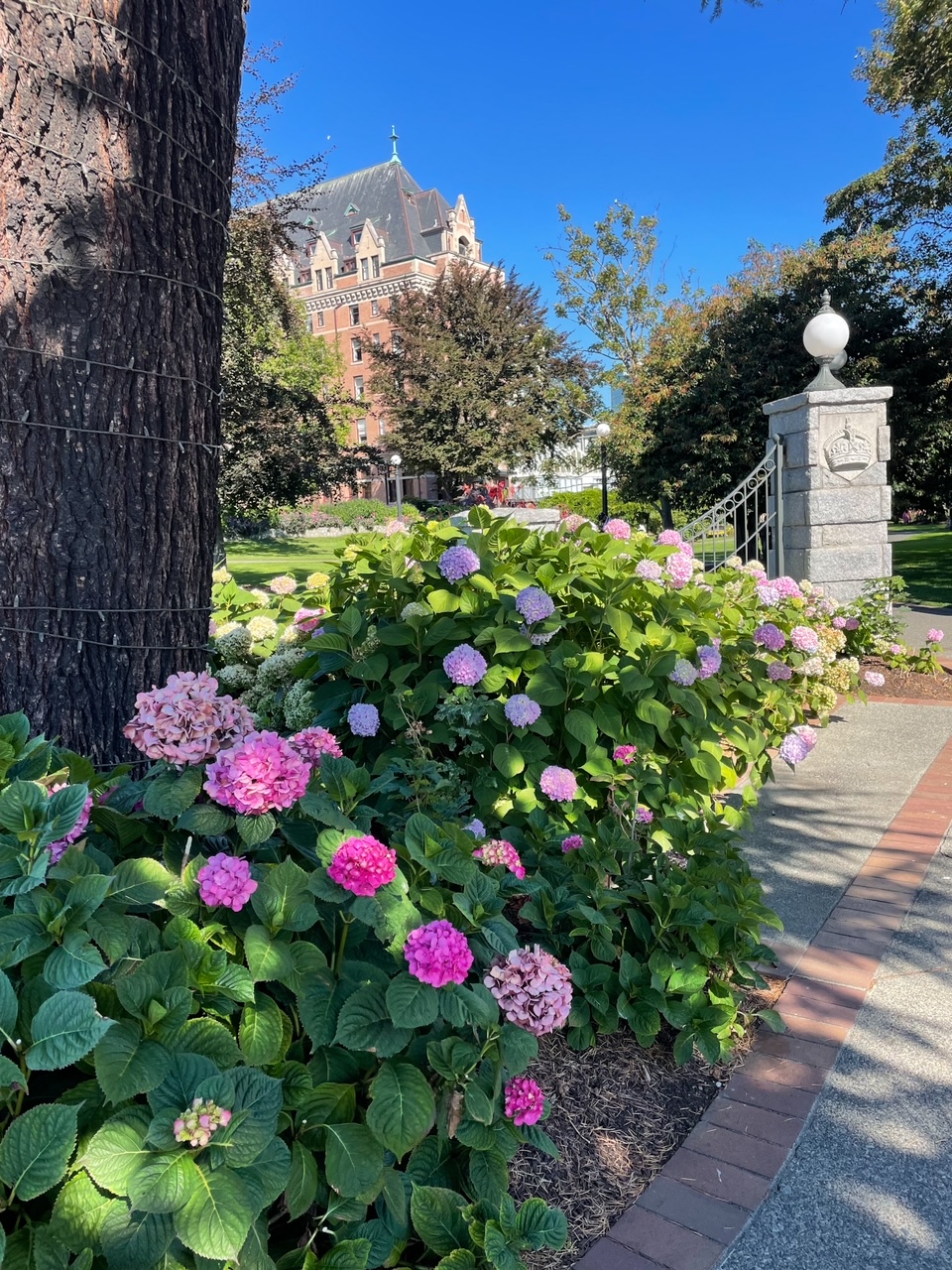 But is there Anything to Do in Victoria, BC without a Car?
Recently, my husband and I decided to take a quick vacation to Victoria. The shores of British Columbia are just a few miles from the coast of Washington state, so getting there would only require a short car trip to the dock followed by a 90-minute ferry ride.
It would definitely be the fastest, easiest trip to a foreign country we'd ever made. But we weren't sure if we should we bring a car. Leaving it home would undoubtedly reduce our expenses and stress but…What can you really do in Victoria, BC without a car?
The answer, as it turns out, is plenty!
Getting to and Around Victoria, BC without a Car
Before you get down to the important business of sightseeing in Victoria, you've got to figure out how to get there.
Flying is certainly an option. Victoria's airport offers flights and connections to many major cities in Canada and the United States. But if you're traveling from the greater Seattle area, I highly recommend taking a ferry.
The brief, relaxing journey by water offers some stunning views – if you're lucky, you might even catch sight of some whales! The Victoria Clipper sails from downtown Seattle to Victoria in under three hours. And a trip on the Black Ball Ferry from Port Angeles takes just an hour and half.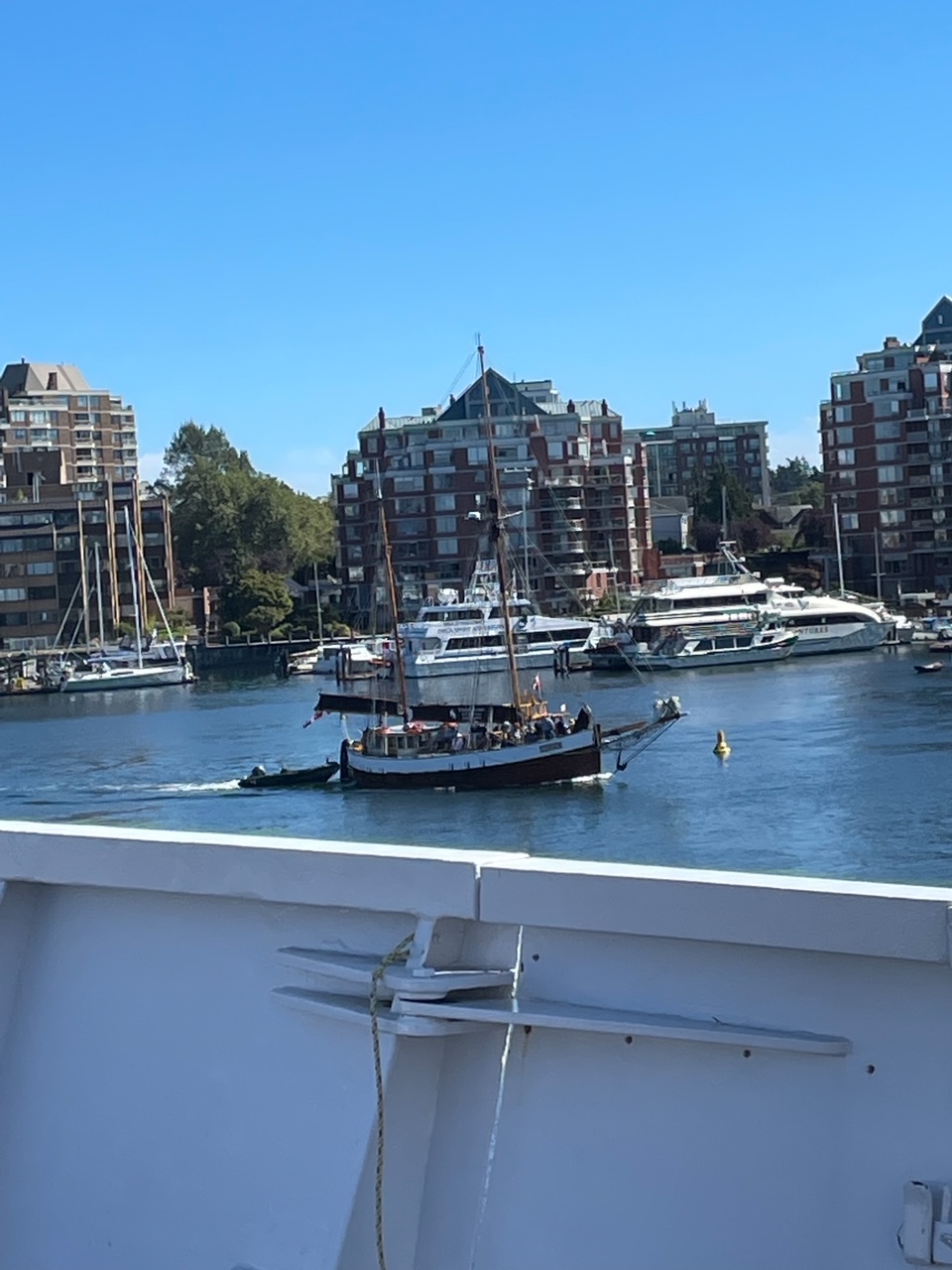 Both companies offer some excellent hotel and sightseeing packages. For example, My husband and I bought a package with ferry tickets, Butchart Garden tickets and transport, and two nights in a pleasant downtown hotel for under $600.
But one of the best things about traveling to Victoria by ferry is that it drops you off right downtown, which the perfect way to begin enjoying all there is to do in Victoria without a car.
Victoria without a Car – Musuems, History, and Culture
Victoria has a rich and fascinating history. Learning more about it is as easy as taking a walk to one of its many downtown museums. Here are a few of my favorites.
ROYAL BC MUSUEM – Conveniently located in Victoria's Inner Harbor, across the street from the famed Empress Hotel, a walk through the Royal BC Museum's fascinating exhibits and collections help you understand the stories and histories of province. Unfortunately, the 3rd floor exhibits on indigenous people were closed for refurbishment when I was there, but we enjoyed the other exhibits and look forward to a return visit.
IMAX VICTORIA – While you're visiting the Royal BC Museum, you also might want to see one of the several Imax films that are shown each day. The theater is located inside the museum. Movie tickets can be purchased along with your museum entrance.
BC PARLIAMENT – Also located at the Inner Harbor, the beautiful and historic Parliament building, home to BC's Legislative Assembly, is well worth a visit. Entry is free. You can either go on a self-guided tour or take advantage of one of several guided tours offered daily.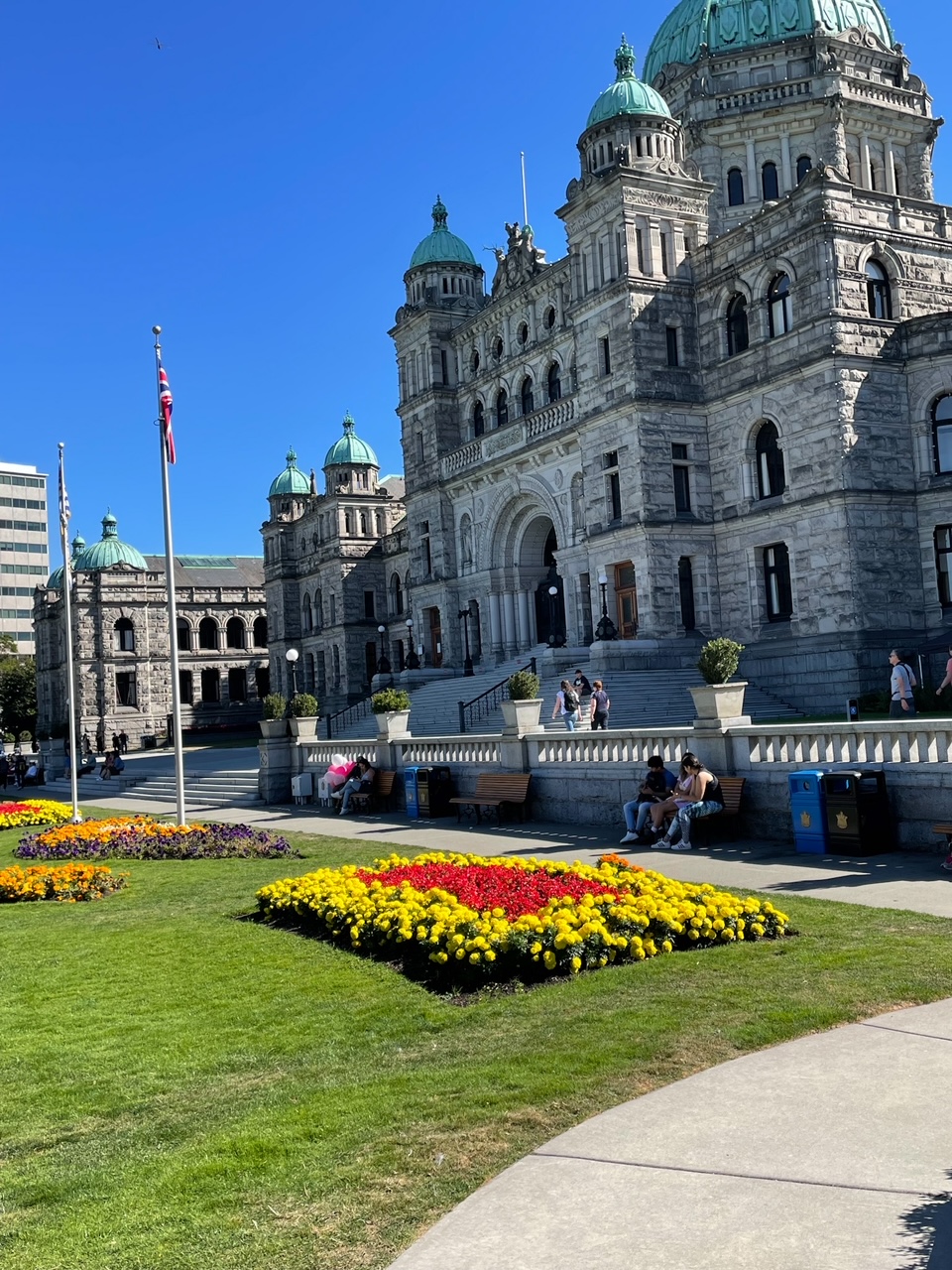 MARITIME MUSEUM – This very small but interesting museum is located downtown, just behind the Empress Hotel. In addition to rotating exhibits related to maritime topics, there is permanent collection of beautiful and detailed model steamships, which played an important role in Victoria's history.
MINIATURE WORLD – If you're traveling with kids (or even in you're not), a visit to Miniature World, located in the Empress Hotel, is a must! There you'll find 85 delightfully detailed dioramas. There's a reason it's called "the greatest little show on earth!"
CRAIGDARROCH CASTLE – The "castle" is really more of a Victorian era mansion, built by coal baron Robert Dunsmuir. However, the property has been meticulously restored and furnished. Though getting here on foot requires a twenty to thirty minute walk from downtown, it's well worth a visit. The journey will give you some great exercise and the chance to walk through some of Victoria's prettiest neighborhoods.
Taking a Walk – Gardens, Churches, Shopping, and Neighborhoods
There's no better way to get to know and appreciate all Victoria has to offer than on foot. You'll be amazed by all you can see and do, even within a one-mile radius of downtown.
THE GARDEN CITY – Boasting the most temperate climate in the country, there's a reason Victoria is often referred to as Canada's California and sometimes as "the garden city". Tucked away parks, wide boulevards, and quiet neighborhoods abound in blooms. In spring and summer, downtown Victoria is home to 1500 flowering baskets! So the simple act of taking a stroll down almost any street in Victoria will warm the heart of any garden lover and is one of the best things to do in Victoria without a car.
CHURCHES – Victoria is home to many glorious churches and cathedrals. The approximately one hour walking tour from GPSMyCity will take you past seven of Victoria's most beautiful and historic houses of worship.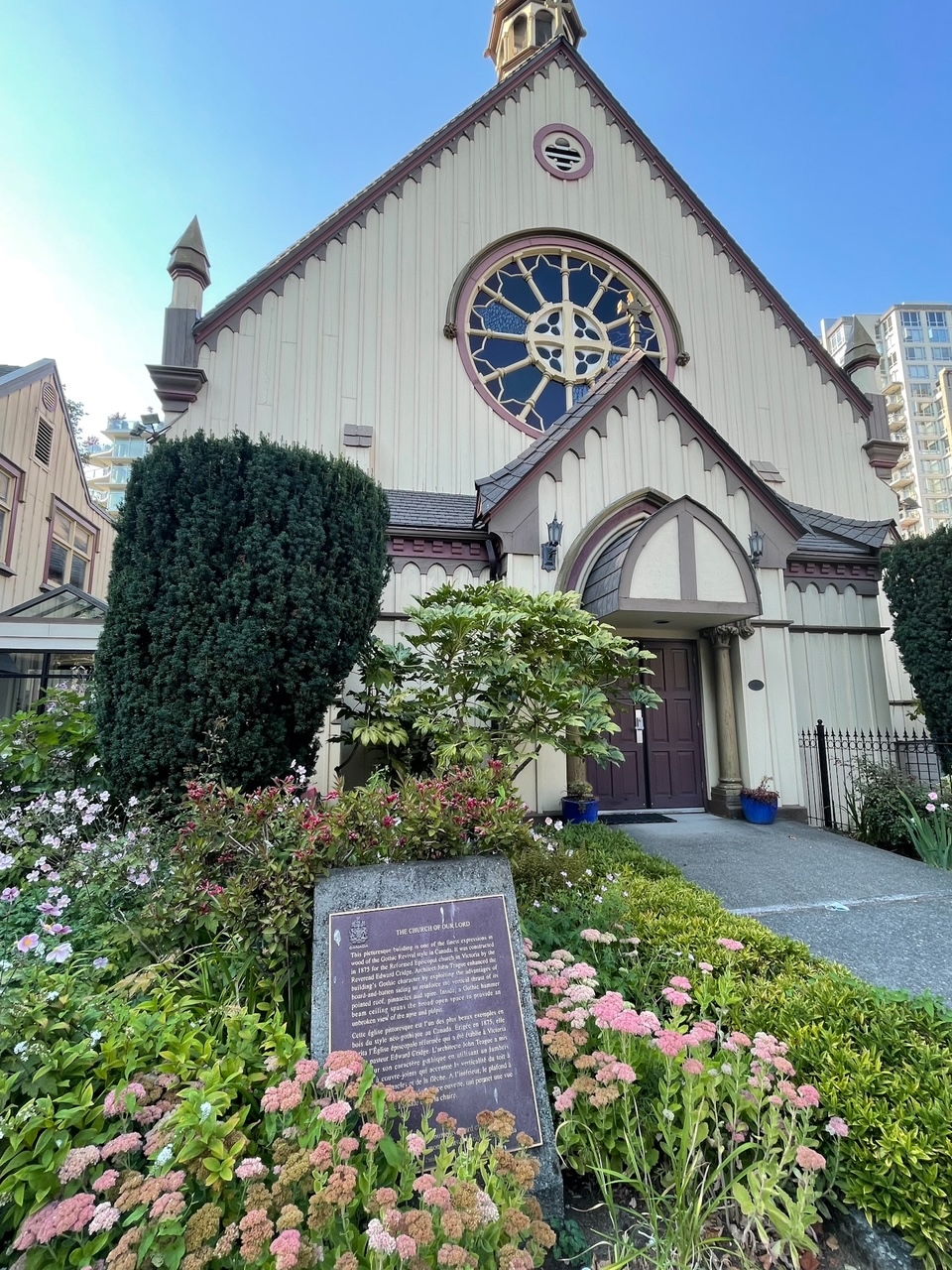 SHOPPING ON GOVERNMENT STREET – If you're visiting Victoria, you're going to need to bring home some souvenirs. A stroll down Government Street is a good place to find them. Many of the shops are filled with kitsch but you'll find some real gems among the tourist traps including Murchie's for tea and accessories, plus a restoring cuppa, Black Goat Cashmere for pricey but absolutely divine knitwear, Roger's Chocolates for sweet treats and historic atmosphere, and Out of Ireland for a huge variety of Irish imports (my husband bought a beautiful wool sweater here). Not surprisingly, my favorite was Munro's Books. Sadly, they weren't carrying any of my titles but otherwise their collection was very complete and the historic, high-ceiled building is a veritable cathedral of books.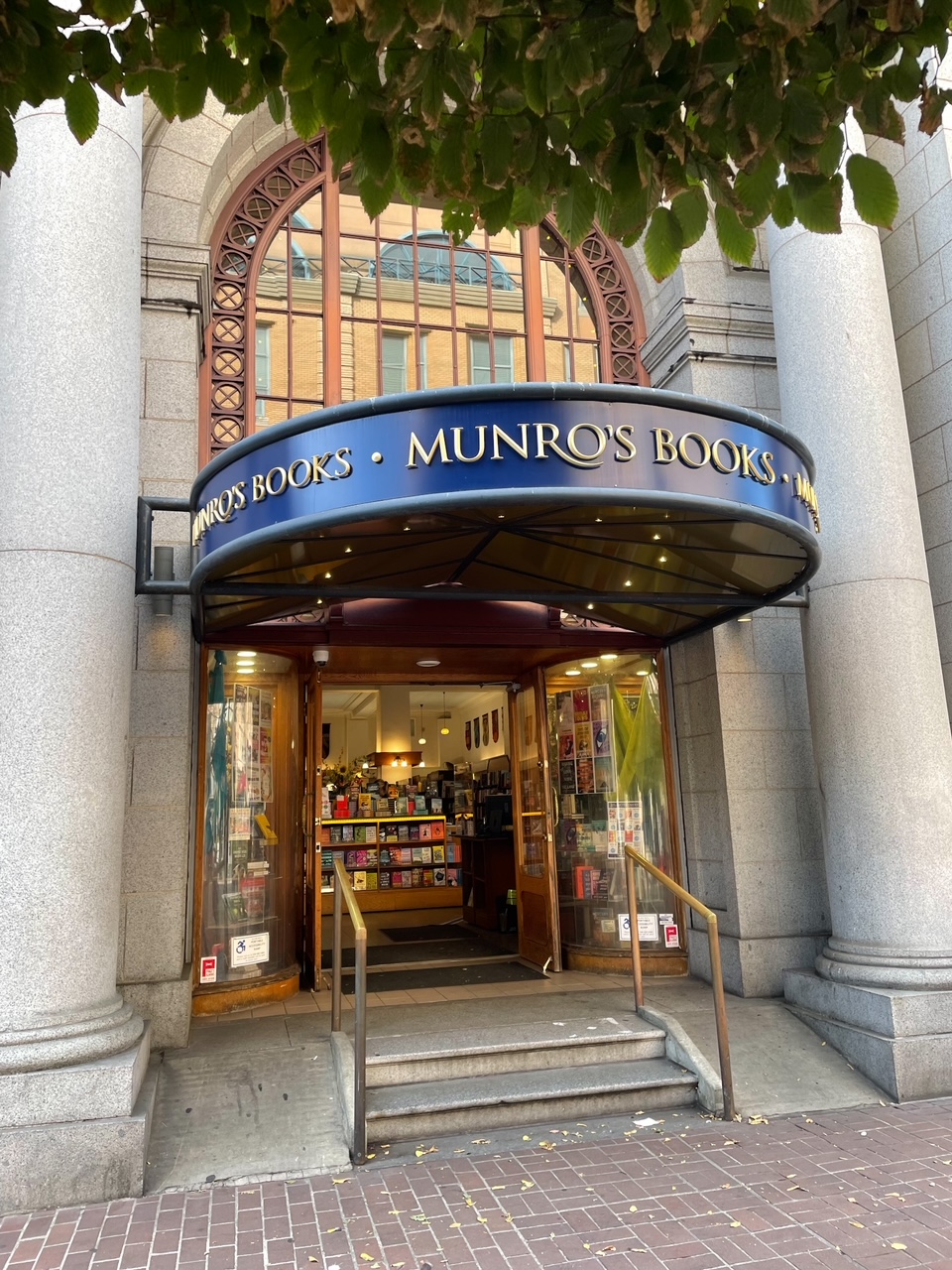 CHINA TOWN – Continuing a bit further up Government Street will bring you to Victoria's historic China Town, the oldest in Canada. This small area, just a couple of blocks, is home to several top notch restaurants and shops selling unusual fruits, vegetables, spices, and foodstuffs essential to Asian cooking. While you're there, be sure to visit Fan Tan Alley, a narrow and appropriately exotic corridor that makes you feel like you're stepping back in time. Inside, you'll find a variety of wonderful little shops, as well as the excellent Chinese Canadian Museum, highlighting the history, experience, and contributions of Chinese Canadians.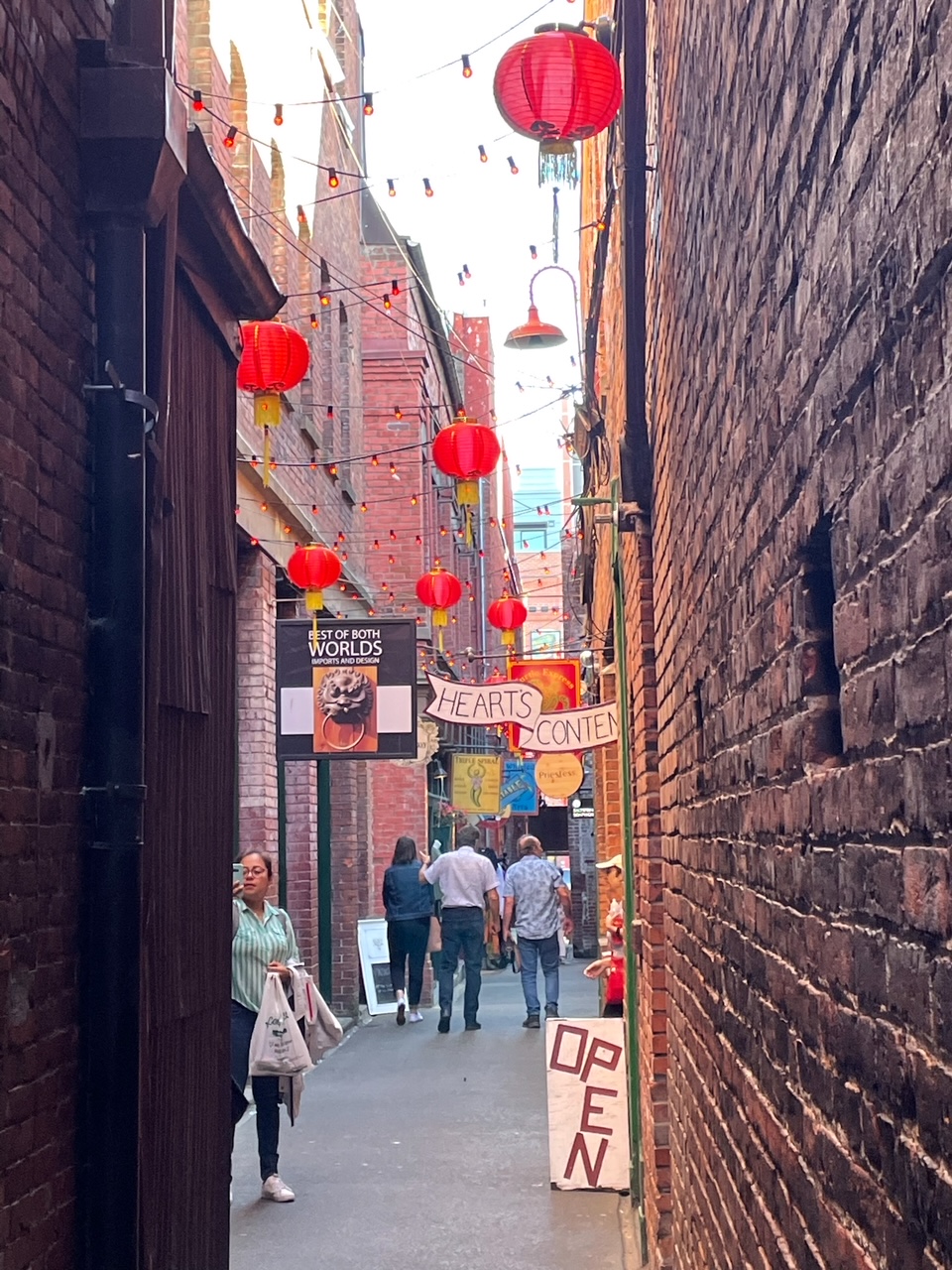 What to Do in Victoria without a Car?
There is so much you can see and do in Victoria without a car. But a couple of Victoria's most popular attractions are too far from the downtown area to visit on foot. However that's no problem because it's easy to hop on one of the many tour busses you can board in front of the iconic Empress Hotel.
For a fee, you can find express transportation to Victoria's must-see attraction, Butchart Gardens, or purchase hop-on, hop-off tickets on double-decker busses that will let you see Victoria at your own pace.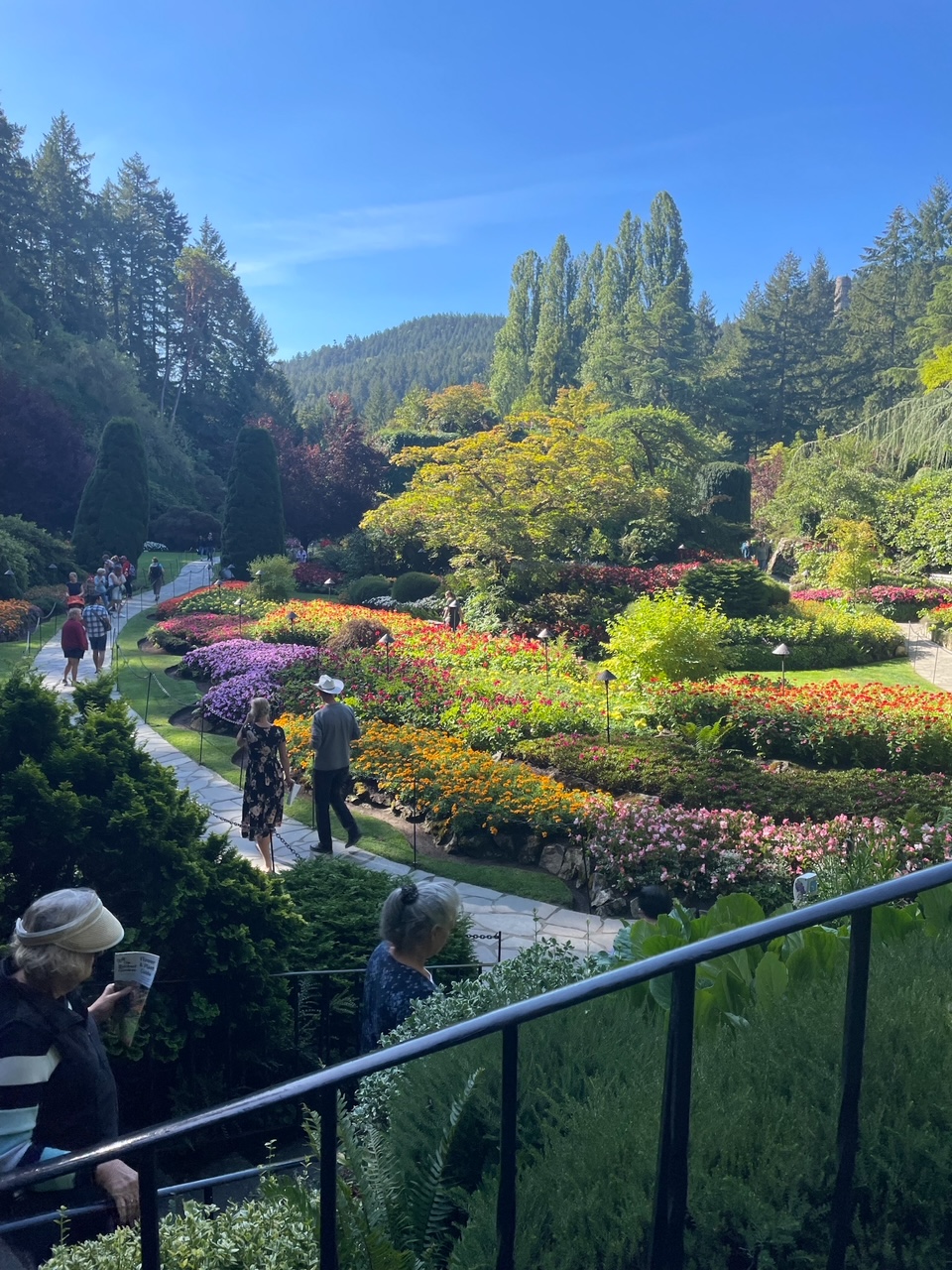 Boat travel and tours offer another great way to see the sights in Victoria. At the harbor front, just across the street from the Empress Hotel, you can hop a ride on a Victoria Harbor Ferry boat. This flotilla of adorable mini-ferries offer water taxi as well as tour service to a variety of Victoria's waterside attractions. For those who enjoy a pint, they even offer a pub tour.
The more ecologically-minded might prefer to search for whales. A number of companies offer dolphin and whale watching tours in season. This article from Trip Advisor lists some of the most recommended.
Tea at the Empress – The Perfect End to a Perfect Victoria Vacation
As you've probably guessed by now, the Fairmont Empress Hotel is the hub of downtown Victoria. Sited with a commanding view of the harbor, this elegant, expansive, historic hotel continues to play an important role in Victoria's life and culture.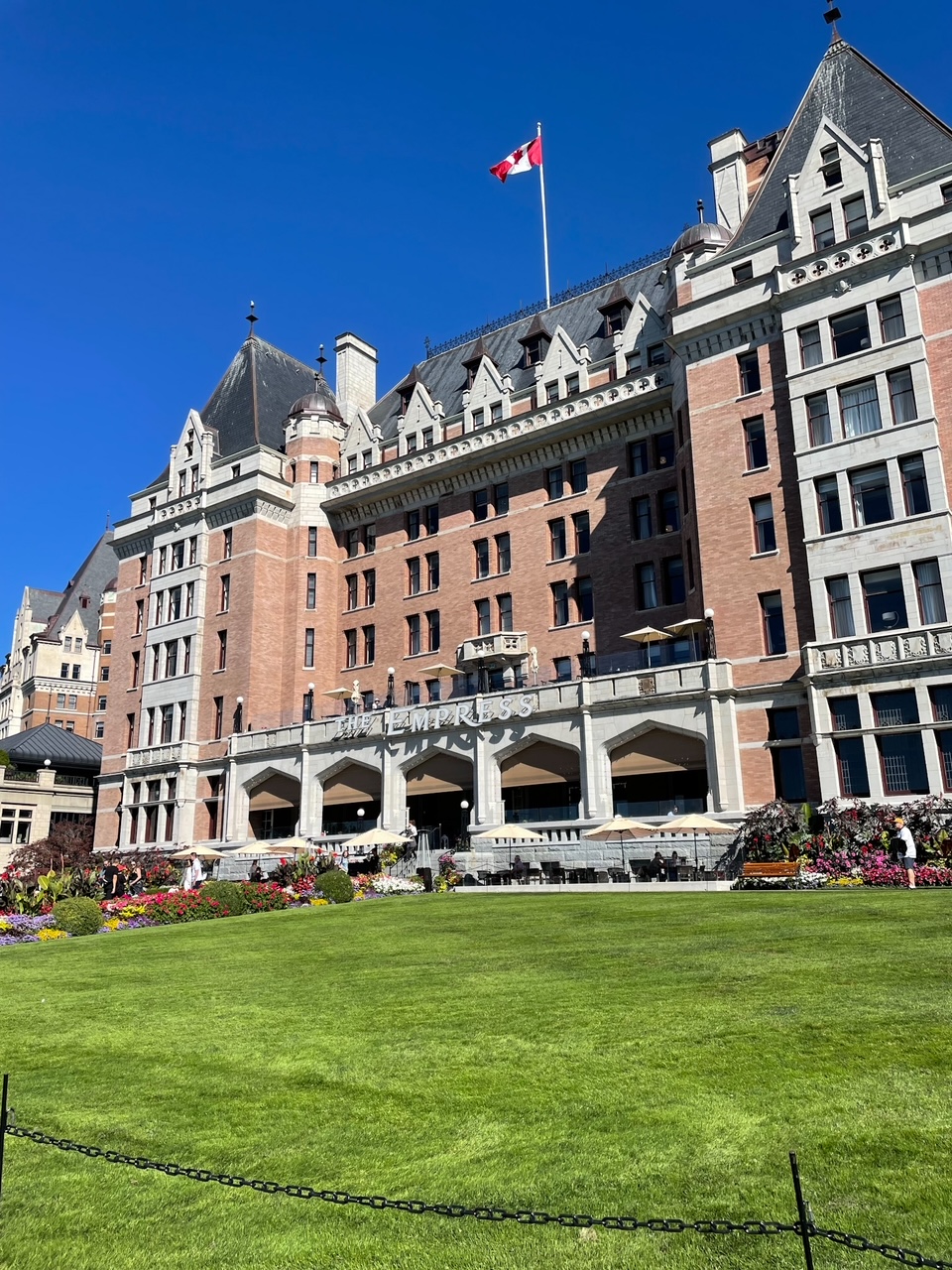 After a recent 60 million dollar renovation, Victoria's grand old lady is grander and more beautiful than ever. During our visit, my husband and I enjoyed a daily cocktail hour gorgeously refurbished Q Bar. The artwork alone was worth it but we also enjoyed delicious libations, fabulous service, and incomparable views of the harbor.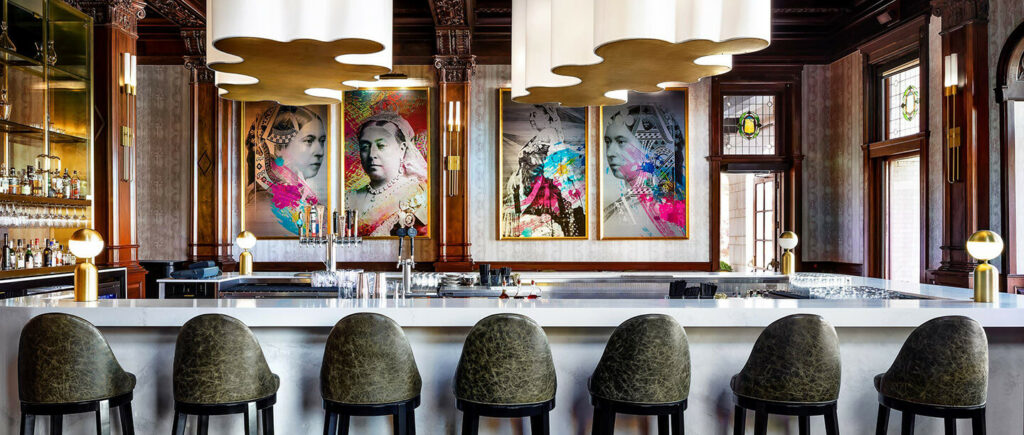 But, of course, the most popular, must-do attraction at the Fairmont Empress is the partaking of afternoon high tea with pots of fragrant tea served with a glorious tiered tray of scones, finger sandwiches, and patisserie. For my husband and I, it was the perfect way to end our short but busy visit to beautiful Victoria, BC.