This post may contain affiliate links. Full disclosure policy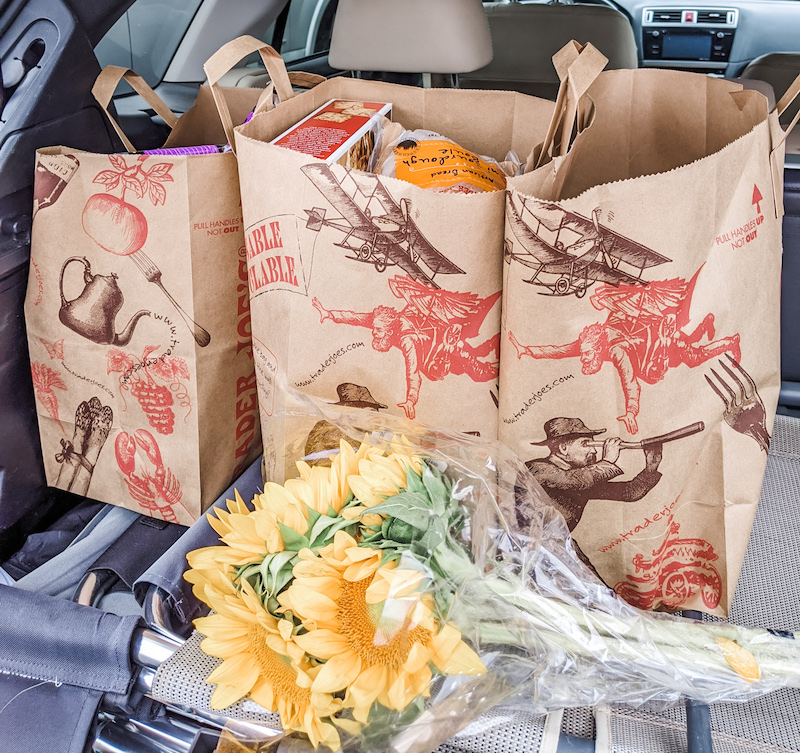 With the holidays fast approaching, I'm spending even more time at my favorite food store. Read on to find out my 20 Trader Joe's winter favorites – including plenty of year-round goodies!
Oh, Trader Joe's! How I love your bell-clanging, Hawaiian-shirt wearing clerks. Your ever-changing selection of foodstuffs. And especially your quality and prices!
One of the upsides of moving across the country was discovering that my new house was just thirty minutes from a Trader Joe's. Now you can find me there nearly every week, picking up good buys on everything from fresh produce and to freezer staples and everything in between.
It seems like I discover a delicious and well-priced new tidbit on every trip. But there are certain items that I buy over and over again, every time I stop into my local Trader Joe's.
Here are my 20 Trader Joe's winter favorites, some seasonal and some available year-round. Everything on the list is a product I highly recommend!
Holiday Must-Haves
With Thanksgiving only weeks away, my Trader Joe's winter favorites are items that help make the holidays happy and stress-free.
1.
Stuffing Mix
Trader Joe's boxed stuffing mix is delicious and easy to use. You can prepare according to the package directions or jazz it up with additional ingredients. They've also got regular and cornbread varieties. Like so many other people, we're having a small-scale Thanksgiving. I love that I can use only what I need and save the rest for later.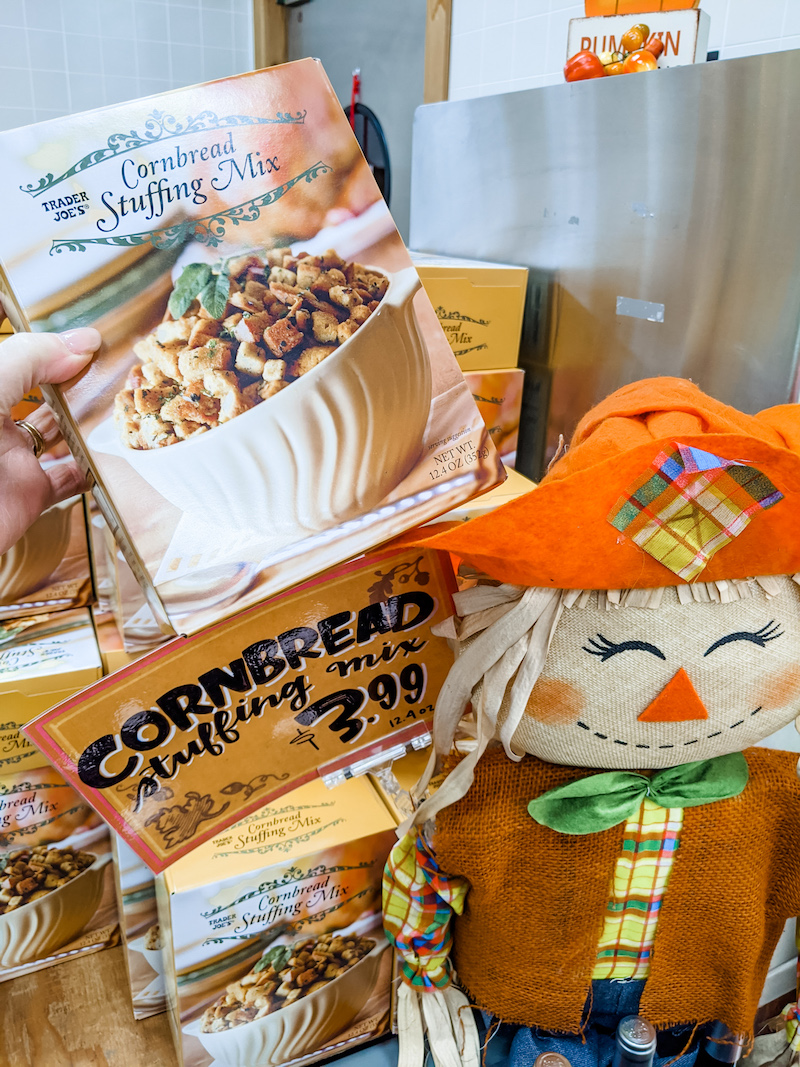 2.
Turkey Stock
We're only cooking turkey breast for Thanksgiving dinner. But I still want to make turkey soup later – it's tradition! So, I was excited to see that Trader Joe's had turkey stock on hand. And since we love turkey, turkey soup, and turkey leftover recipes at any time of year, I "stocked" up.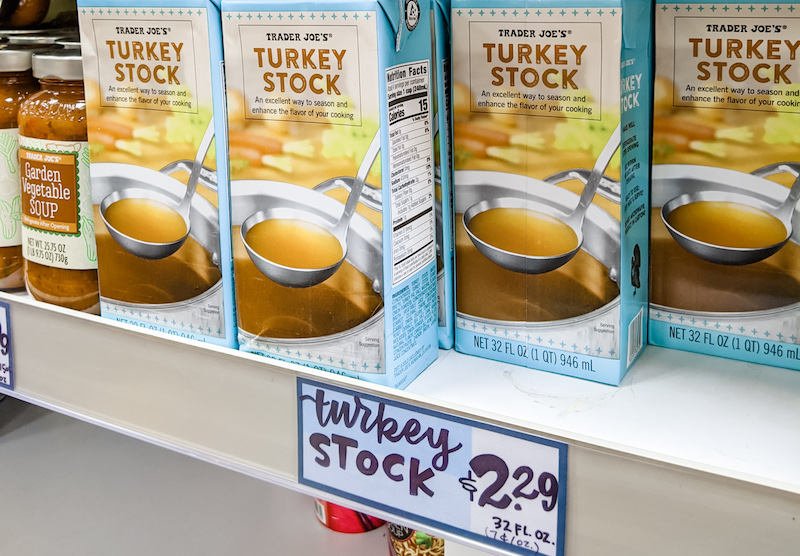 3.
Turkey Gravy
Usually, I make my own gravy during the holidays. That'll be tricky if I'm not cooking a big bird, but this pre-made turkey gravy solved the problem. Hooray! Thanksgiving is saved!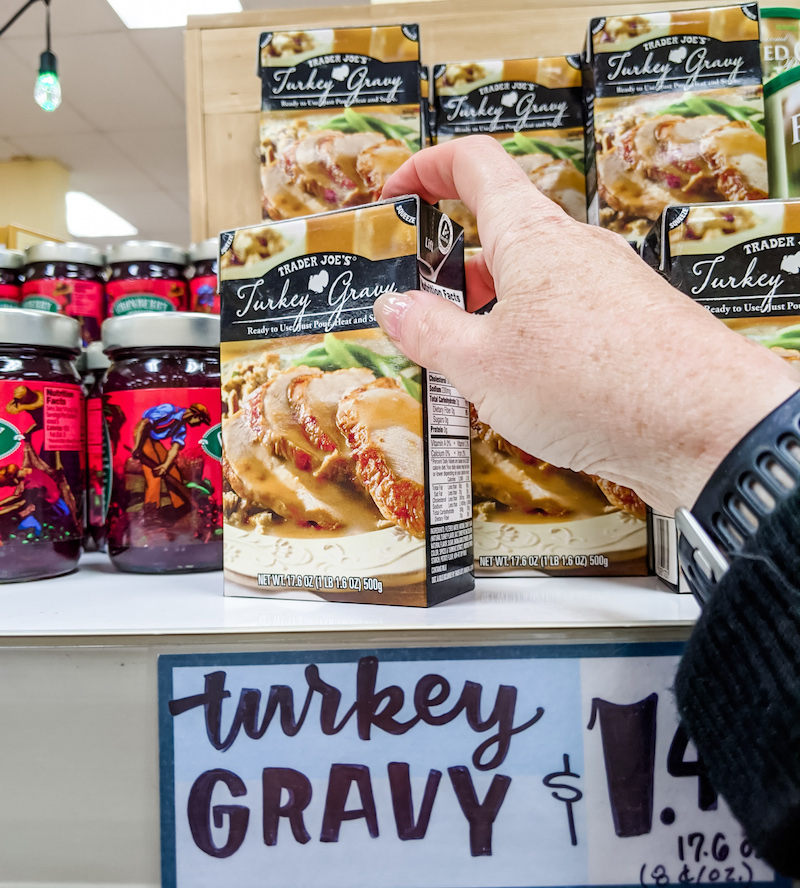 Produce Aisle Favorites
There's almost nothing in the Trader Joe's produce section that I don't love. The selection is varied, really fresh, and well-priced. There are also some items won't necessarily find in most supermarkets. Here are a couple of my favorites.
4.
Fresh Basil
Fresh basil is delicious and has so many uses. I use basil for salads and dressings, in stir fry and marinades, as a garnish, and, of course, to make pesto. You can buy a huge amount of gorgeous fresh basil for under three dollars at Trader Joe's. It's a real bargain!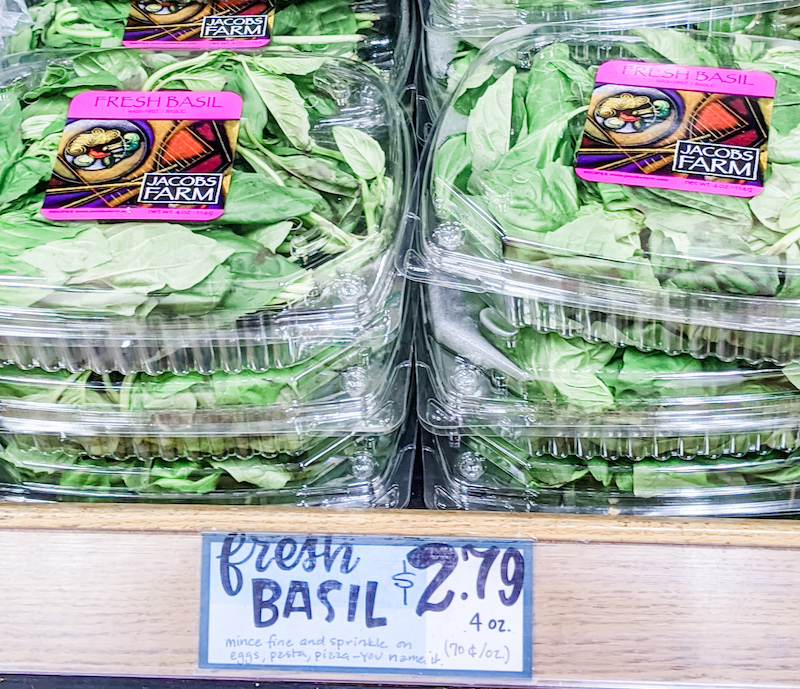 5.
Sweet Mini Peppers
These little mini peppers are another good buy. I like to chop them for stir fry or salads, slice them in half and stuff them or appetizers, or just munch on them raw. So good! And so healthy!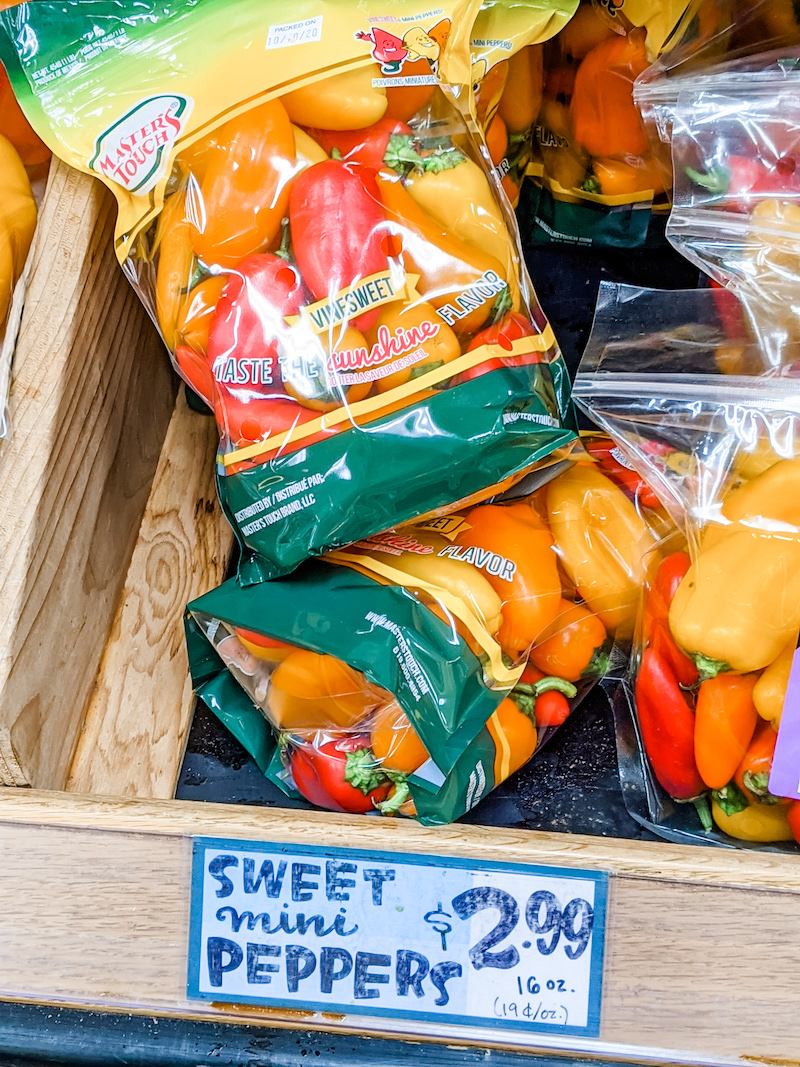 Pantry, Fridge, and Freezer Staples
6.
Mini Sourdough Boule
These mini sourdough boules are perfectly sized for a small family. They're a wonderful dinner bread and for making French toast. And as the name boule implies, they also make wonderful bread bowls to serve soup or hold dip on a tray of crudites.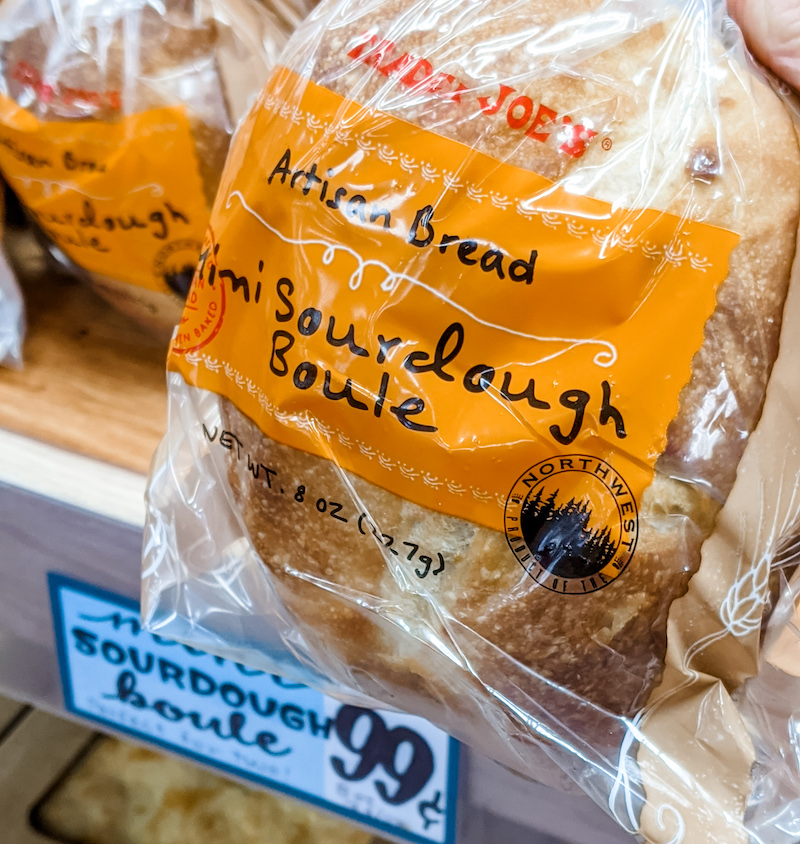 7.
Everything Crackers
These lovely little crackers with the same kinds of spices, herbs, and seeds you'll find on an "everything" bagel are a real favorite at our house. You'll always find a couple of boxes in my pantry.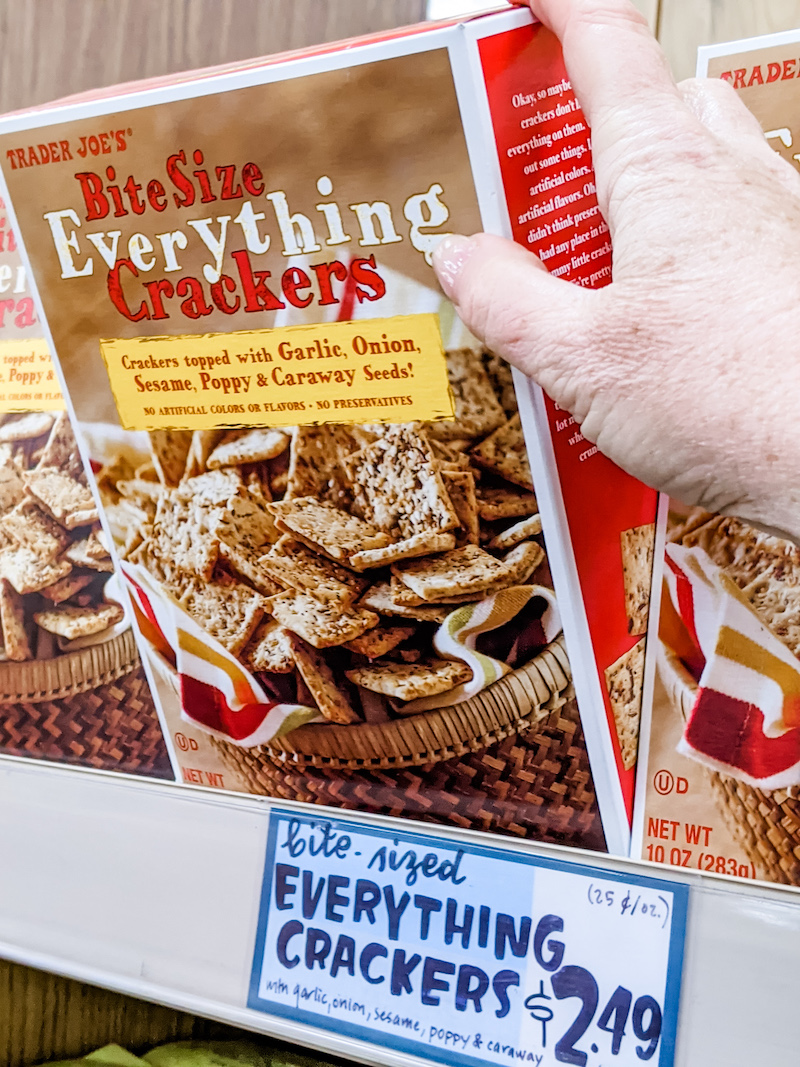 8.
Bite-sized Maple and Brown Sugar Shredded Wheat
This delicious cereal is made from healthy whole grain wheat. A touch of brown sugar and maple syrup makes them just sweet enough and really tasty.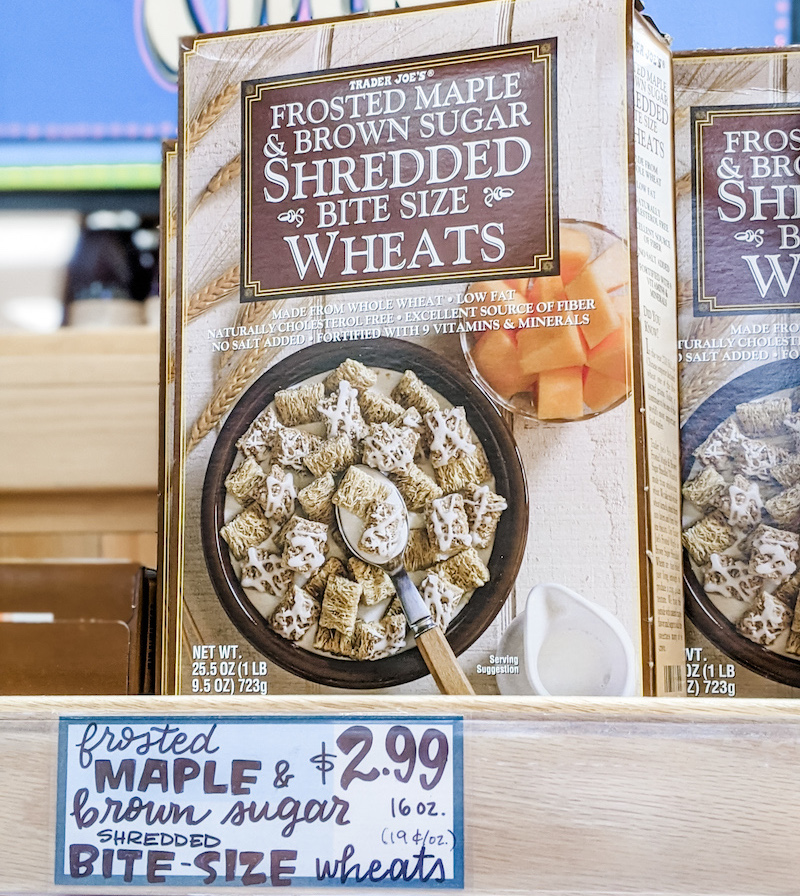 9.
Non-fat Greek Yogurt
Non-fat Greek yogurt is something I use almost every day because it's high in protein with zero fat, but also has a creamy texture. Fruit and yogurt breakfast parfaits are on our breakfast menu several times a week. I also use it in sauces, baking, and in place of sour cream.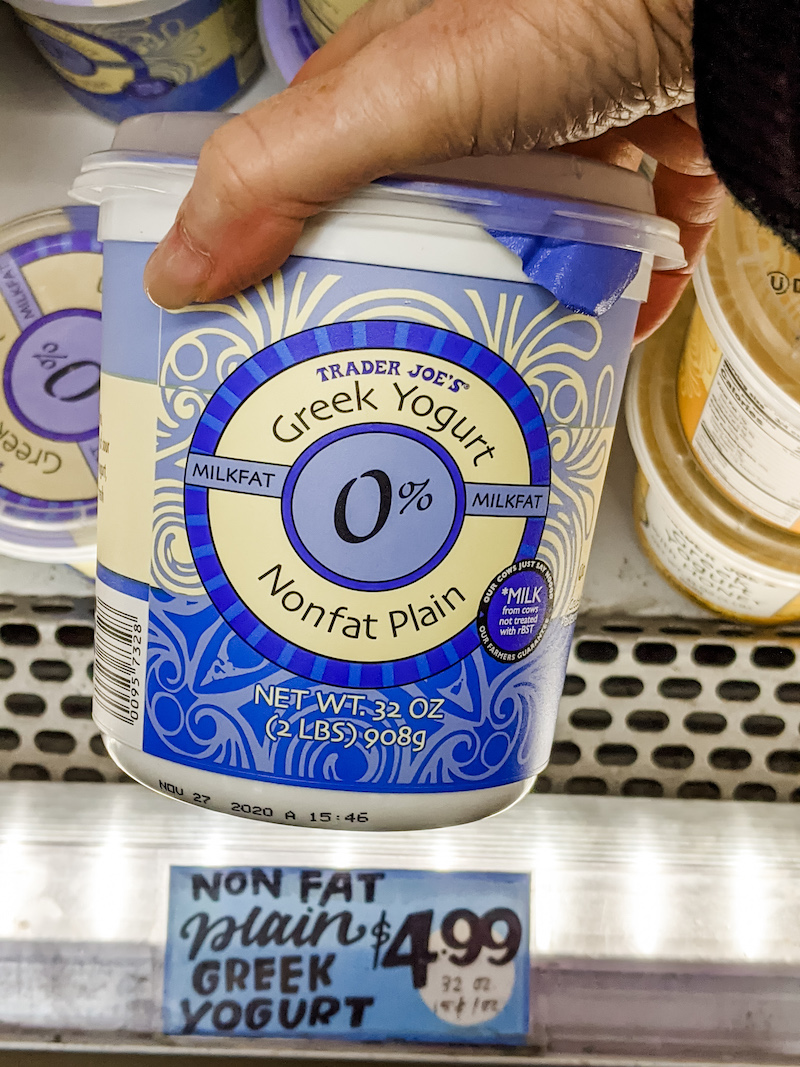 10.
Artichoke and Spinach Dip
I always keep a couple of boxes of this dip in the freezer. Four and a half minutes in the microwave and you've got a great last-minute snack for family or unexpected guests.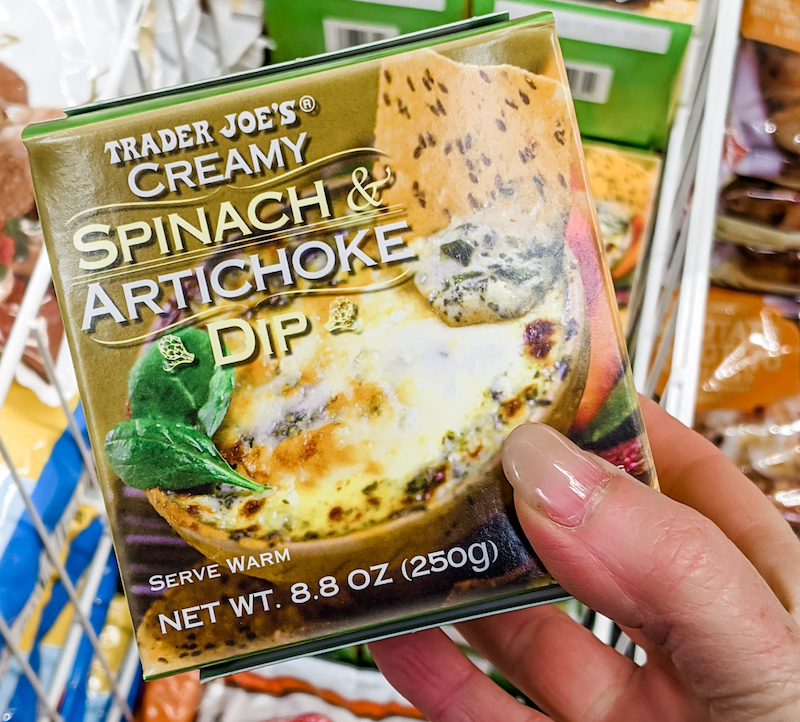 Dinner is Served – Fast
I love to cook. But being a working woman means I don't always have time to make complicated meals from scratch. When time is short, these are my favorite Trader Joe's products to get a good dinner on the table – fast.
11.
Pesto Genovese Chicken Breasts
Trader Joe's has a nice selection of marinated meat and poultry that freeze well. These pesto chicken breasts are our favorites.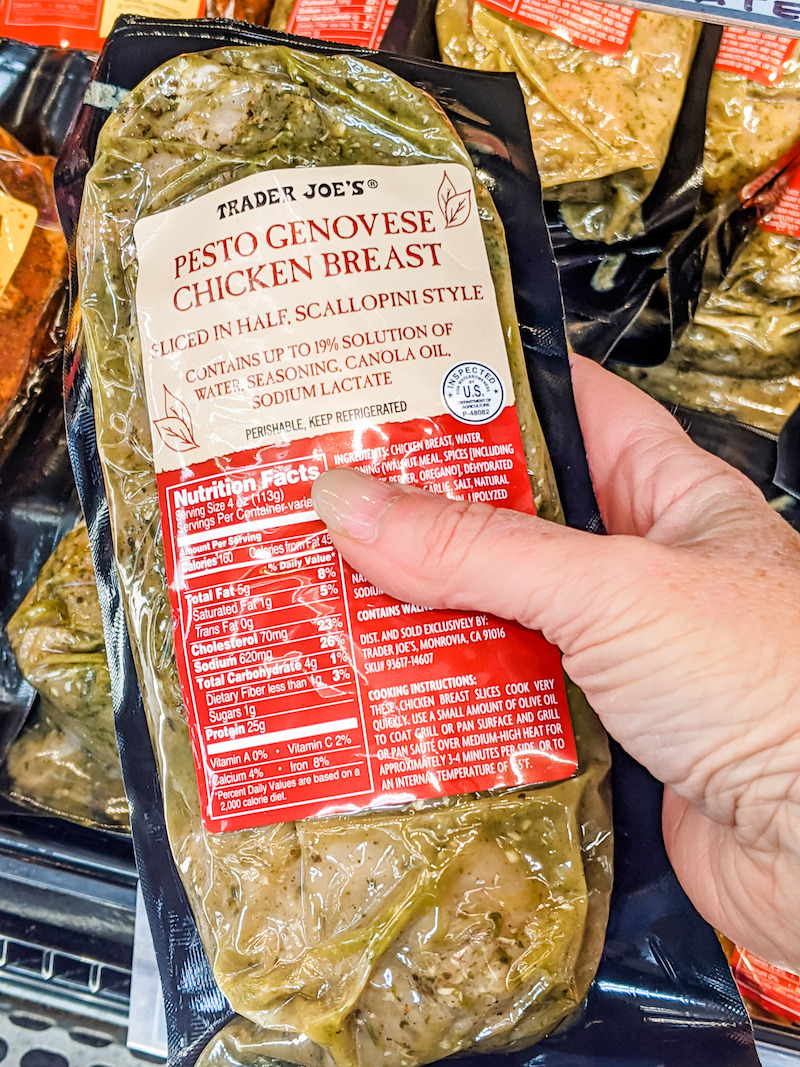 12.
Fresh Ravioli and Pasta
I honestly think that Trader Joe's has the best fresh pasta and ravioli you can buy. The texture is delicate and the fillings are fabulous. They'll keep quite a while in the refrigerator, so they're great for a last-minute meal when the wheels come off the bus of your day.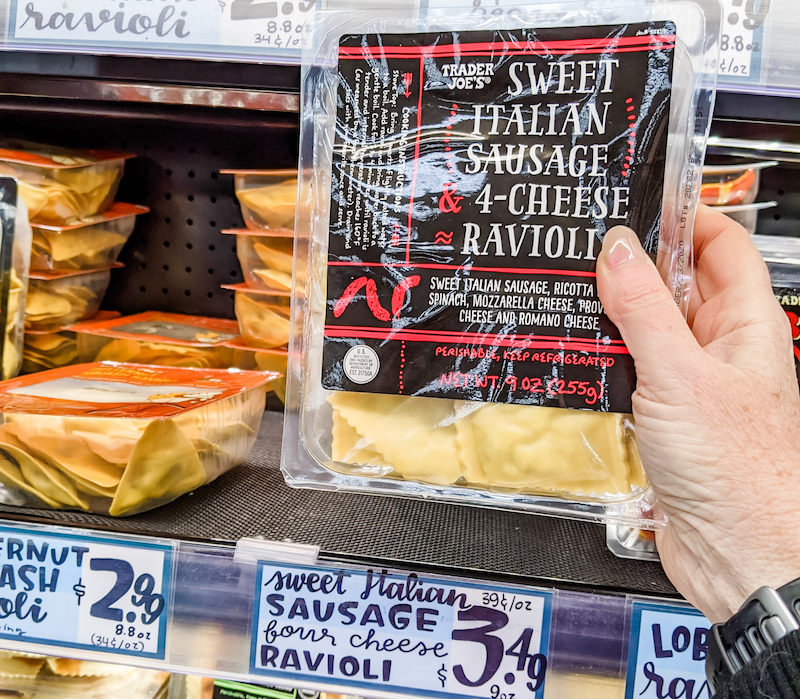 13.
Pizza Dough
Making pizza at home is fun and such a nice treat. Having ready to go pizza dough means you can enjoy homemade pizza quickly, almost any time.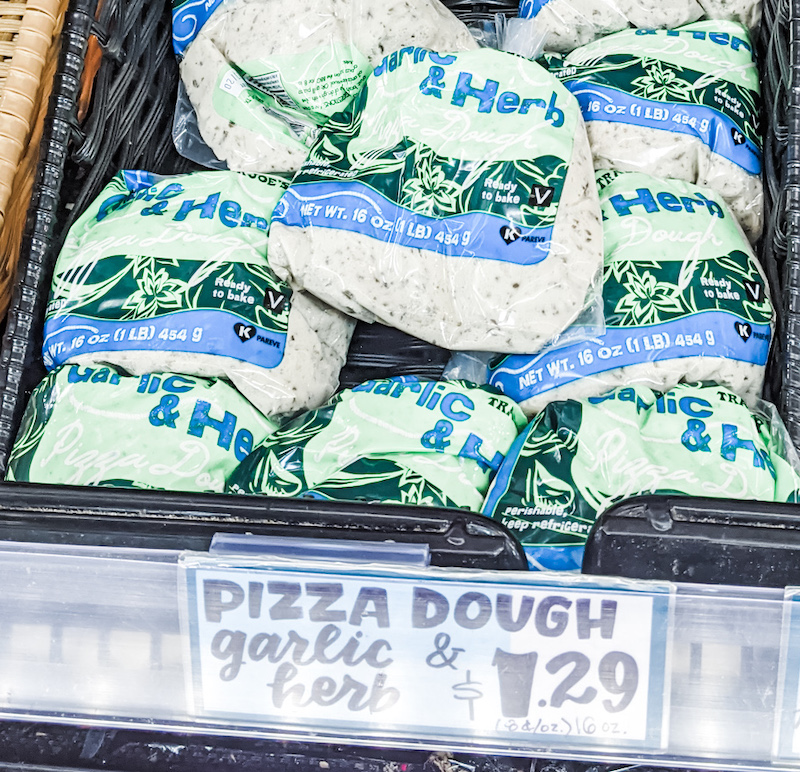 Treat Yourself
Trader Joe's offers a variety of sweet treats and relatively inexpensive indulgences. Around the holidays, I like to buy candles, cosmetics, and creams as gifts for myself and others. And here are some treats I enjoy all year round.
14.
Flowers
Fresh flowers are one of my favorite small luxuries. There's no better way to brighten a room. Trader Joe's has beautiful fresh flowers in stock all year, at incredibly affordable prices.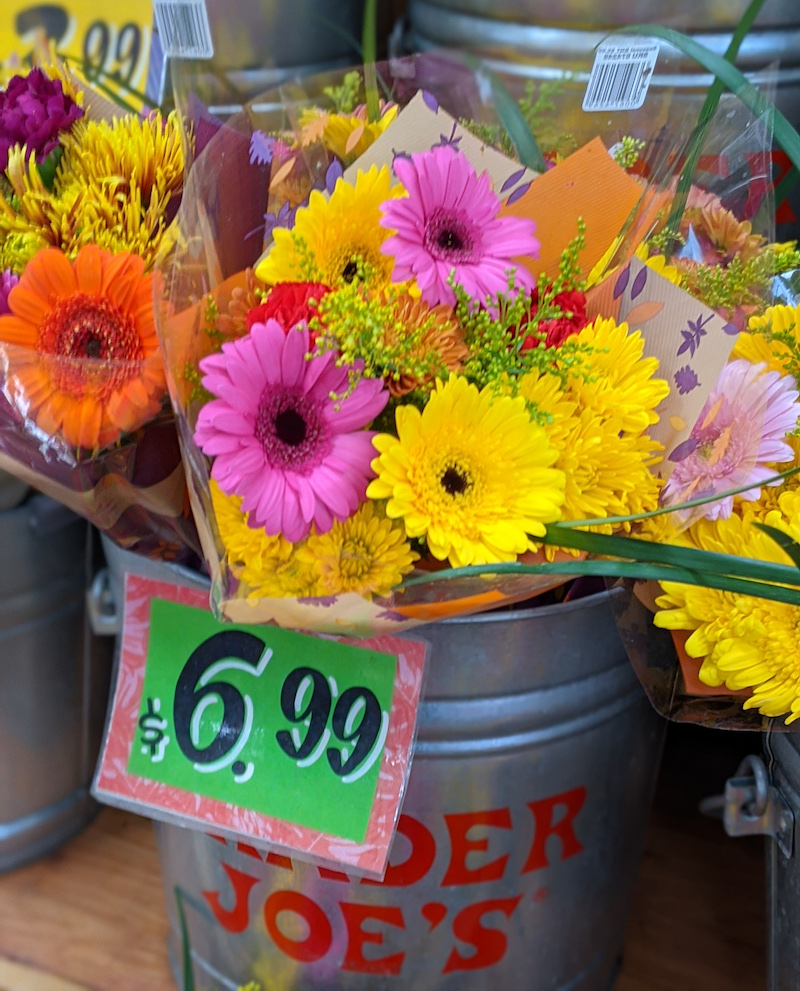 15.
Dark Chocolate Peanut Butter Cups
You're either going to love me or hate me for introducing you to these decadent dark chocolate peanut butter cups. They're irresistibly good. If you're worried about overindulging, skip the large plastic buckets and buy a little mini-pack at the checkout counter for just 99 cents.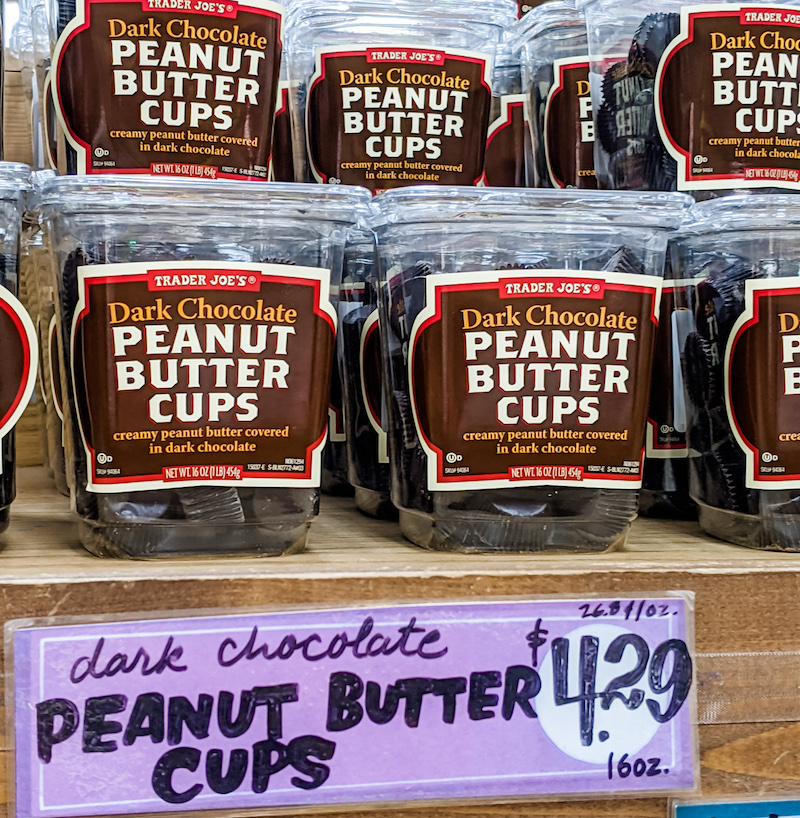 16.
Mini Mint Ice Cream Sandwiches
These adorable miniature chocolate chip mint ice cream sandwiches are perfect when you need just a little something to tame your sweet tooth.
17.
Almond Butter Thins
A cup of hot tea and a couple of these crisp, delicate, delectable little almost cookies are a wonderful treat on a busy day.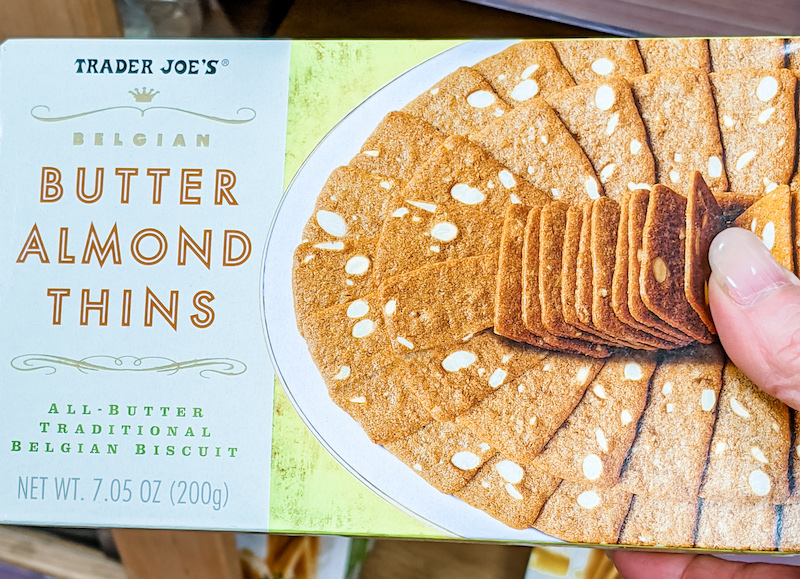 EVERYTHING ELSE
18.
Spices
Trader Joe's doesn't stock a huge variety of spices. But those they do have are of good quality and a great value.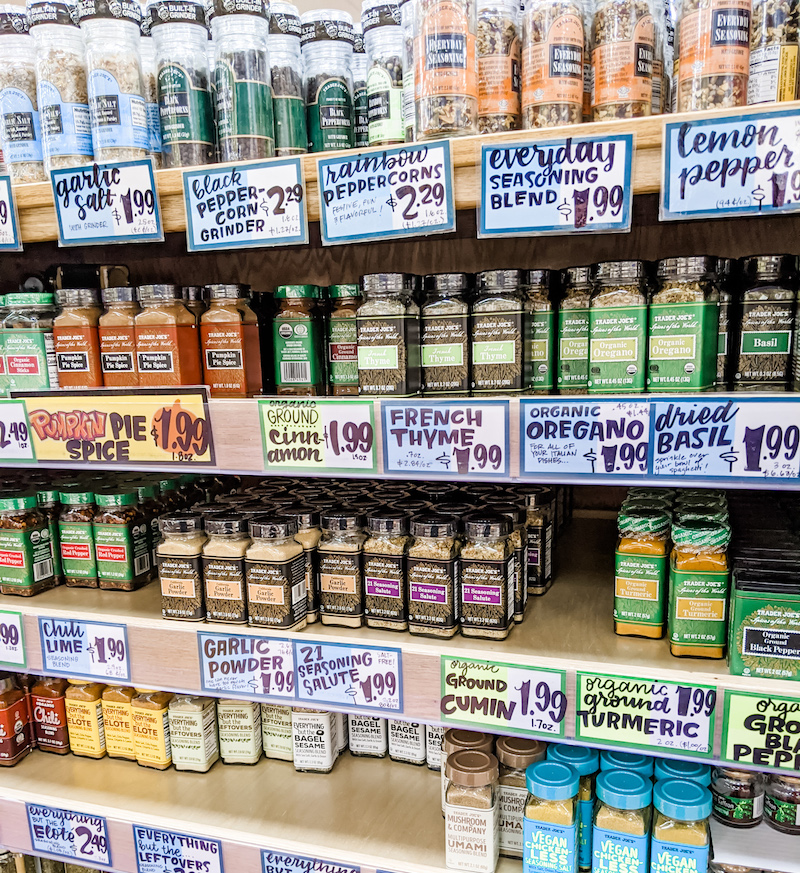 19.
Green Goddess Dressing
I normally prefer to make my salad dressing from scratch. Trader Joe's Green Goddess dressing is the exception to my rule. It tastes as good as homemade, right from the bottle.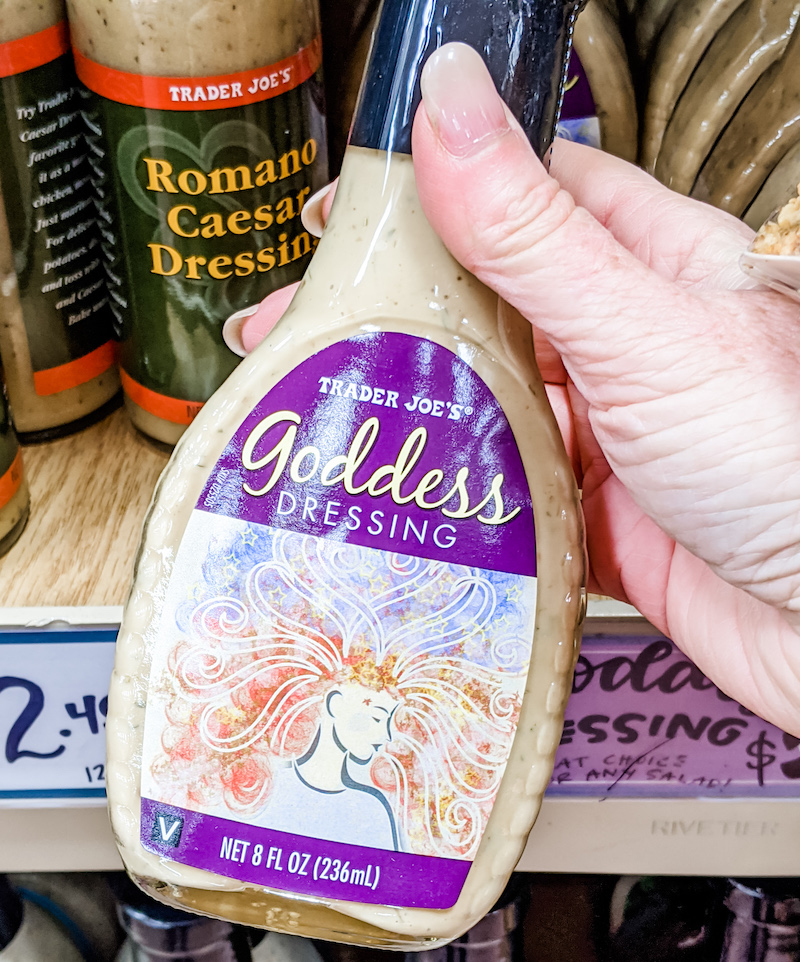 20.
Three Buck Chuck
Inexpensive Charles Shaw brand wines – originally known as "two buck Chuck" – is one of the items that put Trader Joe's on the map. Two buck Chuck now costs almost three bucks, but it's still a great deal. While you could drink it in theory, I prefer to use it as a cooking wine. The cabernet is wonderful in beef bourguignon.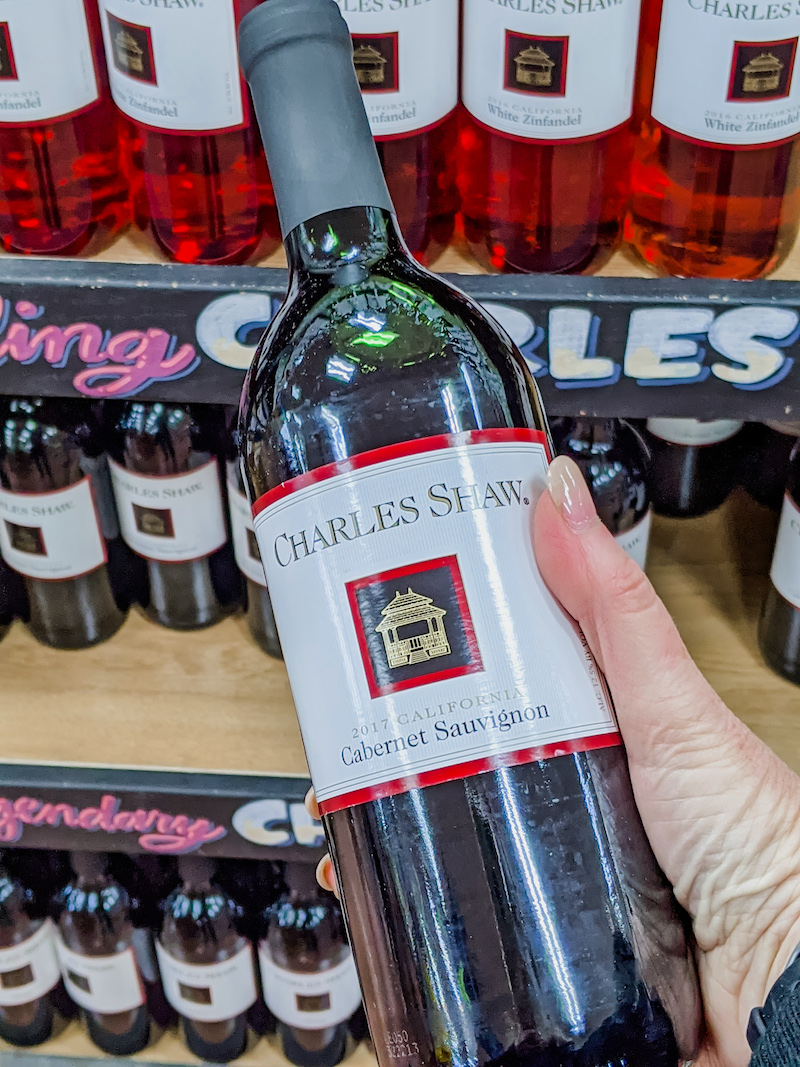 Trader Joe's has so many great products that narrowing this list down to 20 of my favorites was no easy task. If you have a moment, drop me an email with a few of yours. I'm always looking to add to my list!