This post may contain affiliate links. Full disclosure policy
THIS POST MAY CONTAIN REFERRAL LINKS. IF YOU CLICK THROUGH AND TAKE ACTION, I MAY BE COMPENSATED, AT NO ADDITIONAL COST TO YOU.
This blog isn't about convincing you that you need to try pesto. It's phenomenal and that's all I'll say about that. But buying it can really be so expensive! Probably because it's the food of gods. That's why I make my own! And you can too.
Let's get down to it.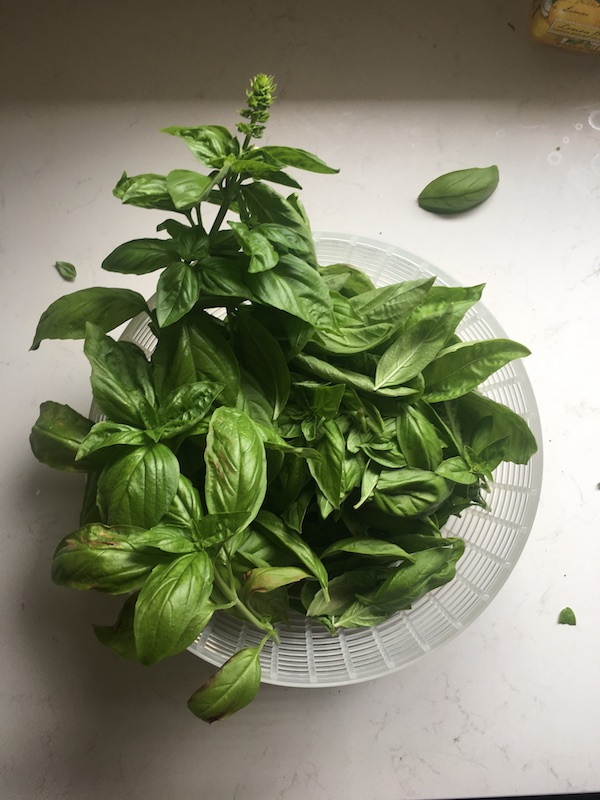 Pesto is green, so it's obviously good for you, right? Well, yes, it is. Probably healthier before you add the high-calorie oil, nuts and cheese and pour it over pasta. But still, it's fresh and perfect for end of summer cooking.
Plus, it packs a range of health benefits; basil is good for digestion, has anti-infllamary properties and fights free radicals. But let's be honest here. I would probably eat it even if it wasn't so good for me.
Bursting with summer flavor and herby goodness, this vibrant sauce complements a range of cuisines and dishes.
But really, what to do with all that basil in your garden? Caprese salad, with tomatoes and buffalo mozzarella is always a good option. So is dramatically sprinkling basil chiffonade all over everything you cook. Trust me, you look like a very fancy chef if you do this. Even if its a frozen pizza.
Even if you are not the greatest gardener, there is no reason to not grow basil. It can grow on your window sill inside your kitchen even. Growing fresh herbs is one of the best things you can do to up your game in the kitchen! You can do this!
Ingredients

4 cups fresh basil leaves, washed and dried on paper towels (don't scrunch them!)
1/2 cup toasted walnuts (I do this in a large skillet on my stovetop but just pay attention! The smell of burning nuts seems to linger!)
5 large cloves garlic
1 cup extra-virgin olive oil
1 cup parmigiano Reggiano cheese, cubed or shredded
Juice of half a lemon (optional)
Pinch of freshly ground black pepper
Note: A few snips of earthy carrot tops, fresh spinach for color, kale for health, and parsley and mint all bring fun undertones of flavor! You can't go wrong.
Preparation
Place basil leaves, toasted walnuts and garlic cloves in your food processor and process until very finely minced.
With the machine running slowly dribble in the oil and process until smooth, emulsified, and velvety.
Add cheese, lemon juice, and black pepper and process just long enough to combine. Don't overdo it. Stores in refrigerator for a week if covered.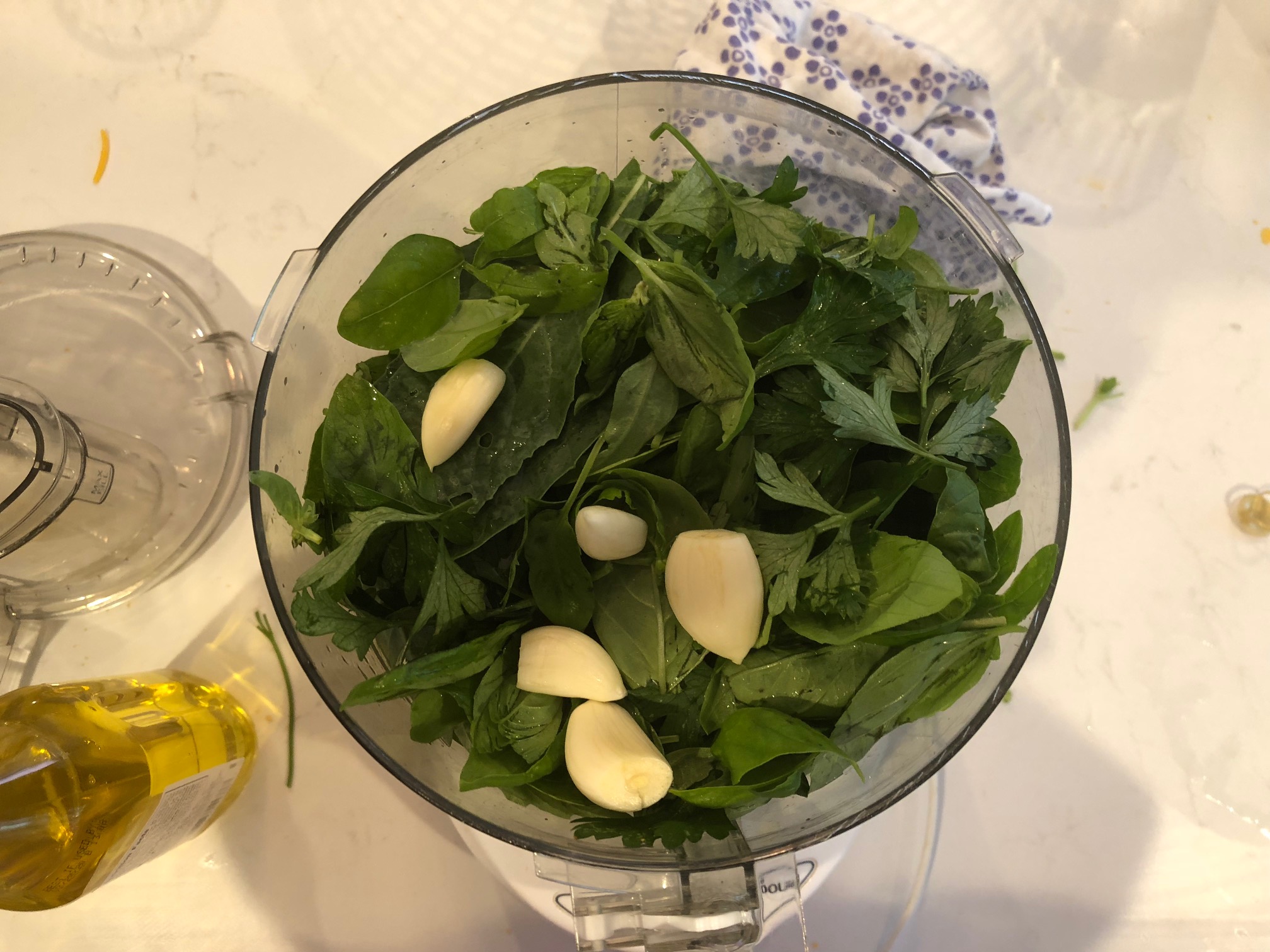 Freezing for Later
Do yourself a favor and save some in the freezer to swirl into soups in the winter.  This recipe makes a good amount of pesto, and a little goes a long way. I divide leftover pesto into small Tupperware containers, pour a little olive oil on top to help prevent oxidation, and freeze! Voila. I also like to freeze it in ice trays. Pour a little oil on the top, as usual. When it's frozen, pop your pesto pods into a plastic bag and put them back in the freezer.  These little pre-measured pesto pods are a quick and easy way to brighten up a winter meal.
The Fun Part
Now, what to do with it!
Sure, you can eat this by the spoonful. It's that good. It's perfect on a cheese platter. Or a marinade for chicken or shrimp. Or a topping for salmon. It's perfect sopped up with toasty homemade bread. There's something about its herbaceous quality that just begs for cheese. I frequently beg for cheese too, so it's really a match made in heaven.
Weeknight Pesto Pasta
For an easy weeknight meal, I like swirling pesto in with a little melted butter and high-protein noodles and topping it off with snow-like tufts of shredded Parmesan. Go ahead, let it snow. Like a full blizzard.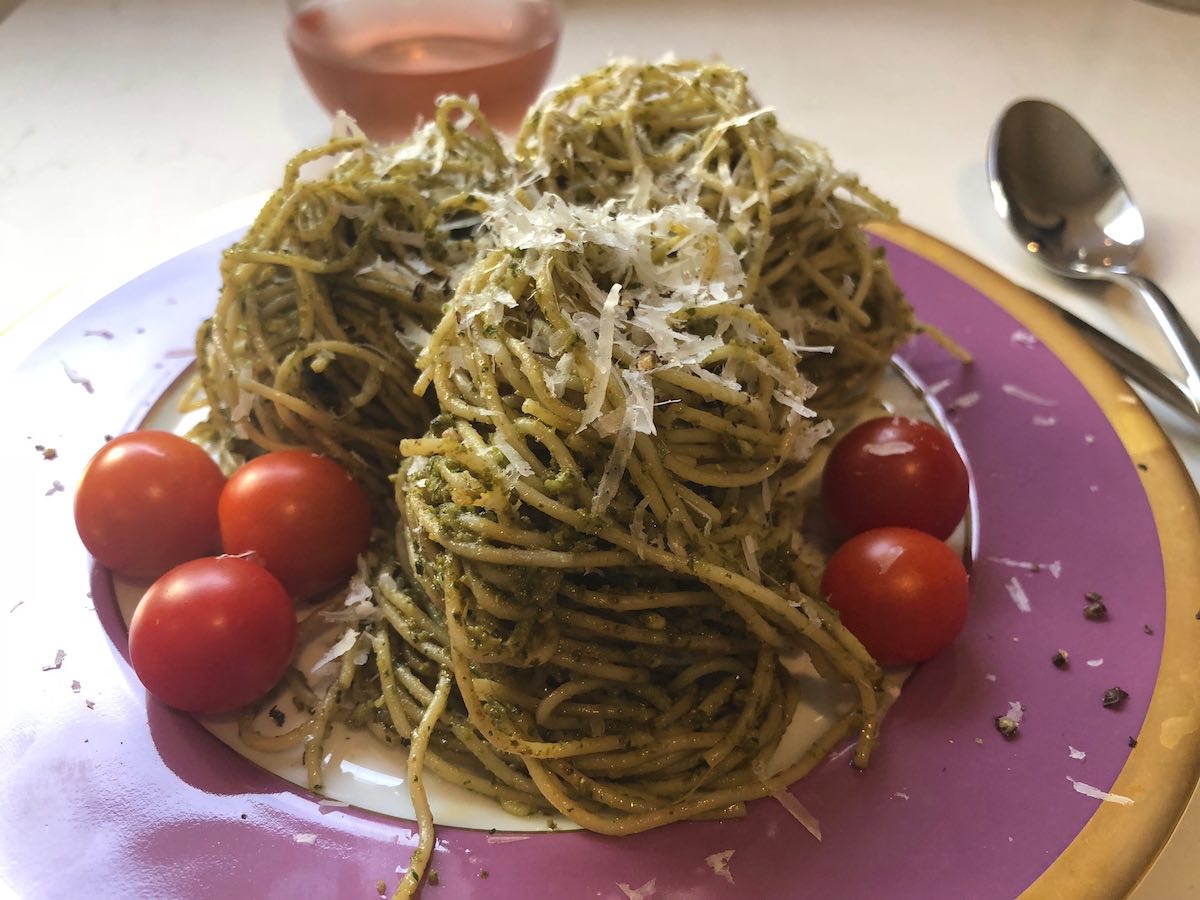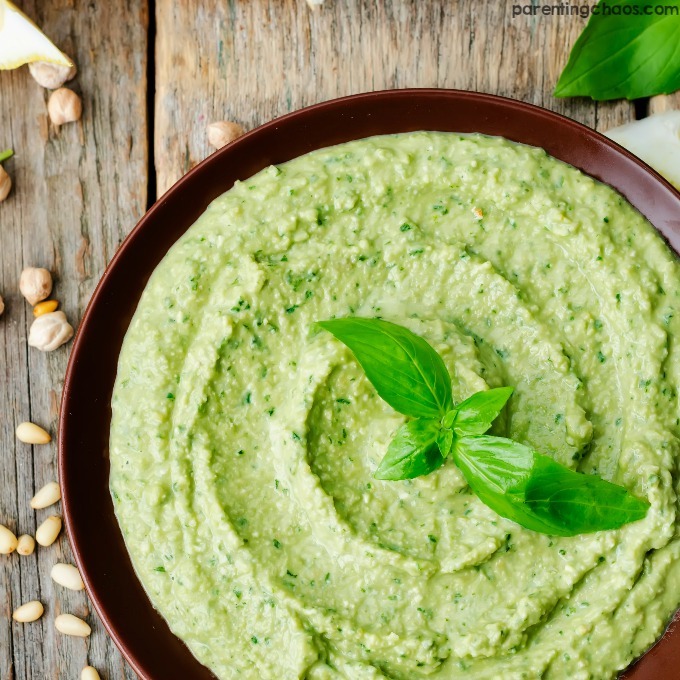 Photo Credit: Parenting Chaos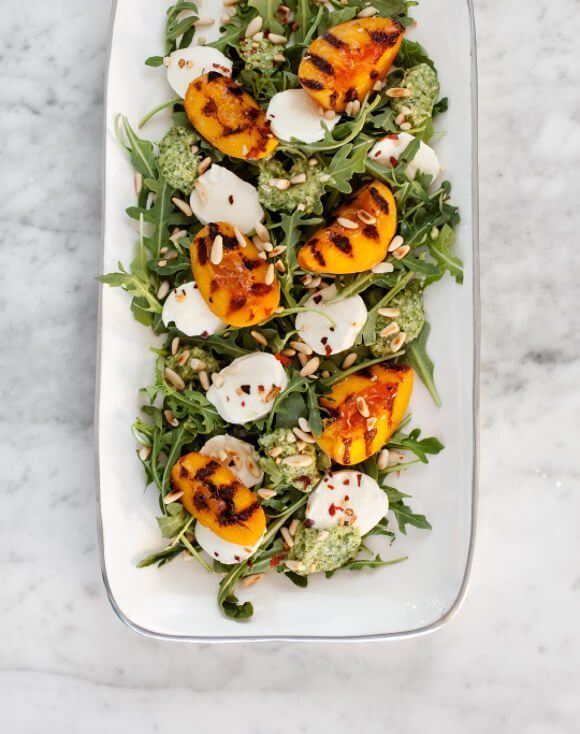 Photo Credit: Love and Lemons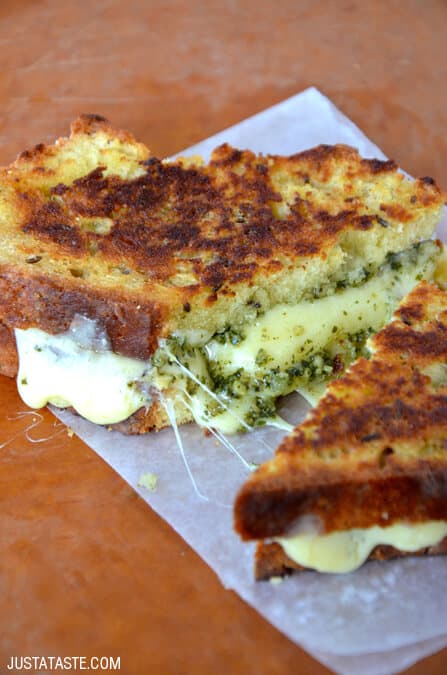 Photo Credit: Just a Taste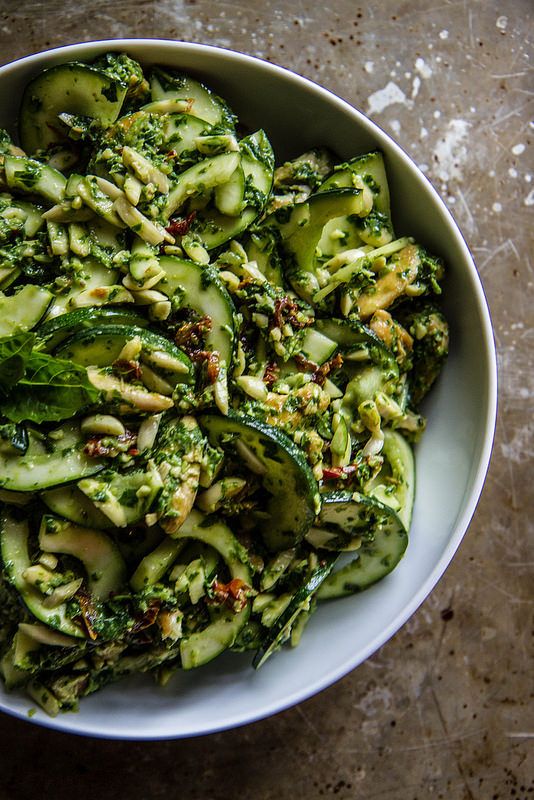 Photo Credit: Heather Christo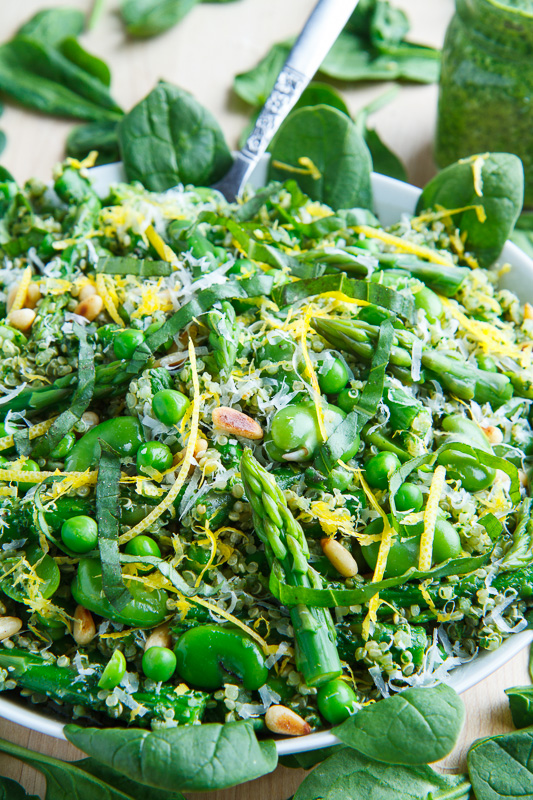 Photo Credit: Closet Cooking