This post may contain affiliate links. Full disclosure policy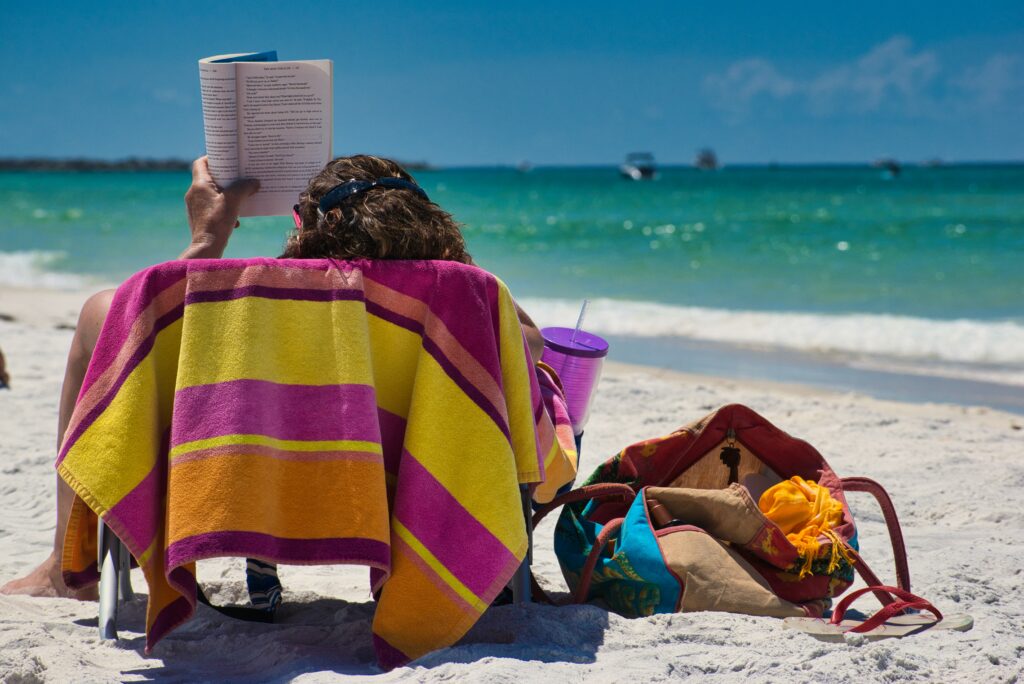 What qualifies a book as a "beach read"? The answer is open to debate. But there's no question that all of my Summer 2023 Reading list features are satisfying, page-turning tales you're sure to enjoy!
What Makes a Book A Summer Beach Read?
Recently, I was asked to be a guest on Friends and Fiction, the Facebook and YouTube interview show that has taken the book-loving universe by storm. If you missed the show, you can still catch it on YouTube.
It was a lot of fun, and I really enjoyed the back-and-forth nature of the discussion between myself and the hosts. One of the pressing questions we tackled was what makes a book a summer beach read?
Not surprisingly, the answer varied from person to person. However, there was a general consensus that said a good beach read should be engrossing, feature a hopeful, if not totally happy ending, and be set in a summery location we'd love to visit.
This last point makes a lot of sense to me.
Because while I'm sure we'd all love to enjoy our summer beach read while sitting on an actual beach, that's not always possible. But one of the greatest joys of a good beach read is that lets us travel the world from the comfort of our favorite chair.
As you'll see, armchair traveling is a common theme in my personal picks for the best Summer Beach Reads of 2023, part of my summer 2023 reading list.
Interested in more recommendations? Find my summer reading list for 2022 here.
Summer 2023 Reading List: Beach Reads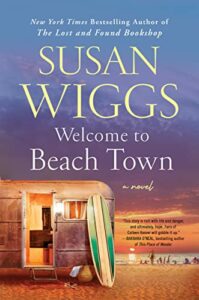 It seems only right that a post of Summer Beach Reads should start out with a book set on a beach. In this case, it is Alara Cove, a beach community that's long been a haven for surfers. But since many of California's wealthy elite also make their homes there, and send their children to the prestigious Thornton Academy, tensions lie just under the surface of this seemingly idyllic beachside town.
Nikki Graziola, a talented surfer who lives with her single Dad in a park filled with classic but rundown Airstream trailers, knows how lucky she was to receive a scholarship to Thornton. But when Nikki goes off script during her valedictory address, her decision to expose truth about the school will impact her life and the future of the entire town.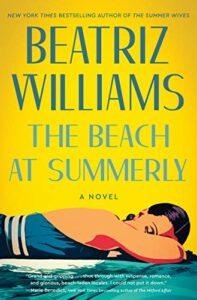 Care for a little suspense in your beachside reading? Then Beatriz Williams' latest should suit you to a tee. The Beach at Summerly is a riveting tale of adventure and espionage, set in the Cold War and among the seaside mansions of New England, where the wealthy one-percent live alongside those of modest means.
A world of possibility is opening up for young Emilia Winthrop. But when the FBI comes calling, demanding her help in capturing a Soviet spy who is transmitting intelligence from somewhere inside the Summerly estate, Emilia's family and future are put at risk. This book has been getting a lot of buzz, including a glowing review in the New York Times that said Williams has, "crafted a layered narrative celebrating a heroine who embodies verve, pluck and courage".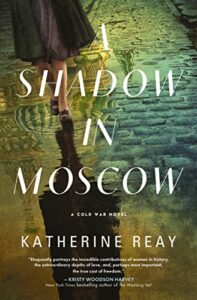 While we're on the topic of spies, be sure to check out Katherine Reay's recent novel. This utterly engrossing, masterfully-written story of two compellingly complex female characters from different eras, the 1950s and the 1980s, both of whom are recruited to spy upon and in Russia, is full of twists and turns, and capped by a climactic ending that I never saw coming. In short, it's the definition of an unputdownable novel.
Here's the quote I sent to the publisher after having the chance to read an advance copy of the book. "This riveting story of two female spies operating in Moscow during different eras has everything you could ever want in a novel – suspense, intrigue, compelling characters, exotic settings, deep insight, and gasp-inducing plot twists."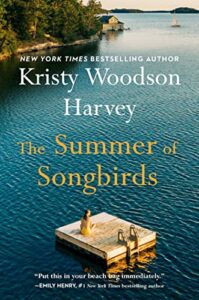 A trip to the lake is the preferred summer vacation spot for so many people. But even if that's not in the cards for you this year, you can still enjoy the pleasures of a lakeside getaway inside the pages of Kristy Woodson Harvey's poignant, thoughtful novel, The Summer of Songbirds.
Summers at Camp Holly Springs were the backdrop where four girls became lifelong friends. Years later, these four very different women, each at a crossroads in life, band together to save the summertime haven that played a pivotal role in making them who they are. This beautiful novel is a celebration of sisterhood and a love letter to summer, lushly written and as satisfying as a sigh.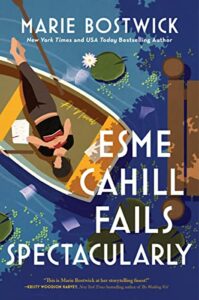 Speaking of lakes, who wouldn't love spending the summer at a charming lakeside lodge near Asheville, North Carolina? Almost anyone except Esme Cahill, the funny, driven, recently-fired book editor whose life is turned upside down in Esme Cahill Fails Spectacularly. During an unplanned homecoming that forces her to reconnect with her dysfunctional family, Esme unearths a forgotten chapter in her late grandmother's history – that of a gifted artist who never received her due – finding parallels that will help her reconcile her past and rewrite her future.
Yes, indeed. I'm recommending my own book.
But, look, a few hundred Goodreads reviewers have already declared it a four and five-star read. So it's not as if I'm not the only one who loved Esme's story. Also, the American Library Association's Booklist magazine said, "Bostwick once again expertly writes on themes of finding your own path, healing relationships, and living a life you love."
Would a librarian steer you wrong? I think not.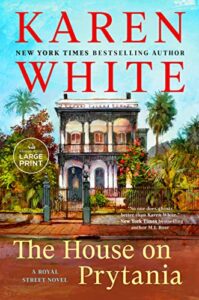 With a vibe and character all its own, New Orleans is the ideal spot for a summertime adventure. It's especially true if that adventure involves ghosts and family secrets, and is penned by bestselling author Karen White.
In The House on Prytania, the second, highly-anticipated book in Karen White's bestselling Royal Street series, will transport readers to The Big Easy, immerse them in an unsolved mystery, and introduce them to an intriguing and colorful cast of characters, including ghosts who demand answers – some more benevolent than others. While working to restore her Creole cottage, Nola Trenholm is haunted by ghosts of the past – literally and figuratively – and risks everything to claim her future, right old wrongs, and help restless specters find final rest.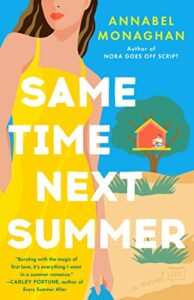 Let's bring our list of Summer Beach Reads for 2023 full circle with one more story set beachside. Because if you think that summer isn't summer without a good love story, then Annabel Monaghan's nostalgic, humorous novel, Same Time Next Summer, is for you.
Thirty-year-old Sam is about to get everything she ever wanted, including marriage to a stable (if slightly staid) doctor. So her life is perfect, right? But while investigating beachside wedding venues, an encounter with the man who broke her heart a decade before has Sam remembering the girl she was, and asking herself what she wants now.