This post may contain affiliate links. Full disclosure policy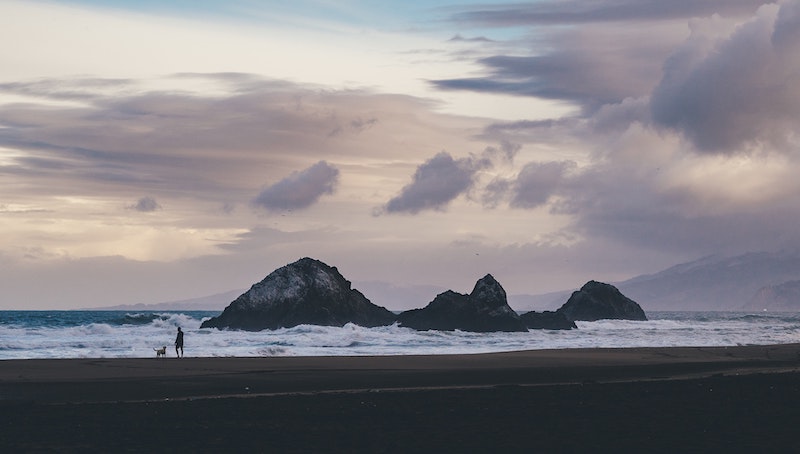 In every culture on earth and at every time in history, people have developed funeral rites to mark death and celebrate life.
Even when expected, death is often a shock for those who remain behind. Funeral rites and rituals help us cope with that shock. They help us celebrate the lives of the deceased, comfort each other in loss, channel our grief, come to terms with the reality and finality of our loved one's passing, and confront our own mortality.
PROCESSING GRIEF ALONE
People need ways to celebrate the lives of and mourn the deaths of those they love. But the onset of the coronavirus has made doing so difficult or impossible for many families, including mine, and many of us find ourselves processing grief alone.
My father died a few days ago. He was elderly and frail, had resolved his relationships and said his goodbyes, and passed peacefully and painlessly with his family at his bedside. If there is such a thing as a "good death" my father had one. I am extremely grateful that, unlike so many others at this time, he did not die alone. Still…
Death is so immediate, so final, and so strange. One minute my father was here, and the next minute he wasn't. Though I know logically that it comes to everyone, sometimes it's hard to wrap my brain around it. In normal times, a funeral or memorial service would help me process my father's death, and spending time with loved ones would be a comfort. But that's not possible right now.
So how can we grieve together even when we're forced to remain apart?
GRIEF POSTPONED
In American culture, it had long been a tradition for a funeral to be held three days after death. However, as families have moved farther apart, holding a memorial service or celebration of life weeks or months after the death has become more common. This gives people who may live far away a chance to gather to honor the deceased.
In the time of Corona, many families, including mine, are planning to have memorial services after the threat of the virus subsides. Since we don't know when that will be, we're in a bit of a holding pattern.
However, having additional time for planning means that we have the time to plan a celebration that really does honor my father's memory. Thinking through that plan and creating a truly meaningful memorial can be a helpful way to work through grief, especially for those people who find comfort in "doing".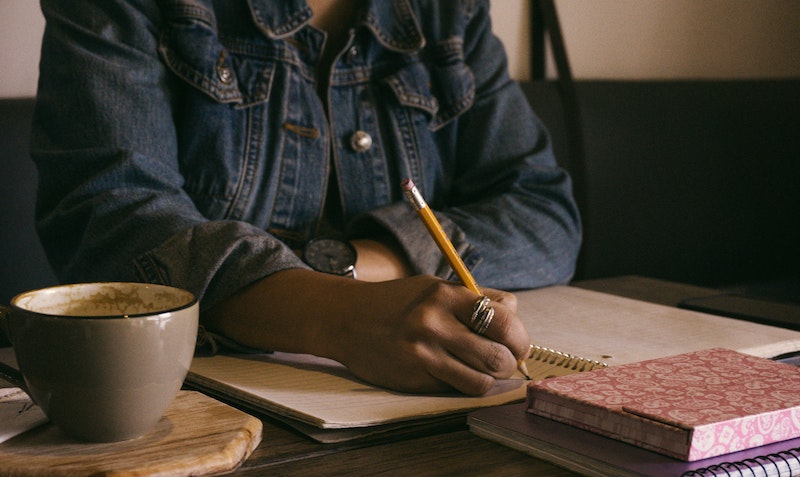 WHERE DOES ONE BEGIN?
Here are some questions to consider when planning a memorial:
Where will you hold the celebration? What kind of music will be played and by whom? Will there be flowers? A display of photographs or possibly a video montage? Will there be a eulogy? Who will deliver it? Perhaps there will be an open microphone to allow people to share memories or stories? Will there be a printed program? What should it include – photographs, Bible verses, a favorite quote, or poem?
Will there be a participatory aspect of the service – a balloon or butterfly release? A friend told me that they released lighted paper lanterns at her husband's funeral, each with a little note to him. Seeing them carried away on the wind was a beautiful and meaningful way to say goodbye.
Will there be a reception? If so, what will be served? Perhaps some of the deceased's favorite foods? My dad absolutely adored pancakes, hash browns, and gravy, as well as ham. With that in mind, our family has had some discussions about a breakfast time memorial.
During this time of uncertainty and delay, planning out all the details for a truly special celebration of your loved one's life can be a comfort. However, creating some rites and rituals to remember the deceased in the days immediately after his or her passing may be important and necessary when you're grieving. Here are some ideas on how to do so.
MEMORIALS IN THE MOMENT AND AT HOME
Plant a Tree
One of my sisters is planting a tree in my father's honor. She chose a dogwood that will flower annually, around the same time that he passed away. Planting the tree will help her place to mark our Dad's death in the moment. It will also serve as a beautiful reminder of his life as the years pass.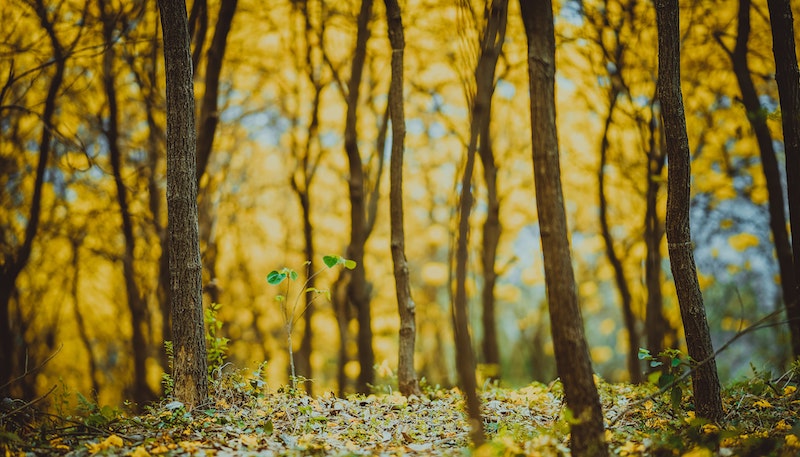 Make a Quilt
I am planning to create a quilt from my father's old flannel shirts. I'm sure he'll be in my thoughts as I sew, which will help me process my grief. And I plan to give the finished quilt to my stepmother, which I believe will be a comfort to her.
Assemble a Scrapbook
Yet another one of my sisters (there are a lot of us) is going through old photos of my father with plans to make copies of Dad's "greatest hits" for all of us. I know it will be something all of us will treasure. Thanks to online companies such as Shutterfly, making multiple copies of scrapbooks to give to family or friends is easy and relatively inexpensive to do. If you wanted to take a little extra time, you might even ask people to write a brief letter with a story or special memory of the deceased to include alongside the photos.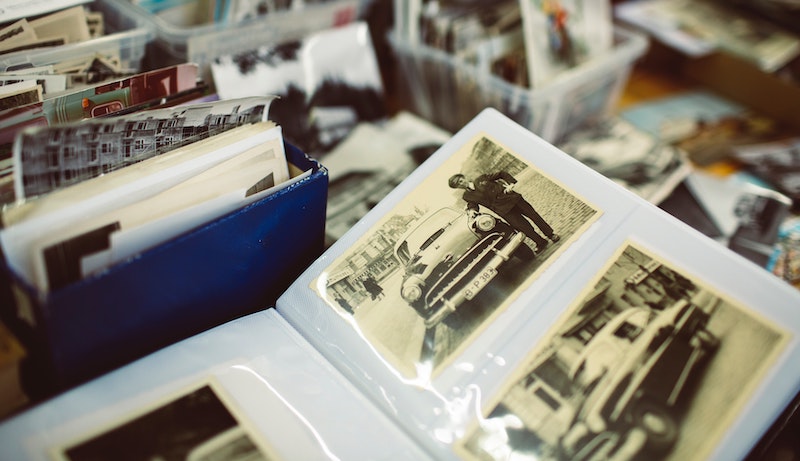 Make a Donation
If your loved one was involved with a particular charity, church, or community group, making a donation to benefit that organization is a wonderful way to channel grief, honor the deceased, and make the world a little better. Donations to hospitals or hospice facilities who helped to care for your loved one, or foundations fighting the disease that he or she may have suffered from, are also excellent ways to memorialize your loved one.
Create a Video Tribute
My friend, Meg Cox, who is something of an expert on ritual, told me about a company that creates video tributes for all sorts of occasions, including memorials. Tribute will invite the family members and friends you designate to record a brief video recounting a memory or dedicating words of tribute to the deceased. Everyone invited is given a deadline by which they must record their video. Once finished, all the videos are compiled into a tribute that can be shared with others.
Host a Virtual Gathering
There really is no substitute for an in-person memorial or celebration of life. In our current situation, many families will have to postpone those gatherings for some time. In the meantime, a virtual gathering can be a good way to comfort each other, and share grief as well as memories and help ease processing grief alone. Online video conferencing platforms such as Zoom make this relatively easy to do.
A virtual gathering can be as simple as having a few family members on at the same time and asking each one to share a memory of the departed. This is something I did with my sons over the weekend, inviting each boy to share a memory of their grandpa. The stories they shared were funny, poignant, and a good reminder of happier days.
Having a more formal agenda – perhaps with prayers for the departed, the playing of a song he or she especially loved, can also be part of an online memorial program. Meg Cox suggested having everyone light a candle for the departed at the same time while sharing a moment of silence or special prayer. Meg thought something like that could be quite powerful. I think so too.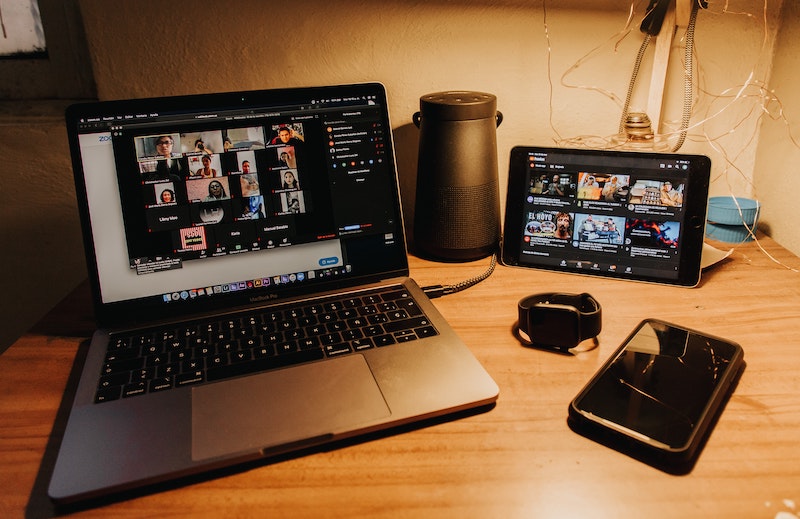 GRIEVING TOGETHER, APART
Death is part of life. So is grief. In these difficult days, finding ways to get started on the journey of processing grief alone while we're unable to gather is important. If you've suffered a loss recently, I offer my sympathy. I hope the ideas in this post will help you honor the memory of your loved one as you are grieving together, apart.