This post may contain affiliate links. Full disclosure policy
THIS POST MAY CONTAIN REFERRAL LINKS. IF YOU CLICK THROUGH AND TAKE ACTION, I MAY BE COMPENSATED, AT NO ADDITIONAL COST TO YOU.
Let's talk pretty summer sandals. It's that time of year when my toes, having spent the past few months cozied up and hidden from view in socks, start to get the urge to feel the open air, when temperatures hit about 75 degrees. It's also the time of year where I make sure my toes are painted. I'm all for going natural or low maintenance but that doesn't include my feelings about shiny, bright, colorful toenails.
Part of being over fifty is embracing the things in life that bring you joy. Shoes bring me joy, and there's something about a festive sandal that just really does the trick. I also use shoes and accessories to give my outfits a little flair. You know, to remind everyone around me of the aspiring fashionista and trend-setter I am.
Ground Rules for Shopping for Pretty Summer Sandals
Don'ts:
Don't buy a shoe if it matches nothing in your closet unless you're prepared to buy an outfit to go with it. A pair of shoes collecting dust in your closet will not bring you joy.
Don't buy the same thing over and over just because. You will get stuck in a fashion rut. Being in a rut is not fierce.
Don't wear heels to the beach (but you probably know that already).
Don't let the shoe salesman talk you into something that 1) you'd never wear, 2) hurts like crazy, 3) you can't afford, or 4) is ridiculous.
Dos:
Invest in good basics that you can throw on with anything. Basics include: black, white, tan, tortoiseshell. Basics do not include: neon, loud patterns, animal print, or any shoe that lights up.
Dress the way you want to, even if someone tells you to dress your age! If that means you want sky-high rhinestone heels, so be it (but be careful not to roll an ankle; they're clearly a hazard).
Buy well-made shoes with quality construction and materials.
Only buy something if you love it. And as the old saying goes, if the shoe fits, buy it in every color.
Shop local! While I love supporting local businesses the most, sometimes its hard to find a shoe I love in Bend, Oregon. I've loved the Amazon Prime Wardrobe feature where you can order a bunch and only pay for what you keep.
The Unspoken Criteria of a Fierce Sandal
They must be:
Comfortable. We have lived on this earth too many years to turn a blind eye to blisters and misery in the name of fashion. We just know better.
Practical. Here's another nugget of wisdom that comes with age; we need shoes that fit the activity and support us in our endeavors. We don't need our sandals to sabotage our plans. Again, we know better.
Fabulous. Fierce friends, we are not frumps! Do not settle for a homely shoe that your grandmother would have worn. Life is simply too short for ugly shoes.
Here's my list of pretty summer sandals perfect for every summer occasion.
For a Jaunt to the Farmer's Market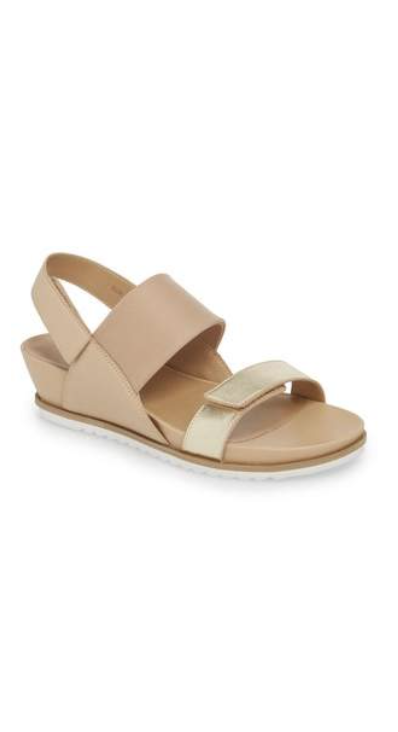 For me, the farmer's market is the perfect intersection of supporting local business, choosing healthy, organic foods, and daydreaming about farm to table recipes. It's a vibrant, colorful, and creative place. So choose pretty summer sandals that are comfortable enough to walk in while daydreaming about food, but pretty enough to bring you joy.
For Ladies Who Lunch
Here is one foundational truth that you should always remember: No one appreciates shoe flair more than your girlfriends. Not your husband. Or your boss. Or your son. The time to pull out all the stops is when you'll be spending time with other enthusiasts. This bright pom poms and tassels are giving me all the feels right now.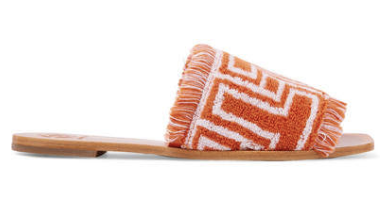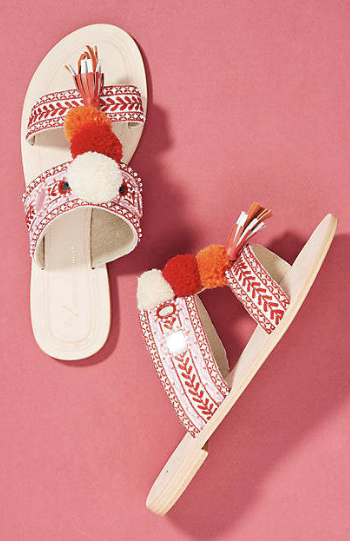 For an Afternoon at the Library
When all your focus is on books, wear something easy to walk in. These are not the earthy Birkenstocks of decades past. This pair brings comfort, personality and a fabulous print!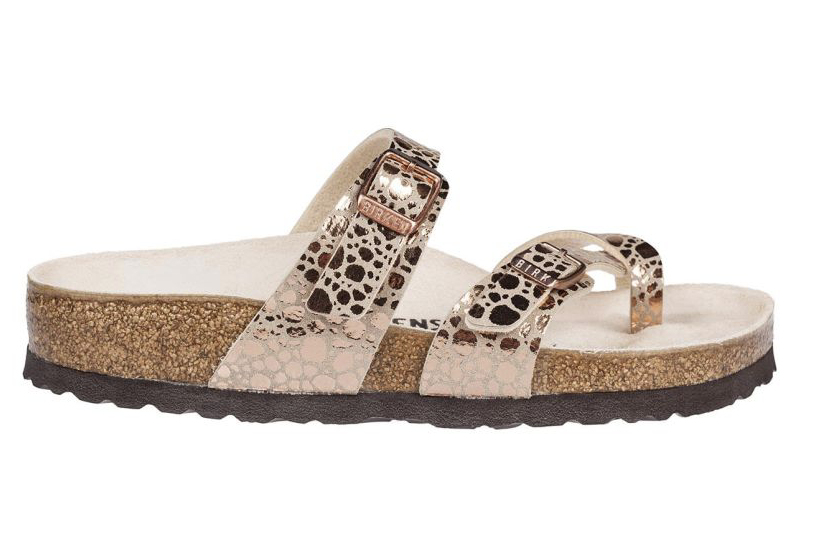 For Watching The Fireworks
Okay, I just couldn't help myself but one of my favorite holidays is coming up and it's all about red, white and blue! These red and white gingham slides have my heart and these patriotic espadrilles make me proud to be an American.
For a Romantic Date Night
Don't be afraid of heels. When you opt for block heel or a wedge, you get a lot of extra support and balance. Plus, a little added height never hurt anything.
For the Morning Walk
Walking in the morning, with the company of my delightful King Charles Cavalier, Showgirl, and a tumbler of iced coffee in hand is the best way to start my day in the summer. With a walking trail behind my house, it's an easy, accessible way to exercise and get the blood flowing. It is not, however, the most appropriate setting for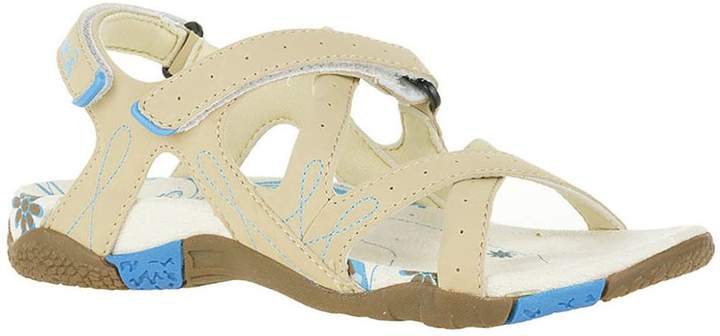 a fashion statement or heels. Go for comfort here. Your feet will thank you.
For Your Iced Coffee
There's just something about sliding into something pretty early in the morning that makes me feel, well, prettier. What better way to enjoy that cold brew or frozen Frappuccino than with a pair of shoes that just scream, "I woke up like this?" There's no better way to look effortlessly fashionable. Trust Marie.
For The Three Day Weekend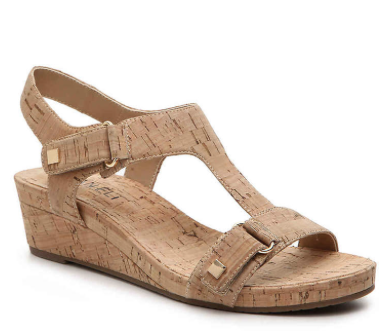 This beauty goes with anything, with a low enough heel to stroll around town, and an exciting texture to keep things interesting. If you haven't owned a pair of Vanelis, they do an effortless job pairing beauty, function and comfort.
For Apres Swim
Strut your stuff on that pool deck. Choose something adorable to distract you from feeling self-conscious about donning your tankini in public.
For a Family Picnic
Take a family get together as an opportunity to subtly remind them of the fashion queen that you are. Because really, is there anything more flattering than your daughter asking you where your shoes are from?
For Breakfast on the Boardwalk
These beauties pair well with migas, French toast, and a salty breeze, am I right?
For Sunday Morning
Prim, proper, and ladylike, these would make the cutest addition to a sermon. Or a baptism. Or a few hymns.