This post may contain affiliate links. Full disclosure policy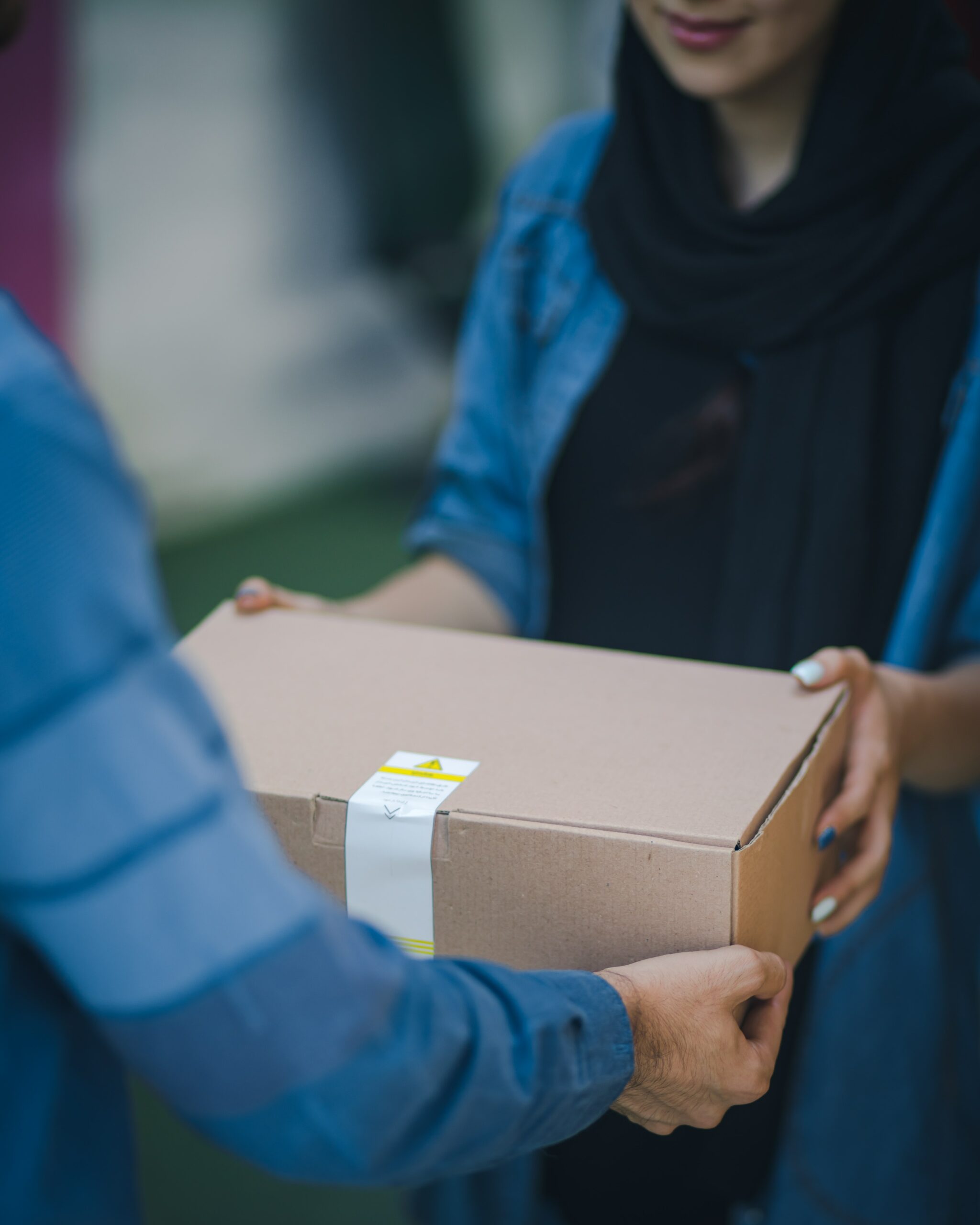 As you may have heard, I'm currently in the midst of yet another move.
I've loved my time living in Oregon, I really have. The community of friends and neighbors that my husband and I have connected with over the past few years is incomparable. I'll miss these people and this place so very much.
But – of course – in order to miss a place, you need to leave that place. After changing addresses over twenty times since my marriage, I have to say that I'm pretty experienced at saying goodbye and moving on.
At this point, I've used quite a few methods of moving out of state and to a new home. Today, I'll walk you through a few of them, including the one I'm using for this particular move.
(Nearly) All the Ways to Move Out of State
Full-Service Moves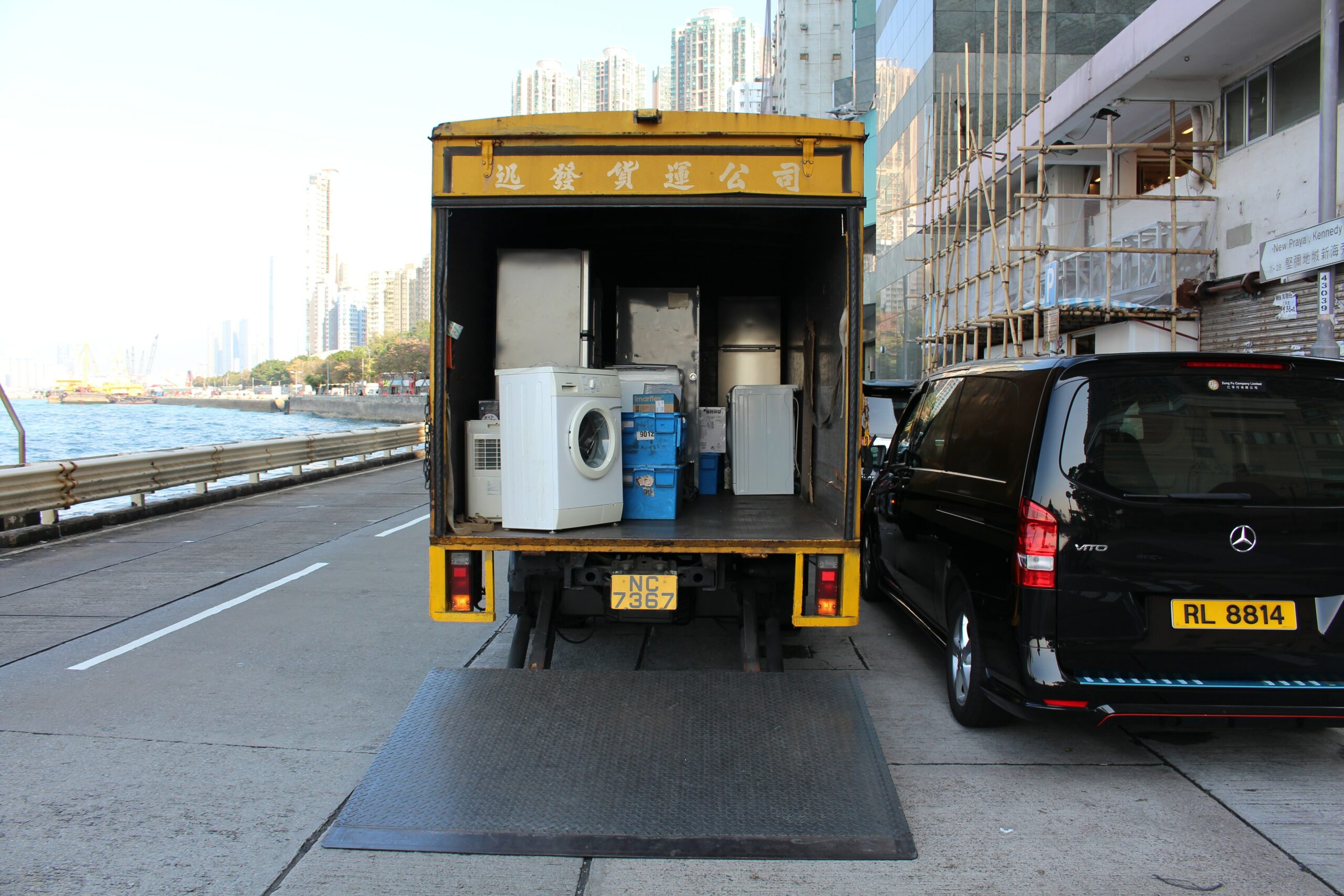 The first of many ways of moving out of state is hiring professional movers for a full-service option. Given the name, it probably comes as no surprise that this is the most comprehensive option, and the closest to a hands-off method you can choose.
It's also the most expensive one.
When you choose to work with a full service moving company, you're paying for a crew to arrive at your house with all the necessary packing materials (boxes, tape, packing paper, trolleys, and tools), to disassemble your furniture as needed, carefully pack up your belongings, load them all on the moving truck, get them to your new house, unpack, and reassemble the furniture. Depending on the size of the home and the number of belongings, it will take a professional crew from one to three days to pack an entire home.
In my experience, professional packers do an excellent job of packing fragile items. But if you're concerned about delicate dishware or heirlooms, you can opt for a partial pack to take care of this yourself.
Even if you use professionals for a full-service move, the process is still daunting. Moving is stressful – there's no way around it. While this is by far the most expensive of the ways of moving out of state, it also does the most for you and is the least stressful. In fact, all you really have to do is reorganize the end result in your new home. The only downside here Is the cost.
Depending on the size of the home, the time of year, and the length of the move, a full-service out of state move can cost tens of thousands of dollars. The quotes we got for a full-service move from Oregon to Washington state were over $25,000! Yikes!
That's why we decided to go with a hybrid move, hiring professionals to handle some tasks while taking on others ourselves.
Hybrid Moves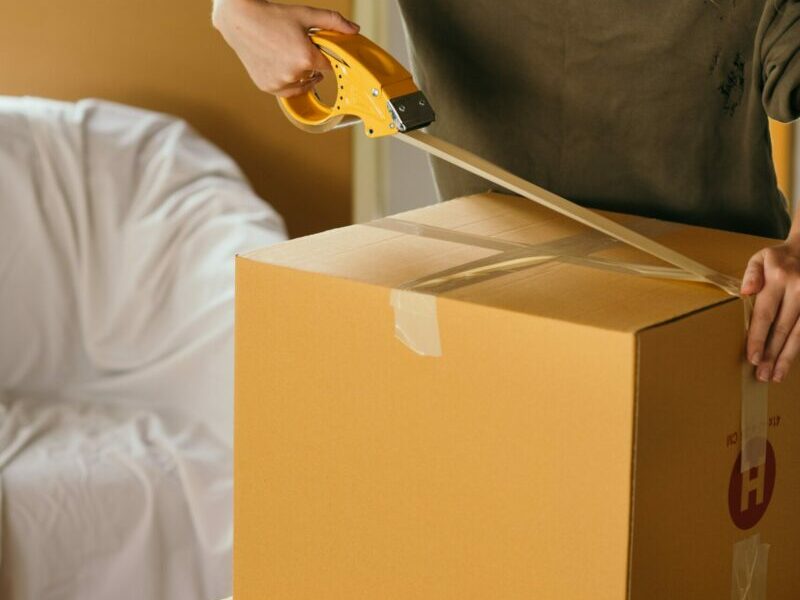 Hybrid moves are a compromise between completely DIYing the entire move yourself and outsourcing the process entirely. Depending on your preferences, you can choose from several methods.
The first is to do the box packing and furniture disassembly yourself and hire workers to load the boxes and furniture onto the moving truck. From there, you can opt to also have them drive the truck and unload it at your destination. Then, you'll unpack the boxes and reassemble the furniture yourself.
This can be especially handy if you don't want to fuss with any heavy lifting, don't have a lot of eager help on hand, or don't want to handle driving a larger vehicle. And it will cost you a good bit less than a full service move.
The second way is by handling the packing and transporting of your packed goods in boxes and opting to have a company handle moving the furniture.
This is the option we're going with. We really don't want to deal with the hassle of moving our furniture, especially our baby grand piano. But doing the packing ourselves and then renting a U-Haul truck to move the boxes will save us quite a bit of money. And we'll rest a little easier entrusting our furniture to a professional, insured moving company.
U-Haul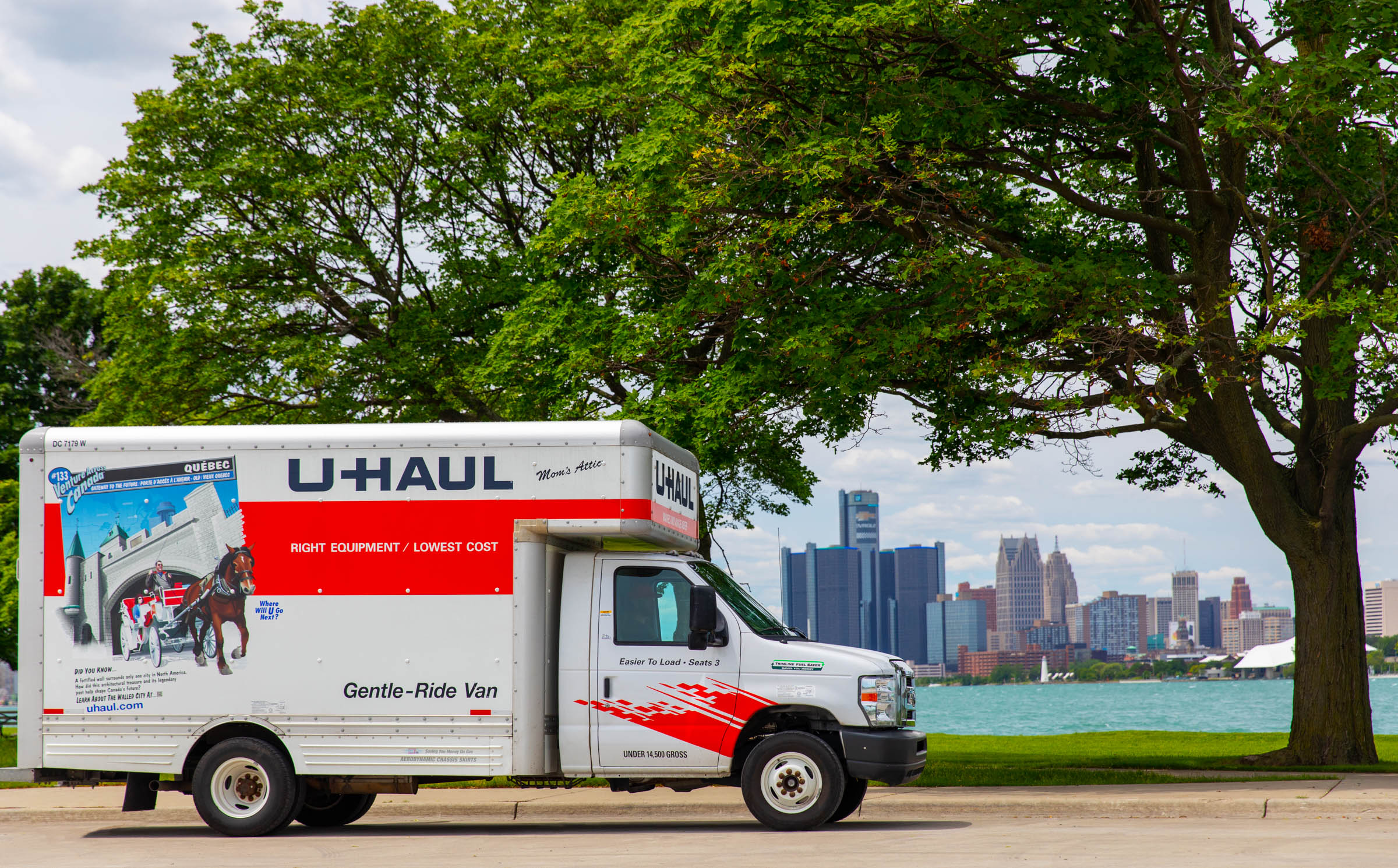 Good old U-Haul. Out of all the ways of moving out of state, this is easily the one I've most utilized in the past. As I mentioned above, we're renting a U-Haul truck for our boxes. And since my mother is moving too, we're renting a second U-Haul truck to move her apartment. If you're on a budget and have a lot of items to move, this is a tried-and-true option.
Some things to consider when renting a U-Haul or other rental truck:
Some trucks and equipment may be meant for local moves only – check the geographical limitations of your rental agreement
Choose the right equipment – cargo vans, pickup trucks, U-Box containers, or trailers
Choose the right size – for large moves, look into their 15 ft., 20 ft. and 26 ft options
Know your rate – U-hauls have a daily fee usually accompanied by a per-mile cost once you've reached a certain driving distance
When booking your truck, U-Haul may be able to connect you with a crew of local movers to help with loading and unloading. This is a service I'll be utilizing for our move.
Pods
Pods are a fairly recent development on the moving front. These are typically weather-proof 'pods' that look almost like a train car with a retractable door. You book to have the pod delivered to your home for a set amount of time, pack it up with your things, and the company then takes care of transporting the pod to your new home where you then unpack.
Prices are relatively affordable, starting at about $800. However, the cost can vary widely depending on the size of the container, how long you need storage, and the time of year. (Summer is the prime moving season so rates are higher then.)
In addition to being more affordable, pods allow you to work on your own schedule, and you don't need to handle the actual transport yourself. Sounds nice, right? But one thing to note, the time between loading the pod and delivery to your destination can take longer and the delivery dates can be less definite.
However, if you're able to be flexible in your timing, pods can be a great option for an out of state move.
Pods are growing in popularity and there are many companies choose from with more starting up all the time. However, we'll look at three of the most popular options: POD, U-Pack, or U-Box from U-haul.
POD: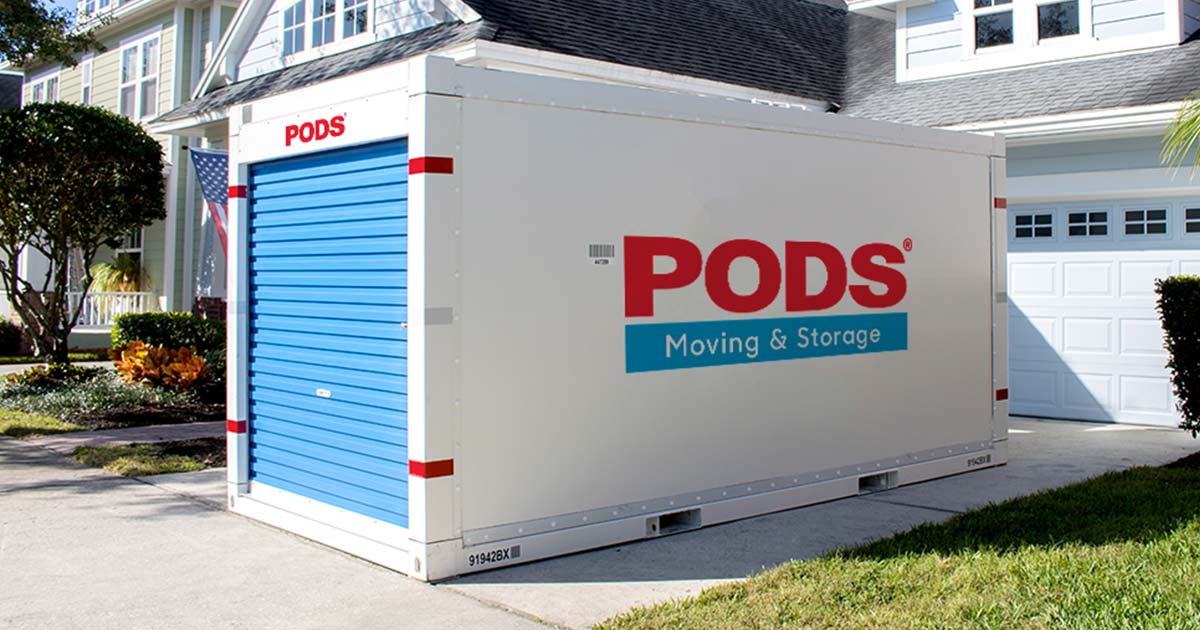 POD reservations start at 30 days – meaning you have plenty of time to pack up and store your items. They also come in a variety of sizes as may be needed. They're also weatherproof and can handle long-term storage.
If you need extra time to get your stuff packed and loaded, POD might be a perfect option for your out of state move.
U-Pack: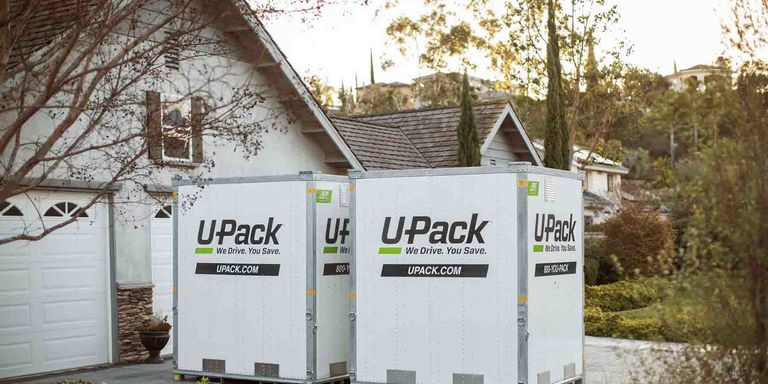 U-Pack has an exceedingly easy-to-use, transparent website for making reservations. It's also available in a variety of sizes and can be delivered to more rural areas that most companies don't serve. What you're doing here is renting a certain amount of footage in a truck that's heading to your new area. Think of it as ride-sharing for household goods.
You do only get three days to pack and unpack the box – if you're ready and prepared, though, this may not be an issue. My middle son and his family utilized U-Pack when they moved from Connecticut to Washington state. They found it convenient and very affordable compared to other options.
U-Box by U-Haul: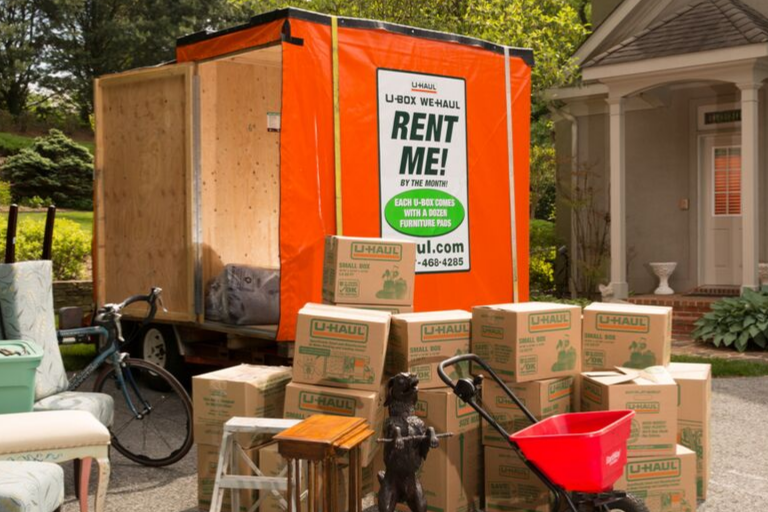 These come in one, smaller size only and are made of plywood rather than metal, weather-resistant materials. They do come from one of the most experienced moving companies though and are an affordable, efficient option for smaller moves. You can reserve more than one U-box if you have more items to move.
My youngest son and his wife are moving from Oregon to Maine about the same time we are. Since they're on a budget, they've decided to sell most of their furniture and get a single U-Box container for their other items. It's definitely the most affordable option for them and has the advantage of coming with a month of storage if needed.
Ways of Moving Out of State – What will You Choose?
As I said, I'm doing a hybrid move – handling the boxed items myself and leaving the heavier furniture to the professionals. This works for my needs and the type of move (several hours drive) that we're doing.
But every move is different, so before you choose an option, it's important to consider issues of budget, timing, distance, size of the home, and your own physical ability to take on the tasks of moving.
The good news is that there are now more choices than ever in the moving market. With a little time and research, you'll be able to find the right option for your out of state move.
Good luck!