This post may contain affiliate links. Full disclosure policy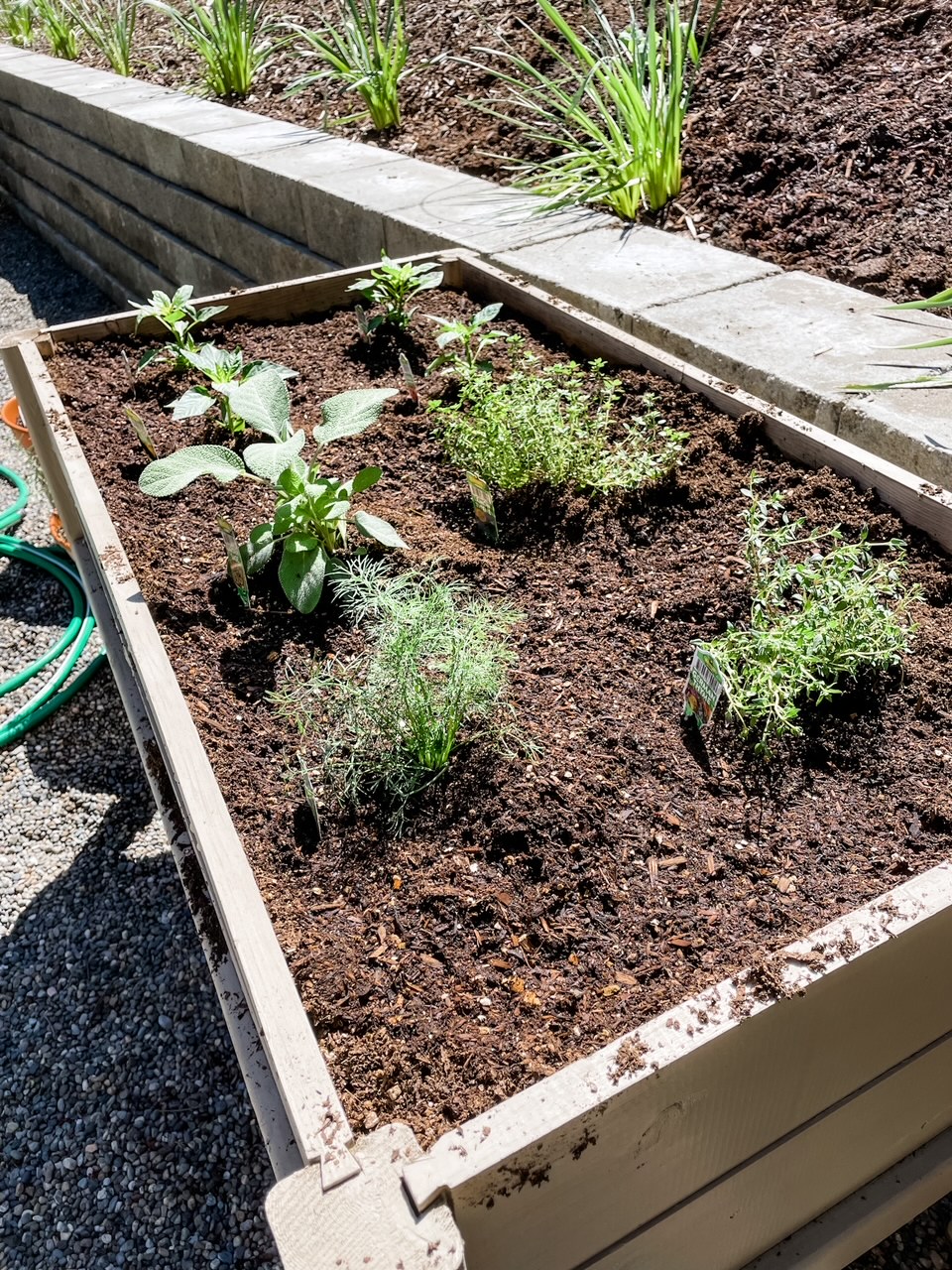 No one likes spending time and money tending a garden, only to have it destroyed by pests, including slugs, insects, or squirrels. Read on for easy, natural garden pest control methods that also promote a healthy, fruitful garden.
Marie vs. Slugs: The Search for Natural Garden Pest Control
Though the Pacific Northwest is known for its temperate climate, this year has been uncharacteristically cool and rainy. So when the sun came out in full glorious force on the last Tuesday in May, I kicked all my plans to the curb and spent the day putting in my vegetable garden.
By the end of that gloriously sunny and very long day, all my seeds and plants were tucked safely into the soil. It was a beautiful and satisfying sight that became even more satisfying a few days later when I saw that my arugula had sprouted!
However, my joy was short-lived.
After inspecting my zucchini plants, I realized that slugs had been making a meal of the leaves. Hungry, moisture-loving slugs are the bane of every Pacific Northwest gardener's existence. If I hoped to get any produce from my garden, they had to go!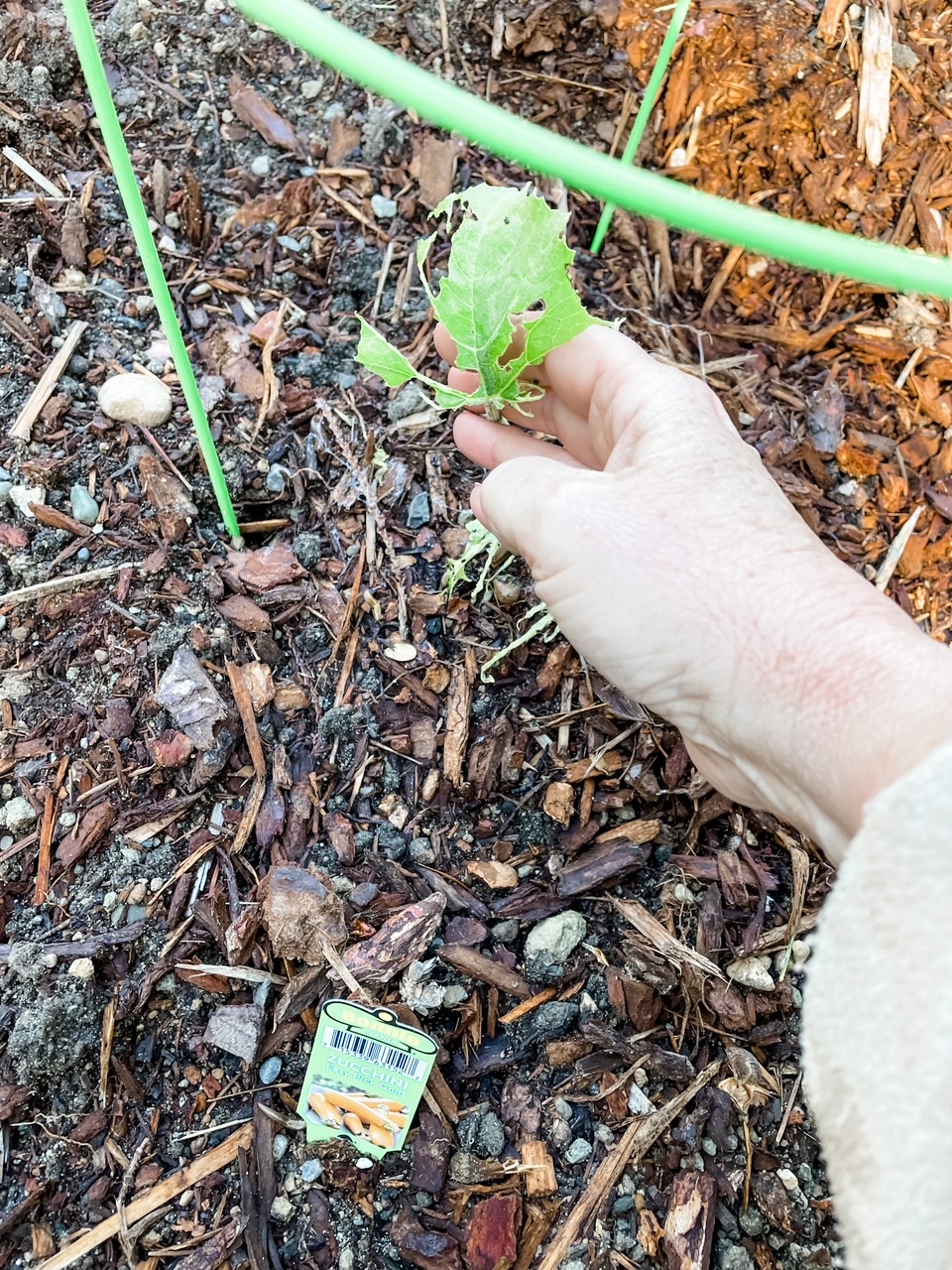 I'm not a fan of using expensive chemicals in my garden, especially not near plants that grow food I hope to eat. Also, much as I dislike slugs, they do serve their purpose in nature so I didn't want to kill them.
Fortunately, there are all kinds of effective natural deterrents for garden pests that can help you win that battle against insects, squirrels, and slugs.
Natural Garden Pest Control for Slugs
As I learned, slugs can make a meal of your plants and garden in a matter of days! Luckily, there are several natural deterrents that can help. Many of these ideas will work for deterring snails as well.
Go on "Slug Patrol" – My sister, a certified master gardener, goes out with a flashlight every night to inspect her plants for slugs. She removes them by hand and relocates them to other areas. Over time, this can be an effective way rid the garden of slugs but does require diligence and time.
Beer Traps – Lots of gardeners swear by beer traps as a means to battle slugs. You simply take a plastic container with a lid, such as a margarine tub or yogurt container, and cut holes in the top so the slugs can crawl inside. (You can also buy ready-made traps online that are fairly inexpensive). Then you fill it partway with beer and bury it in the garden with the lip about an inch above the ground. The slugs will be attracted to the scent of the beer, crawl into the trap, and drown. Effective but…yeah. The slugs are goners.
Melon – As I said before, I wanted to relocate the slugs, not kill them. But going on "slug patrol" night after night seemed like it was going to be too slow and time-consuming. Instead, I tried putting slices of melon near the plants the slugs were attacking. They loved it! The next morning, I relocated a couple dozen melon-munching slugs to a faraway part of my garden. After a few days, no more slugs were showing up for midnight snacks.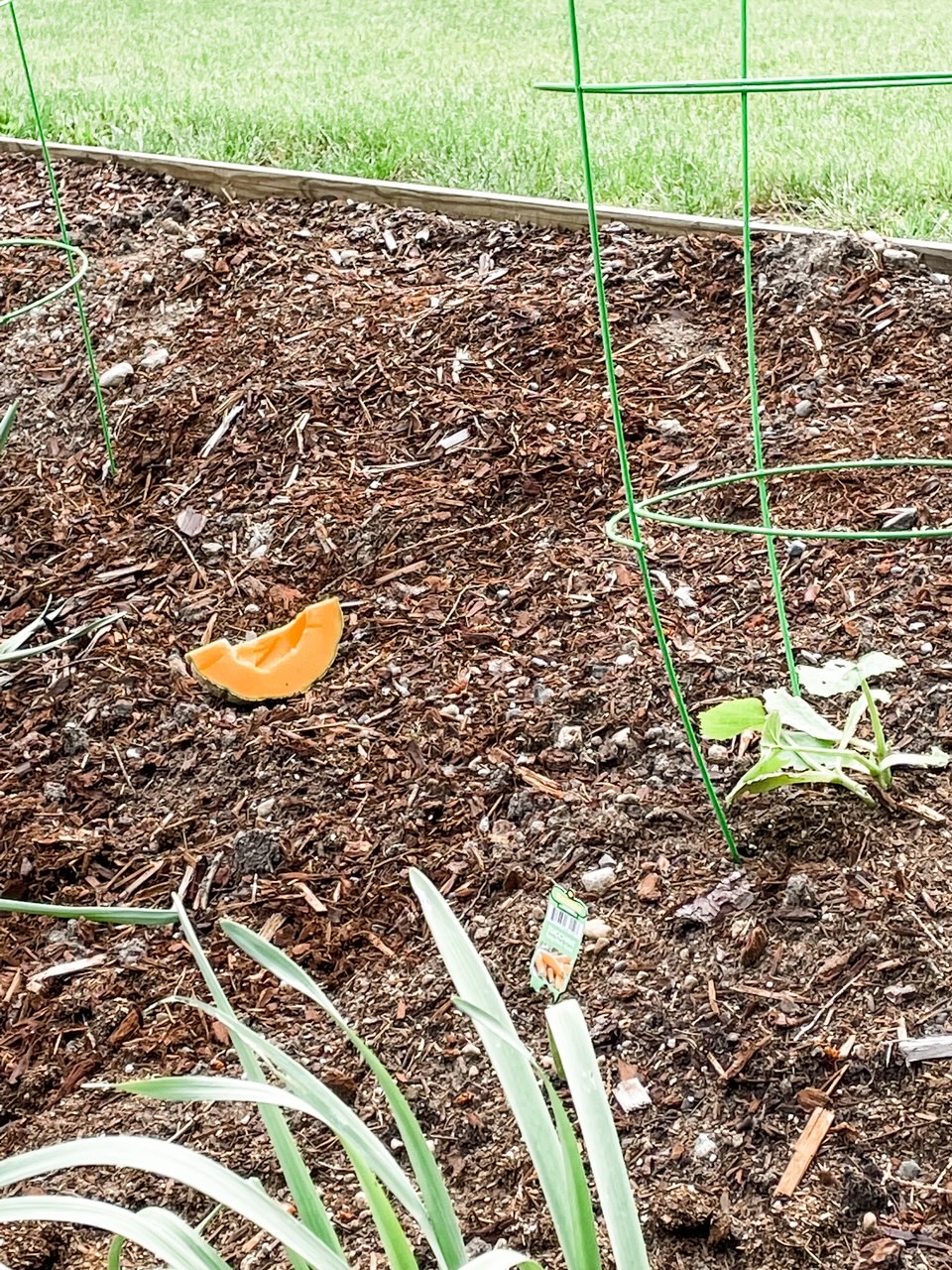 Plants that deter slugs – Slugs don't like plants with strong smells, so planting them in your garden may help deter them. Try planting lavender, rosemary, fennel, thyme, or mint near plants that slugs like. Some people also recommend mixing mint leaves in with your garden soil.
Eggshells – Word on the street is that soft-bodied slugs don't like moving over things with sharp edges. That's why many gardeners suggest placing crushed eggshells around plants, sometimes mixed with coffee grounds, to discourage them. I haven't tried this for myself yet. But now that I've gotten rid of my garden slugs, I may give this method a shot in hopes that it will discourage them from moving back in.
Copper tape – Some people suggest putting 2-inch wide copper tape around pots or raised beds to discourage slugs. Apparently, the tape is too slippery for slugs to travel across.
Natural Garden Pest Control: DIY Sprays for Aphids, Ants, and Other Insects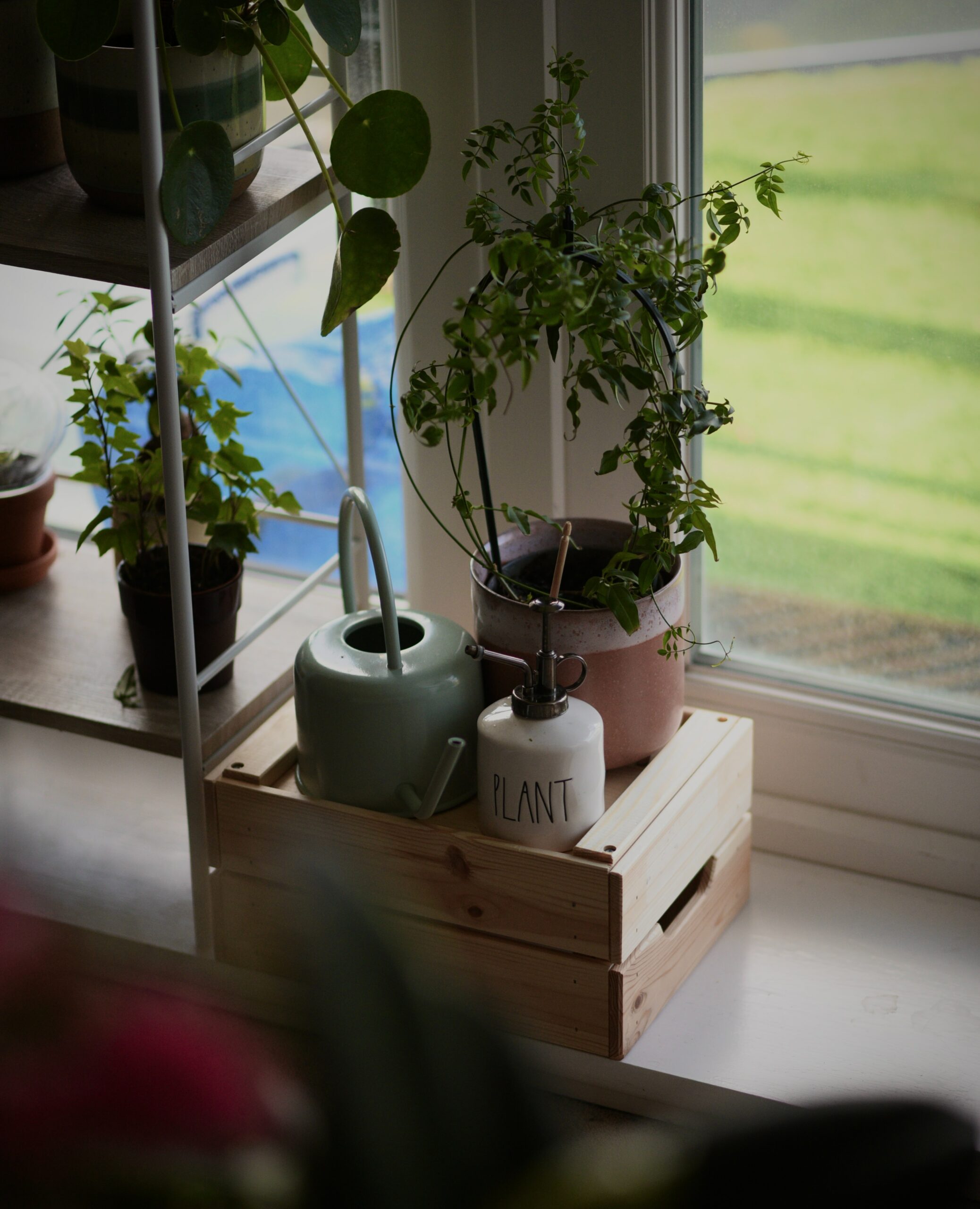 You don't need to use expensive, potentially toxic chemicals to deter insect garden pests. There are plenty of natural sprays you can make at home that will help deter aphids, ants, and other garden-destroying insects. You may need to try a couple of different options before finding the spray that works for you.
Kitchen Soap Spray – Use 2.5 tablespoons of liquid dish soap without bleach (such as Dawn or a liquid pure castile soap) and 2.5 tablespoons of vegetable oil in a gallon of distilled water. The oil helps the spray cling to the plants. Spray plants thoroughly – under leaves as well as on top, plus buds and blooms. Repeat every week or two as needed.
Garlic Spray – Garlic spray can help keep damaging insects and fungus off your plants. Mince 4 big cloves of garlic, stir into a tablespoon of mineral oil and let it sit overnight. The next day, strain out the garlic and add the infused oil to a pint of water. The result is a garlic concentrate which needs to be diluted before use. Add 2 tablespoons of the concentrate to a pint of water for your spray.
Essential Oil Sprays – The strong scent of some essential oils can be a powerful garden pest deterrent. Experiment with lavender, rosemary, tea tree, and peppermint oil. Mix a teaspoon of oil in a quart of water, shake well and spray. I hear that the peppermint spray is very effective on zucchini munching squash bugs.
Neem Oil Spray – Years ago, I used a neem oil spray to get rid of a Japanese beetle infestation in my rugosa roses. It was very helpful! The recipe you'll need to make your own is 1 teaspoon of neem oil and a half teaspoon of mild dish soap to 2 pints of soft or distilled water.
Natural Garden Pest Control: Plants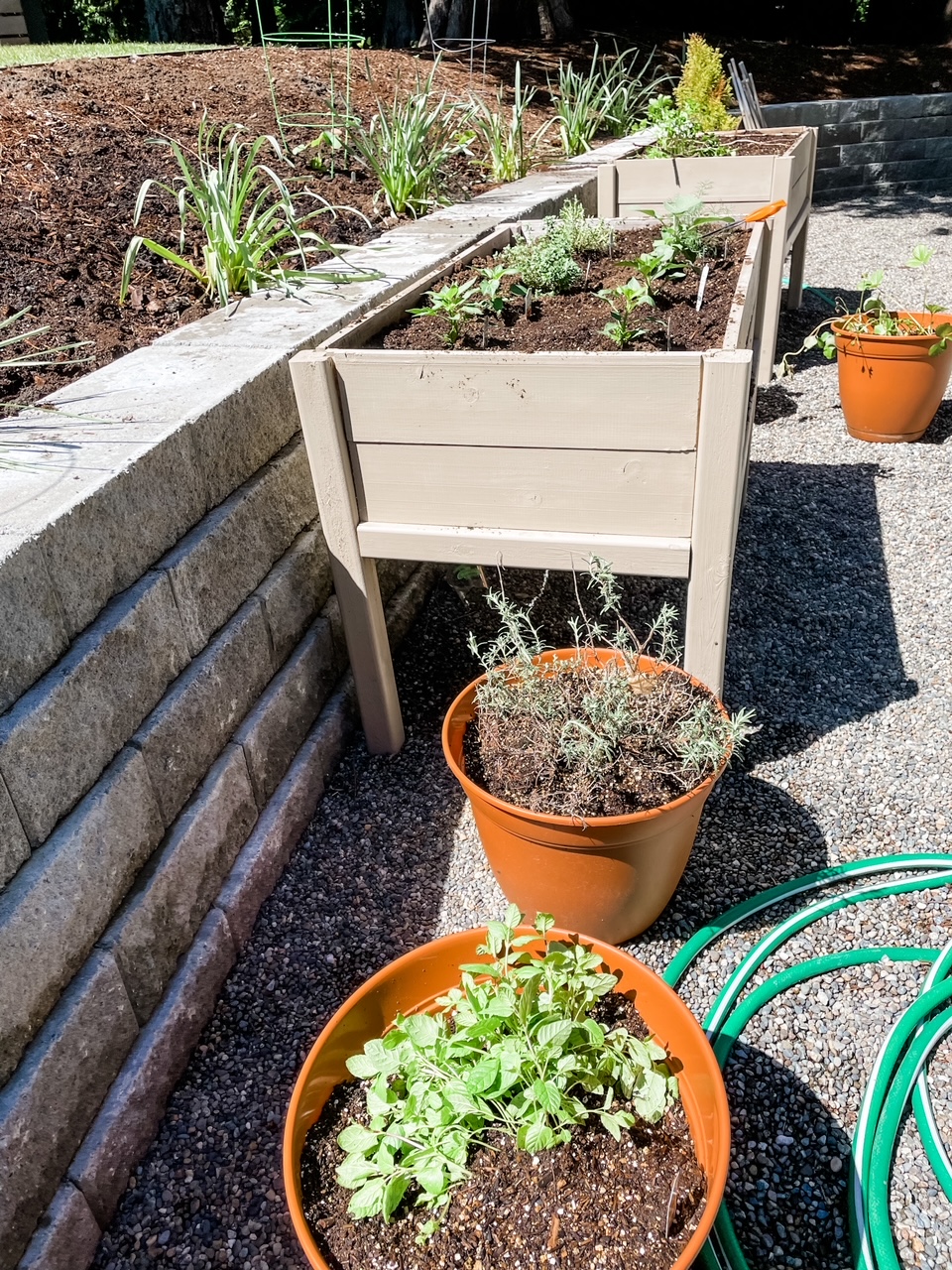 Flowers – Some flowers, including marigolds, nasturtiums, petunias, chrysanthemums, and allium, give off scents that can repel damaging insects. (However, please note that slugs love marigolds!). If you plant them in pots, you can quickly move them to areas that are being attacked by insect garden pests.
Herbs – Planting herbs such as rosemary, parsley, sage, lemon balm, coriander, lavender, thyme, and basil can also repel damaging insects. It's a tasty way to help protect your garden!
Natural Garden Pest Control to Discourage Squirrley Squirrels
Is there anything as adorable as a cute, fluffy little squirrel? I really do love seeing the squirrels that run around our yard. But my warm and fuzzy feelings toward them flee once they start getting into my garden and destroying all my hard work! Fortunately, there are several natural methods for deterring the garden's cutest pests.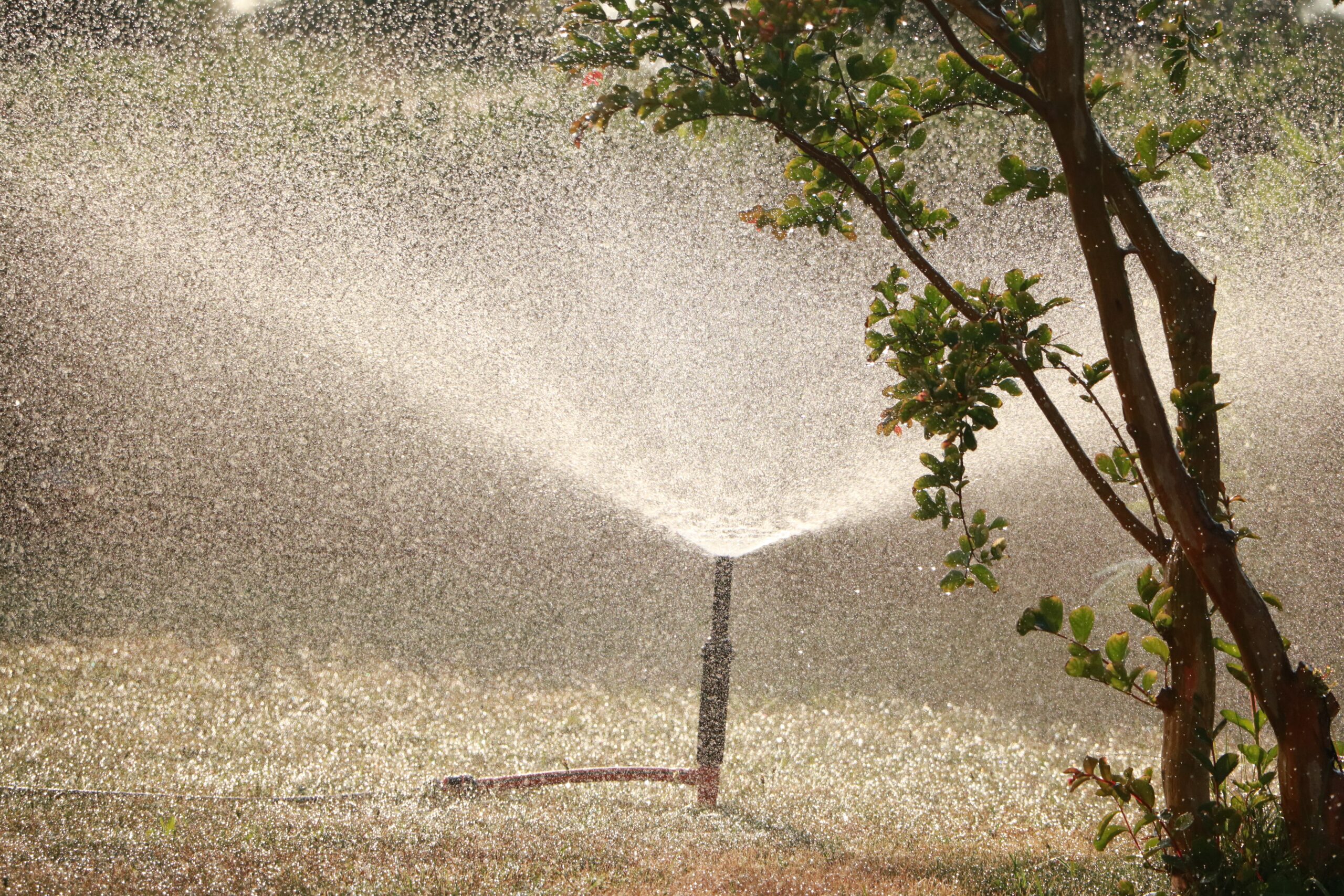 Red Pepper – Sprinkling dried red pepper flakes (the kind you use on pizza) to the soil around your plants or when planting bulbs is an effective and inexpensive deterrent for squirrels. I've used it myself and found it really works! Some people also say that adding a little cayenne to bird feeders will discourage squirrels without harming the birds because birds can't taste it
Sprays and Plants – As with insects, squirrels don't like certain scents. So the peppermint or garlic sprays listed above may help keep them at bay. The same may be true of plants such as allium, hyacinth, geraniums, daffodils, peppermint, or garlic.
Peppermint Cotton Balls – Soak cotton balls with a few drops of peppermint oil and leave them near parts of the garden where squirrels have been doing damage. Just remember to replace them now and again.
Motion Sensing Sprinklers – Setting up some motion sensor sprinklers in the garden can help scare off squirrels while making sure your plants stay well-watered. You may want to be careful of sun scorching.
Fencing – Squirrels can be determined little creatures. If all else fails, consider putting squirrel-proof fencing around your garden.
Finding the right natural deterrents for the pest in your garden may require a bit of trial and error. But it's worth it to find a natural, organic way of protecting your plants and cultivating a healthy, fruitful, and chemical-free garden!