This post may contain affiliate links. Full disclosure policy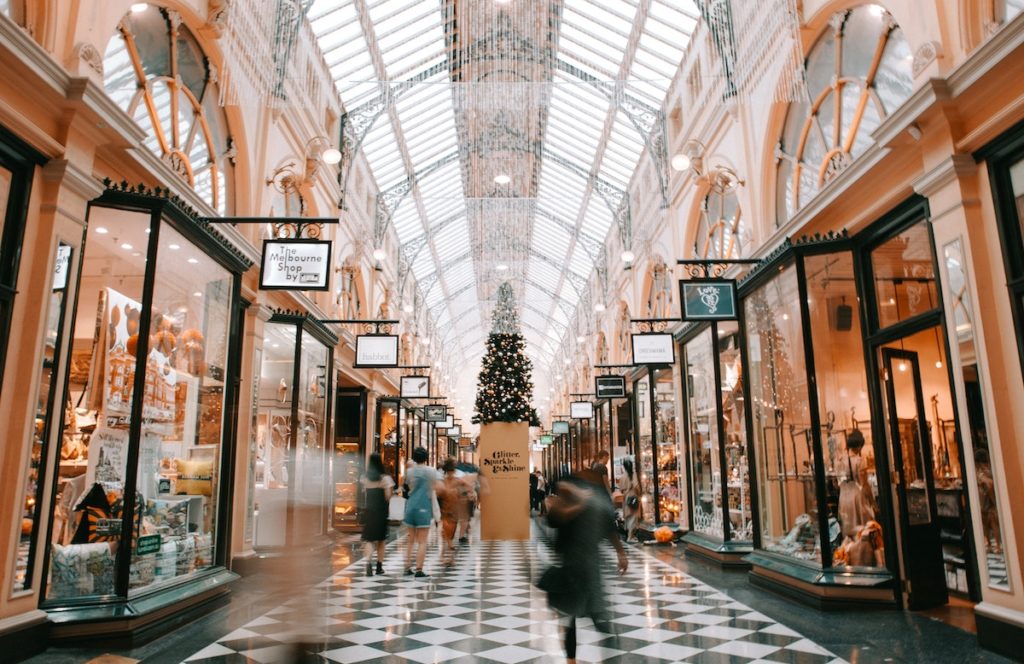 Is it just me or is anyone else feeling slightly panicked, realizing how limited the time is between Thanksgiving and Christmas? My holiday to-do list is longer than Santa's beard!
I need to get a tree, start decorating the house, bake about two zillion cookies, and begin planning out menus for our holiday meals. I also need to get busy on my shopping. And what better time than this weekend with so many amazing sales and deals? What with having less time and being semi-snowbound during our first big storm of the season, I am finding that it helpful to do at least some of my shopping online.
Yes, I will be going to my neighborhood bookstore to help celebrate Small Business Saturday as well as a cute local boutique to get couple of sweaters for…Well, I'd better not tell you who or it might spoil the surprise. But on Friday I'll also be taking advantage of Amazon's big Black Friday Sale. I can stay home by a cozy fire while cutting down on the hustle and bustle and getting some really great buys!
In the interest of getting ahead of the game, I've already got my eye on several items. These are either a steal of a deal, or an out of the box gift idea for the crafter, chef or mom of the year in your life.
Warning! The prices here seem to be pretty dynamic, which means they might have changed since I published this point. If the sale is over, you can probably find a similar item by looking around Amazon but if you see something you love at a price you like, grab it!
The Best Black Friday Deals (So Far!)
Just because I like to get a jump on things, here are a few items that are already on sale for Black Friday. I'll be posting other fun finds on my Facebook page throughout the day Friday so make sure to check back for more Black Friday shopping inspiration!
A versatile knitting organizer, I selected this gift because I kind of just love it, and the price is not bad at all! It would probably be a good tote for almost any kind of crafting, but I know the knitters in my life are going to go crazy over this!
As every quilter knows, you really can't have too many cutting mats. These cutting mats, in lots of sizes, are on sale right now! Added bonus, after looking at the previous purchasers' images, these look thick, sturdy and yet still flexible. I'l definitely be getting some for all my holiday crafting and as gifts for some of the quilters in my family. (There are a lot of us.)
Fun, colorful mini-skeins of yarn for small projects, or stocking stuffers. These would be great for teaching my grandkids how to knit or crochet! I'm also thinking about crocheting some little stuffed animals as gifts. Just imagine the cute critters I could make with these!
These wool pressing mats are great for quilters and are on sale at a great price! Good pressing is a must for your seams and quilt top and adding this wool mat onto your ironing board is definitely worth the small investment. This might be one of those gifts that I write my own name on under the tree.
Have you ever tried watercolor brush pens? All my novice art friends, these are for YOU! If you haven't tried them yet, believe me, they are life changing. I love using watercolor pens for making cards and even enjoy doing art projects with my grandkids with these. The mess is way less than the traditional watercolors. You don't have to spend any time on setting up either, which means more time to spend on being creative. This set has 48 colors, and an extra brush pen, which is a nice feature. Plus, they're on sale!
Does your Instant Pot talk to Alexa? Because this one does! (No kidding. This is actually a thing. Who knew? And side note, The Echo Dot is $15 off right now!) This Instant Pot is a smart wifi version. Fancy, right? Smart or not, the InstantPot is a life saver for days when it's suddenly four o'clock and you realize you  to take the chicken out.  It'll pay for itself in money you don't end up spending on last minute takeout meals.
I was looking for some new measuring cups and spoons! Love that these are so colorful AND a good deal. Two words, Stocking- Stuffers!
Wow! What a deal on this Rotisserie Convection Toaster oven from Cuisinart! It is regular price of $365.00 on sale for $109.99! One of my favorite things to say; "I saved more than I spent!"
My Thrift Store food processor finally bit the dust while making the Thanksgiving pie crusts.I gave it a decent burial and then ordered myself to this new Cuisinart model. Can't wait for it to arrive! This is my Christmas present to me, but it would be fantastic gift for your favorite cook.
This year's Black Friday offers seem to be all about the vacuums! I bought one of these for my Mom and she really likes it.  She can "clean the house" while reading a book. Or even taking a nap.  Genius! This one is $100 off AND it works with Alexa.
That's it for now, friends. But be sure to check my Facebook feed on Black Friday. I'll be searching out amazing deals to share with all of you. Oh, and if you see any great bargains that I've missed, pop me an email. We're all in this together!