This post may contain affiliate links. Full disclosure policy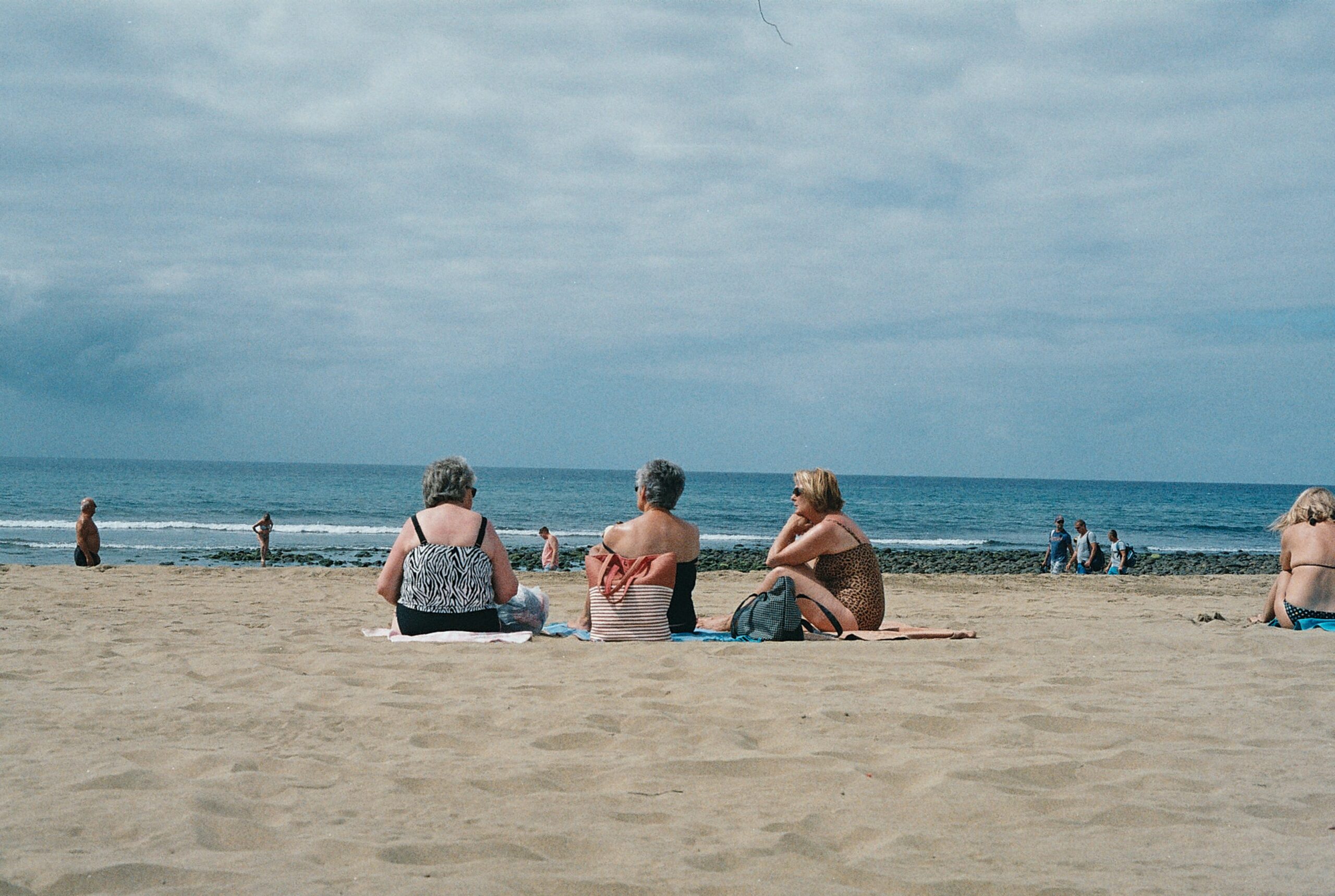 These are the best swimsuits for women over 50 – flattering and fashionable! Check out my suggestions for this year's best swimwear for mature women and get ready to hit the beach in style.
Say Goodbye to "Old Lady" Swimsuits!
Back in the bad old days, the choices of swimsuits for women over 50 were pretty limited. Near the knee swim dresses in basic black was the norm. The look wasn't too far from the bathing costumes our great-grandmothers wore.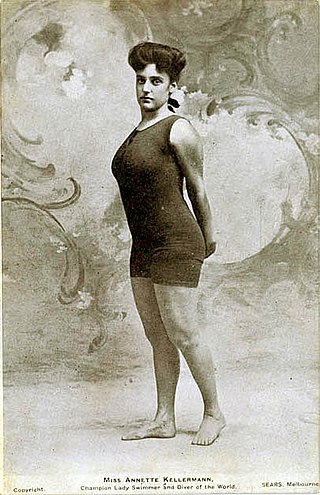 Thankfully, times have changed. And that's a good thing! Today's well-seasoned woman can choose from a huge array of swimsuits that are fun, fashionable, and flattering to mature bodies of all shapes and sizes.
My recent search for my 2022 swimsuit unearthed no end of options in styles and patterns that would look terrific on women of any age. After a little winnowing, I narrowed down my list of favorites.
Before you hit the beach or pool this summer, be sure to check out my suggestions for the best swimsuits for women over 50!
Best Mix and Match Two-Piece Options
I'm not sure how I stumbled upon Albion Fit swimwear, but I'm so glad I did! They feature models of many different sizes and body shapes, so you can get a realistic idea of how the swimsuit will look on your body. (As a quick note – click the images below to check out the suits for yourself!)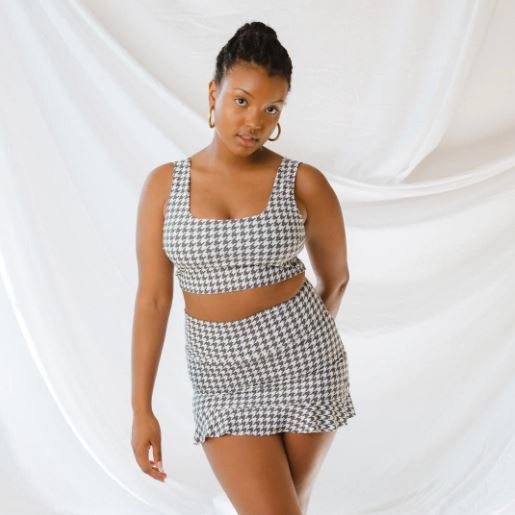 And I really love their mix and match options for two-piece swimsuits that are available in so many different prints and patterns. By choosing just the right top or bottom for your figure, women over 50 will have no trouble finding a flattering swimsuit they feel great wearing.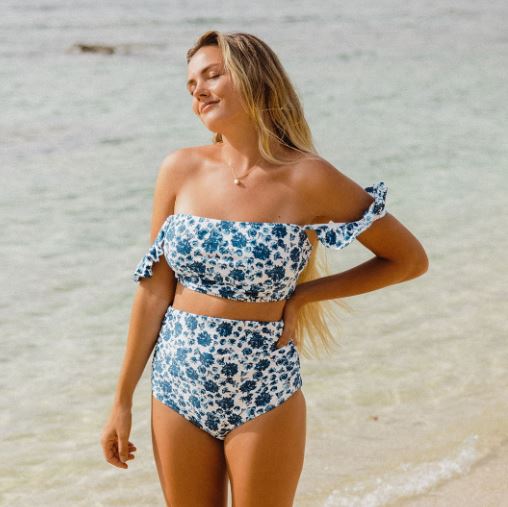 You can take your choice of hipsters, high-waisted, or ruched bottoms, as well as flirty and feminine swim skirts. When it comes to tops, you'll have even more choices – crop tops, switchbacks, tankinis, or bralettes.
Honestly, with all the options, it was hard to choose. I wanted a two-piece but one wouldn't show too much skin. Ultimately went with the Oliva Swim Crop and the High Waisted Swim Skirt in the Golden Hour pattern. It fits great and I feel great wearing it!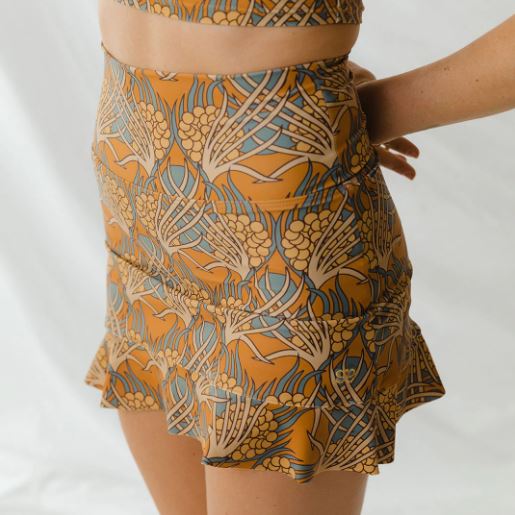 Wonderful One-Piece Swimsuits for Women Over 50
Summersalt is another great source for swimwear that looks great on mature figures. Again, one of the things I love about this company is that they're showing models of all different shapes and sizes. Let's hear it for body positivity!
This over-the-shoulder Sidestroke is a bestseller and I can see why! The angled striping is flattering to any shape. Plus, it comes in all kinds of colors. I really love the color-blocked options but it's offered in solids and florals too.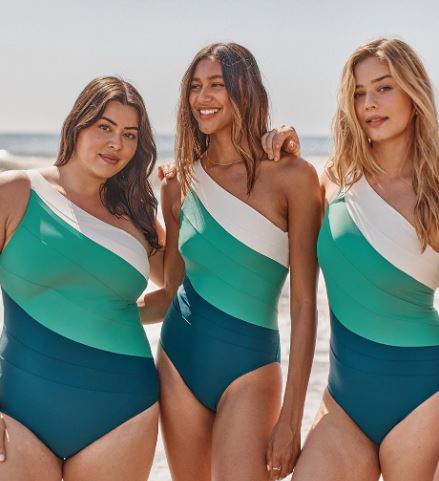 I'm also a big fan of their Perfect Wrap one-piece. Once again, those bias-cut fabrics are really flattering and it's available in so many different colors, prints, and patterns.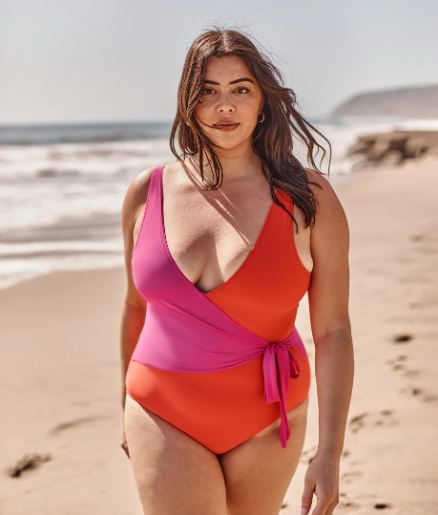 Best Swimsuits for the Sun-Sensitive
If you're reading a post about the best swimsuits for women over 50, then you probably remember the world before sunscreen. Back then, a lot of us would lather on the baby oil and bake in the sun for hours on end.
Now we understand that the sun – like most good things – should be enjoyed in moderation. Swimwear for the sun-sensitive makes that a lot easier!
I love this short-sleeved Lulu Floral Short Sleeve Rash Guard top from AlbionFit. The print is so pretty and it's got built-in 45 SPF protection. (Just remember that you'll need to get a bottom too.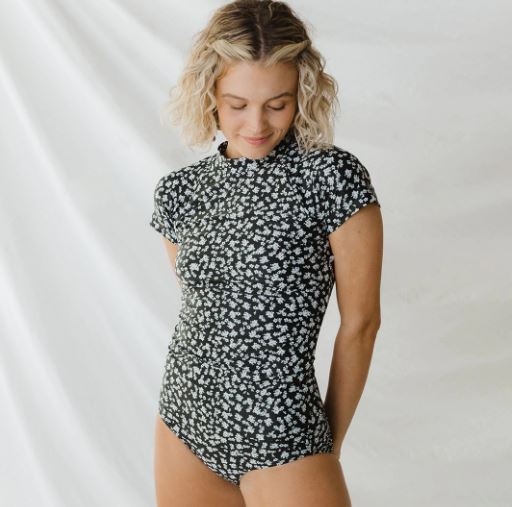 I'm also a big fan of this bright tropical sun shirt from LL Bean. It's got 50 spf!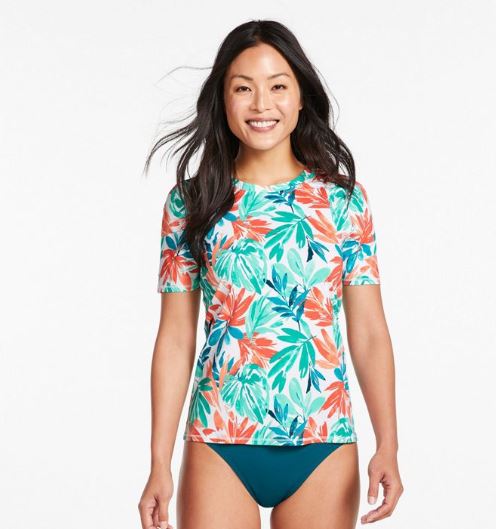 But if you want full arm protection in a one-piece, take a look at Albion Fit's Santori Long Sleeve One Piece. Love that blue floral! And the scoop out back gives it a lot of style.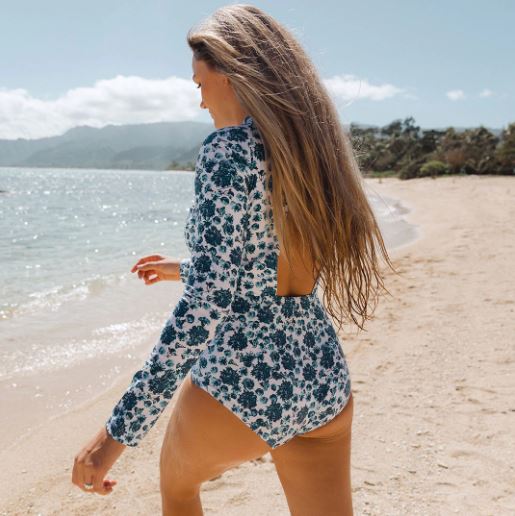 Affordable Swimsuits for Women Over 50
A high-quality, well-constructed swimsuit can last for years. But they can also be pricey.
Fortunately, there are some more affordable options on swimsuits for women over 50. The quality might not be as high as the suits listed above, but if you don't need it to last for more than a season or two, then these might be perfect.
Ruching does wonders for hiding all those little lumps and bumps. This affordably priced suit has ruching in all the right places, plus a really fun and flattering retro look neckline.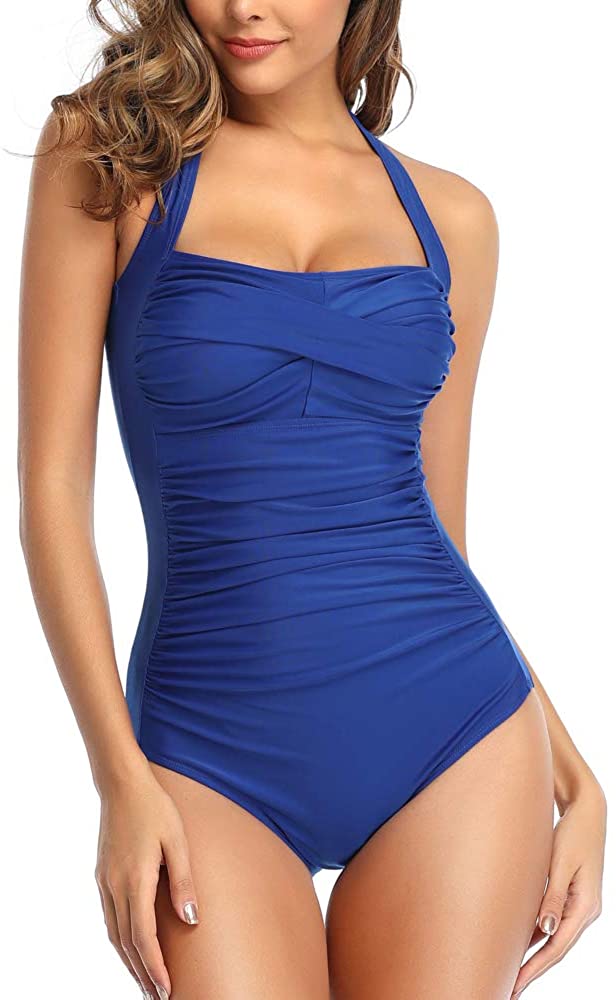 Though I know I poked a little fun at swim dresses at the start of this post. But if the cut and style are right, swim dresses can flattering and even a little sexy. How about this black and white color-blocked option?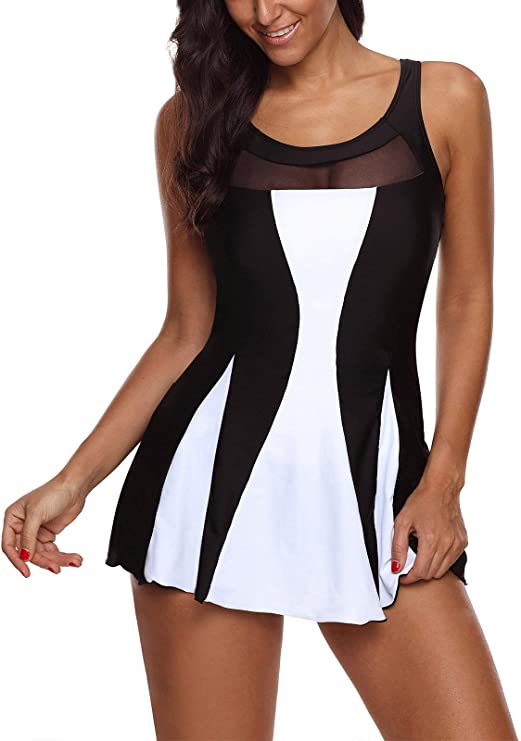 The curved cut of the panels will give you curves in all the right places and I love that mesh on the bodice. It's the farthest thing from an "old lady" swimsuit. There are quite a few choices of great-looking swim dress styles and colors from the same company, but I just ordered this one for myself!