This post may contain affiliate links. Full disclosure policy
THIS POST MAY CONTAIN REFERRAL LINKS. IF YOU CLICK THROUGH AND TAKE ACTION, I MAY BE COMPENSATED, AT NO ADDITIONAL COST TO YOU.
Let's be honest, no one needs a reason to craft, but sometimes it's fun to have an event or holiday in mind when getting those creative juices flowing.
Sometimes, I reach a point where I feel like I've seen too many cute, new craft ideas that I must share at least a few of them with my readers. I can't have time to make all the crafts (just most of them!) so I pass along in hopes that the craft idea gets stuck in your brain and you Must. Make. It.
I don't believe I own any St. Patrick's Day decorations. With my book schedule being that a new book launches at the end of each March (insert a shameless plug to preorder my new book, Hope On The Inside) it means that this time of year I'm doing to notice that St. Patrick's Day even happens, much less put up some decorations in my home.
My annual story goes something like this: show up to coffeeshop, have everyone stare at me strangely. Look down and make sure I put on pants (check!), can't figure out why everyone is looking at me that way. Have friend show up for coffee who finally tells me I'm not wearing green, so the strangers were staring. Friend pinches me. The End.
Maybe that's why I'm loving all the St. Patrick's Day decorations, because it's a holiday that is typically off my radar. I love little celebrations, or little decorative droplets in the home for those small holidays.
Who knows, St. Patrick's Day is on a Sunday this year, maybe I can steal some time that weekend to make a little DIY home decor?
But which one to make?
ST PATRICKS DAY CRAFTS FOR ADULTS – FARMHOUSE GARLAND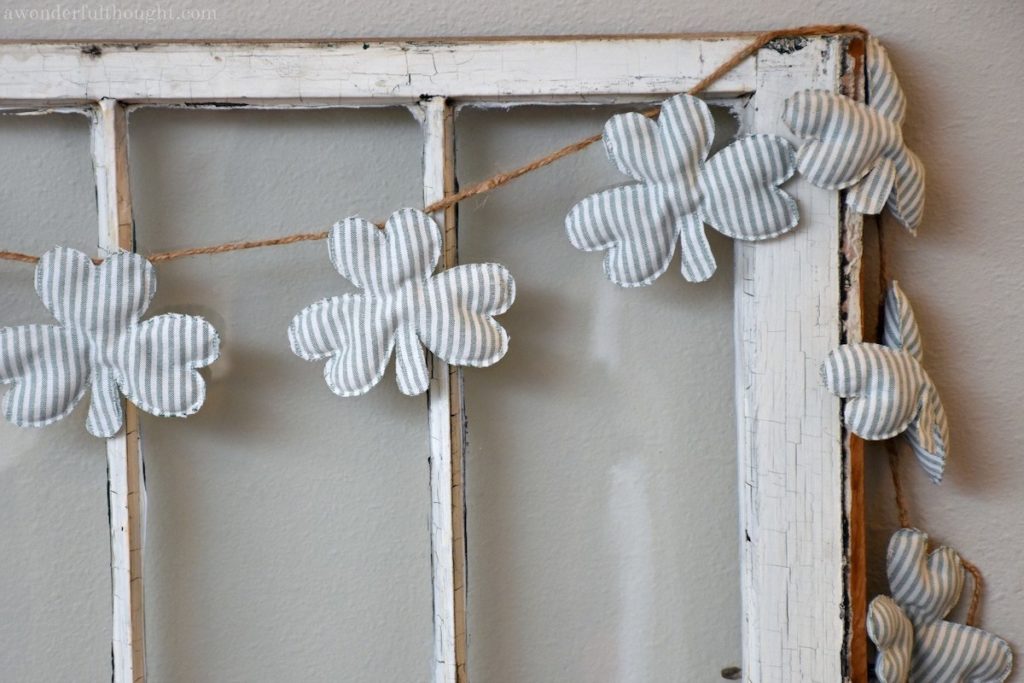 Some of my favorite crafts are things I feel like I could throw together with all various items I already have in my house – and this is one of those! A little leftover fabric (maybe in a handful of patterns instead of just one) and you end up with a sweet and subtle St. Patrick's day garland that could adorn a variety of places in your home.
ST PATRICKS DAY CRAFTS FOR ADULTS – BOOK PAGE SHAMROCK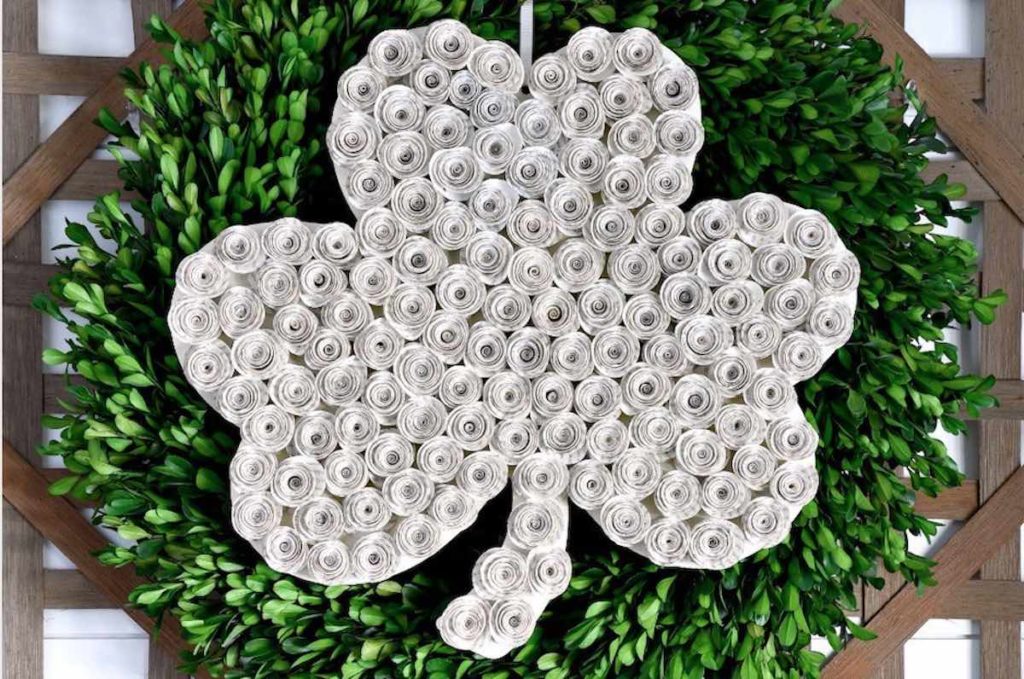 I love crafts made from book pages, but I'm sure that doesn't surprise anyone. (As long as you aren't cutting up my books, though I probably have some book drafts I'd be happy to donate!) Anyway, I love the versatility of this shamrock – this can hang as it is in front of a wreath, or simply over a door, or prop up on a mantle…the options are pretty much endless.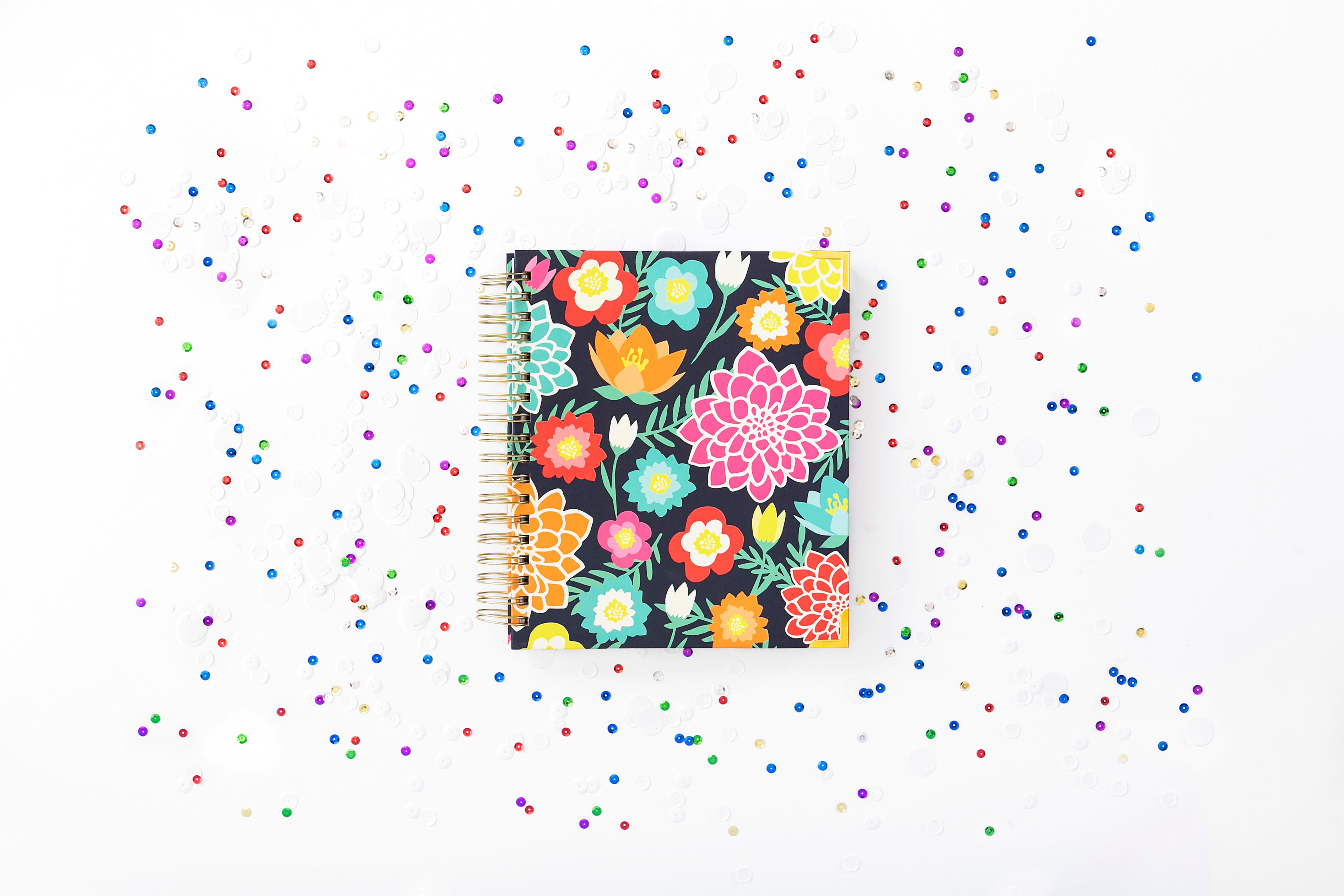 ST PATRICKS DAY MOSS PLACEMATS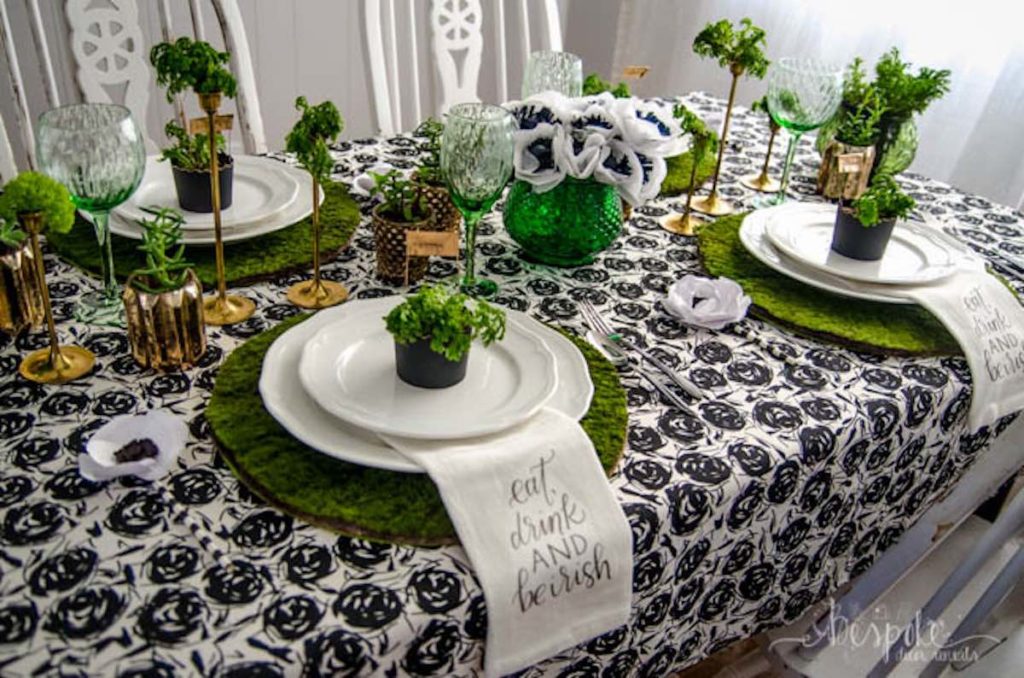 These are so easy, the'll easily take you the least time of the bunch. Mostly, I love how you can keep using them for so many things! Easter table, check. Summertime place settings, check. Once made and a million times used will be these placemats.
ST PATRICKS DAY LEPRECHAUN HATS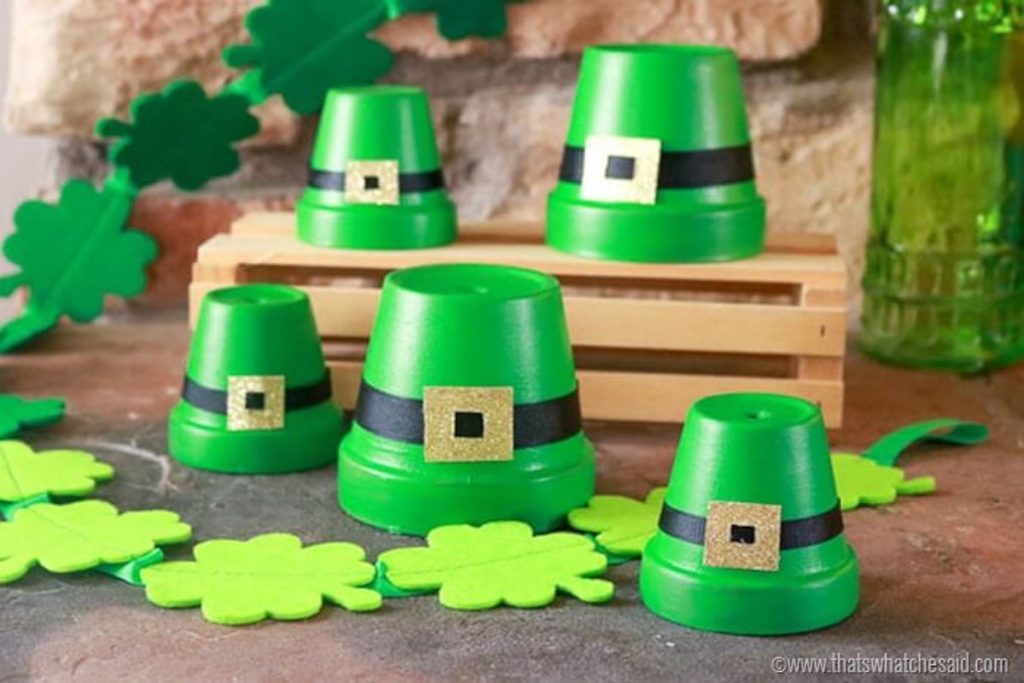 Oh, look at these wee little hats! Seriously though, these would be an easy addition to a bookcase vignette or centerpiece decorations for your table. As I've said already, you might even have the supplies for these in your house, which is always a bonus!
ST PATRICKS DAY CELTIC KNOTS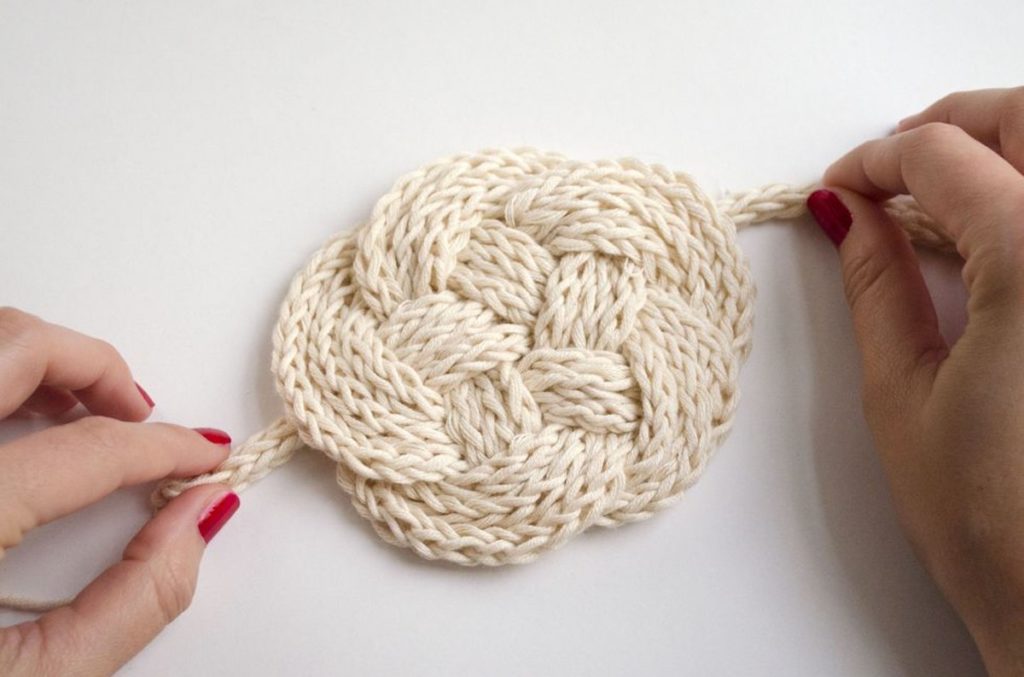 I saved the absolute best for last! For all you knitters out there, having some leftover yarn is the worst. Gather up all the scraps from your previous projects, and make these Celtic knot coasters. While these do add an extra little something around St. Patrick's Day, you could make these in any color and use them all year.