This post may contain affiliate links. Full disclosure policy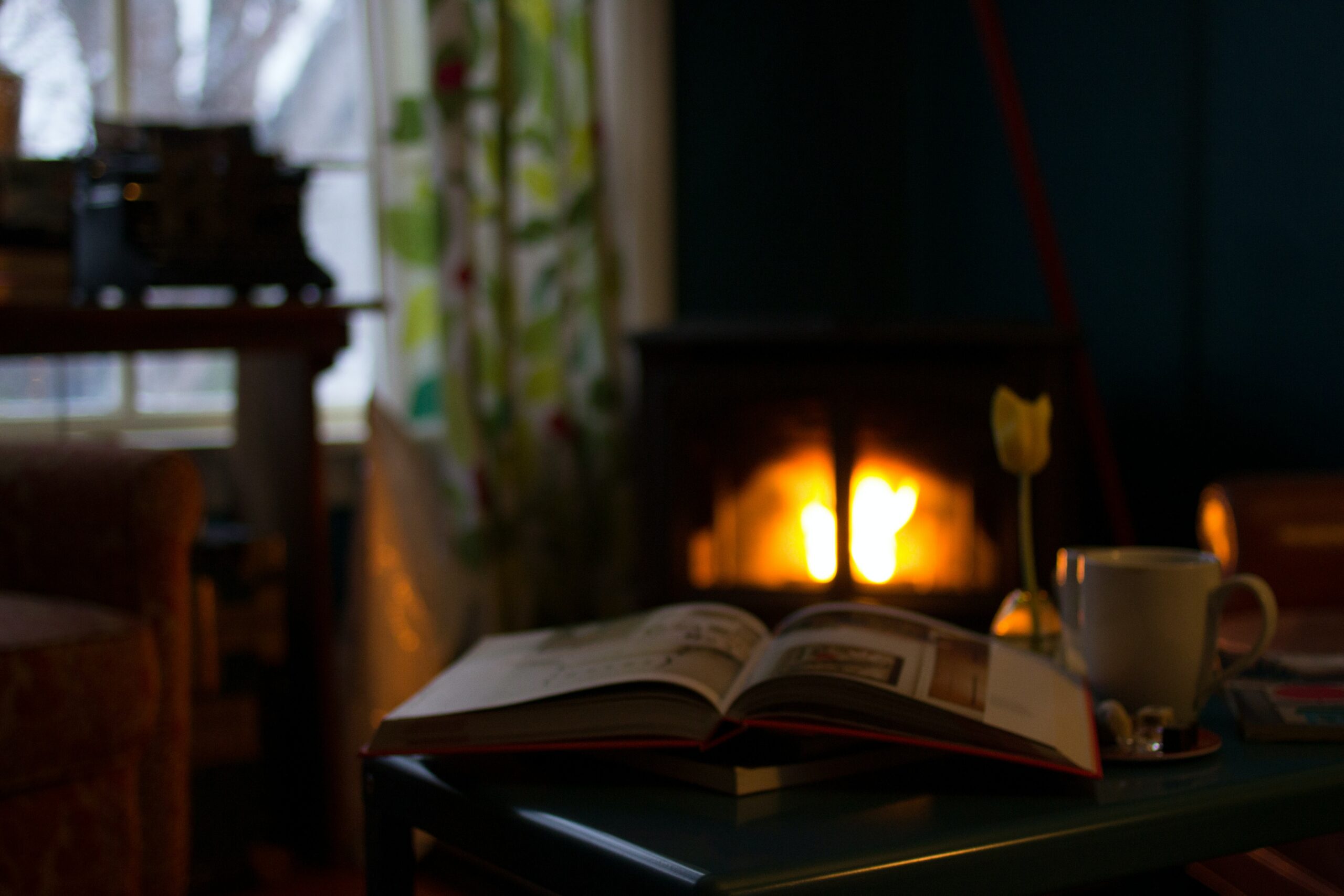 Flowers and chocolates notwithstanding, there's no better way to celebrate the month of love than reading books that celebrate love in all its forms.
Just in time for Valentine's Day, I'm sharing suggestions for lovely books that are all about love – a Valentine Reading List, if you will. Some are old and some are new, but every title on my list is a worthwhile book that celebrates love.
Valentine Reading List: Books that Celebrate Romantic Love
This sweet romantic comedy by Melissa Fergusson, described as "You've Got Mail meets The Proposal" is a perfect and perfectly delightful Valentine Day bon-bon!
Savannah Cade's dreams are coming true. The Claire Donovan, editor-in-chief of the most successful romance imprint in the country, has requested to see the manuscript Savannah's been secretly writing while working as editor herself—except at her publishing house, the philosophy is only highbrow works are worth printing and commercial fiction, particularly romance, should be reserved for the lowest level of Dante's inferno. But when Savannah drops her manuscript during a staff meeting and nearly exposes herself to the whole company—including William Pennington, new publisher and son of the romance-despising CEO herself—she races to hide her manuscript in the secret turret room of the old Victorian office.
When she returns, she's dismayed to discover that someone has not only been in her hidden nook but has written notes in the margins—quite critical ones. But when Claire's own reaction turns out to be nearly identical to the scribbled remarks, and worse, Claire announces that Savannah has six weeks to resubmit before she retires, Savannah finds herself forced to seek the help of the shadowy editor after all.
As their notes back and forth start to fill up the pages, however, Savannah finds him not just becoming pivotal to her work but her life. There's no doubt about it. She's falling for her mystery editor. If she only knew who he was.
This poignantly charming romance was released in 2014 but I didn't get to it until 2021. It was one of my favorite books of the year. Clueless, socially awkward Don Tillman is a character you can't help but root for.
The art of love is never a science: Meet Don Tillman, a brilliant yet socially inept professor of genetics, who's decided it's time he found a wife. In the orderly, evidence-based manner with which Don approaches all things, he designs the Wife Project to find his perfect partner: a sixteen-page, scientifically valid survey to filter out the drinkers, the smokers, the late arrivers.
Rosie Jarman possesses all these qualities. Don easily disqualifies her as a candidate for The Wife Project (even if she is "quite intelligent for a barmaid"). But Don is intrigued by Rosie's own quest to identify her biological father. When an unlikely relationship develops as they collaborate on The Father Project, Don is forced to confront the spontaneous whirlwind that is Rosie―and the realization that, despite your best scientific efforts, you don't find love, it finds you.
A romance about a couple of oil-and-water writers who can't help but feel the spark of love? Sign me up! It's a fun, romantic romp that has more depth than you might guess at first glance.
Augustus Everett is an acclaimed author of literary fiction. January Andrews writes bestselling romance. When she pens a happily ever after, he kills off his entire cast.
They're polar opposites.
In fact, the only thing they have in common is that for the next three months, they're living in neighboring beach houses, broke, and bogged down with writer's block.
Until, one hazy evening, one thing leads to another and they strike a deal designed to force them out of their creative ruts: Augustus will spend the summer writing something happy, and January will pen the next Great American Novel. She'll take him on field trips worthy of any rom-com montage, and he'll take her to interview surviving members of a backwoods death cult (obviously). Everyone will finish a book and no one will fall in love. Really.
Books that celebrate the love between mature characters are few and far between, but this is one of my all-time favorites. I've read it multiple times and enjoyed it every time.
In the small village of Edgecombe St. Mary in the English countryside lives Major Ernest Pettigrew (retired), the unlikely hero of Helen Simonson's wondrous debut. Wry, courtly, opinionated, and completely endearing, the Major leads a quiet life valuing the proper things that Englishmen have lived by for generations: honor, duty, decorum, and a properly brewed cup of tea. But then his brother's death sparks an unexpected friendship with Mrs. Jasmina Ali, the Pakistani shopkeeper from the village. Drawn together by their shared love of literature and the loss of their spouses, the Major and Mrs. Ali soon find their friendship blossoming into something more. But village society insists on embracing him as the quintessential local and regarding her as the permanent foreigner. Can their relationship survive the risks one takes when pursuing happiness in the face of culture and tradition?
Quoting the divine Dolly Parton, "Laughter through tears is my favorite emotion." If you're like me and love a little cry in your love story, you need to read this book. And as the two that come after it. Louisa Clark is a character I can't get enough of!
Louisa Clark is an ordinary girl living an exceedingly ordinary life—steady boyfriend, close family—who has barely been farther afield than their tiny village. She takes a badly needed job working for ex–Master of the Universe Will Traynor, who is wheelchair bound after an accident. Will has always lived a huge life—big deals, extreme sports, worldwide travel—and now he's pretty sure he cannot live the way he is.
Will is acerbic, moody, bossy—but Lou refuses to treat him with kid gloves, and soon his happiness means more to her than she expected. When she learns that Will has shocking plans of his own, she sets out to show him that life is still worth living.
A Love Story for this generation and perfect for fans of John Green's The Fault in Our Stars, Me Before You brings to life two people who couldn't have less in common—a heartbreakingly romantic novel that asks, What do you do when making the person you love happy also means breaking your own heart?
Valentine Reading List: Books about the Love of Family
In my opinion, there is no better, more enduring book that celebrates the love of family. If you read at all, chances are you've already read the book that made Louisa May a household name. But this is one of those novels that are worth a second, or third, or tenth read. Classics are classic for a reason.
Little Women is a novel by American author Louisa May Alcott (1832–1888), which was originally published in two volumes in 1868 and 1869. Following the lives of the four March sisters—Meg, Jo, Beth and Amy—the novel details their passage from childhood to womanhood and is loosely based on the author and her three sisters. Scholars classify Little Women as an autobiographical or semi-autobiographical novel.
Little Women has been read as a romance or as a quest, or both. It has been read as a family drama that validates virtue over wealth, but also as a means of escaping that life by women who knew its gender constraints only too well. Alcott created a new form of literature, one that took elements from Romantic children's fiction and combined it with others from sentimental novels, resulting in a totally new format.
Within Little Women can be found the first vision of the "All-American girl" and that her various aspects are embodied in the differing March sisters.
Forgive me for blowing my own horn, but I continue to love the relationship between Mary Dell Templeton, her sister Lydia Dale, and the whole quirky Tudmore-Templeton clan. I packed everything I know about love, loyalty, and family in all its complicated forms into the pages of this book.
Welcome to Too Much–where the women are strong-willed and the men are handsome yet shiftless. Ever since Mary Dell Templeton and her twin sister Lydia Dale were children, their Aunt Velvet has warned them away from local boys. But it's well known that the females in Mary Dell's family have two traits in common–superior sewing skills and a fatal weakness for men.
While Lydia Dale grows up petite and pretty, Mary Dell just keeps growing. Tall, smart, and sassy, she is determined to one day turn her love of sewing into a business. Meanwhile, she'll settle for raising babies with her new husband, Donny. But that dream proves elusive too, until finally, Mary Dell gets the son she always wanted–a child as different as he is wonderful. And as Mary Dell is forced to reconsider what truly matters in her family and her marriage, she begins to piece together a life that, like the colorful quilts she creates, will prove vibrant, rich, and absolutely unforgettable. . .
This story of estranged brothers, Benny and Byron, isn't just a story of a family coming together again, it's a real page-turner, filled with mystery and family secrets. Everybody's talking about this one and there's a reason; it's un-put-downable.
We can't choose what we inherit. But can we choose who we become?

In present-day California, Eleanor Bennett's death leaves behind a puzzling inheritance for her two children, Byron and Benny: a traditional Caribbean black cake, made from a family recipe with a long history, and a voice recording. In her message, Eleanor shares a tumultuous story about a headstrong young swimmer who escapes her island home under suspicion of murder. The heartbreaking tale Eleanor unfolds, the secrets she still holds back, and the mystery of a long-lost child, challenge everything the siblings thought they knew about their lineage, and themselves.
Can Byron and Benny reclaim their once-close relationship, piece together Eleanor's true history, and fulfill her final request to "share the black cake when the time is right"? Will their mother's revelations bring them back together or leave them feeling more lost than ever?
This is one of those books I wish I could read for the first time over and over again. It's also a book that I recommend over and over. It's funny, tender, and wise. I know you'll fall in love Patty Jane and her sister Harriet, just as I did. They're characters who feel like friends.
Patty Jane Dobbin should have known better than to marry a man as gorgeous as Thor Rolvaag, but she was too smitten to think twice. Yet nine months into their marriage, with a baby on the way, Thor is gone. It's a good thing Patty Jane has her irrepressible sister, Harriet, to rely on. For it's been said that a fine haircut can cure any number of ills, and before long the Minnesota sisters have opened a neighborhood beauty parlor complete with live harp music and an endless supply of delicious Norwegian baked goods. It's a wonderful, warmhearted place where you can count on good friends, lots of laughter, tears, and comfort when you need it—and the unmistakable scent of somebody getting a permanent wave. . . .
I love a book that lets me become an armchair traveler, visiting exotic counties and different cultures. The vivid writing in this story made me feel like I was traveling through the heart of India. But just as vivid, and just as real, was the relationship between the three sisters – Rajni, Jezmeen, and Shirina. I love books that celebrate love in families, and this is a story I've thought about many times since I read it in 2019.
The British-born Punjabi Shergill sisters—Rajni, Jezmeen, and Shirina—were never close and barely got along growing up, and now as adults, have grown even further apart. Rajni, a school principal is a stickler for order. Jezmeen, a thirty-year-old struggling actress, fears her big break may never come. Shirina, the peacemaking "good" sister married into wealth and enjoys a picture-perfect life.
On her deathbed, their mother voices one last wish: that her daughters will make a pilgrimage together to the Golden Temple in Amritsar to carry out her final rites. After a trip to India with her mother long ago, Rajni vowed never to return. But she's always been a dutiful daughter, and cannot, even now, refuse her mother's request. Jezmeen has just been publicly fired from her television job, so the trip to India is a welcome break to help her pick up the pieces of her broken career. Shirina's in-laws are pushing her to make a pivotal decision about her married life; time away will help her decide whether to meekly obey, or to bravely stand up for herself for the first time.
Arriving in India, these sisters will make unexpected discoveries about themselves, their mother, and their lives—and learn the real story behind the trip Rajni took with their Mother long ago—a momentous journey that resulted in Mum never being able to return to India again.
Valentine Reading List: Books about the Love of Friends
If you enjoy novels that lean a little toward the literary, this is the book for you. Ferrante's writing is luminous and wise, and the friendship between Lila and Elena rings true.
Beginning in the 1950s in a poor but vibrant neighborhood on the outskirts of Naples, Elena Ferrante's four-volume story spans almost sixty years, as its main characters, the fiery and unforgettable Lila and the bookish narrator, Elena, become women, wives, mothers, and leaders, all the while maintaining a complex and at times conflicted friendship. This first novel in the series follows Lila and Elena from their fateful meeting as ten-year-olds through their school years and adolescence.
Through the lives of these two women, Ferrante tells the story of a neighborhood, a city, and a country as it is transformed in ways that, in turn, also transform the relationship between two women.
I've never read a Fannie Flagg novel that I didn't love but this just might be my favorite. Again, classics are classic for a reason. If you haven't read it yet, you must. (And if you only saw the movie, that doesn't count. Read the book.)
Folksy and fresh, endearing and affecting, Fried Green Tomatoes at the Whistle Stop Cafe is a now-classic novel about two women: Evelyn, who's in the sad slump of middle age, and gray-headed Mrs. Threadgoode, who's telling her life story. Her tale includes two more women—the irrepressibly daredevilish tomboy Idgie and her friend Ruth—who back in the thirties ran a little place in Whistle Stop, Alabama, offering good coffee, southern barbecue, and all kinds of love and laughter—even an occasional murder. And as the past unfolds, the present will never be quite the same again.
I'm going to be honest here. I almost gave up on this book at first. I have a 50-page rule for books; if it doesn't grab me within the first 50, I'm done. Life is too short to spend reading books you don't enjoy. But somehow, without me quite understanding why, on about page 48, I fell in love with curmudgeonly Ove and the whole group of friends he doesn't want and never asked for who is determined to save him in spite of himself. I think you'll love him too.
Meet Ove. He's a curmudgeon—the kind of man who points at people he dislikes as if they were burglars caught outside his bedroom window. He has staunch principles, strict routines, and a short fuse. People call him "the bitter neighbor from hell."
But must Ove be bitter just because he doesn't walk around with a smile plastered to his face all the time? Behind the cranky exterior there is a story and a sadness. So when one November morning a chatty young couple with two chatty young daughters move in next door and accidentally flatten Ove's mailbox, it is the lead-in to a comical and heartwarming tale of unkempt cats, unexpected friendship, and the ancient art of backing up a U-Haul. All of which will change one cranky old man and a local residents' association to their very foundations.
Yeah, I know. I'm doing it again; recommending one of my own books. Well…actually two. But here's the thing – the priceless value of friendships, the essential nature of community, and the importance of friends who become as dear as family, is just what I do.
I've spent more than twenty years writing about these topics. Forgive me for blowing my own horn here but, at this point, I've gotten pretty good at it. So, I'm recommending two of my books that celebrate the love between friends, one of my earliest works, and my most recent.
It's a long way from Fort Worth, Texas, to New Bern, Connecticut, yet it only takes a day in the charming Yankee town to make Evelyn Dixon realize she's found her new home. The abrupt end of her marriage was Evelyn's wake-up call to get busy chasing her dream of opening a quilt shop. Finding a storefront is easy enough; starting a new life isn't. Little does Evelyn imagine it will bring a trio like Abigail Burgess, her niece Liza, and Margot Matthews through her door…

Troubled and angry after her mother's death, Liza threatens to embarrass her Aunt Abigail all over town unless she joins her for quilting classes. A victim of downsizing, Margot hopes an event at the quilt shop will be a chance to network—and keep from dying of boredom….As they stitch their unique creations, Evelyn, Abigail, Liza, and Margot form a sisterhood they never sought—but one they'll be grateful for when the unexpected provides a poignant reminder of the single thread that binds us all…
Celia Fairchild, known as advice columnist 'Dear Calpurnia', has insight into everybody's problems – except her own. Still bruised by the end of a marriage she thought was her last chance to create a family, Celia receives an unexpected answer to a "Dear Birthmother" letter. Celia throws herself into proving she's a perfect adoptive mother material – with a stable home and income – only to lose her job. Her one option: sell the Charleston house left to her by her recently departed, estranged Aunt Calpurnia.
Arriving in Charleston, Celia learns that Calpurnia had become a hoarder, the house is a wreck, and selling it will require a drastic, rapid makeover. The task of renovation seems overwhelming and risky. But with the help of new neighbors, old friends, and an unlikely sisterhood of strong, creative women who need her as much as she needs them, Celia knits together the truth about her estranged family — and about herself.
Valentine Reading List: Books about the Love of Animals
This true story about an endearing pig who helps a woman who has always felt more comfortable around animals than people connect with the people in her community is a heartwarming tale that animal lovers will adore.
A naturalist who spent months at a time living on her own among wild creatures in remote jungles, Sy Montgomery had always felt more comfortable with animals than with people. So she gladly opened her heart to a sick piglet who had been crowded away from nourishing meals by his stronger siblings. Yet Sy had no inkling that this piglet, later named Christopher Hogwood, would not only survive but flourish—and she soon found herself engaged with her small-town community in ways she had never dreamed possible. Unexpectedly, Christopher provided this peripatetic traveler with something she had sought all her life: an anchor (eventually weighing 750 pounds) to family and home.
The Good Good Pig celebrates Christopher Hogwood in all his glory, from his inauspicious infancy to hog heaven in rural New Hampshire, where his boundless zest for life and his large, loving heart made him absolute monarch over a (mostly) peaceable kingdom. At first, his domain included only Sy's cosseted hens and her beautiful border collie, Tess. Then the neighbors began fetching Christopher home from his unauthorized jaunts, the little girls next door started giving him warm, soapy baths, and the villagers brought him delicious leftovers. His intelligence and fame increased along with his girth. He was featured in USA Today and on several National Public Radio environmental programs. On election day, some voters even wrote in Christopher's name on their ballots.
But as this enchanting book describes, Christopher Hogwood's influence extended far beyond celebrity; for he was, as a friend said, a great big Buddha master. Sy reveals what she and others learned from this generous soul who just so happened to be a pig—lessons about self-acceptance, the meaning of family, the value of community, and the pleasures of the sweet green Earth. The Good Good Pig provides proof that with love, almost anything is possible.
An unhappy but indomitable girl, a curmudgeonly widower, and seven adorable puppies? What's not to love! Maybe that's why this story of people united by the love of animals has garnered more than 22,000 Amazon reviews!
Thirteen-year-old Abby Hubble lives in an unhappy home in the Sierra Nevada foothills where her father makes life miserable for her and her mother, Mary. One day Abby witnesses a man dump a litter of puppies into the nearby river. Diving in to rescue all seven, she knows she won't be able to bring them home. Afraid for their fate at the pound, she takes them to an abandoned cabin, where all she can offer is a promise that she'll be back the next day.
To grieving widower Elliot Colvin, life has lost meaning. Looking for solace, he retreats to the hunting cabin he last visited years ago, before his wife's illness. What he discovers is not at all what he expected: seven puppies and one determined girl with an indomitable heart.
As Abby and Elliot's friendship deepens, Abby imagines how much better her life—and the puppies' lives—would be if her mother were married to Elliot instead of her father. But when Abby's father moves the family hundreds of miles away, Abby and her mother must decide how long they're willing to defer happiness.
Seven Perfect Things is a story about joy, where to find it, how to know it when you see it, and the courage it takes to hang on to it once you have it
Though this charming story is as much about the struggles of a young man trying to find his way in the world as it is about the love of animals that makes him such a good vet, it's a classic and a must-read for anyone who cares about animals.
In the rolling dales of Yorkshire, a simple, rural region of northern England, a young veterinarian from Sunderland joins a new practice. A stranger in a strange land, he must quickly learn the odd dialect and humorous ways of the locals, master outdated equipment, and do his best to mend, treat, and heal pets and livestock alike. This witty and heartwarming collection, based on the author's own experiences, became an international success, spawning sequels and winning over animal lovers everywhere. Perhaps better than any other writer, James Herriot reveals the ties that bind us to the creatures in our lives.