This post may contain affiliate links. Full disclosure policy
THIS POST MAY CONTAIN REFERRAL LINKS. IF YOU CLICK THROUGH AND TAKE ACTION, I MAY BE COMPENSATED, AT NO ADDITIONAL COST TO YOU.
My latest novel, Hope On The Inside, has all the elements of a quintessential book club book. The quickly paced plot. The strong themes of creativity and sisterhood. It has the surprises. The lovable characters. The tear-jerking moments. And did I mention the food?
Don't even get me started on my passion for book clubs! Although I guess I already got started on my love of book clubs in this post from last year.
Suffice it to say book clubs = books, food and friends. Basically a perfect recipe in life.
But throwing the perfect book club party can be a little daunting! What should I cook? What music should I play? What wine should I serve? What thought-provoking questions should I throw out to the group? 
Don't worry, that's the fun part.
If you've been debating on your next book club book and have made the (obviously very smart) choice to read Hope on the Inside, I'm going to make your life very easy when it comes to prepping for your book club party.
How, you ask? I made a Hope on the Inside party kit just for the occasion!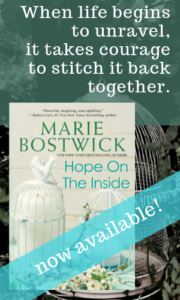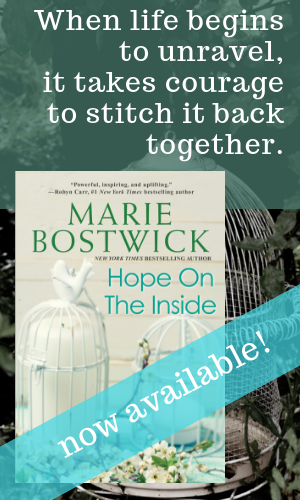 So, grab your best gal pals, your latest quilting or crafting project, and cook the books with recipes inspired by Hope On The Inside. You won't have to dig very deep into the book to find out about the husband with an affinity for baking! If you need some help getting started with the book discussion, there are helpful suggestions and questions in the back.
Choose savory muffins, a rosemary olive bread, or the very best oatmeal cookies and offer along with iced mint tea and fruit. Because they are the fuel you'll need for a lovely book discussion, if you ask me.
And in this case, the rosemary won't be a bad omen. (You'll know what this means after you get through the first chapter or two).
Download Your Free Party Kit!
If you'd like to have the full Book Club Party Kit simply enter your email address below and the whole kit-n-caboodle will show up in your email a few minutes later! Oh, the magic of the internet!
A Little Teaser
Just to make you drool a little bit, here's a picture of the wonderful Rosemary Olive Loaf that's included with the party kit! Serve warm, spread a little butter, slice on the diagonal (because, pretty) and you'll be in food heaven!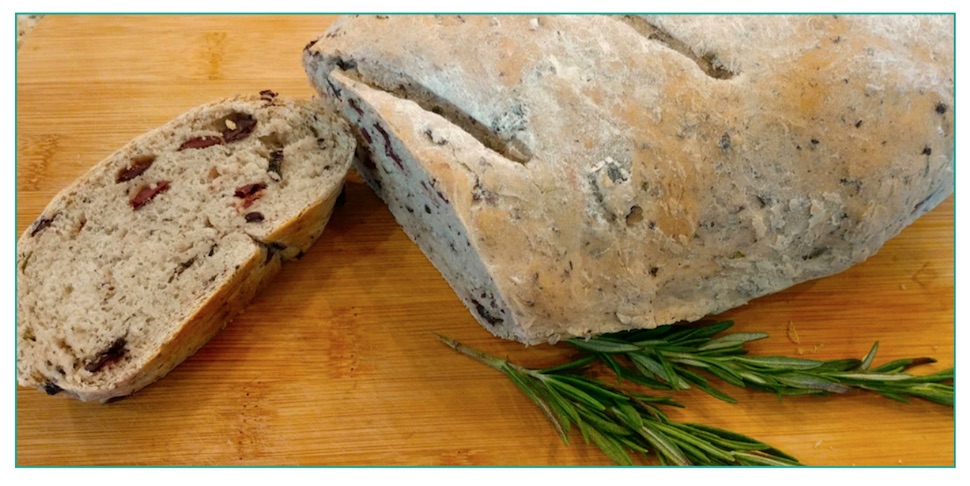 Alright readers, that's all I've got time for today! Book launch weeks are busy – in a good way!
Have a great weekend, Fierce Friends, and maybe bake some oatmeal cookies!