This post may contain affiliate links. Full disclosure policy
Get your morning off to a great start with this 5 Ingredient Hawaiian-Inspired Smoothie – bursting with terrific tropical flavors and so easy to make. The perfect choice for a healthy and tasty breakfast on the go!
Still Dreaming Of The Islands With A 5 Ingredient Hawaiian-Inspired Smoothie
My husband and I just returned from a fabulous and relaxing visit to Hawaii. Because we've been there so many times in the past, we were freed from the need for frantic sightseeing or rushed itineraries.
We started every morning with an early, leisurely three-mile walk for coffee, returned to the condo for a half day of work on the lanai, and spent the afternoon poolside or beachside.
It was heaven! And very relaxing.
However, all good things must come to an end. We flew home over the weekend and hit the ground running today. Have you noticed how things seem to pile up when you're away for a week?
Unfortunately, just because I'm away from the office doesn't mean that the stuff on my to-do list disappeared. All the things I didn't do last week are waiting for me this week, along with all the responsibilities I'd need to tackle in a regular workweek.
When so much is going on, a quick and healthy breakfast is absolutely a must. Smoothies are my grab-and-go fuel of choice on weeks like this. With my heart still in the islands, I thought I'd ease the transition back to regular life by making a smoothie that's inspired by Hawaiian flavors.
The result is this 5 Ingredient Hawaiian-Inspired Smoothie. It's healthy, easy, and oh-so-good.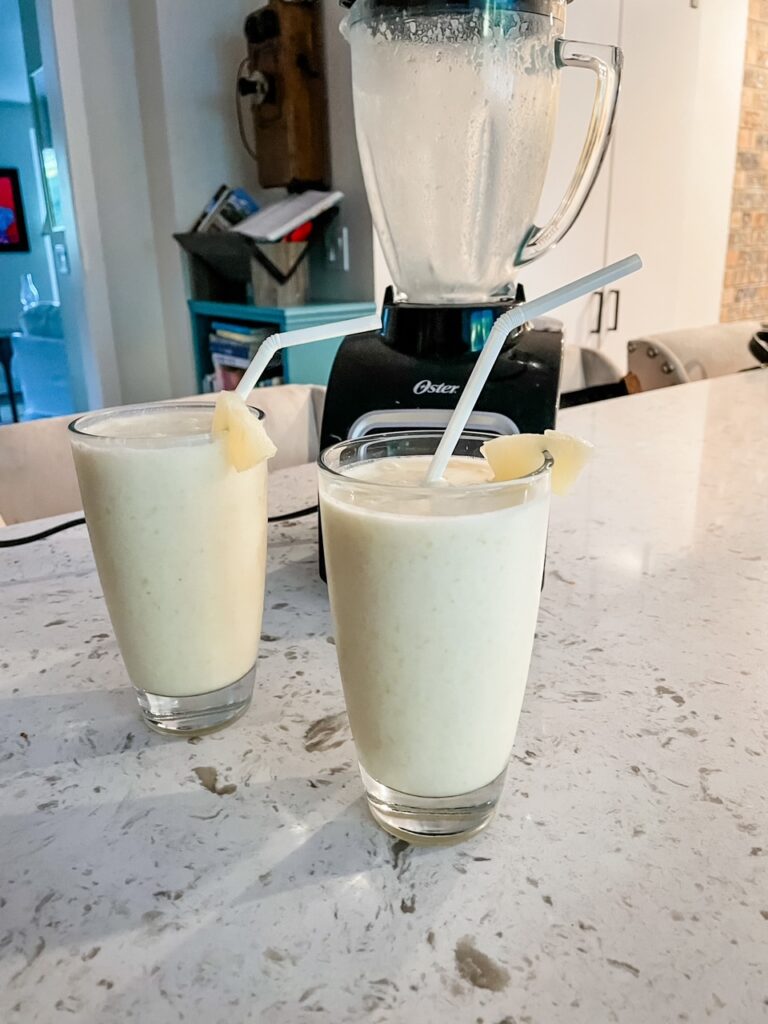 5 Ingredient Hawaiian-Inspired Smoothie – A Healthy And Tasty Breakfast On The Go
The making of smoothies doesn't require much explanation. You just toss the ingredients in the blender, hit the puree button, and you're good to go. So I won't waste words and time on that.
But I do want to tell you a little bit about some of the health benefits of this 5 Ingredient Hawaiian-Inspired Smoothie.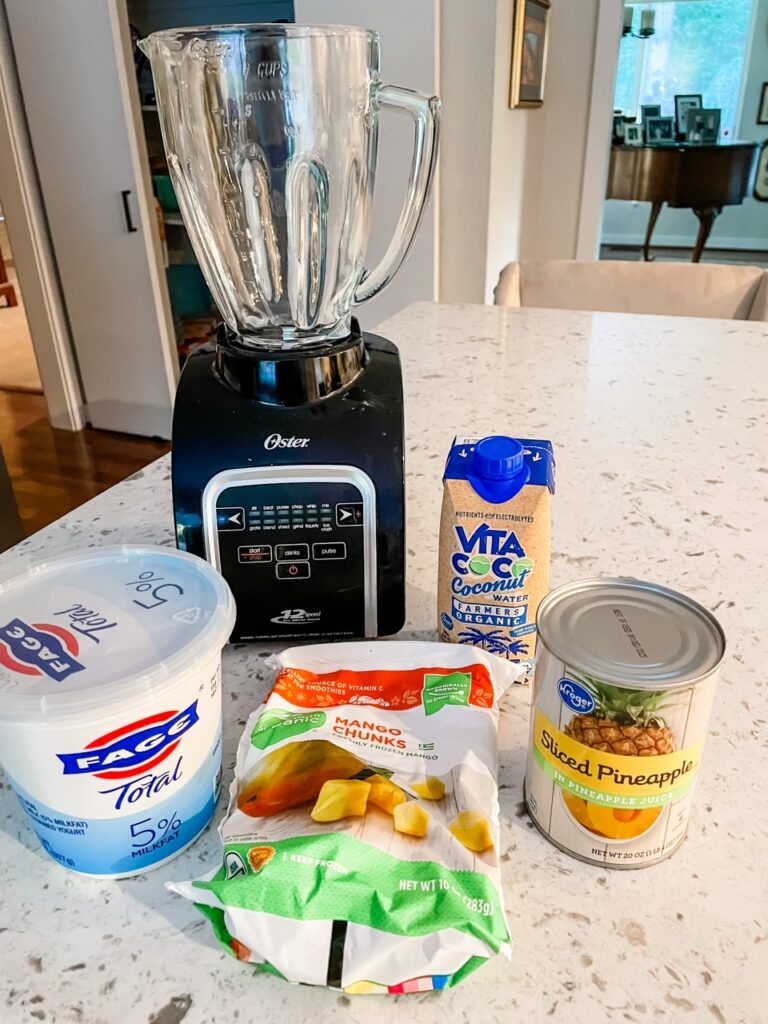 To start with, you'll get ten grams of high-quality protein in each serving from the Greek yogurt, which gives the smooth a creamy consistency and a bit of a tang. Use whole milk, low fat, or nonfat Greek yogurt, the choice is yours.
You'll also get a generous helping of mango and pineapple that gives this smoothie a gorgeous tropical flavor and a touch of sweetness without any added sugar. And even though you'll be blending the fruit, the smoothie will still have lots of fiber to aid digestion.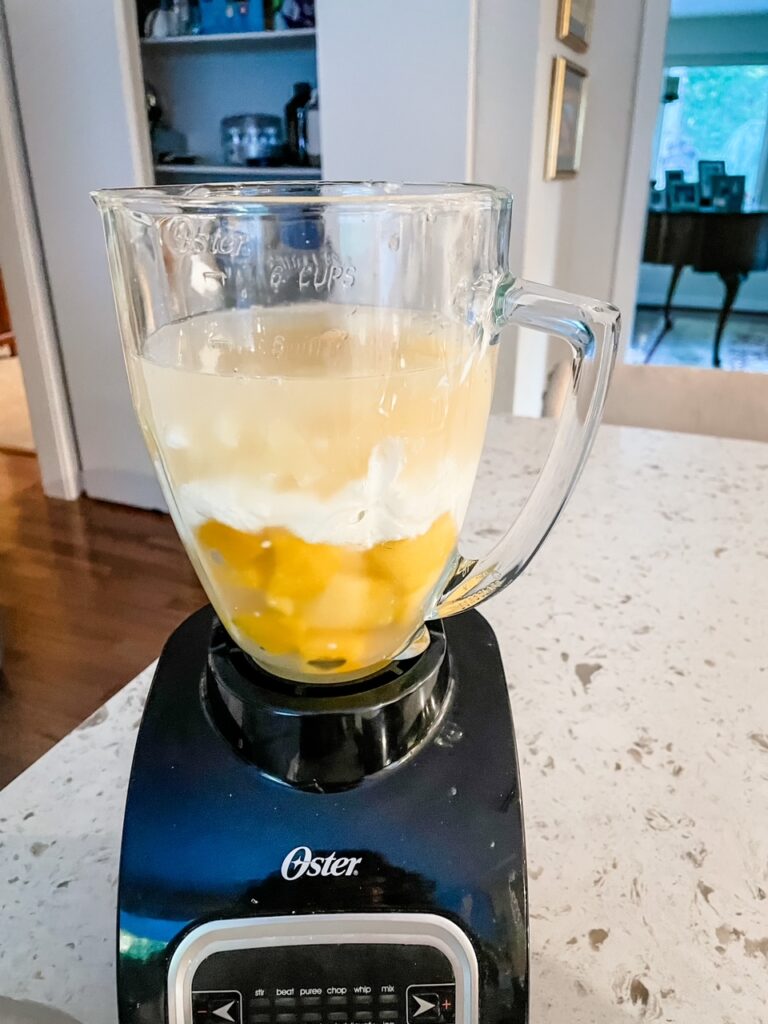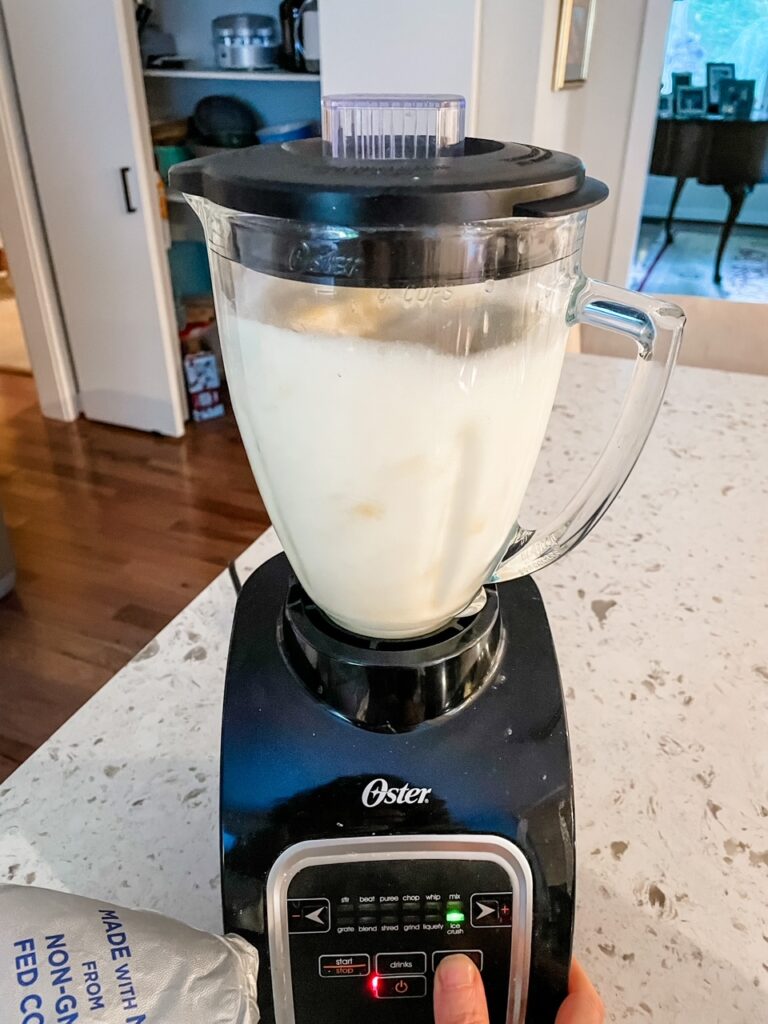 Another healthy ingredient in my 5 Ingredient Hawaiian-Inspired Smoothie is coconut water. It adds a subtle sweetness and, of course, coconut flavor. The flavor is subtle, not nearly as pronounced as coconut milk.
If you don't care for the taste of coconut, then you could substitute plain water or add extra juice. But coconut water includes important minerals such as potassium, magnesium, and sodium. Also, plain coconut water, the kind without added sugar, salt, or flavor, is low in calories while still adding flavor.
Though it delivers healthy ingredients that will keep you fueled up on busy days, the best part of this 5 Ingredient Hawaiian-Inspired Smoothie is the taste! It's creamy, just sweet enough, and brimming with island flavor.
Give it a try this week and enjoy a taste of Hawaii wherever you are!
Print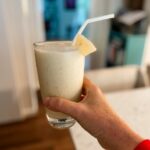 5 Ingredient Hawaiian-Inspired Smoothie
---
Author:

Yield:

2

generous servings

1

x
1 cup

Greek yogurt

2 cups

frozen mango chunks

1 cup

canned pineapple chunks

1 cup

pineapple juice (drained from can)

1 cup

coconut water
---
Instructions
Place all ingredients into a blender. Puree on high until smooth. Pour into tall glasses and serve immediately.