This post may contain affiliate links. Full disclosure policy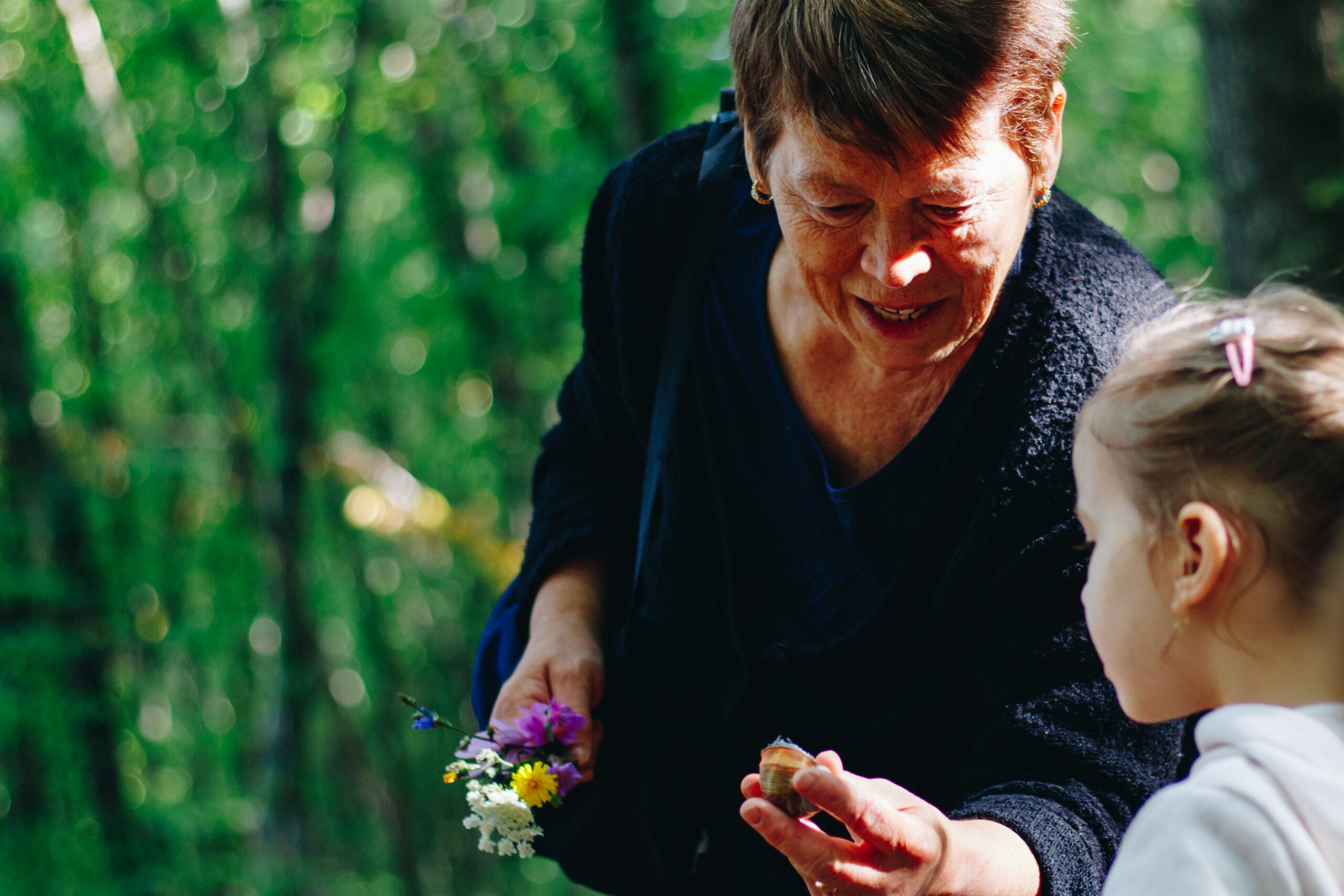 Looking for fun activities for kids that don't involve a screen? Check out these 40 Unplugged Activities for Kids to enjoy with the little people in your life!
The Granddarlings are Here! Time for Some Unplugged Activities
It's been a busy week here at Casa Bostwick. REALLY busy!
One of my sons and his wife had to go to a conference and asked if their four children could stay with us for three days. Of course, we said yes and had such fun.
It would have been easy enough to simply let them watch movies or play video games during their visit. However, I wanted this to be a fun and memorable visit for all of us. In my experience, lasting memories are rarely associated with screens. So, I took a little time to research and plan options for unplugged activities for kids that I felt sure they'd enjoy.
Read on for my list of Unplugged Activities for Kids!
Unplugged Activities for Kids: Indoor Activities
Read a Classic Book Aloud
Everyone loves being read to. Pick a classic tale from your childhood, preferably with illustrations, and read it aloud to your little one. If those little ones aren't so little anymore, maybe they can read to you.
Bake Cookies
Put on your aprons and get baking. Chocolate chip is always a favorite but even the littlest kids can help mix up a batch of Rice Krispy treats.
Dance Party
Turn up the volume and bust a move. Make sure that everybody gets a chance to add their favorite song to the playlist.
Play Simon Says
Perfect if they need to work off a little energy on a chilly or rainy day. Good for all ages.
Board Game Night
An age-appropriate board game is fun for everyone! (Well, okay…let's get real. No adult ever had fun playing Candyland. But sometimes you've gotta suck it up for the sake of the kiddos.)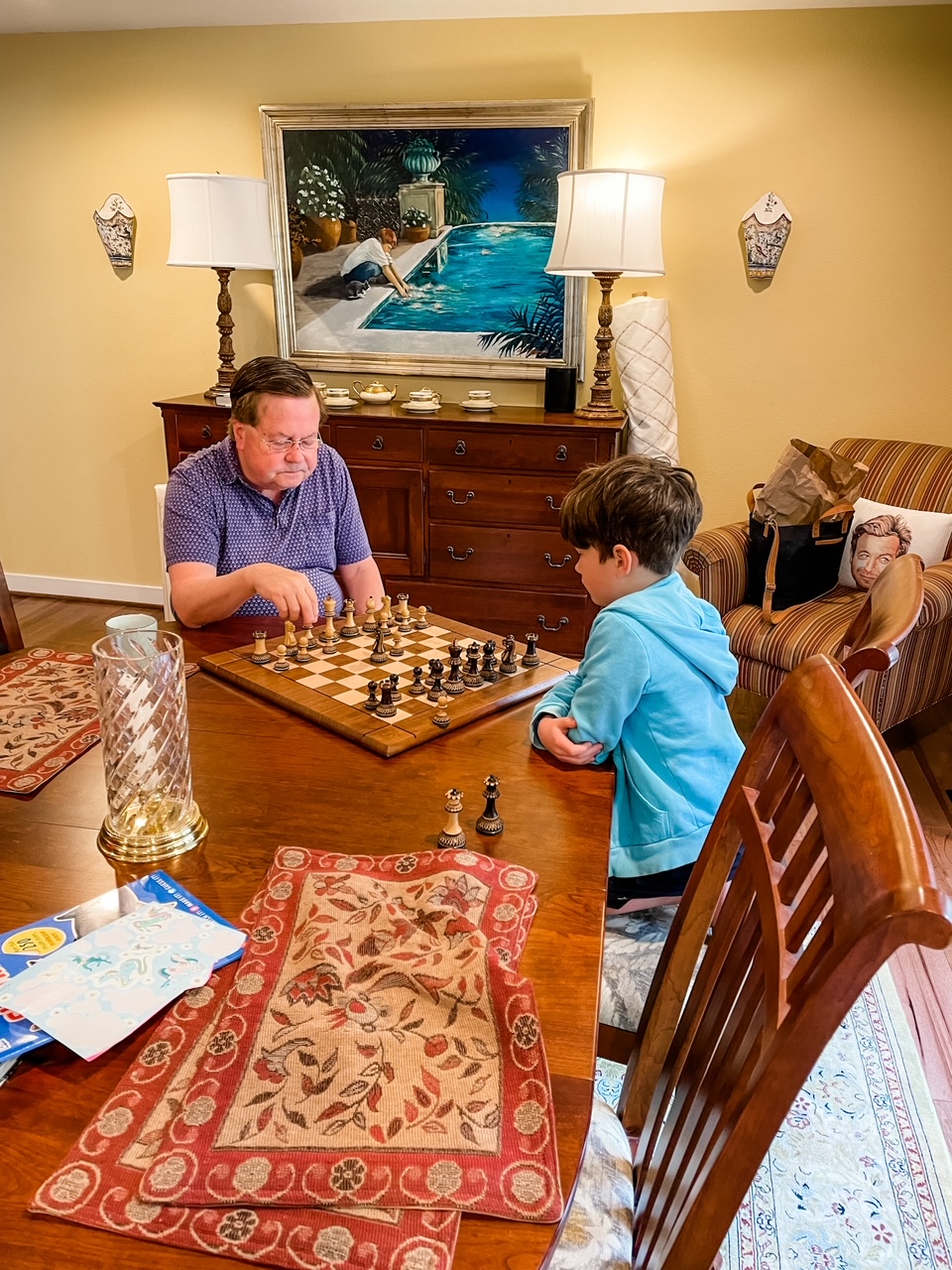 Make Puppets
Mismatched socks, a few old buttons, a bit of felt or fabric scraps, and some basic sewing skills or a hot glue gun are all you need to make really cute puppets. The Handmade Charlotte blog has some great ideas for making puppets. But paper bags and some crayons will work in a pinch.
Build a Couch Fort
If you don't mind a bit of temporary mess, getting out the blankets and letting the kiddos commandeer the couch cushions to make a fort will keep them busy for hours.
Play Dress Up
Pile hats, shoes, handbags, ties, jewelry, and scarves on a bed and let them have at it.
Write a Story
Some kids take to story writing naturally. However, if they need a bit of prompting, try this exercise.
Give them a character with a problem – a lonely elephant, a circus clown who wishes he was a magician, a little boy who lost his lunch money. Then put various small objects into a box with a lid, have them pull one out without looking, and figure out how to work it into the story. This works really well with a group.
Build a Model
Older kids who can work independently will love this. So will parents or grandparents who need a little quiet time.
Build a Birdhouse
Building birdhouses is even more fun when combined with backyard birdwatching or trip to a local wildlife sanctuary.
Unplugged Activities for Kids: Arts and Crafts
Make Collages
Give everybody a piece of poster board, scissors, glue, and let them have at it. A great way to use up those old magazines you've been hoarding!
Tie-Dye T-Shirts
It can be a little messy and definitely requires supervision, but kids love it. This is an unplugged activity they'll remember for years!
Sticker Book Fun
Sticker books are available for a range of ages. It's a good quiet time activity.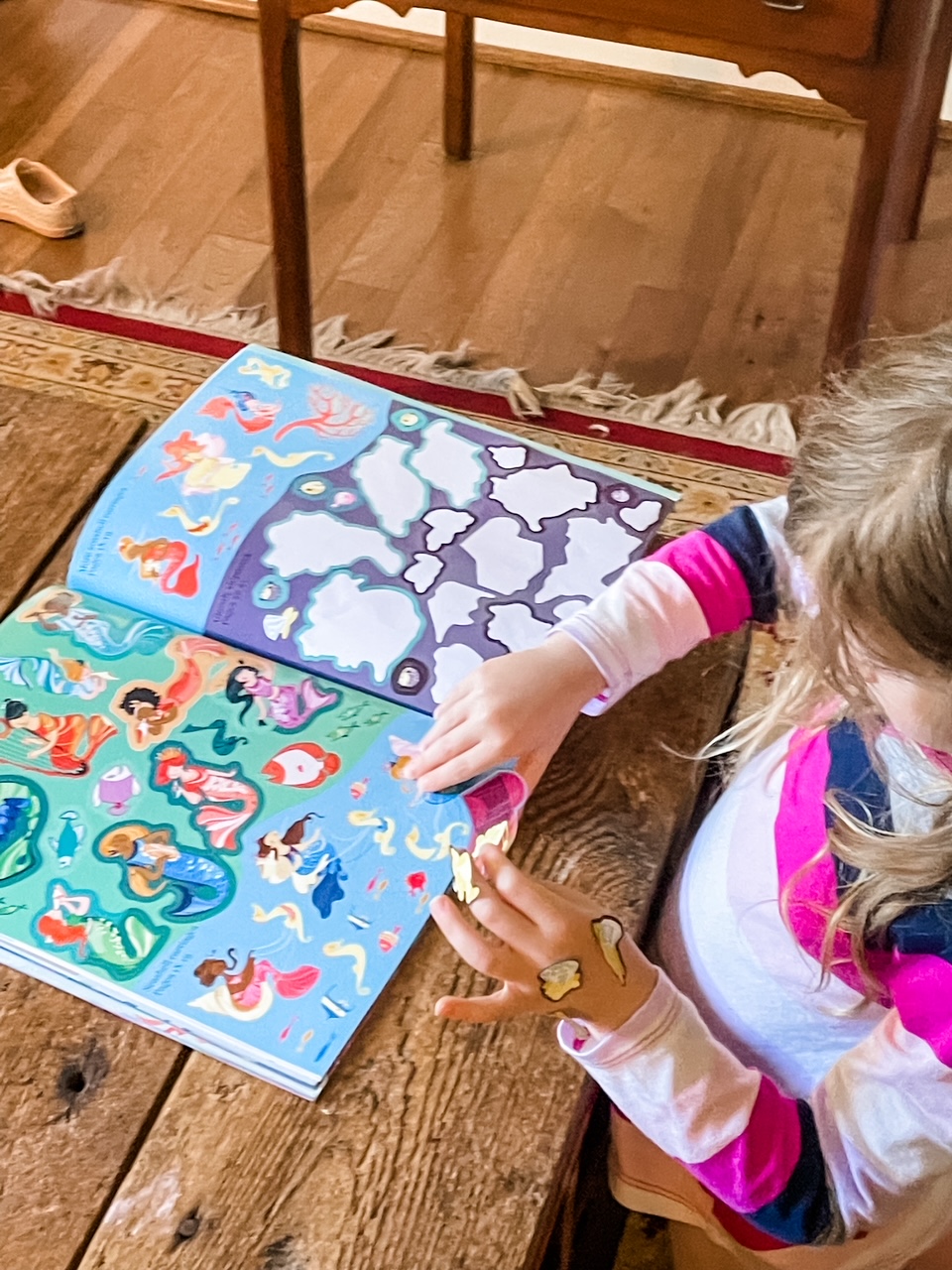 Origami
Whether it's a simple paper airplane or a fancy flower or animal, paper folded crafts are always a winner with kids.
Finger Painting
A great unplugged activity for little kids. Just be sure they're wearing old clothes.
Build a Cardboard Box Fort
Every kid knows that the box is always more fun than the thing that came inside it. Give them an old appliance or extra-large packing box and let them have at it. Before you know it, the box will become a firetruck, clubhouse, or rocket ship to Mars!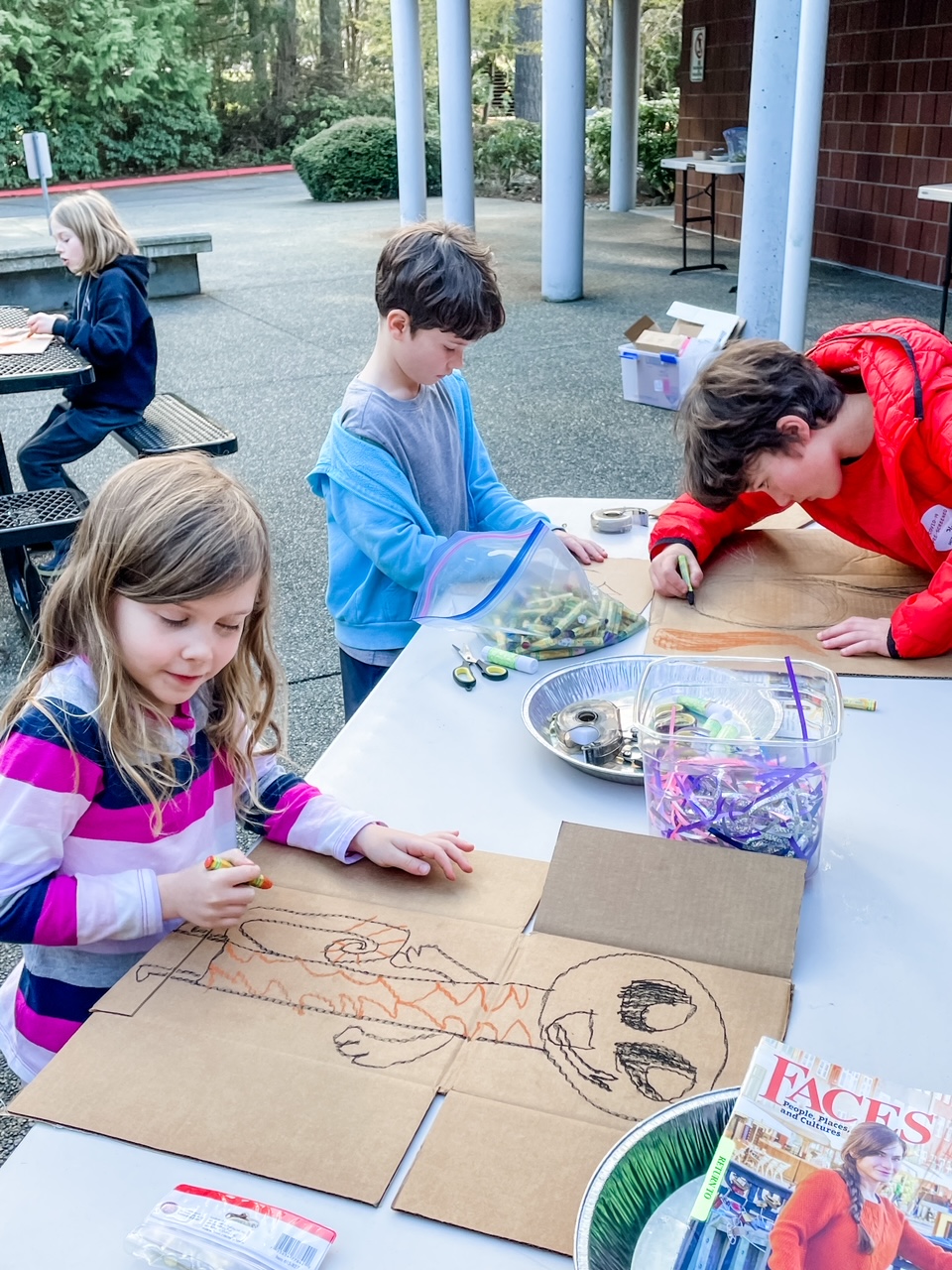 Learn to Crochet
School-age kids will love learning to crochet. Check out these 8 Easy Crochet Projects for Kids.
Sew A Pillowcase
Pillowcases are a perfect project for beginning sewers. This tutorial from Craftsy shows the popular "burrito" method for making a pillowcase in about 15 minutes.
Unplugged Activities for Kids: Outdoor Activities
Backyard Campout
If the weather is warm and you've got outdoor space, a backyard campout is something the kids will never forget.
Old School Outdoor Games
Remember Kick the Can? Freeze Tag? Capture the Flag? Sack Races? The outdoor games you enjoyed as a kid will be just as much fun now as they were back in the day.
Plant Some Flowers
Planting pretty flowers is a satisfying unplugged activity that kids of every age can enjoy. If they're visiting while parents are away, kids will love making a porch pot as a present for Mommy.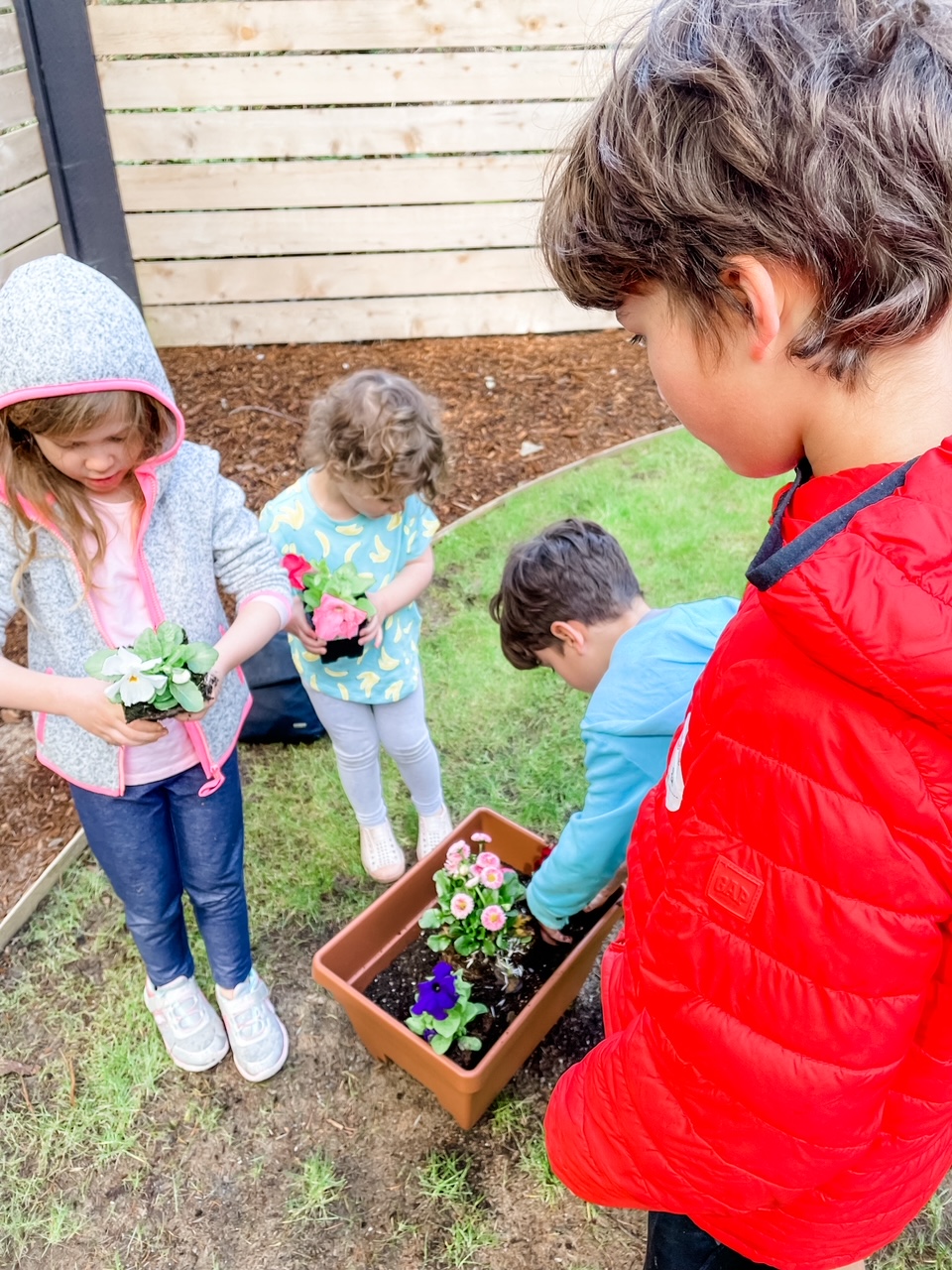 Sidewalk Chalk Art
Another activity that's good for any age and will keep them busy for hours.
Jump Rope
A great way to burn off their excess energy!
Go for a Bike Ride
It's especially fun if you ride to a kid-friendly destination. Anyone for ice cream?
Stargazing
There's nothing more magical than stargazing on a summer night. Older kids will enjoy learning to identify different constellations.
Hunt for Bugs
A warm day and a jar are all you'll need for this fun unplugged activity. Just be sure to release the bugs back into nature when you're done.
Somersaults and Hill Rolls
Find the biggest hill or field you can and go for a roll!
Unplugged Activities for Kids — Fun Field Trips
Picnic at the Playground
Pack a yummy lunch or snack and head off to the park for a day of fun!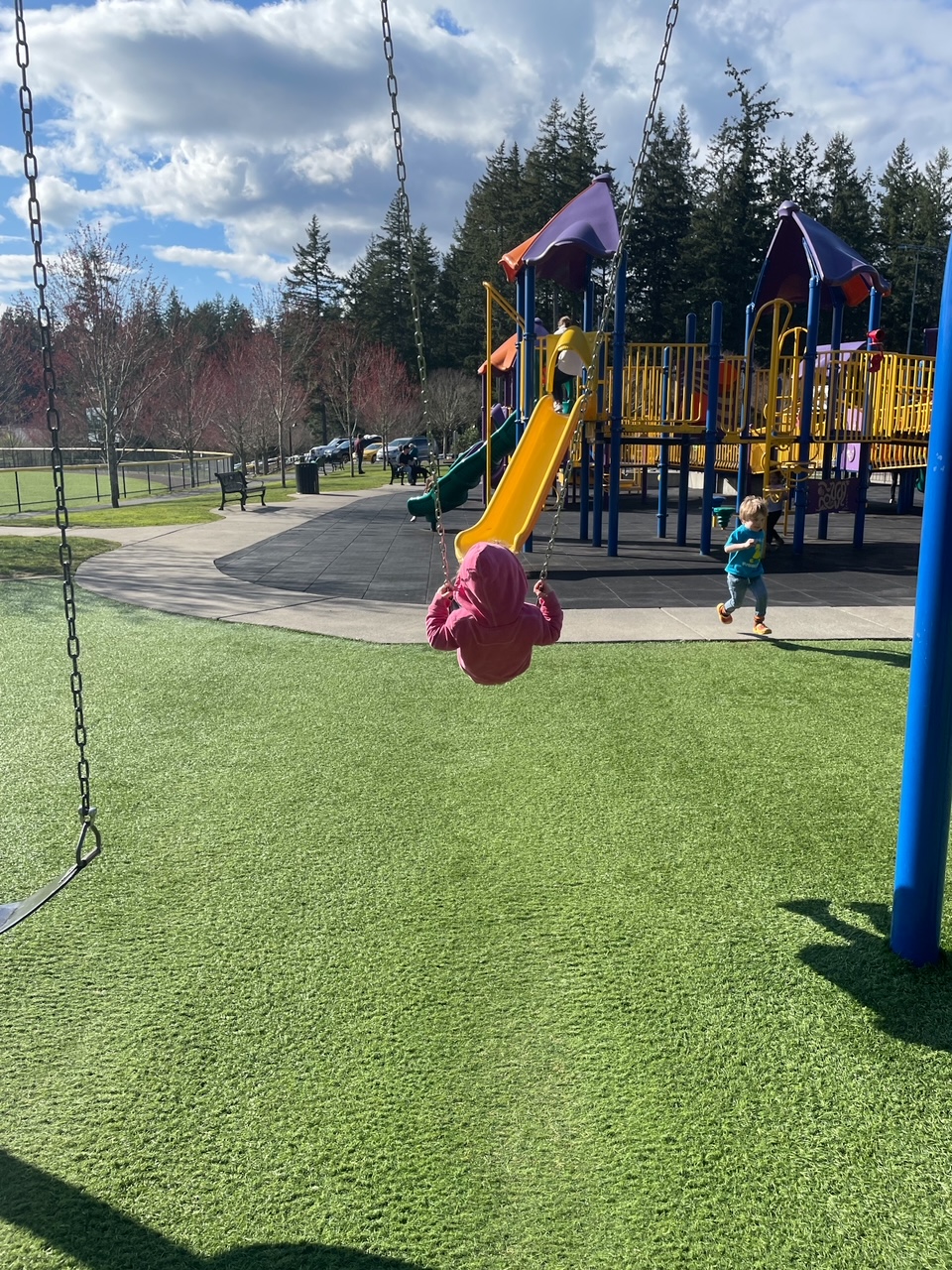 Children's Museum
A visit to our local children's museum is one of my granddarlings very favorite field trips.
Go to the Zoo
There's not a kid on the planet that wouldn't love a day at the zoo. It's fun for parents and grandparents too.
Take a Hike
Hiking is a great activity for all ages. It's even more fun if combined with bird watching or flower identification.
Art Museum
Turn a visit to the art museum into a scavenger hunt! Stop by the gift shop first, buy 3 or 4 postcards of various artworks for each child, and tell them they need to find the art on their cards. My kids loved this when they were little. And they learned a lot in the process!
Go Swimming
Whether at a recreation center, YMCA, or a nearby lake, kids and water just go together.
Visit the Library
Besides book browsing, many libraries offer free children's programs or storytimes.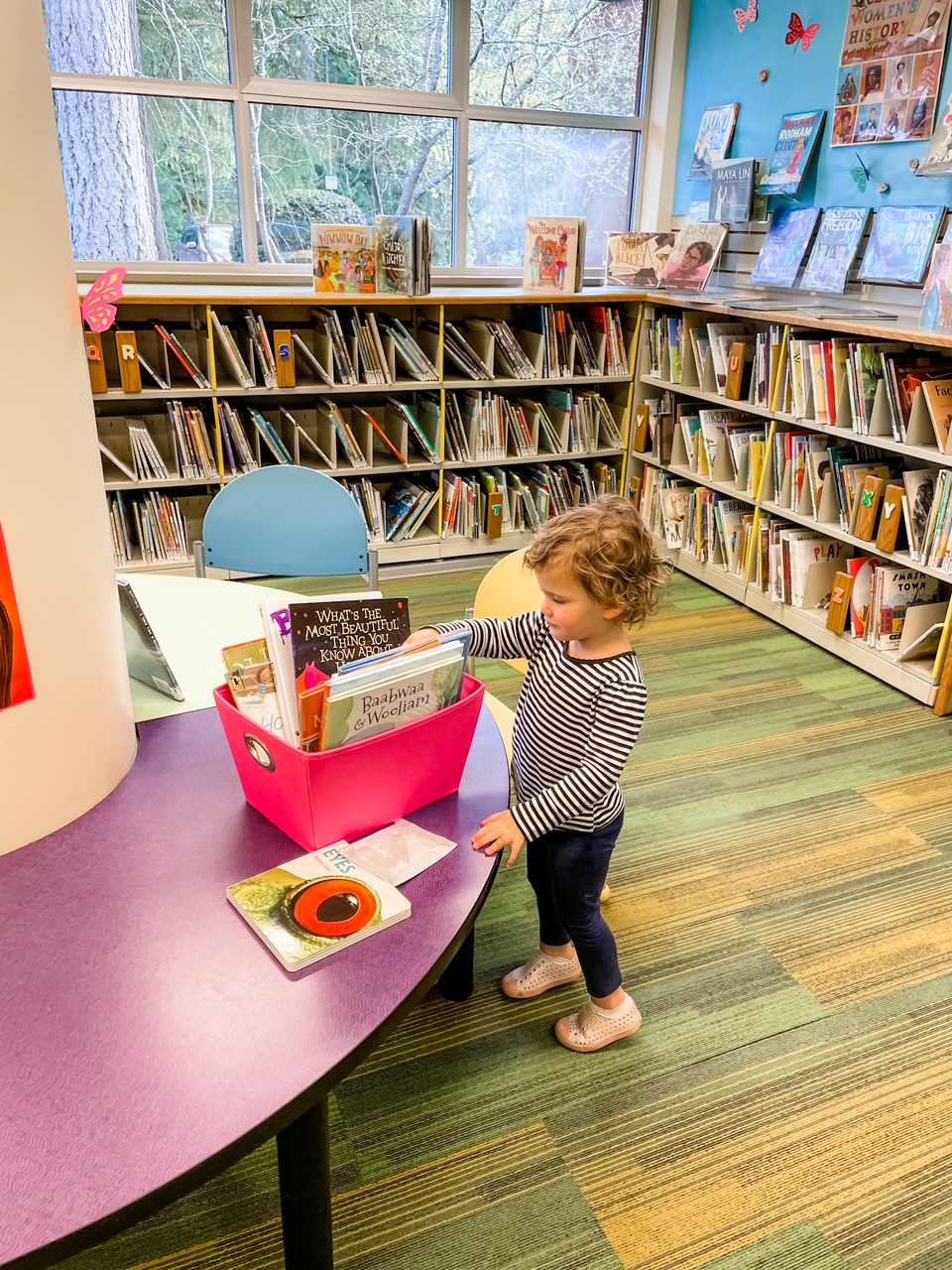 Feed Some Ducks
Grab a bag of day-old bread and head to the nearest pond. Everybody will have a quacking good time, including the ducks.
Visit a Farm
Kids will love seeing farm animals and learning about where their food comes from.
Bowling
A great activity for all ages. See if your local bowling alley has bumpers to eliminate the frustration of gutter balls.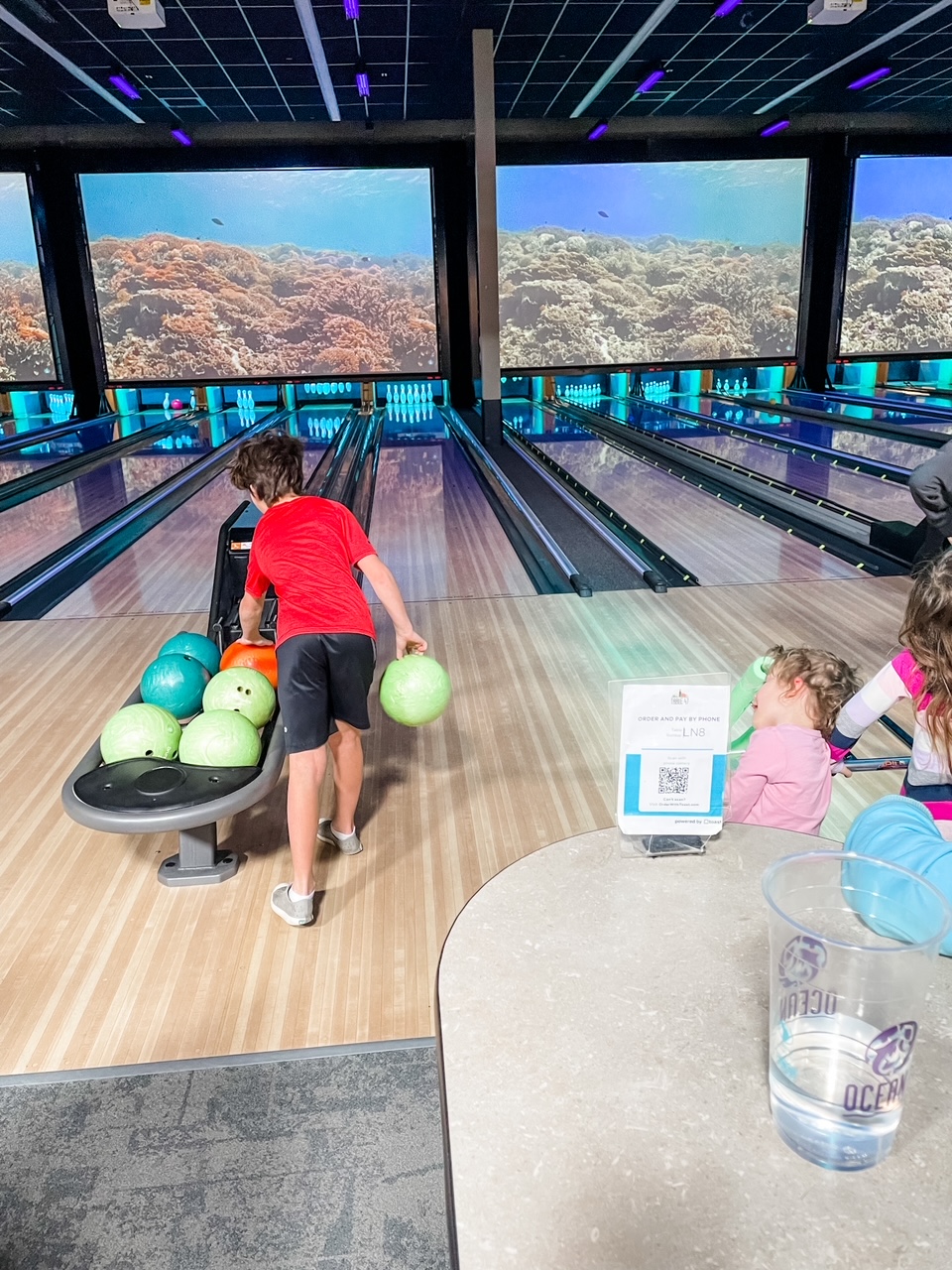 Climbing Wall
Most climbing facilities have walls for a variety of abilities, so even little kids can join the fun.
Skate Park
Young daredevils love a good skate park. Just be sure that everyone wears a helmet!
Obviously, there ended up being way more things on my list than we could possibly do in three days. But it's good to know that I've got plenty of fun, unplugged activities for kids that we can enjoy next time!