This post may contain affiliate links. Full disclosure policy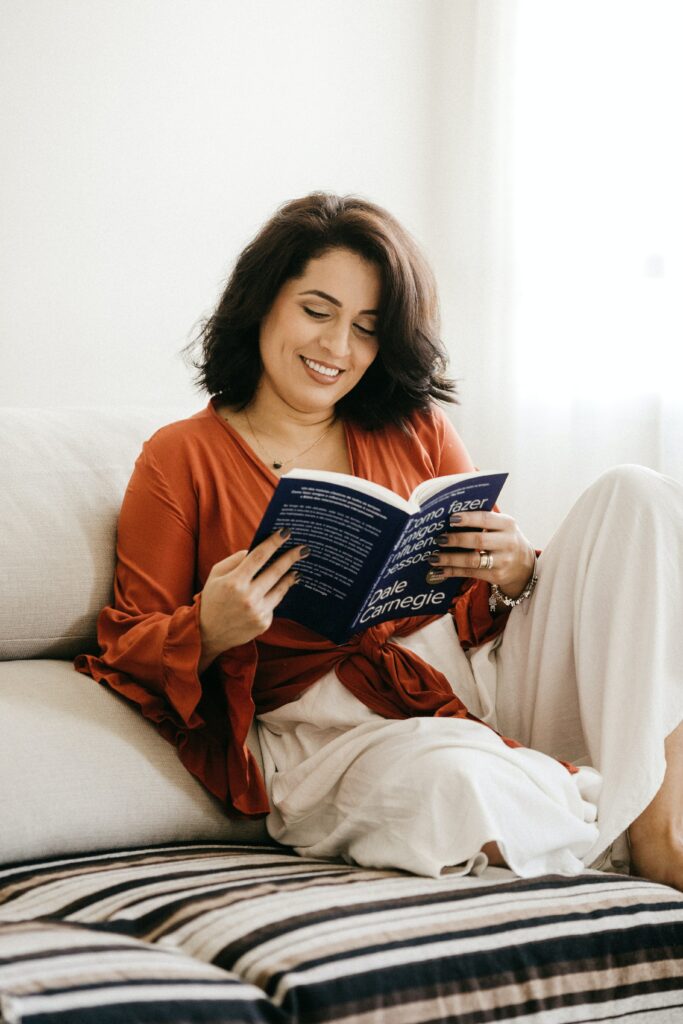 Is making more time for reading among your goals for the new year? Then check out this fun, easy-to-implement 2023 reading plan template! Includes a free printable to create a personalized reading plan that's just right for you.
A 2023 Reading Plan Template You'll Stick With
If you've been following my blog for a while, you know that I'm not a huge fan of resolutions. While there are various reasons for that, most of it boils down to the fact that almost nobody keeps them. However, I'm a big proponent of goals, especially SMART goals.
Whether you call them goals or resolutions, if reading more is part of what you hope to accomplish in the new year, you're not alone.
Setting some sort of reading-based goal is something I do at the start of almost every year. Doing so hasn't just helped me increased the amount of time or number of books I read, it's also increased my pleasure in reading.
Creating a reading plan that's personal, designed to your enjoyment while still stretching your reading horizons, is a plan you can actually stick with.
If that sounds better than setting yourself up for yet another failed resolution, read on. I've got tips, ideas, and fill-in-the-blank form so you can create a personalized, very doable 2023 reading plan!
Books aren't "One Size Fits All"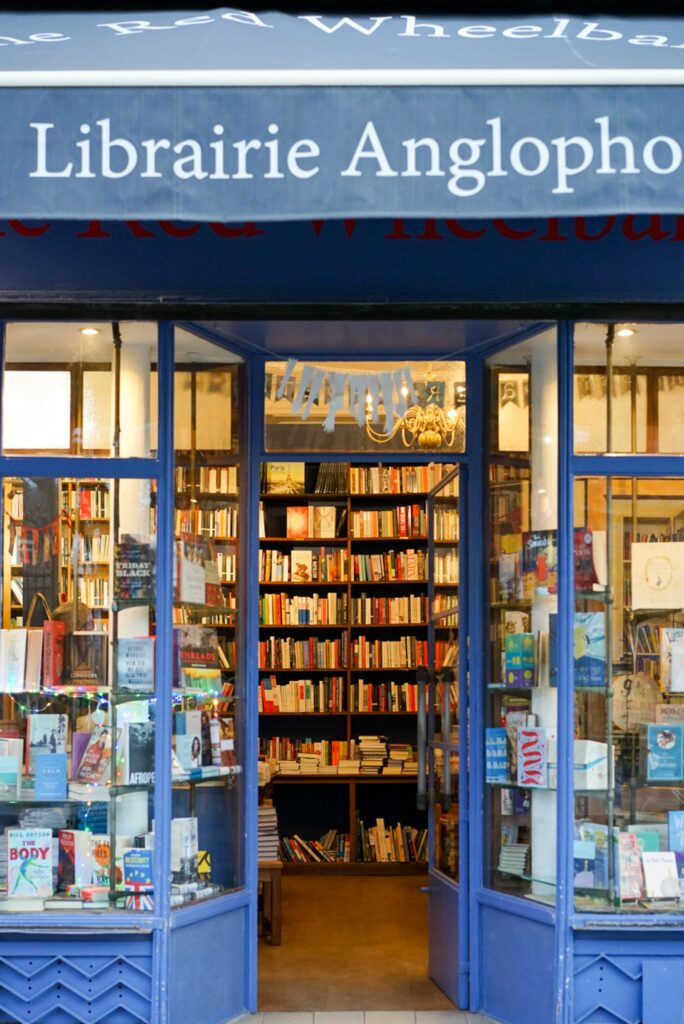 Recently, I saw a reading plan created by a major bookstore chain, listing specific titles that people should read over the next year.
As an author, I have to say that I'd be over-the-moon thrilled if one of my books had been included on that list! However, as a reader, I just didn't think it was for me.
Not because I had anything against the recommended titles, I'm sure they were all outstanding. But I find it hard to believe that any list of twelve specific books, writing styles, genres, topics, or authors will be universally appealing. And since the time I have for reading is necessarily limited, do I want to spend it on books I may or may not enjoy?
To me, that just seems like a way to turn reading into a chore. Since I've got enough of those already, my 2023 reading plan takes a different approach.
My 2023 Reading Plan
Obviously, I read a lot. It's a big part of my job and a part that I enjoy. But in addition to reading for work, I also like to read for play.
That means exploring different authors, genres, or topics, taking armchair adventures to exotic places and cultures, and opening myself to new ideas.
In short, reading should feel like fun! Not like a homework assignment.
For that reason, my plan focuses on broad, varied categories instead of particular books. But I guess the best way to explain what I'm talking about is to show you my personal, specific to me 2023 reading plan.
As you can see, apart from the shameless plug for my next book, ESME CAHILL FAILS SPECTACULARLY, which will be released on May 30th, 2023 and which I think would be an excellent addition to your summertime reading plan, I haven't listed any specific titles here.
What I love about that is it gives me flexibility in choosing what book I want to read at that moment. While there is some structure and limitations to my choices, it still leaves me plenty of opportunities to stumble upon a unexpected and intriguing book.
And that's great! Because there's no way I can predict what particular book I want to read three, four, or five months from now.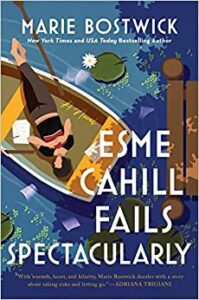 (Unless it's June, in which case you're going to want to read Esme Cahill Fails Spectacularly. Trust me on this. You know, you might want to save yourself time and pre-order your copy now. Here's a link…)
This type of reading plan also gives me an excuse to visit the bookstore every month. As any bibliophile knows, browsing for the book you didn't know you couldn't live without is one of the best parts of the process.
Tips to Use this 2023 Reading Plan Template to Create a Year of Reading You'll Love
Creating a personalized, flexible, doable, and enjoyable reading plan is simple. Just pick your goals and write them down. Studies have shown that people who wrote down their goals were 42% more likely to achieve them.
To make that a little easier and more fun, go ahead and print out this 2023 Reading Plan template. It's just like mine, but the spaces are blank so you can fill it in yourself.
Once you've printed out your Reading Plan, the first step is to decide how many books you plan to read. I settled on one book a month, but you might want to read two, or three, or four.
And if one book a month feels like too much, that's fine too. Maybe you want to read a book every two months. Or once per quarter. Remember, this is supposed to be fun. So, choose a goal that feels comfortable and doable for you.
Once you've figured out how many books you want to include in your reading plan, it's time to pick the books or categories of books you want to read.
You're welcome to use any of the categories I used in my template if they appeal to you. But I suspect you'll have more fun if you choose your own adventure.
Here are some ideas to get you rolling…
Specific Books
I kept my categories broad but if you've got ideas of particular titles you've been wanting to read, go right ahead and fill them in!
Various Genres
It's easy to get caught in a reading rut. Challenging yourself to step out of your comfort zone and try a genre you don't usually read can help shake things up. Who knows, you might even find a new favorite genre!
The potential list is almost limitless but here are the possibilities…
Women's Fiction
Romance
Fantasy
Historical Fiction
Classic
Inspirational
Young Adult
Mystery
Thriller/Suspense
Science Fiction
Action/Adventure
Poetry
Humor
Biography
Autobiography/Memoir
Religion/Spirituality
Travel or Food Writing
Narrative Nonfiction
Historic Nonfiction
Art/Architecture
Self-Help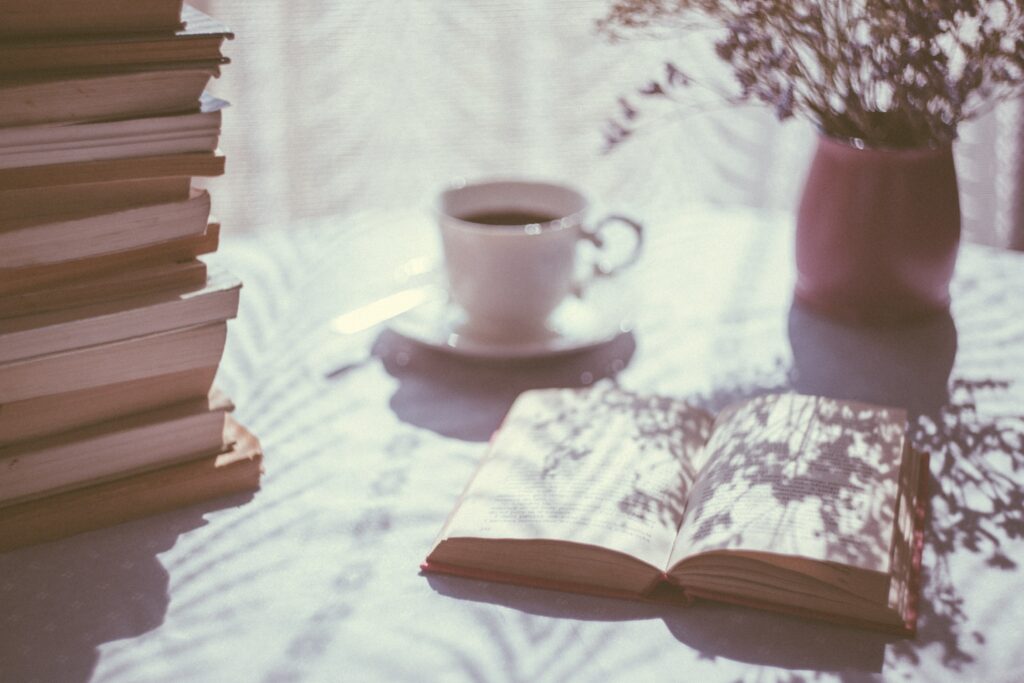 Particular Authors
If you've found an author you love and want to read more of their works, by all means, add them to your reading plan.
Old Favorites
Re-reading a book you loved in the past can be as cozy and comforting as a long visit with an old friend.
Specific Settings or Cultures
One of the best reasons to read is the chance it gives you to take an armchair journey to different places and cultures. It can also be a wonderful way to revisit a place you loved in the past or to learn more about your own cultural heritage.
Grab your 2023 Reading Plan Template, and Let the Adventures Begin!
When it comes to ideas for how to fill in your 2023 reading plan, I could go on and on. The possibilities really are endless, limited only by your own imagination.
But I think you get the idea now. So, print out your 2023 Reading Plan, fill it in with the books, genres, and ideas, and let the adventure begin!