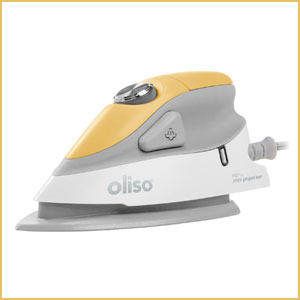 A Very Iron-ic Giveaway
Brace yourselves, bunnies. There is some seriously high-tech jargon about to be thrown at you. This month, I'm giving away two Oliso mini irons that are designed for quilting, crafting and sewing! This perfectly sized iron will fit right next to your sewing machine and is weight-balanced to protect those dainty wrists of yours. It comes with a trivet called a "solemate" (three cheers for the marketing folks who came up with that name) so you can store it safely and easily.
Runners up will receive personalized copies of HOPE ON THE INSIDE.
---