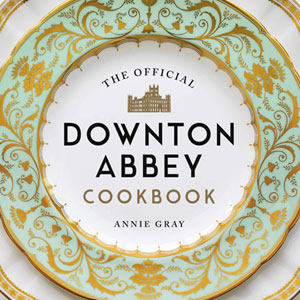 A Very Downton Giveaway
This month, I'm giving away the official Downtown Abbey Cookbook. Why, you ask? The Downton Abbey movie is coming out this September and yours truly is also making an escape to Highclere Castle in a couple of weeks. I am in giddy anticipation of Maggie Smith's witty zingers and if this cookbook offers even a fraction of the entertainment that the Dowager Countess does, I'd say it's money well spent.
This treasure trove presents over 100 recipes that showcase the cookery and customs of the Crawley household—from upstairs dinner party centerpieces to downstairs puddings and pies—and bring an authentic slice of Downton Abbey to modern kitchens and Downton fans. Besides the gorgeous cover, you'll find all kinds of adorably British sounding things like Toad-in-a-hole, Cornish pasties, and Charlotte Russe.
Runners up will receive personalized copies of HOPE ON THE INSIDE.
---
---