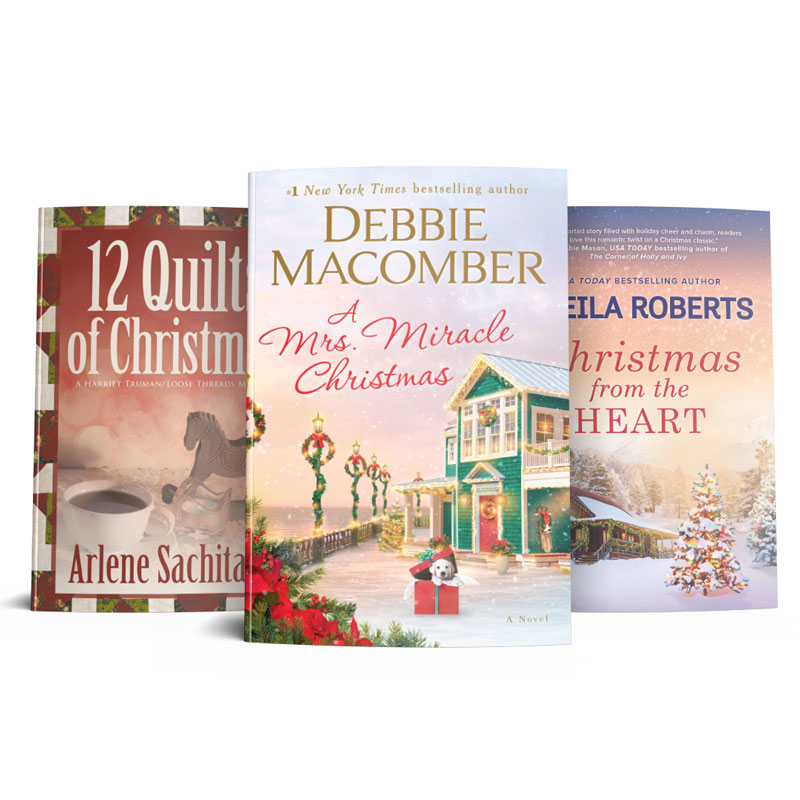 A Very Heartwarming Giveaway
The very best way to spend this time of year is curled up by the fire with a good book. That's just my personal opinion, but I'm pretty sure I'm right. This month, I'll be giving away my very favorite books to read during the holidays: A Mrs. Miracle Christmas by Debbie Macomber, The Twelve Quilts of Christmas by Arlene Sachitano, Christmas from the Heart by Sheila Roberts, and The Second Sister by yours truly.
Runners up will receive personalized copies of THE SECOND SISTER.
---