Description
Fresh and light, this make-ahead healthy summer salad can stand on its own or accompany a delicious summer meal. The tomatoes – two ways – is what makes this dish. Half are roasted and caramelized and oh-so-sweet, and the other half remains in their natural state: sweet and busting with the flavors of summer.
---
4 cups cherry tomatoes, sliced in half and divided
3 TSB olive oil
1 cup dry Israeli couscous (the big "Pearl" variety)
1 can cooked chickpeas (aka garbanzo beans), drained and rinsed
¼ teaspoon smoked paprika
Juice of 1 lemon juice
2 garlic clove, minced
¼ assorted herbs, plus more for garnishing (I used a combo of basil, thyme, parsley and chives from my herb garden)
⅓ cup crumbled feta cheese
Sea salt and freshly ground black pepper
Other optional additions to consider: avocado slices, grilled corn kernels, or cucumbers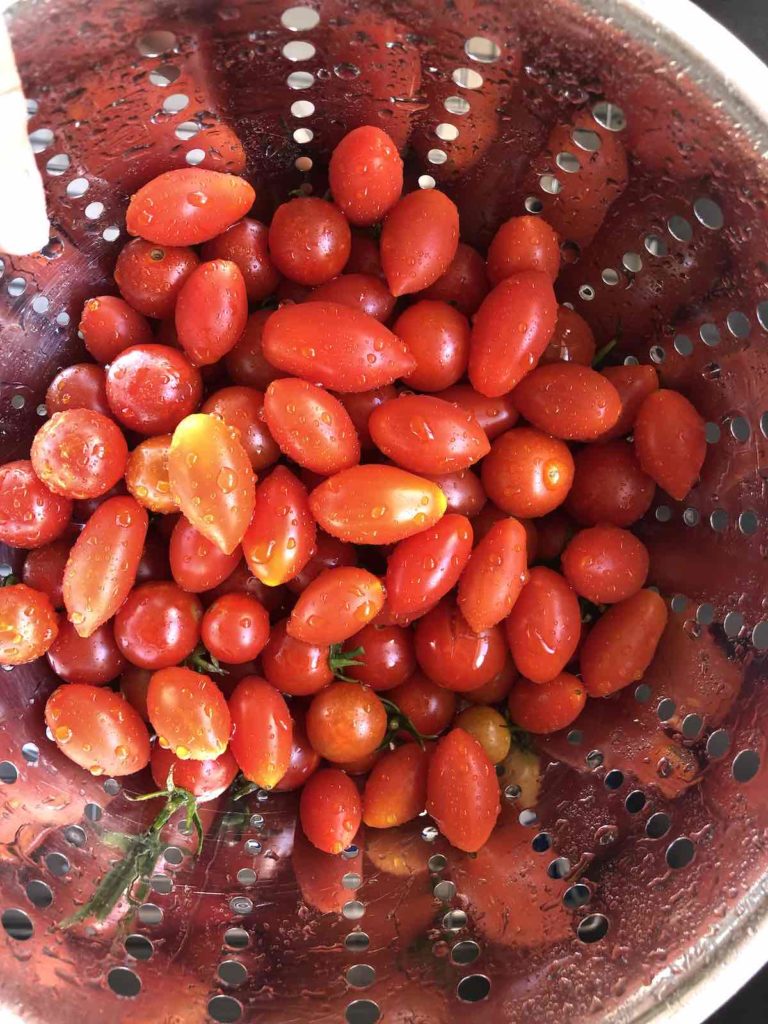 ---
Instructions
Preheat oven to 300 degrees.
Drizzle the olive oil on a sheet pan and shake a bit of salt and pepper into the mix. Take half of the sliced cherry tomatoes and place cut side up on the baking sheet. Roast for about an hour, or until the tomatoes are shriveled and picking up a little color. Remove from oven.
In a medium sauce pan, cook the couscous according to package instructions, usually around 9 minutes. Drain, set aside and let cool.
Crank that oven up to 400 degrees. On a baking sheet covers with parchment paper (you'll thank me later when cleanup is a breeze), roast chickpeas with a bit of olive oil, salt, and pepper. Let them sizzle in there until they are beautifully golden brown and crispy. Cut the heat, remove from oven, and toss with the smoked paprika.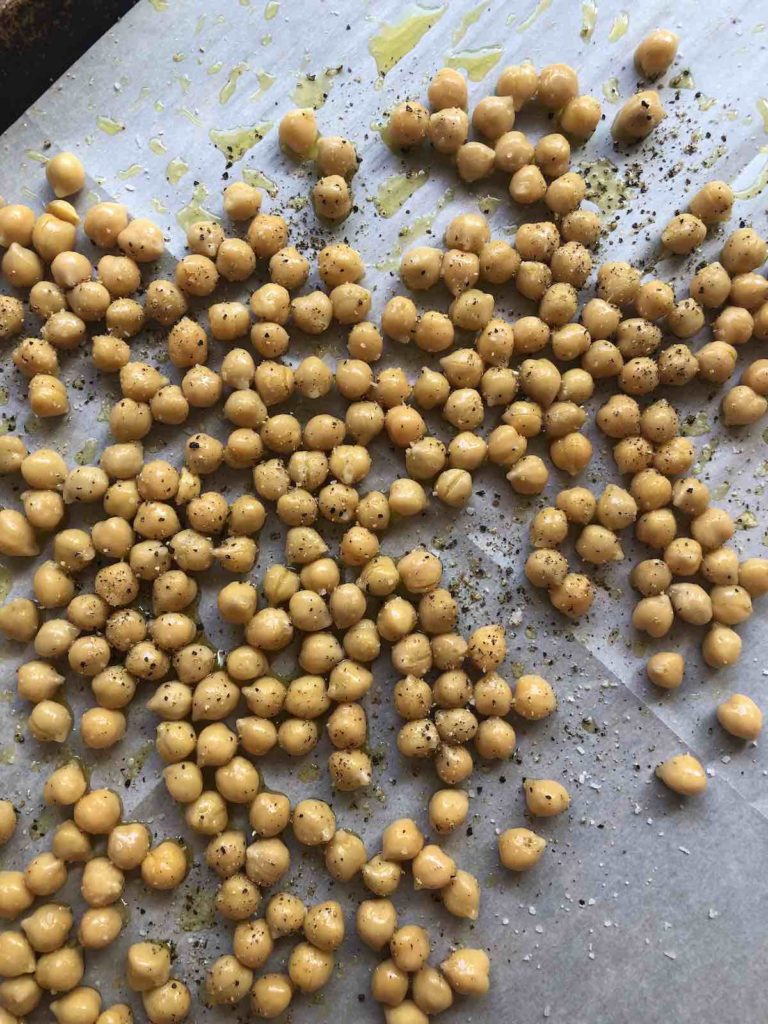 In a large bowl, combine a tablespoon of olive oil with the inked garlic, lemon juice, a the chopped fresh herbs, and 1/4 tsp salt and 1/4 tsp pepper.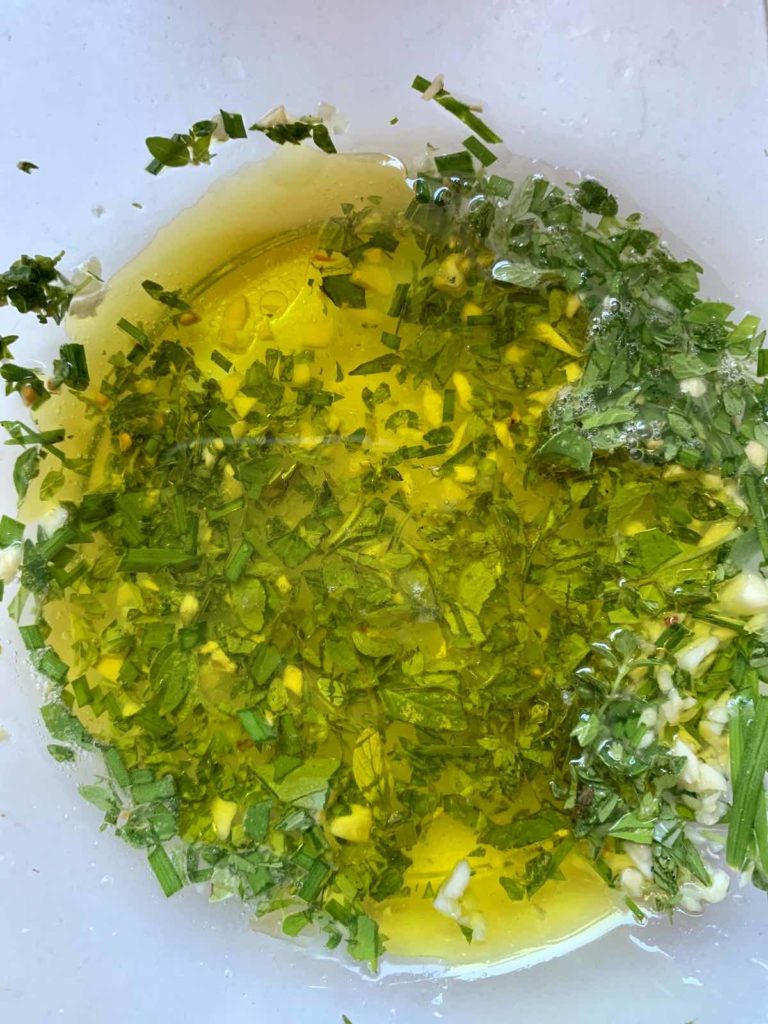 Add all of the rest of the things to the party: the chickpeas, the fresh tomatoes, the cooked tomatoes, the feta. Top with a sprinkle of extra herbs.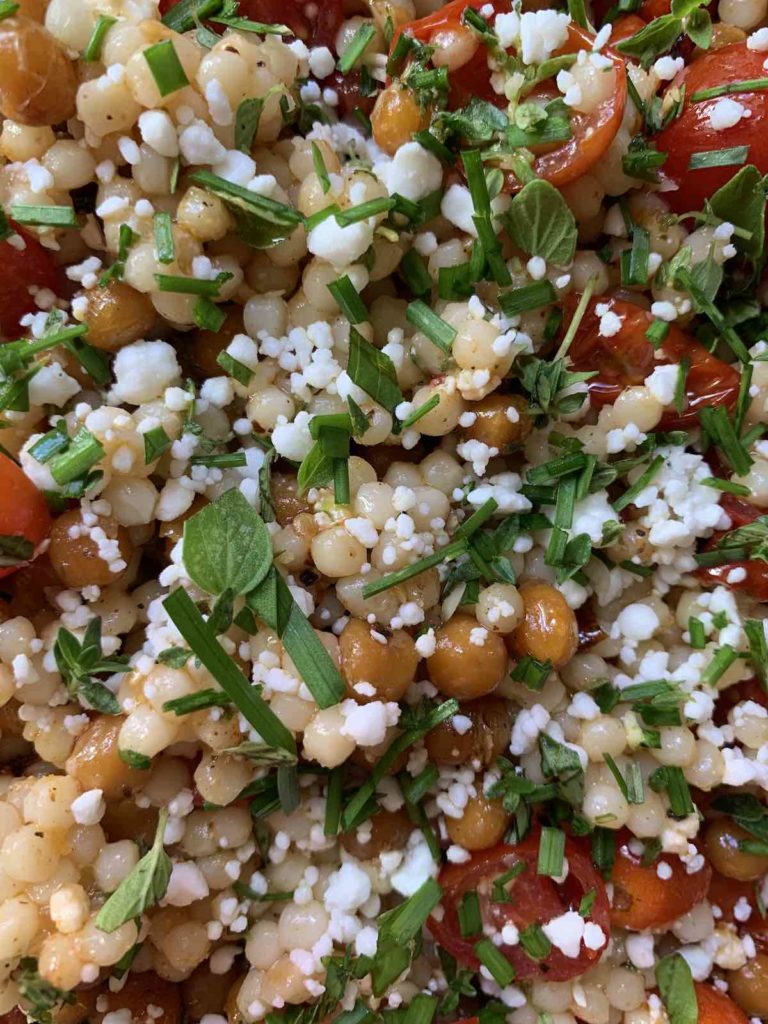 Tada!!