2 small to medium sized Delicata Squash                                                0 points
½ sweet onion, diced                                                                                    0 points
1 granny smith apple, cored and diced                                                      0 points
1 t. olive oil                                                                                                       1 point
2 slices bacon, cut into lardons                                                                    8 points
1 pound 95% lean ground chicken (I like Isernio's Premium)               8 points
1 T fresh sage, minced (chop a bit more for garnish)                               0 points
½ t. salt                                                                                                              0 points
½ t. smoked paprika                                                                                       0 points
1 T pure maple syrup (or aged balsamic vinegar)                                      3 points
cooking spray                                                                                                    0 points
salt and pepper to taste                                                                                  0 points
Points total                                                                                                       20 points
Points per serving (recipes makes 4 servings)                          5 points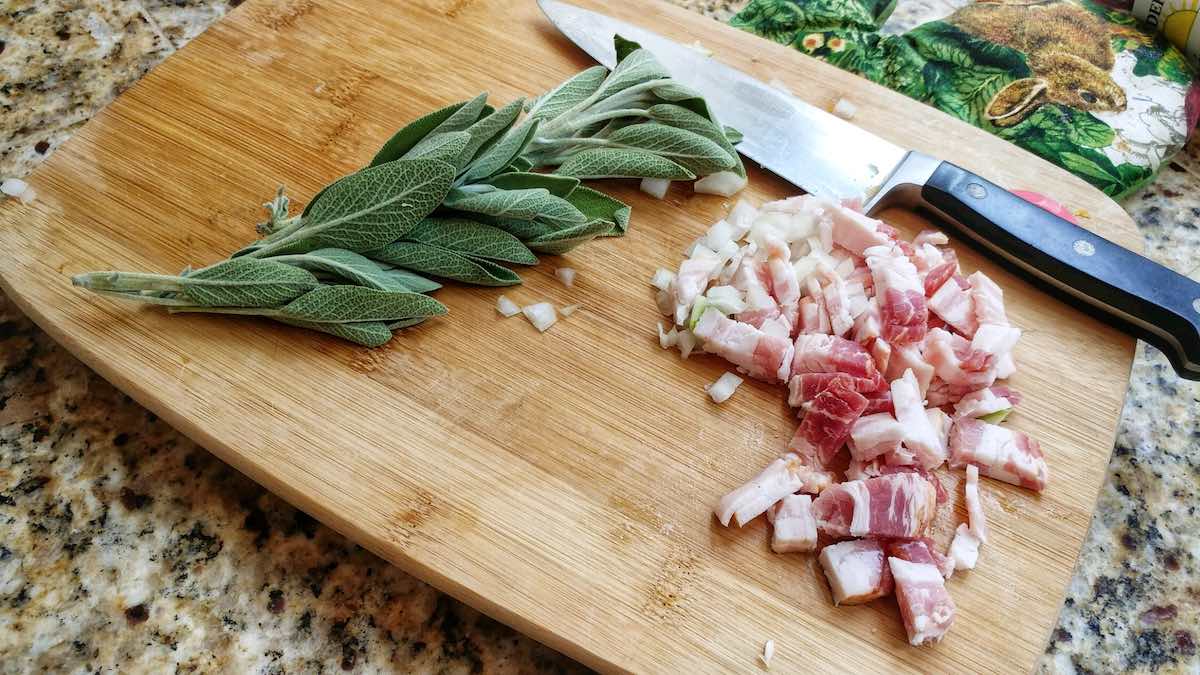 ---
Instructions
Preheat the oven to 350. Wash the squash, then cut in half lengthways and scoops out the seeds and stringy pulp. Set aside.
Place teaspoon of oil in nonstick or ceramic skillet over medium high heat. Sauté the chopped onion and apples until the onions are translucent and soft.  Add bacon lardons and cook until fat is rendered.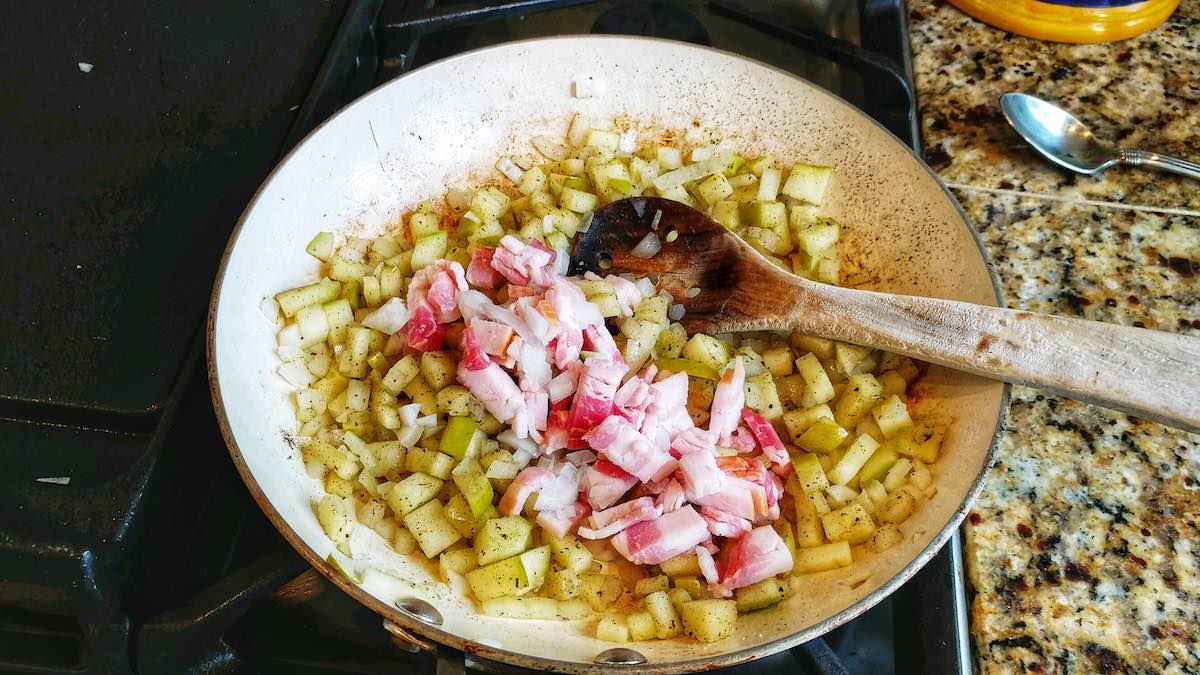 Add ground chicken, fresh sage, salt, and smoked paprika to pan. Cook through until there is no pink in the chicken. Stir maple syrup into mixture. Take pan off flame.
Spray inside of each squash half lightly with cooking spray.  Pierce flesh of the squash a few times with a fork. Sprinkle with a little salt and pepper.  Fill the center of each squash half with one quarter of the cooked chicken stuffing.
Place filled squash boats on baking sheet. Place in oven and cook for 35-45 minutes, until squash is soft and cooked through (if stuffing begins to brown too much, cover top of each boat with foil).