Description
I only used 2 rings of pineapple for my recipe because that's what I had on hand.  Feel free to add more. You can use any type of canned pineapple. This recipe is really flexible. You can substitute all kinds of peppers and onions and it'll still be delish. If you like your food on the spicy side, use one small jalapeno pepper in place of the poblano. When I finished making the salsa, I found half of a small avocado and decided to put that in too. Avocados are great in salsa and very good for you, but remember that they aren't on the Weight Watchers "Point Free Food" list. My half avocado added 4 points to the recipe, or 1 point per serving. Totally worth it.
---
Scale
Ingredients
2 rings canned pineapple, chopped, plus 2 T juice from can (0) 1 small sweet red pepper, diced (0) ½ medium poblano pepper, diced (0) ¼ cup red onion, diced (0) ¼ cup cilantro, chopped (0) 2 t. lime juice (0) Dash of salt and pepper Dash of cayenne pepper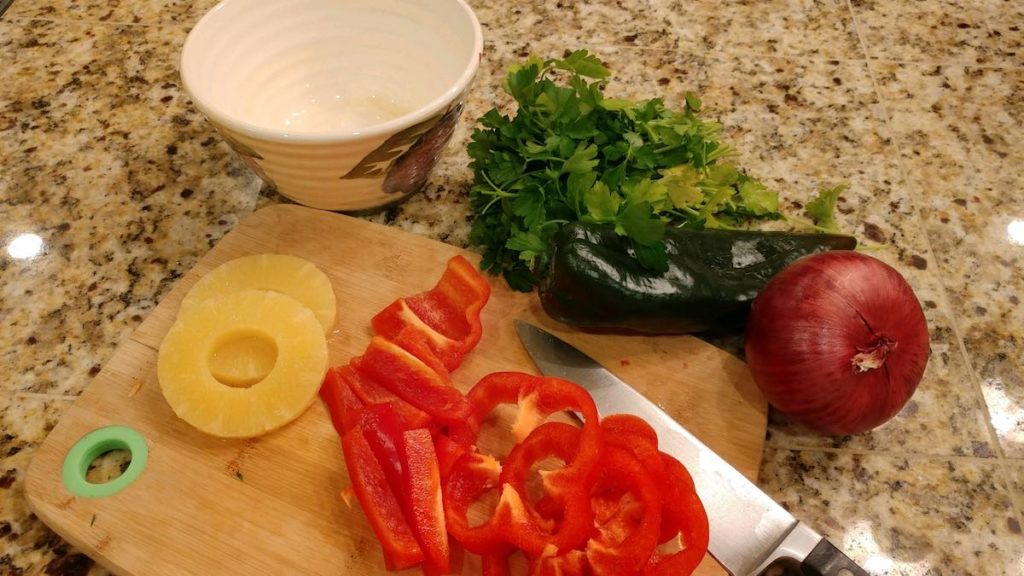 ---
Instructions
Place all ingredients in a bowl and stir. If you have time, it's nice to let the salsa sit in the refrigerator for an hour or two so the flavors can meld.  But if you're in a hurry you can serve right away. It will still taste wonderful.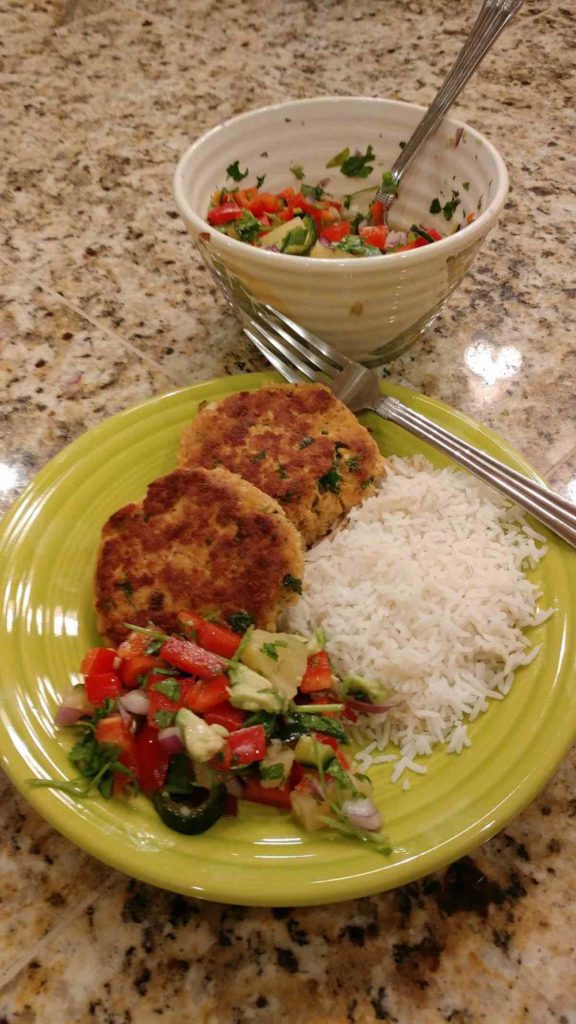 ---