1/4 cup fresh lime juice (about 2 limes)
1/4 cup coconut flakes
1/4 cup olive oil
6 cups arugula
4 cups seedless watermelon, 1-inch cubes
12 oz feta cheese, crumbled
salt and pepper to taste
---
Instructions
Preheat oven to 400.
Arrange coconut flakes on a baking sheet (I prefer the flakes over the shreds). Toast about 10 minutes or until golden brown. You might have to rotate the pan for even coloring. Keep an eye on this!
In a large serving bowl, arrange arugula. This is the base.
Add the watermelon chunks, the feta, and the coconut flakes.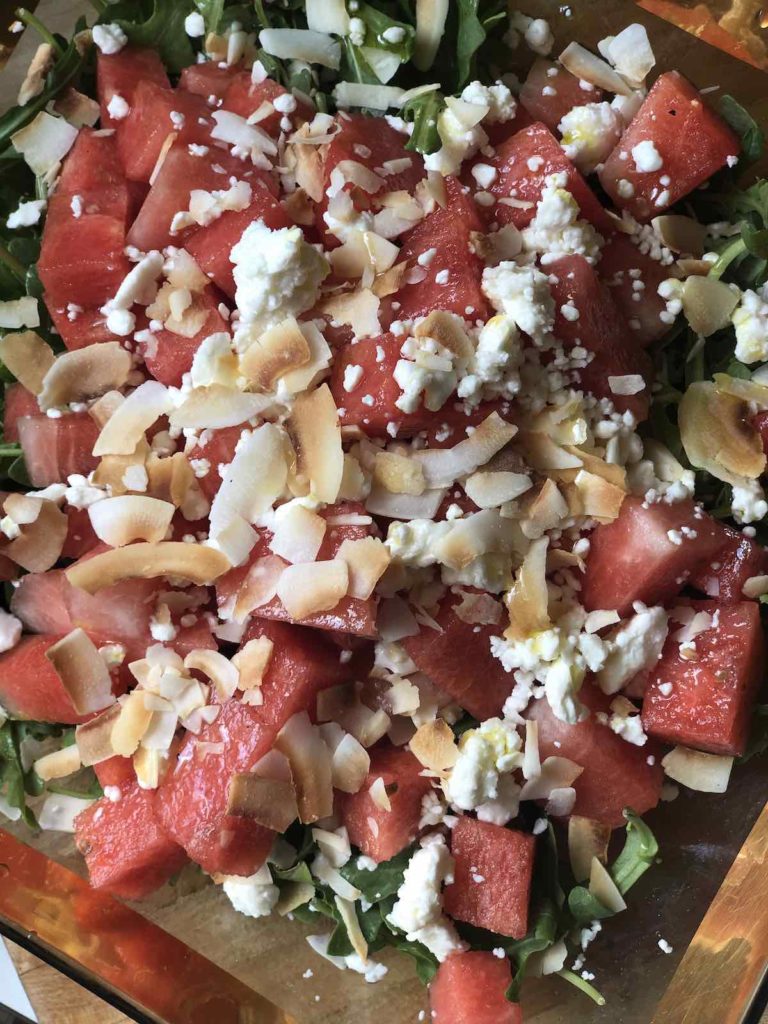 Squeeze the lime juice directly on to the salad, drizzle with the olive oil, and finish with a bit of salt and pepper.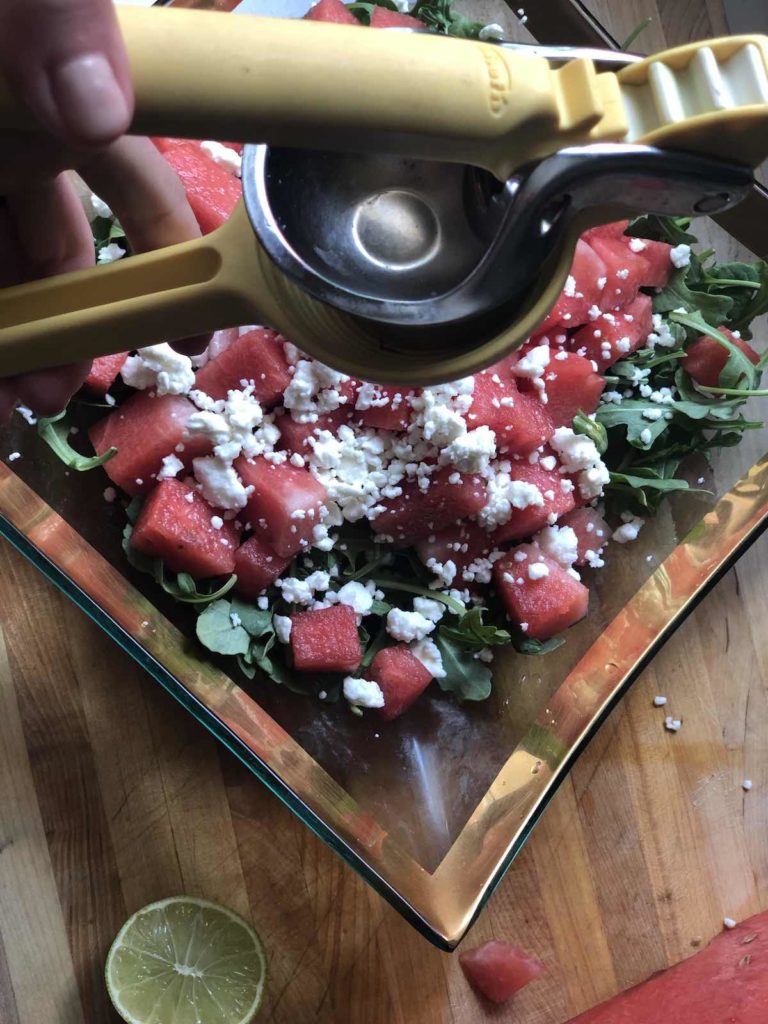 Toss.
Enjoy.