4 cups old-fashioned rolled oats (not the steel cut kind or the instant oats!)
2 cups unsweetened shredded coconut
2 cups sliced almonds
3/4 cup vegetable oil
1/2 cup honey (I use local, but just use a good quality here)
1 1/2 cups unsweetened small diced dried apricots
1 1/2 cup dried unsweetened cherries
1 1/2 cup dried unsweetened cranberries
1 cup roasted, unsalted cashews
Other optional goodies: Add dried blueberries or any dried fruit, spices like cinnamon, chia seeds for a little extra omega 3 punch, try maple syrup instead of honey, swap canola for coconut oil, or spike it with a little vanilla or a pinch of sea salt! I've also heard its delicious swirled with a 1/4 cup of peanut butter.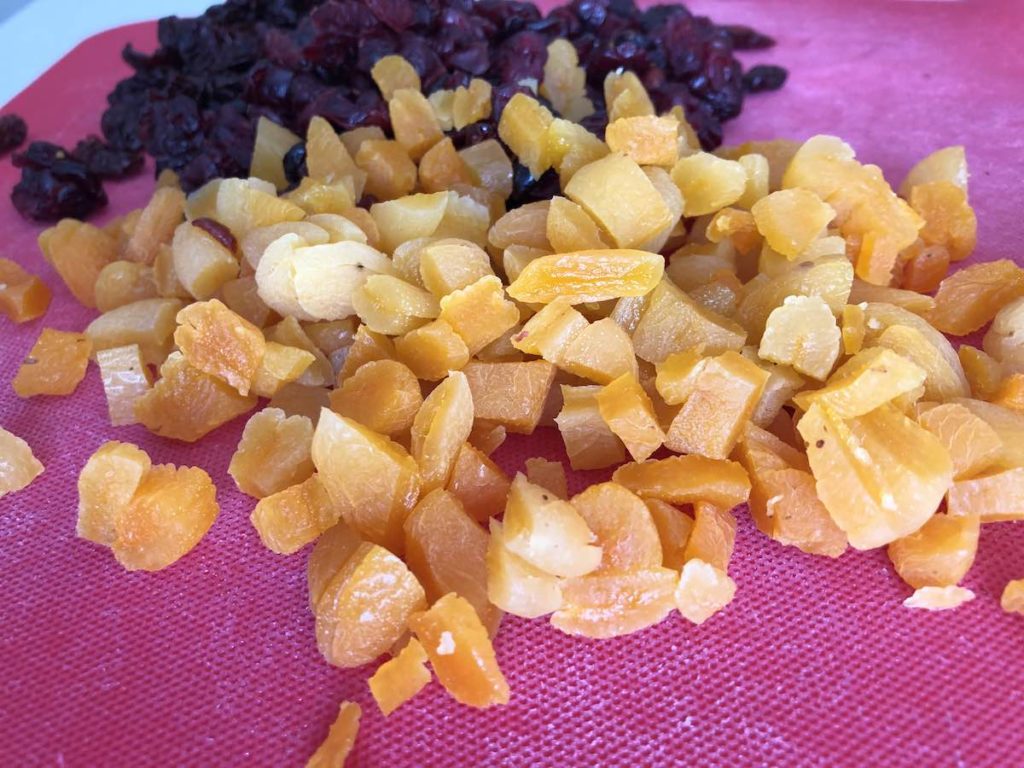 ---
Instructions
Preheat oven to 350 degrees.
In a large bowl, toss together the oats, coconut, and almonds. Whisk the oil and honey in a separate bowl, then pour over the oats, almonds and coconut. Stir until everything is cohesive, like in this picture.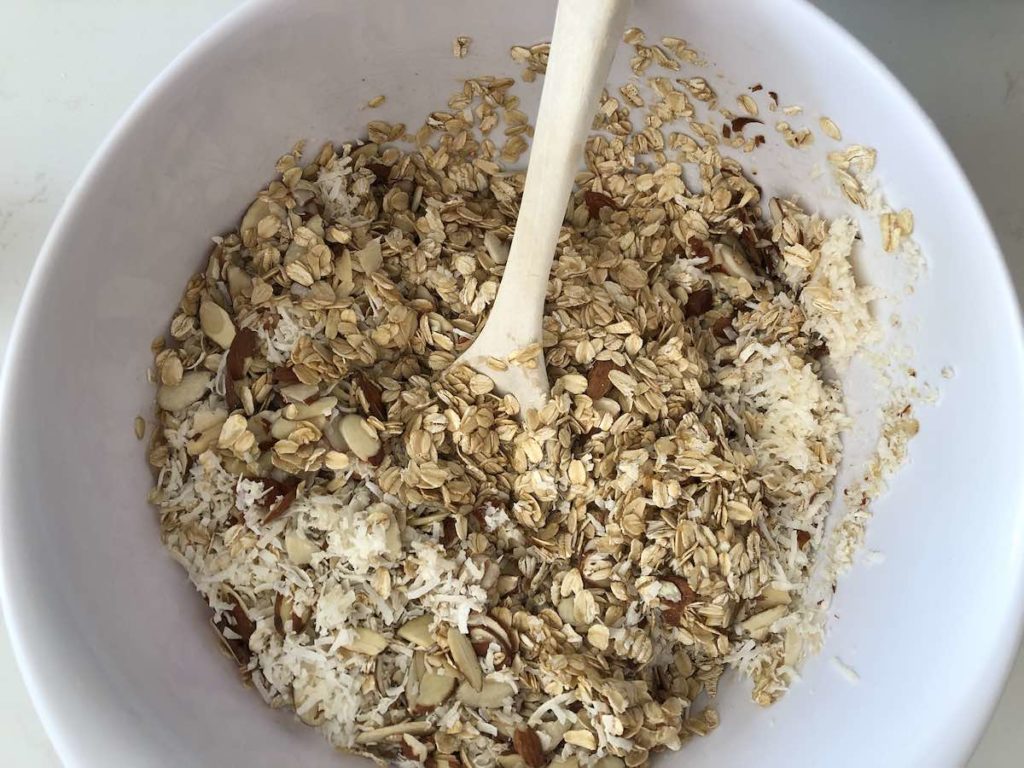 Using two half sheet pans, pour the mixture equally into each. Roast, taking it out to stir occasionally so the bottom doesn't burn. When it looks beautifully golden brown and the nutty wafts are taking over your kitchen, it's time to take it out. This takes about an hour for me.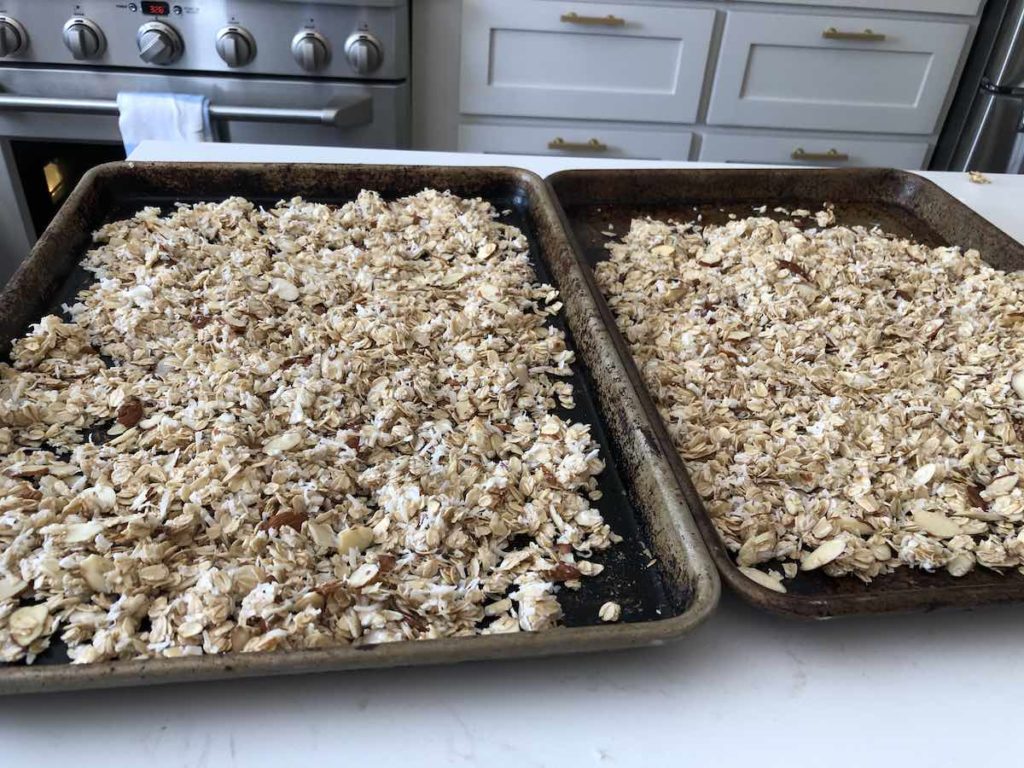 Remove from the oven and cool slightly. It will need to be a little warm to stick to the rest of the goodies you throw its way.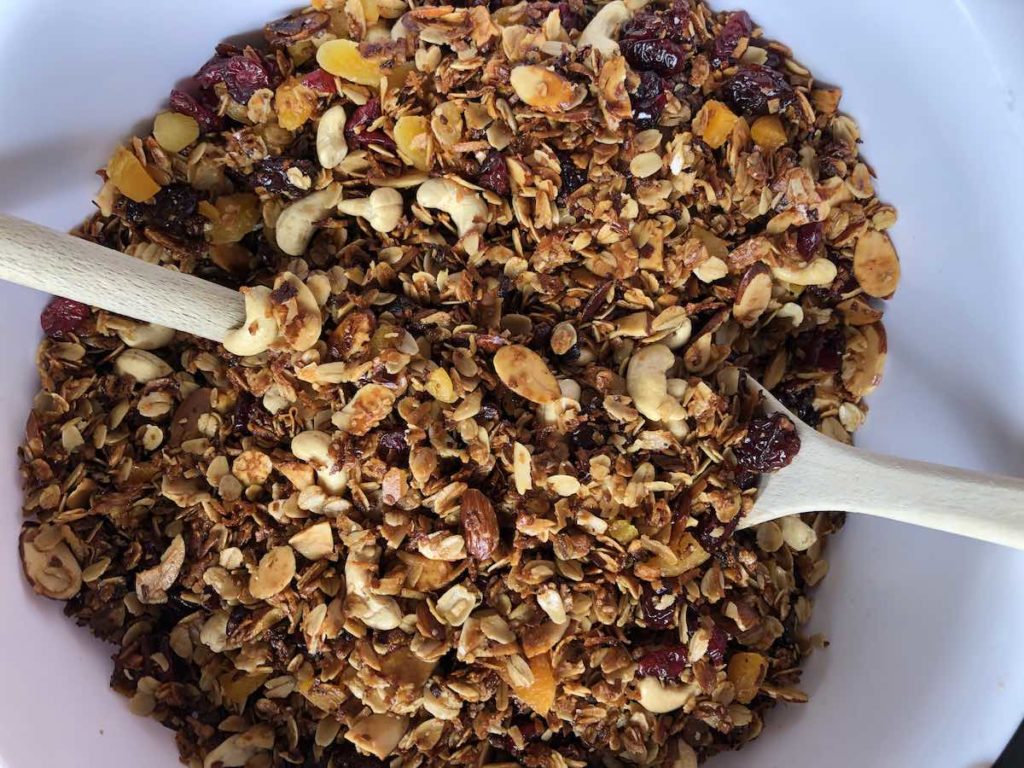 Add the dried fruit and cashews. Now is the time to throw in extra flair like chia seeds or vanilla or sea salt.  I usually just throw into freezer bags and promptly send one to a neighbor. This makes a lot!
Serve with milk and fruit or sprinkle atop Greek yogurt for a fierce way to start your day!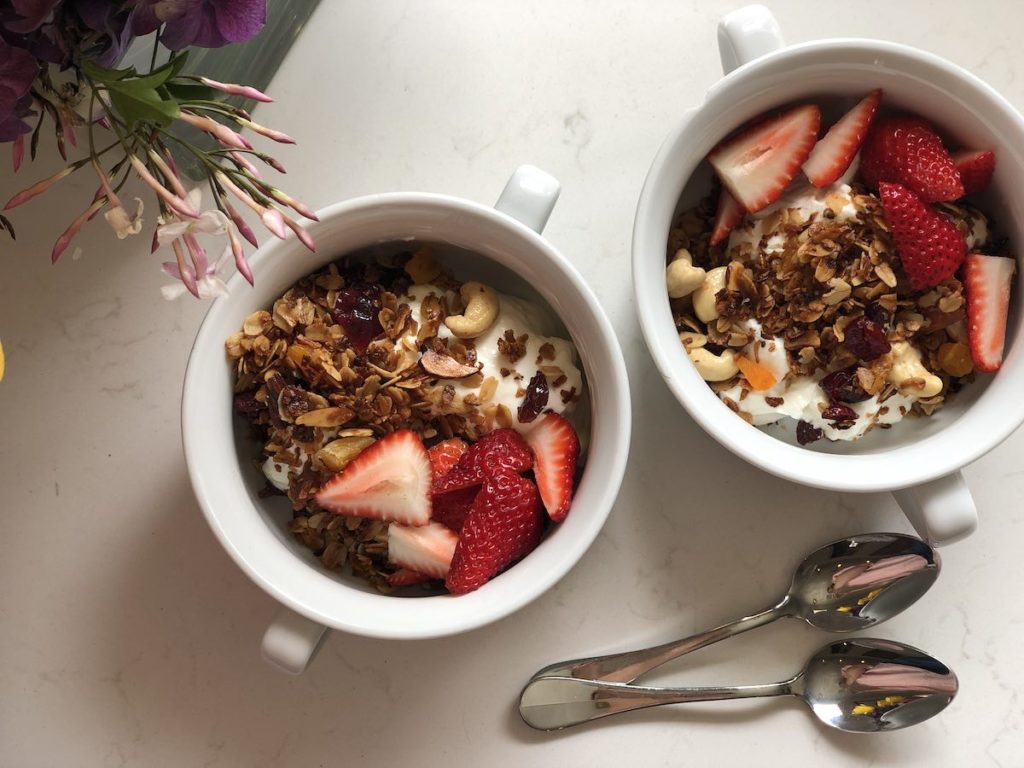 Category:

breakfast

Method:

oven
Keywords: easy homemade granola, healthy breakfast ideas