Description
The King and Queen are apparently coming to Downton Abbey in the movie. I get excited when my girlfriends come over for book club so I can't begin to imagine the excitement involved when actual royalty come to visit (although I suspect my friends are more fun!).
This recipe is the absolute best for a proper tea party or even to accompany your morning coffee if there are no tea parties in your future. The blueberry, lemon, and almond flavors go together beautifully. I have no doubt it meets the high standards of the Dowager Countess. If I ever meet her, I will certainly ask her.
---
Scale
Ingredients
1 stick unsalted butter at room temperature
1 cup sugar
2 tsp. lemon zest, plus 1 tablespoon lemon juice
1 teaspoon vanilla extract
2 eggs
⅔ cup all-purpose flour
1 ¼ teaspoons baking powder
⅛ teaspoon kosher salt
1 cup almond flour (I just ground almonds in my food processor, but my local supermarket sells it as well)
2 cups fresh blueberries, divided
⅔ cup powdered sugar
cooking spray
---
Instructions
Preheat oven to 375
Line a loaf pan with parchment paper and spritz the paper with nonstick cooking spray (or butter).
In your stand mixer bowl, cream the sugar into the butter and add the lemon zest, and vanilla. To get it nice and fluffy, this will take about 4 minutes.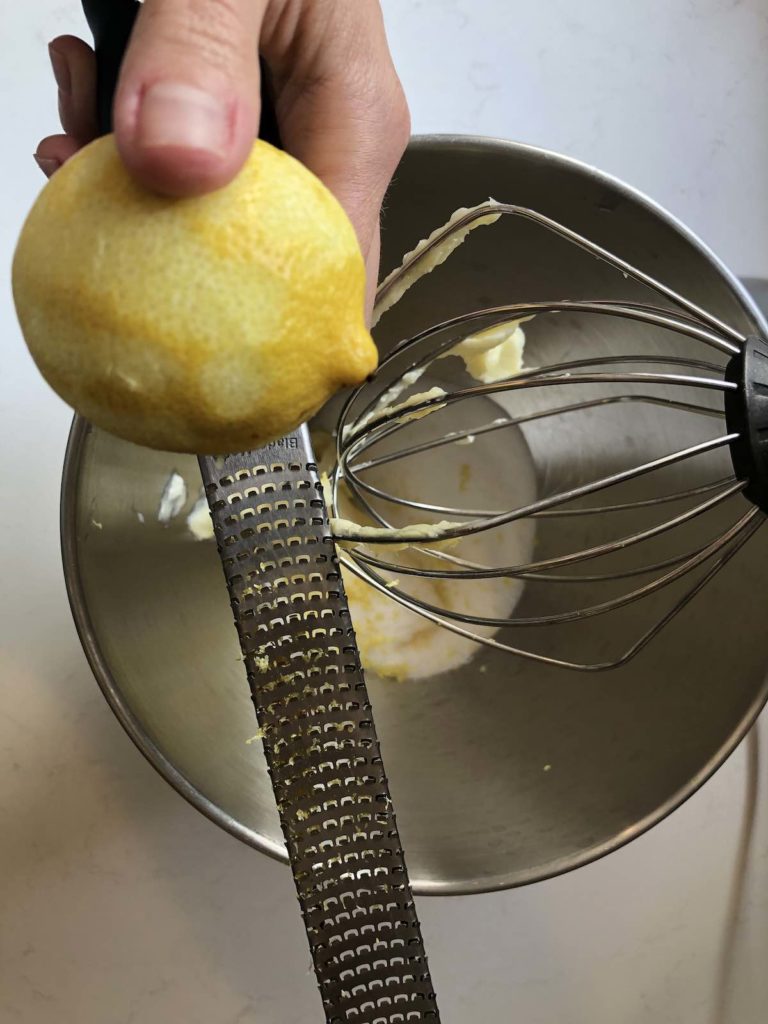 Add one egg at a time, scraping the sides to make sure it's all incorporated.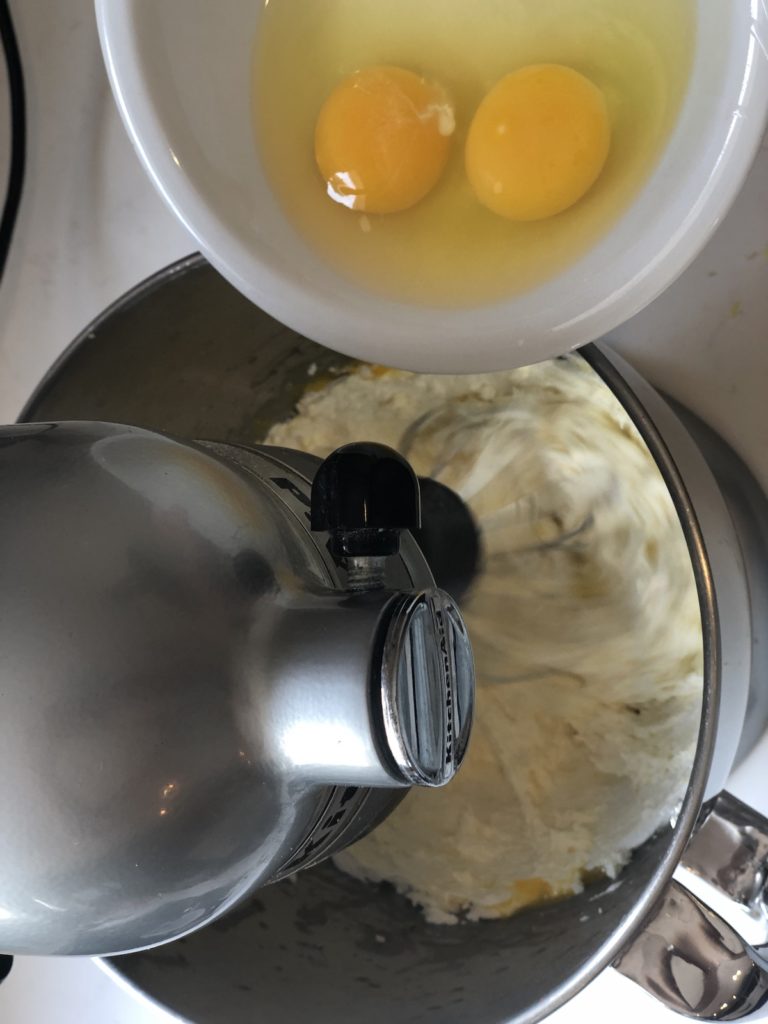 In a small bowl, mix together the flour, baking powder, almond flour, and salt. Slowly add the dry ingredients to the stand mixer and mix on low until just incorporated, with no white specks remaining
Really carefully, fold in one cup of the fresh blueberries.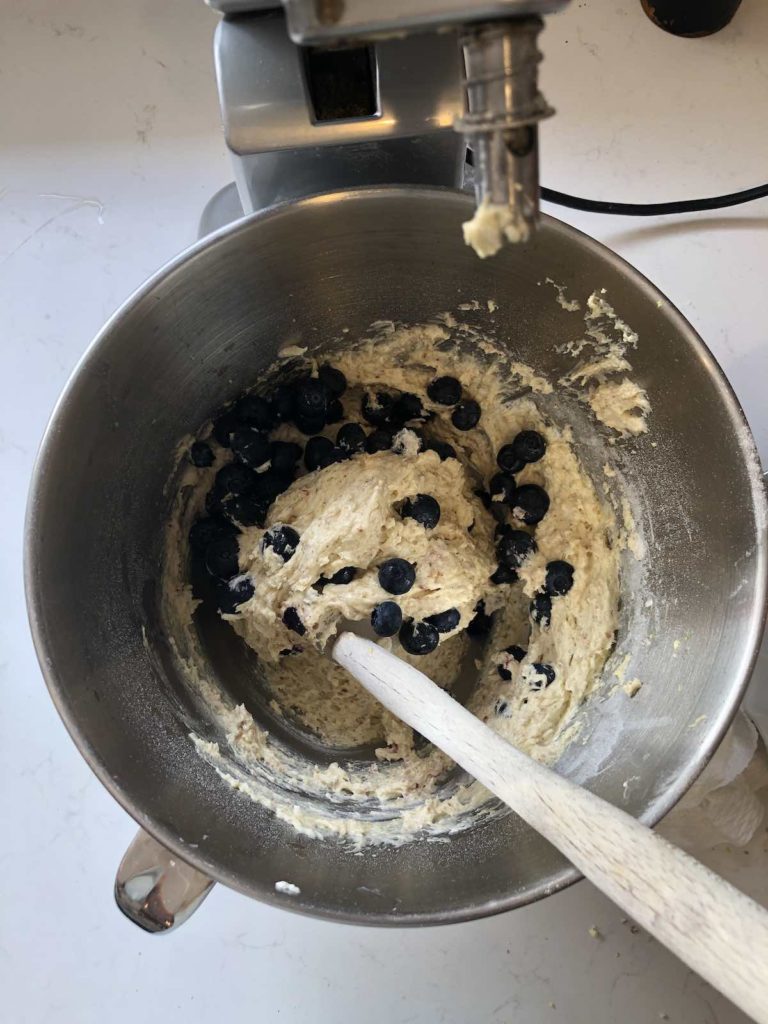 Pour into the loaf pan.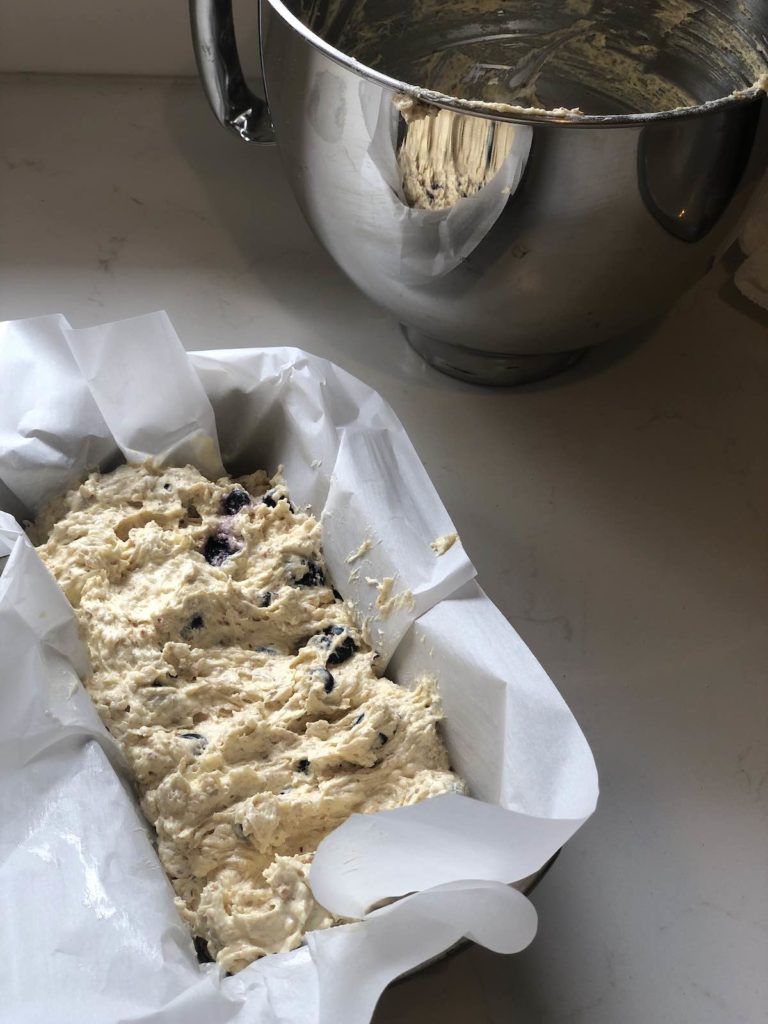 Bake for 15 minutes, then sprinkle the other half (one cup) of the berries over the top.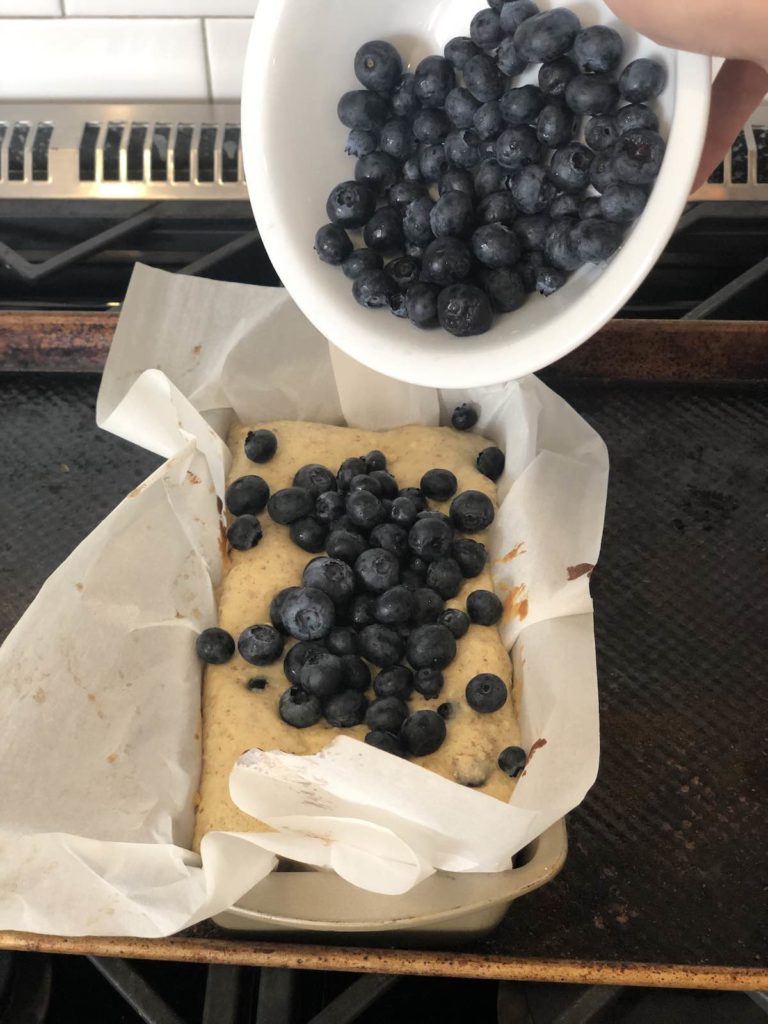 Bake for another 20 minutes until the top starts to turn golden brown.
Cover loosely with foil and cook for 30 minutes, or until a knife or toothpick inserted comes out clean. Oven temperatures may vary so make sure to do this test!
Let the cake cool. Make the icing while you wait. Whisk together one tablespoon of lemon juice and powdered sugar until smooth with no lumps.
Once the cake is cooled, drizzle the icing on top.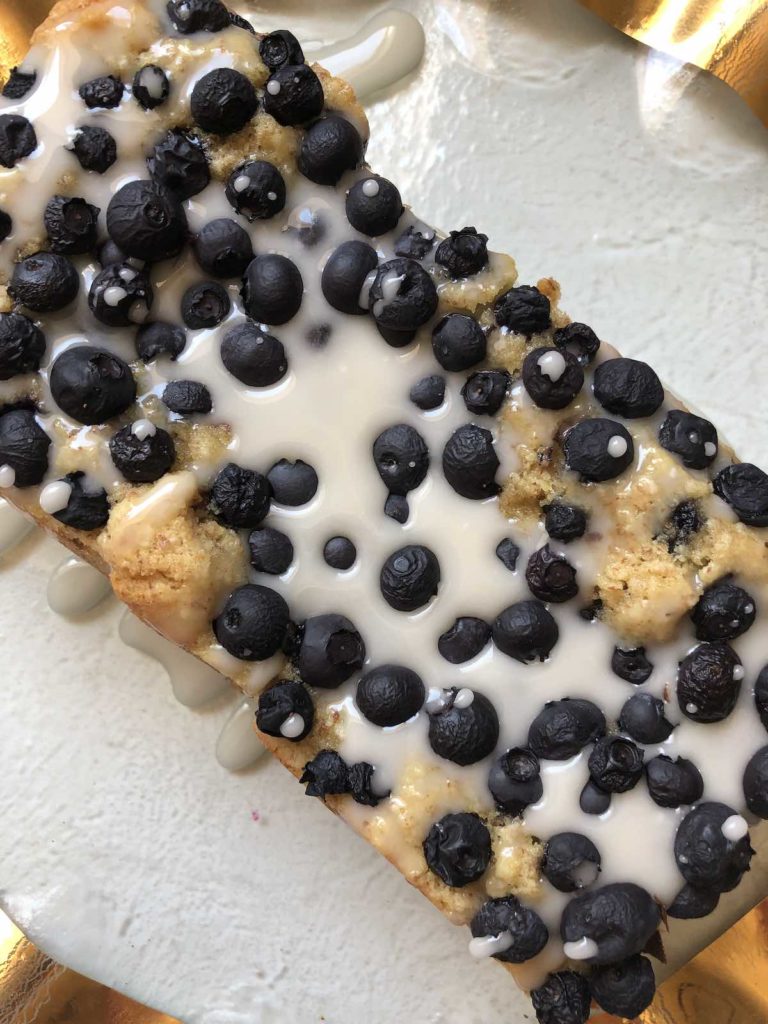 Let it dry for 30 minutes before serving.
Serve with your favorite afternoon tea!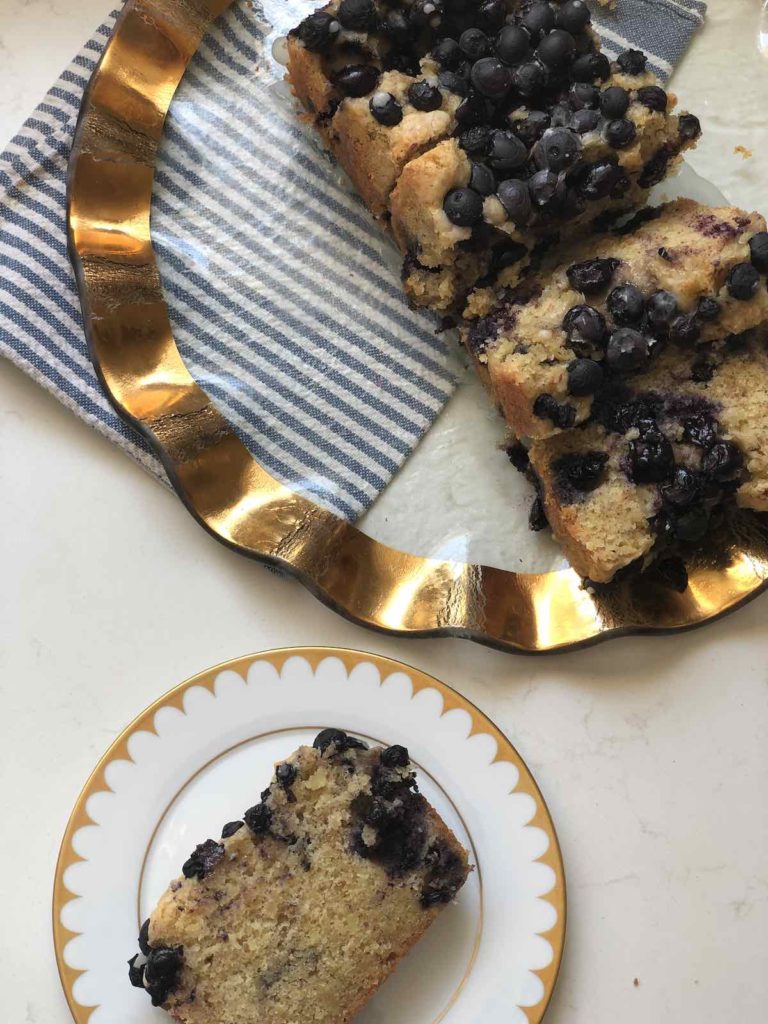 ---
Category:

baked goods

Method:

oven

Cuisine:

high tea
Keywords: Downton Abbey recipe, tea cake, blueberry, lemon, almond flour, summer baking ideas, breakfast ideas, tea party recipe