Scale
Ingredients
3 Tbsp sunflower seeds
1/3 cup shelled pistachios
1 lb carrots, peeled
2 cups salad greens (use whatever is fresh and tender – lettuce, baby kale or spinach, arugula)
1 large navel orange
1 lemon
1/3 cup extra virgin olive oil, plus 2 Tbsp more
2 Tbsp apple cider vinegar
2 tsp smoked paprika
4 oz goat cheese
Kosher salt
Fresh ground black pepper
---
Instructions
Preheat oven, high broil.
In dry skillet over medium low heat, toast the sunflower seeds until they just begin to turn golden brown and smell fragrant – three to four minutes.  Take toasted sunflower seeds off heat and set aside. Toast the pistachios in the same manner, for about six minutes. Place pistachios on a cutting board to cool. Chop coarsely and place in a bowl with the sunflower seeds, adding a pinch of salt.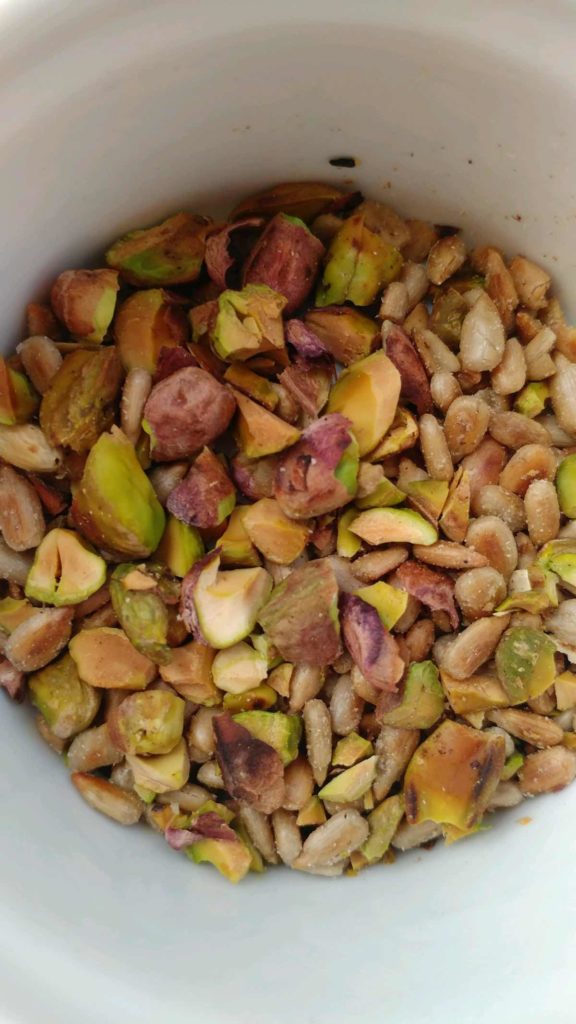 Slice any carrots larger than ¾ inch in diameter in half lengthwise. The smaller carrots can be roasted whole.  Cut lemon and orange in half. Place carrots on a foil lined baking sheet.  Drizzle olive oil over carrots, sprinkle generously with salt, pepper, and paprika. Stir to coat carrots. Place lemon and orange on pan, cut side up.
Place pan under broiler for about 10 minutes, stirring carrots halfway through. Carrots should be fork tender and charred in spots. Remove pan from oven to cool.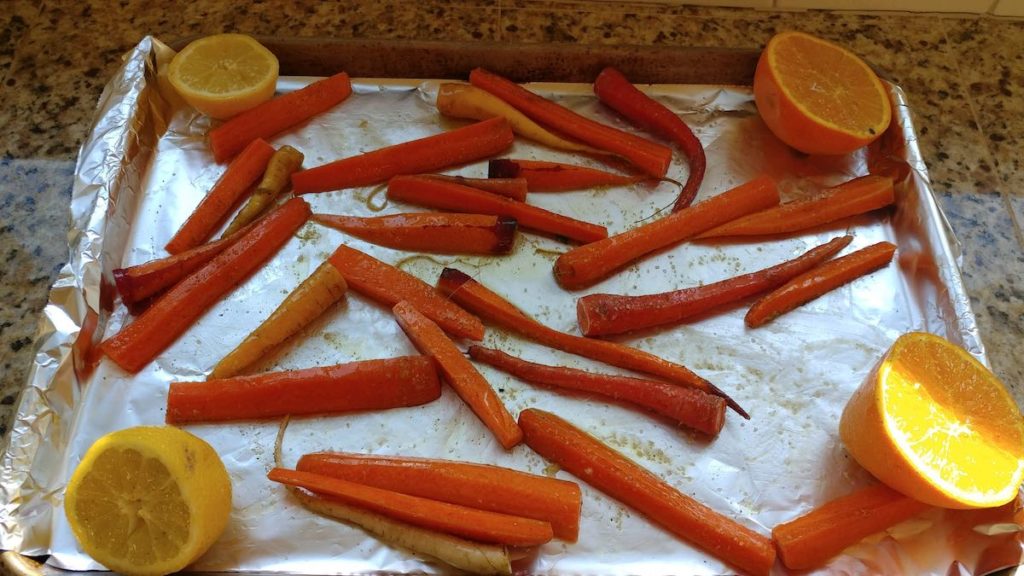 When citrus is cool enough to touch, squeeze lemon and orange to extract ½ cup of juice. Add cider vinegar, a pinch of salt and pepper. Whisk in 1/3 cup of olive oil to make citrus vinaigrette.
Divide greens on to plates. Top with roasted carrots, toasted nuts, and goat cheese. Drizzle with citrus vinaigrette.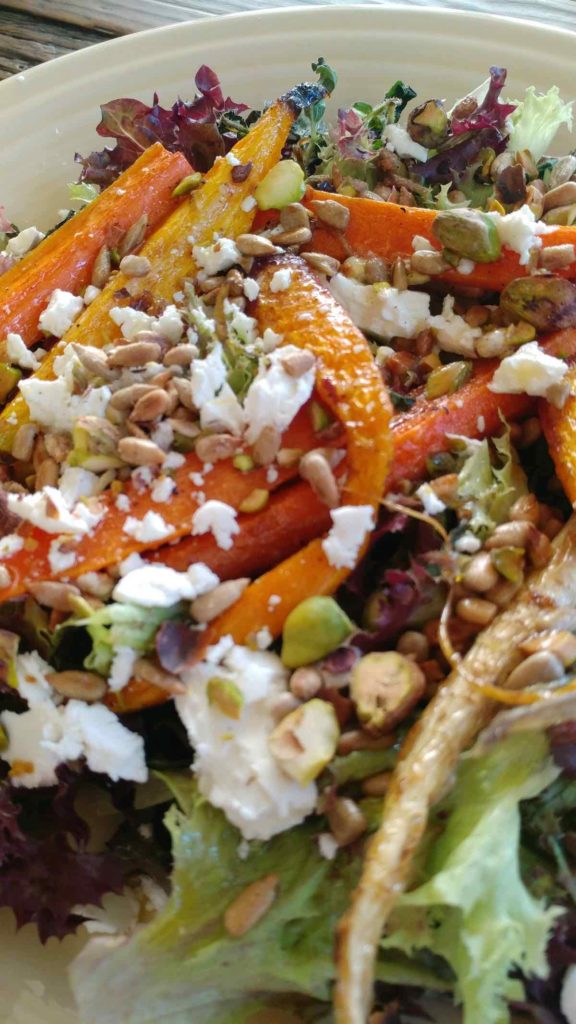 ---