Description
This isn't your grandmother's broccoli salad. With a few easy changes the unhealthy recipe she passed down to you becomes fresh and new while still tasting as yummy!
---
6 cups broccoli florets, cut to bite sized
6 pieces of bacon, cooked crisp and drained
1/2 red onion, diced
1/3 cup sunflower seeds
1/2 cup reduced sugar Crasins (dried cranberries)
1 cup non-fat, plain Greek yogurt
2 T white wine vinegar
1 T white sugar
---
Instructions
1 – Start by cooking the bacon. The best way to cook bacon is in the oven. I know, it sounds crazy. But it's cleaner and you get a more even cook.
It's simple. Heat oven to 400 degrees, line a baking sheet with aluminum foil and lay out bacon in strips, not overlapping or touching.
Cook 15-20 minutes, depending on your oven. Voila!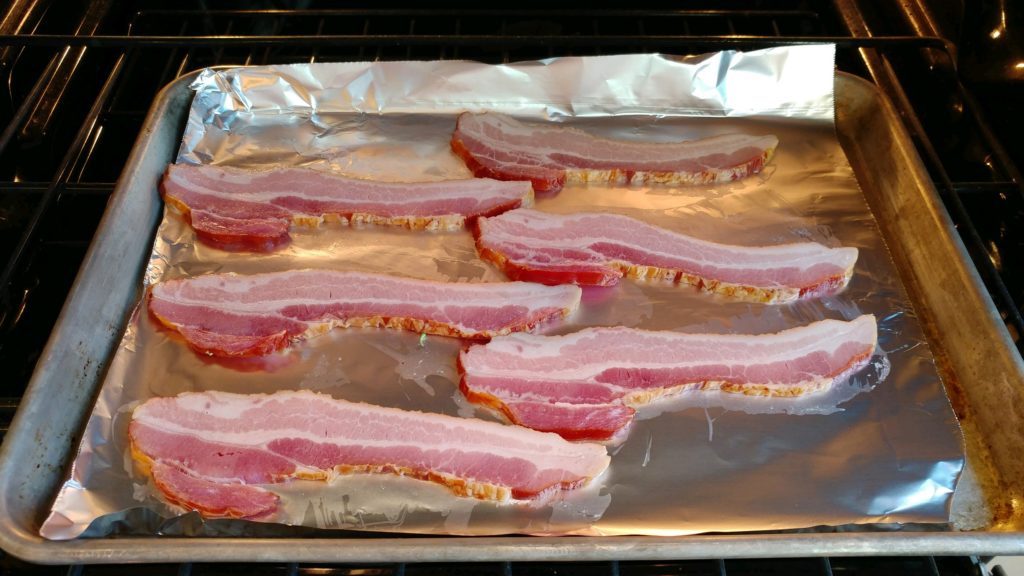 Let the bacon cool, and dice.
2 – Combine diced bacon, red onion, sunflower seeds, chopped broccoli and Crasins in large bowl.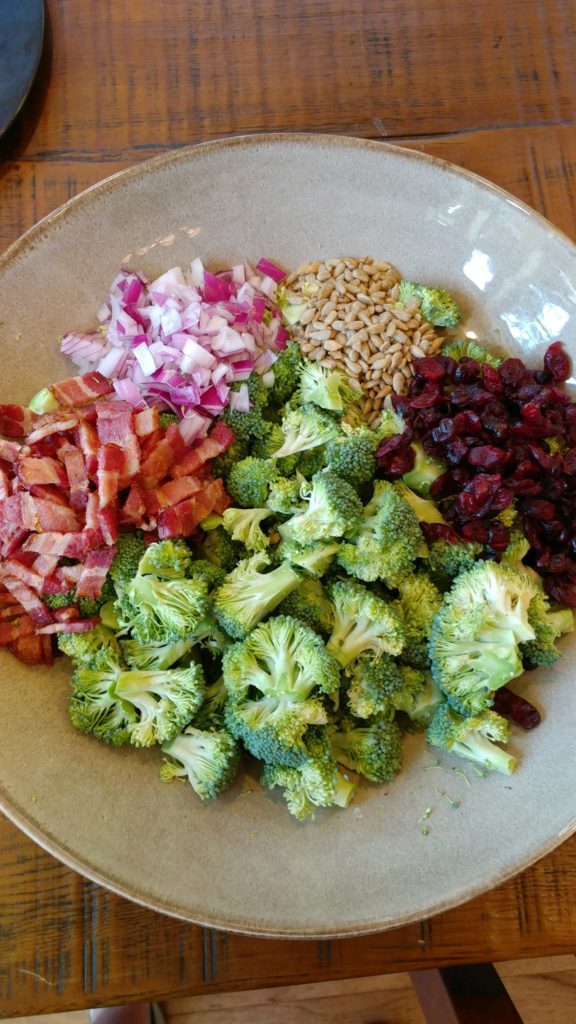 3 – In separate bowl, place yogurt. You might consider straining the yogurt, the thicker the better. Whisk together with vinegar and sugar.
4 – Pour the yogurt glaze into the large bowl. I recommend chilling the salad for 30-60 minutes before serving, but it's not required.