1 lb ground chicken breast
2 T olive oil
1 small red onion, peeled and diced
1 small green pepper, diced
1 garlic clove, minced
2 T chopped cilantro
1 15 oz. can corn
1 15 oz. can fire roasted tomatoes
1 8 oz. can tomato sauce
1 small can sliced black olives
1 packet seasoning (1 T chili powder, 1 t. smoked paprika, 1 t. sugar, 1 t. salt, ½ t pepper – putting them all into Ziploc bag or small plastic container saves space)
1 7 oz package corn muffin mix (such as Jiffy)
1 egg
1/3 cup milk
4 oz shredded cheese
---
Instructions
Start your campfire. When the flames die down a bit but the fire is still good and hot, place a cast iron Dutch oven on a grate over the fire.
Put oil in pan. Add onions and saute' for about three minutes, using a long-handled spoon.  Add green peppers, cook for another three minutes. Add garlic, cook one minute more.
Stir in ground chicken, breaking up any large pieces with edge of spoon, cooking until there is no more pink visible in the chicken. Add chopped cilantro. Cook another minute or two.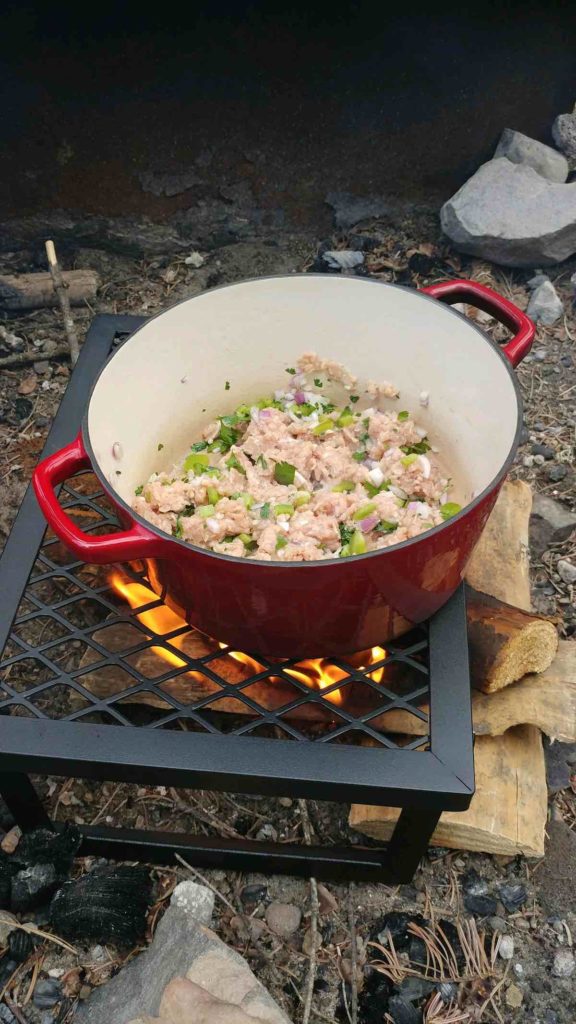 Add canned tomatoes, tomato sauce, corn, olives, and seasoning packet. Stir to mix ingredients.
Let mixture simmer for 15 minutes, to allow flavors to meld. (If the flame is too hot, move pan to the edge of the grate, away from the hottest part of the fire.)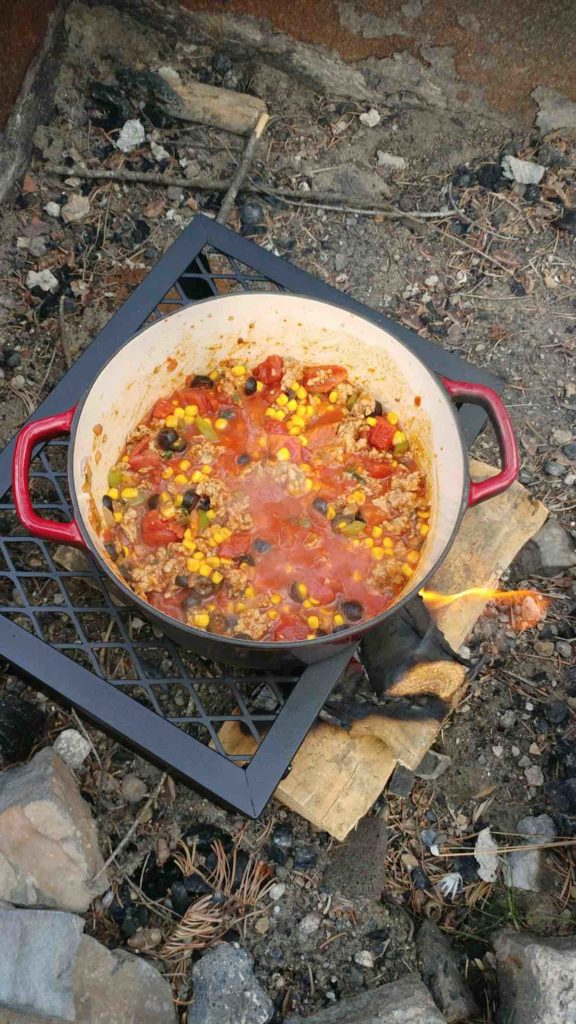 Place muffin mix in a medium-sized bowl. Add egg and milk to the mix. Stir vigorously, until muffin batter is smooth. Stir half of the cheese.
Spoon batter on top of the tamale filling, spreading it evenly to the edges of the Dutch oven. Place lid on the oven and leave the pie to cook for approximately 15 minutes more, until the corn muffin top is baked through. (Campfire temperatures can vary, so you'll need to check the pie to see if it needs more or less time over the fire.)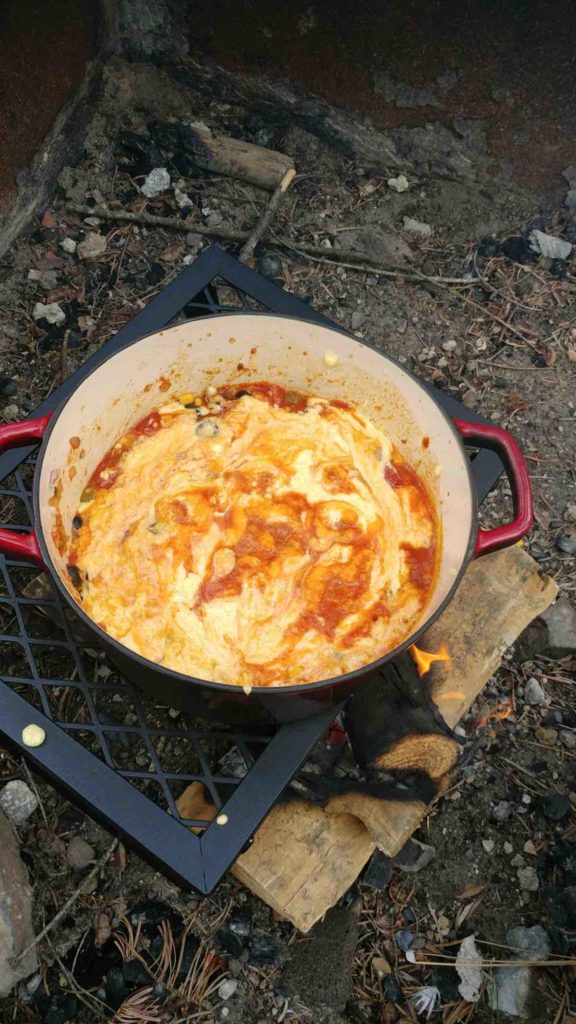 Remove lid from Dutch oven. Sprinkle remaining cheese over top of pie and allow it to melt.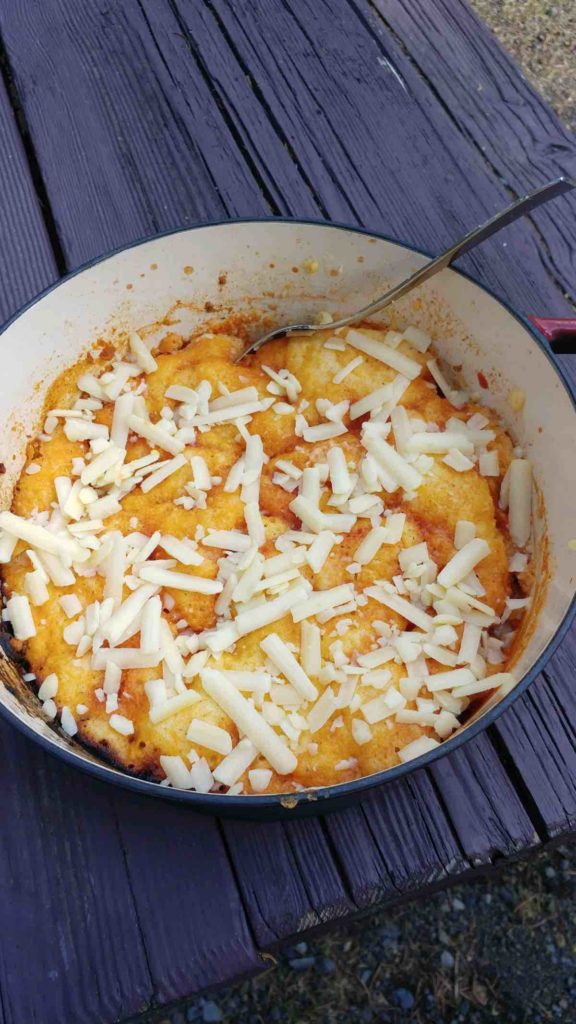 Serve immediately.