Scale
Ingredients
Graham Cracker Crust
1.5 cups cinnamon graham cracker crumbs (I used a rolling pin to crush the crackers in a plastic bag)
1/4 cup white sugar
1 tablespoon brown sugar
6 tablespoons butter melted
tiny sprinkle of salt

Cheesecake Filling
16 oz cream cheese at room temperature
2/3 cup white sugar
1 teaspoon vanilla
2 eggs
2/3 cup canned pumpkin
1/2 teaspoon cinnamon
1 teaspoon pumpkin pie spice
Crumble Topping
1/2 cup brown sugar
1/2 cup white flour
1/4 cup quick cooking oats
1/4 teaspoon cinnamon
1/4 cup butter softened
1 teaspoon vanilla
Caramel sauce to drizzle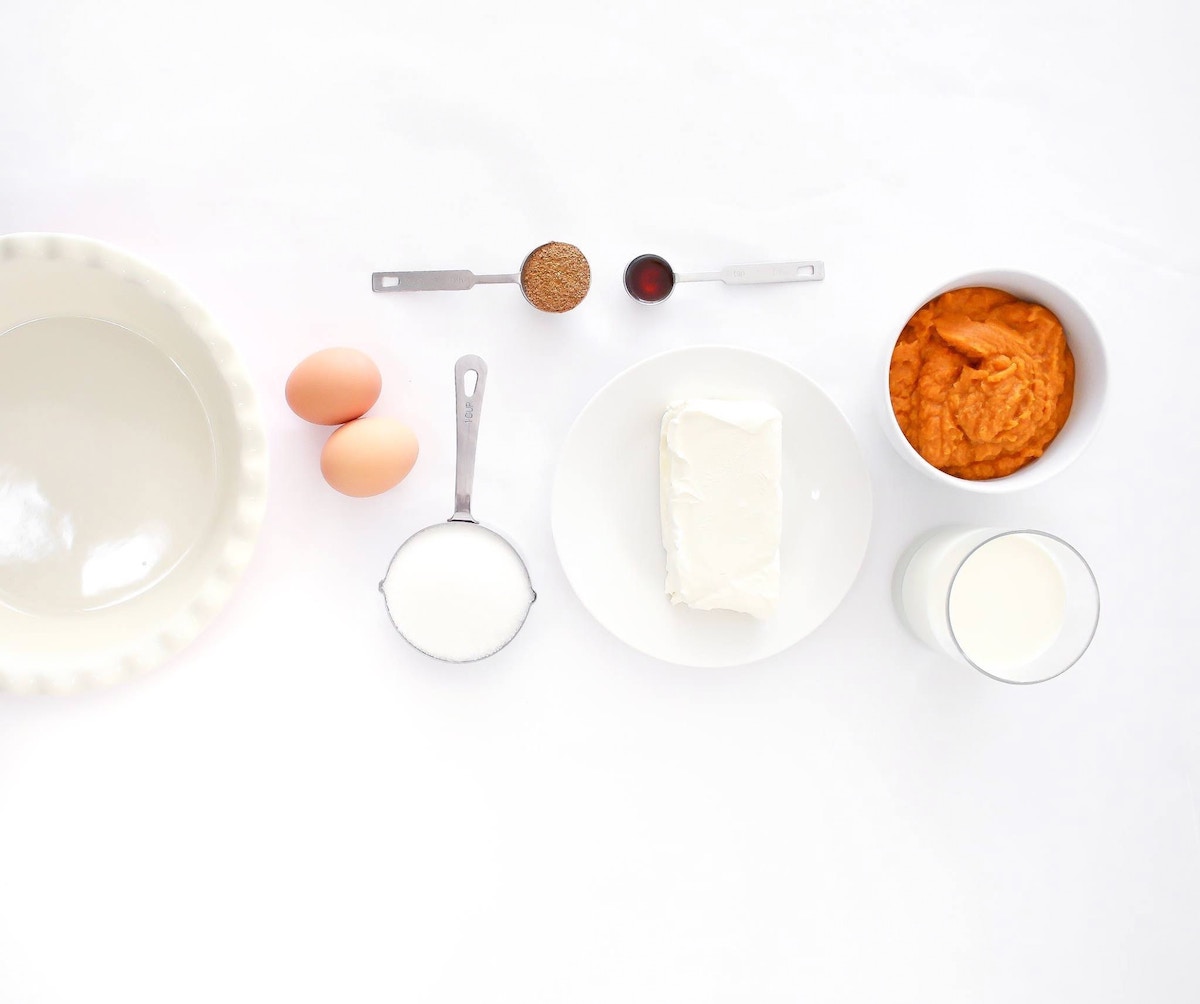 ---
Instructions
Preheat oven to 350.
Use parchment paper to line an 8 x 8 baking pan, leaving a little overhang. Trust me on this. You need this step or the bars will stick to the pan.
In a bowl, mix the crust ingredients together until combined. Using your hands or a flat spatula, press it evenly into the bottom of the baking pan.
In a separate bowl or stand mixer, combine the cream cheese, sugar and vanilla. Beat until completely smooth and creamy. Add the eggs, one at a time, and beat until combined.
Remove 1.5 cups of this mixture and pour on top of the prepared crust. Add the pumpkin, cinnamon, and pumpkin pie spice to the remaining cheesecake mixture and stir until completely combined. Pour the pumpkin layer on top of the plain cheesecake layer.
In another bowl, stir together the brown sugar, white flour, quick cooking oats, and cinnamon. Add butter and vanilla and mix together until combined. Sprinkle the crumble topping evenly over the pumpkin cheesecake layer.
Place in the oven and bake for 1 hour and 20 minutes or until the cheesecake has set.
Allow to cool for about an hour at room temperature and then place in the fridge for 1 to 2 hours.
Cut into bars, place on fancy plate, drizzle with heavenly caramel sauce.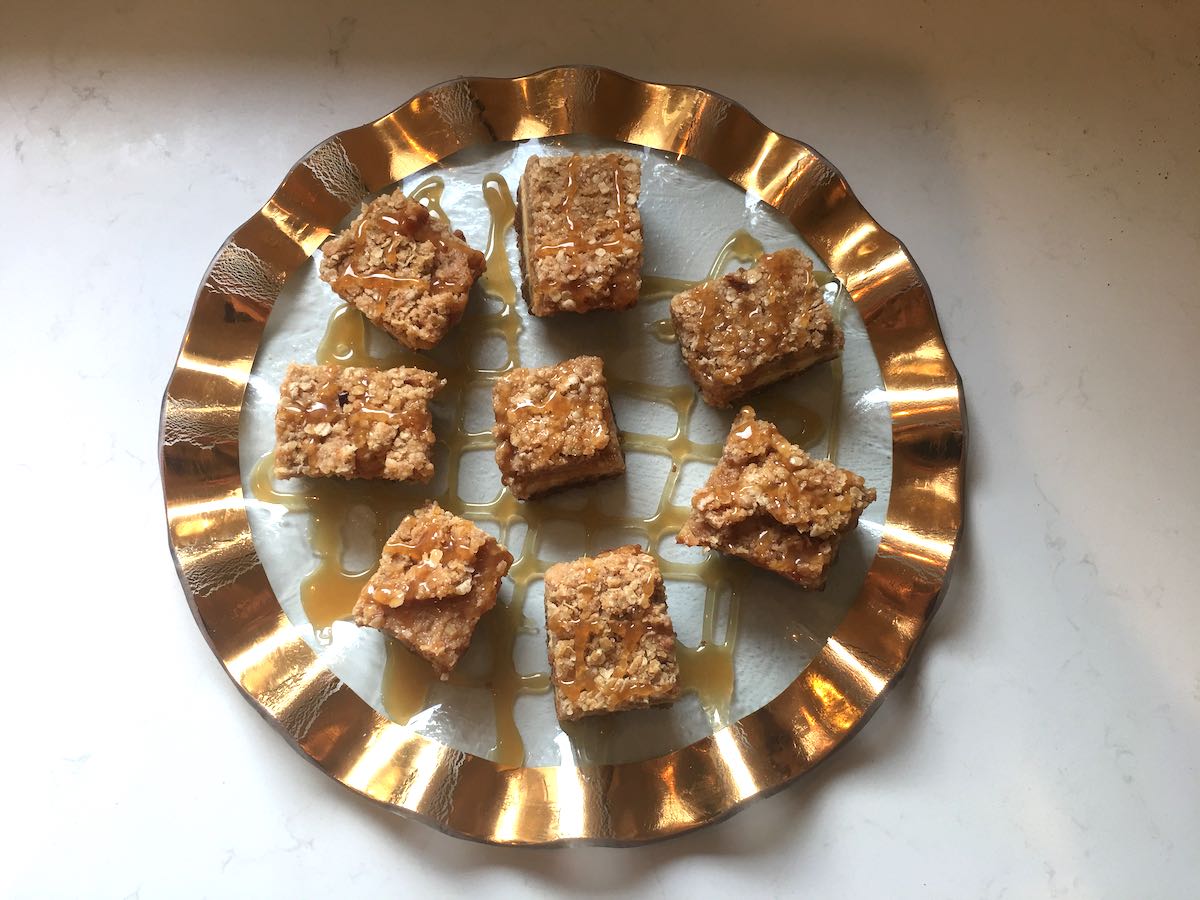 ---