Description
Aromatic, hearty, and healthy, this soup will make you wish for below freezing days.
---
1 TBS olive oil
1 red onion, chopped
2 carrots, skinned and chopped
1 28 oz. can of San Marzano tomatoes, chopped
2 cloves garlic, minced
1/2 tsp ground turmeric
1/2 tsp cumin
1/4 tsp ground coriander
1/4 tsp fresh ground black pepper
1 cup lentils, rinsed
4 cups veggie broth
Juice of one lemon
1/4 cup chopped fresh herbs like parsley, cilantro, or basil
salt to taste
---
Instructions
Over medium heat, add the olive oil into your Dutch oven (or a large sauce pan). Add onions and carrots with a pinch of salt and stir occasionally until softened and aromatic, about 10 minutes.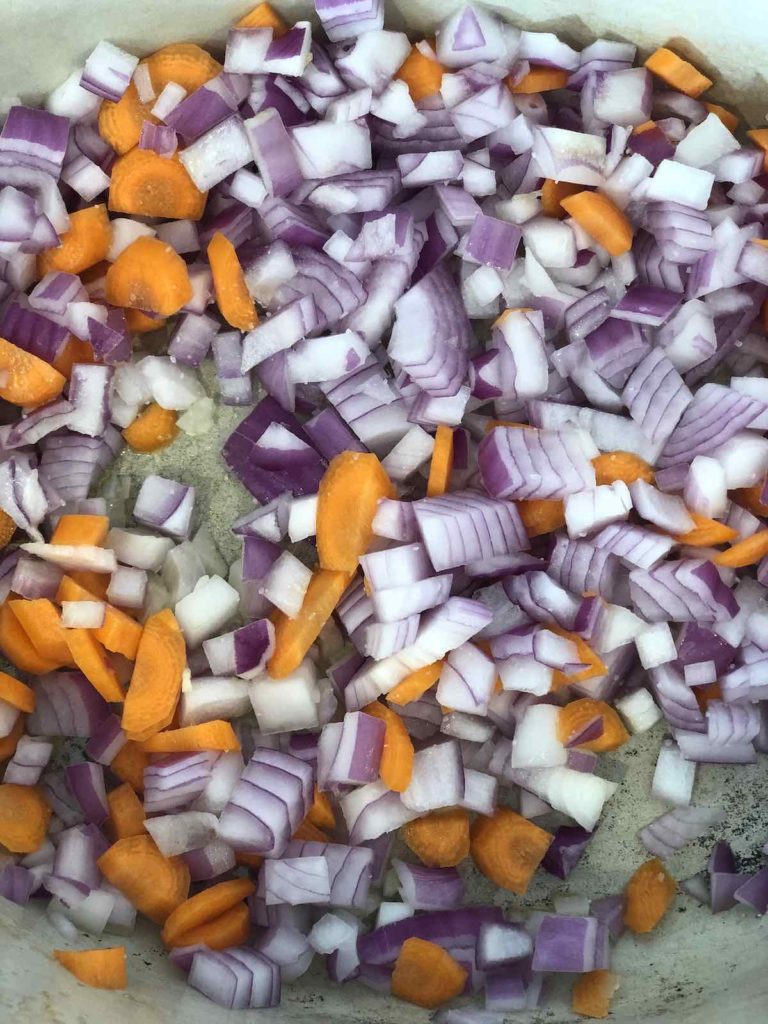 Stir in the tomatoes, garlic and all the spices and cook for another 30 seconds.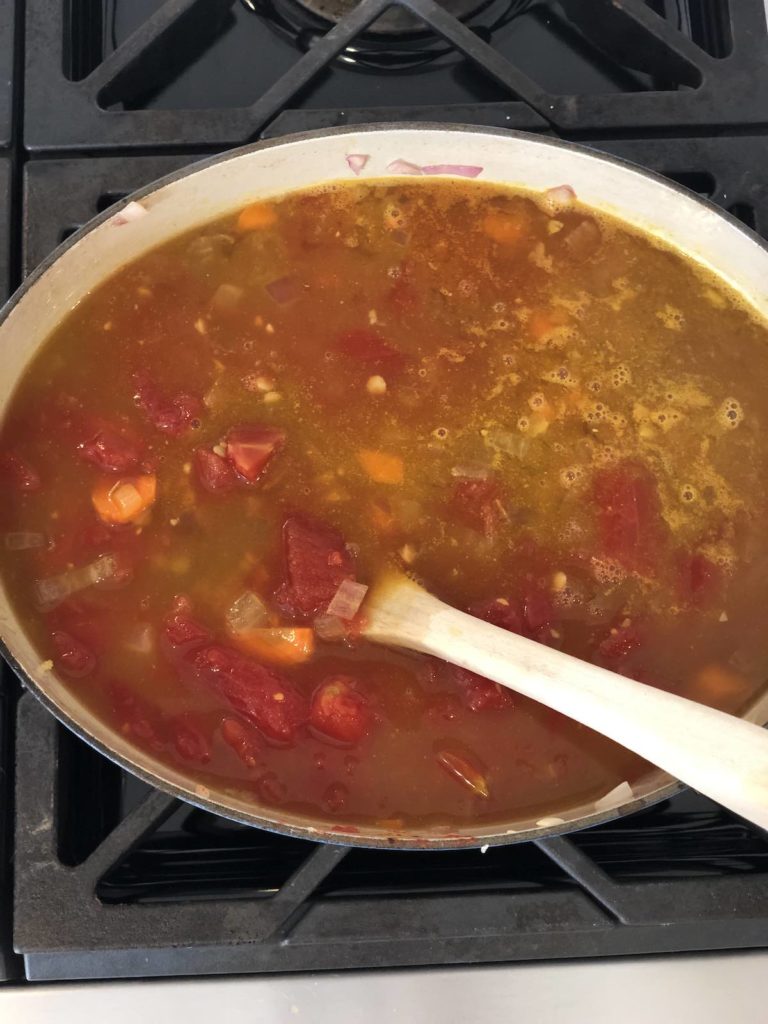 Add the lentils and broth to the pan. Turn the heat up to high and bring to a boil. Then, reduce the heat, cover, and simmer until the lentils are tender, about 40 minutes.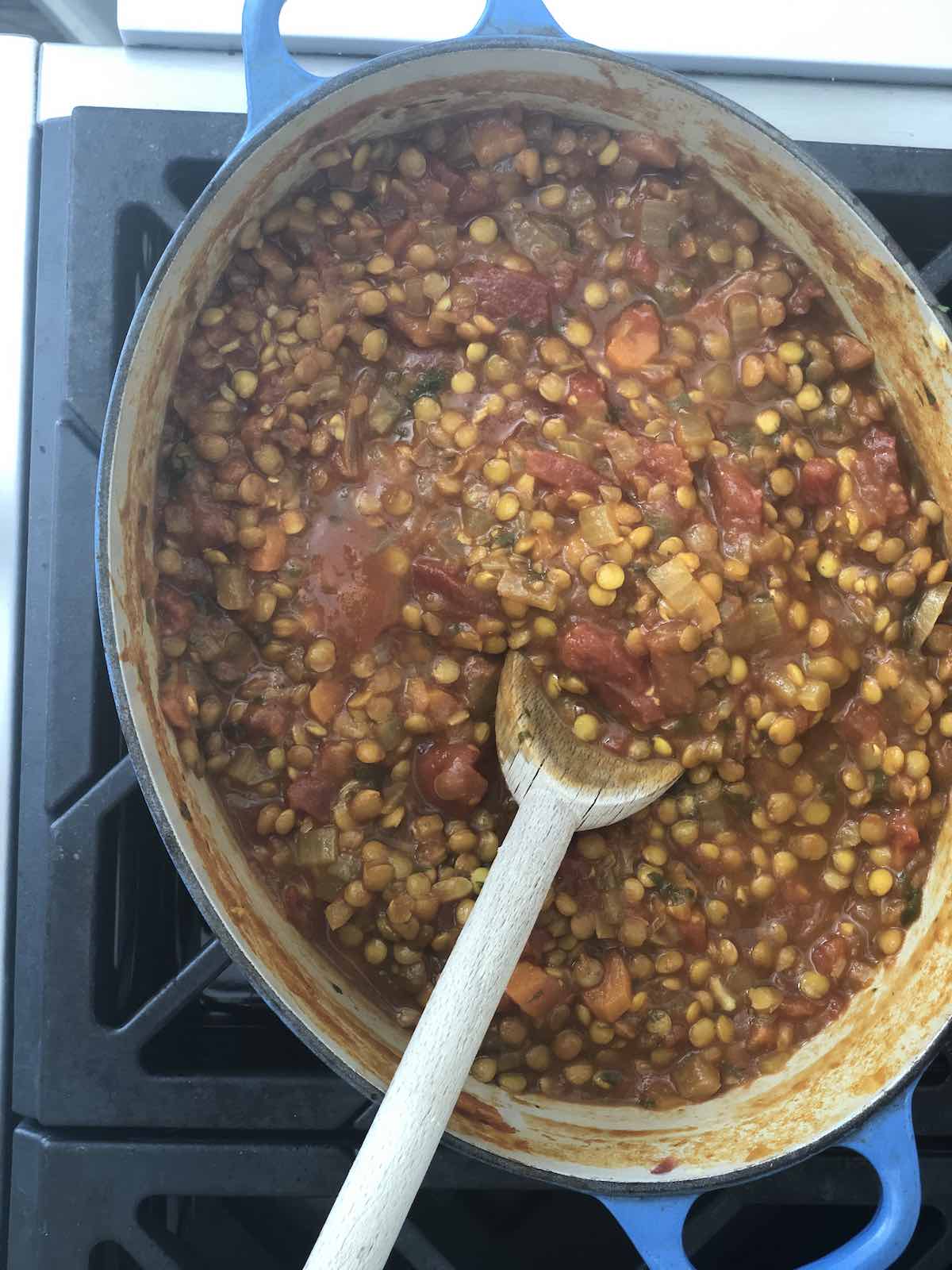 Cut the heat and stir in herbs and lemon juice. Season with salt and pepper to taste.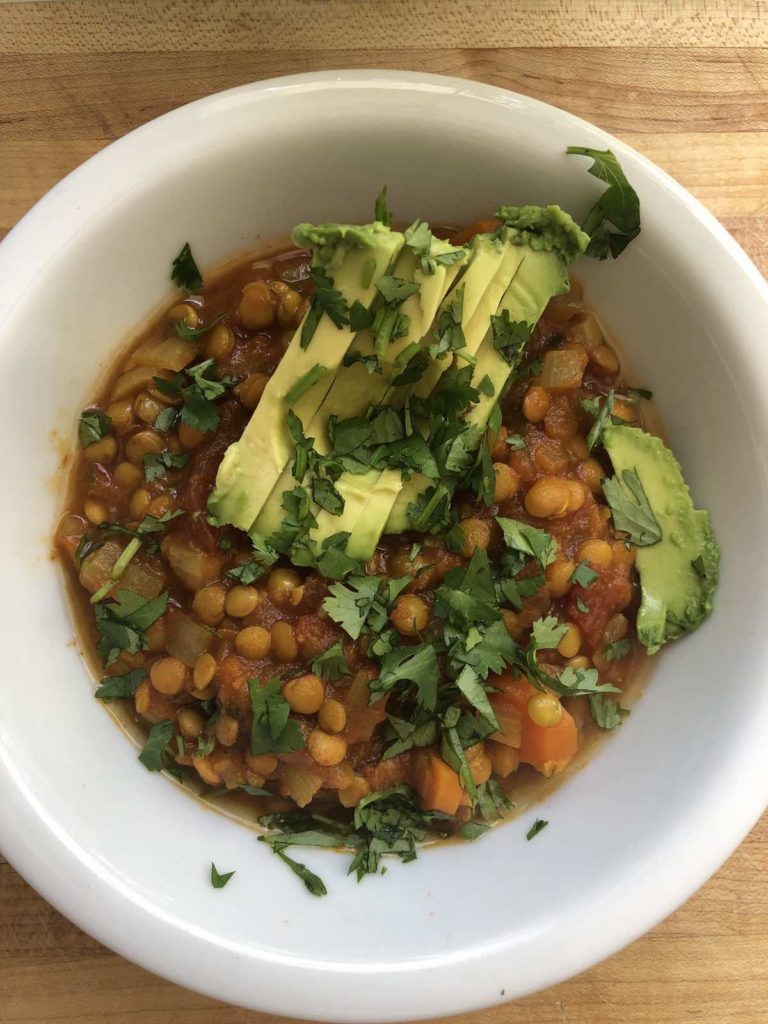 Serve with a sprinkling of herbs, avocado, or feta – just remember some of those optional toppings will bump up the point count for Weight Watchers!