Description
Serve with Peach Bellinis and fresh fruit. Would look pretty all dressed up with some fresh flowers arranged on the cake plate.
---
Butter to grease the Bundt pan (I used a combo of olive oil and butter here, followed by a bit of flour to coat)
2 cup white sugar
Finely grated zest from 2 oranges
Finely grated zest from 2 lemons
1 cup good quality olive oil
4 tablespoons dry white wine
2 cup whole-milk ricotta cheese
4 eggs
4 teaspoons baking powder
1/2 teaspoon fine sea or table salt
1 teaspoon ground cinnamon
1 teaspoon vanilla extract
3 cups  all-purpose flour
1 1/2 cups mini-chocolate chips or chopped semi-sweet chocolate
1 cup pistachios, shelled and chopped up tiny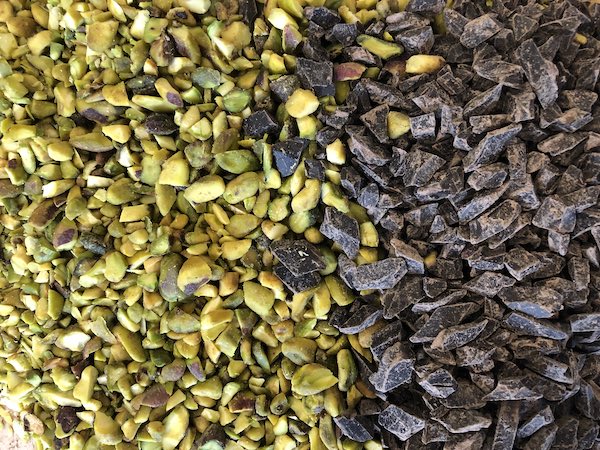 ---
Instructions
Heat oven to 350°F. Butter the nonstick Bundt and dust with flour.
Place sugar in a large bowl, add zest. Stir with a whisk and inhale the delightful citrusy aromatherapy. Apparently it gives you energy.
Whisk in olive oil, wine, ricotta and eggs.
In a separate bowl, mix dry ingredients together. Slowly stir in dry ingredients into the wet and stir until just combined. Fold in chocolate and pistachios.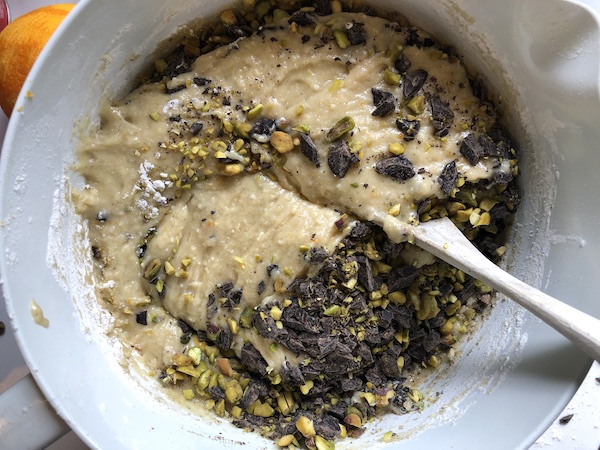 Scrape batter into the Bundt pan. Bake for 60-65 minutes or until a skewer comes out clean when inserted. Let cool on rack for 20 minutes in pan, then hold your breath, say a prayer, and turn over, lifting the Bundt pan away from your masterpiece. Pat yourself on the back. That was the hard part.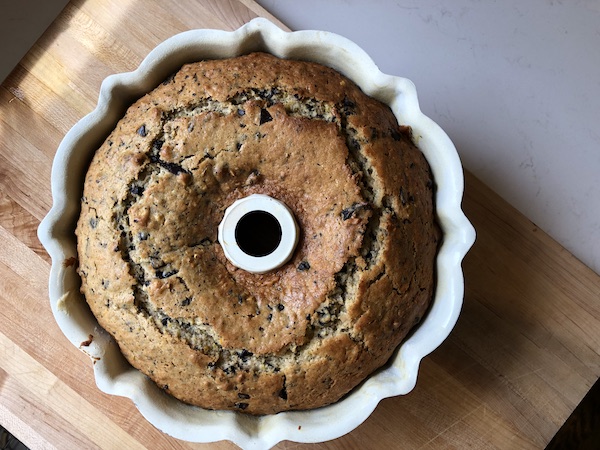 Dust the top with powdered sugar. Pretend it's fairy dust.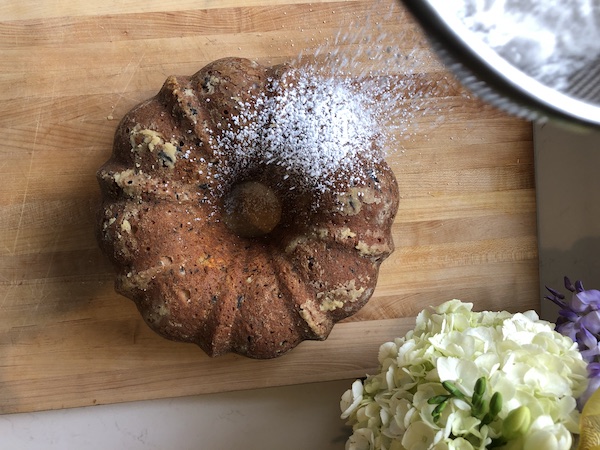 Slice and serve and send the leftovers home with your family and friends. This cake is great the first day and even better the second and third, as long as you keep it wrapped tightly with plastic wrap at room temperature.
Keywords: pistachio, bundt cake, brunch